(Last Updated On: June 16, 2023)
CINDERS TRAVELS CONTAINS AFFILIATE LINKS AND IS A MEMBER OF THE AMAZON SERVICES LLC ASSOCIATES PROGRAM. IF YOU MAKE A PURCHASE USING ONE OF OUR AMAZON LINKS, WE MAY RECEIVE COMPENSATION AT NO EXTRA COST TO YOU. PLEASE READ OUR DISCLAIMER FOR MORE INFORMATION.
Introduction to the Episode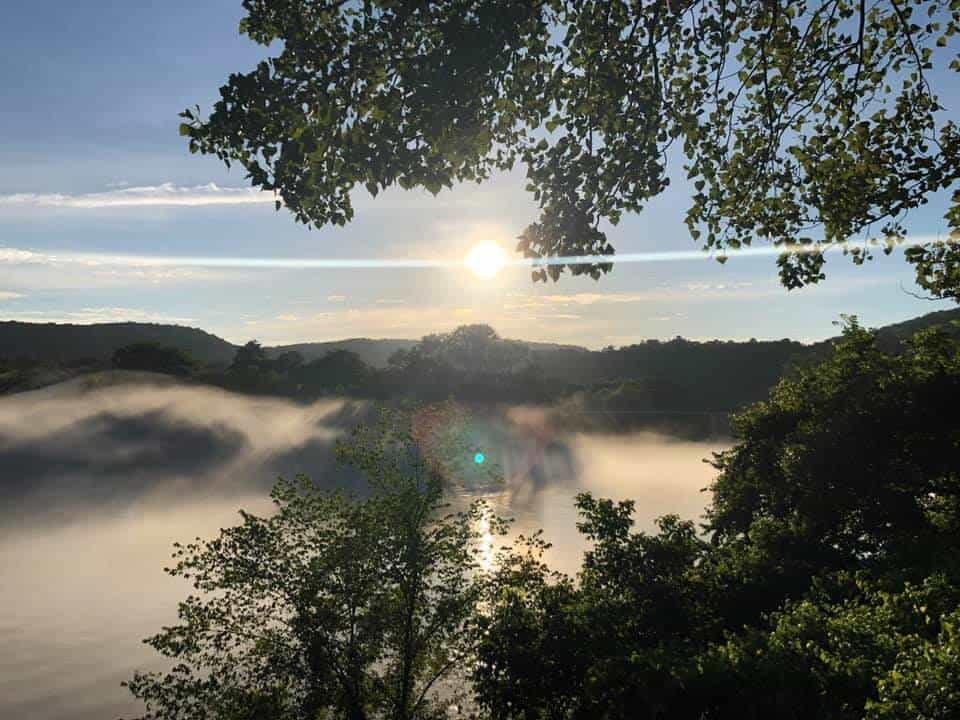 Welcome to the fifth episode of Locals Know Best! I'm your host, Cindy. I'm a full-time RVer and lover of all things travel-related. Years of adventuring on the road have taught me one fundamental lesson; locals ALWAYS know best! Every episode of this podcast will dive into one local's perfect day of outdoor adventure in their town!
In this episode, I'll be talking with local business owner Becky Wadley about making the most of an outdoorsy day in Mountain View, Arkansas.
Join Becky and me as we bike, hike, kayak, canoe, and swim all around town, and then close out our day in a way that's almost required in this small town!
Click here to listen to this episode of Locals Know Best!
About Becky Wadley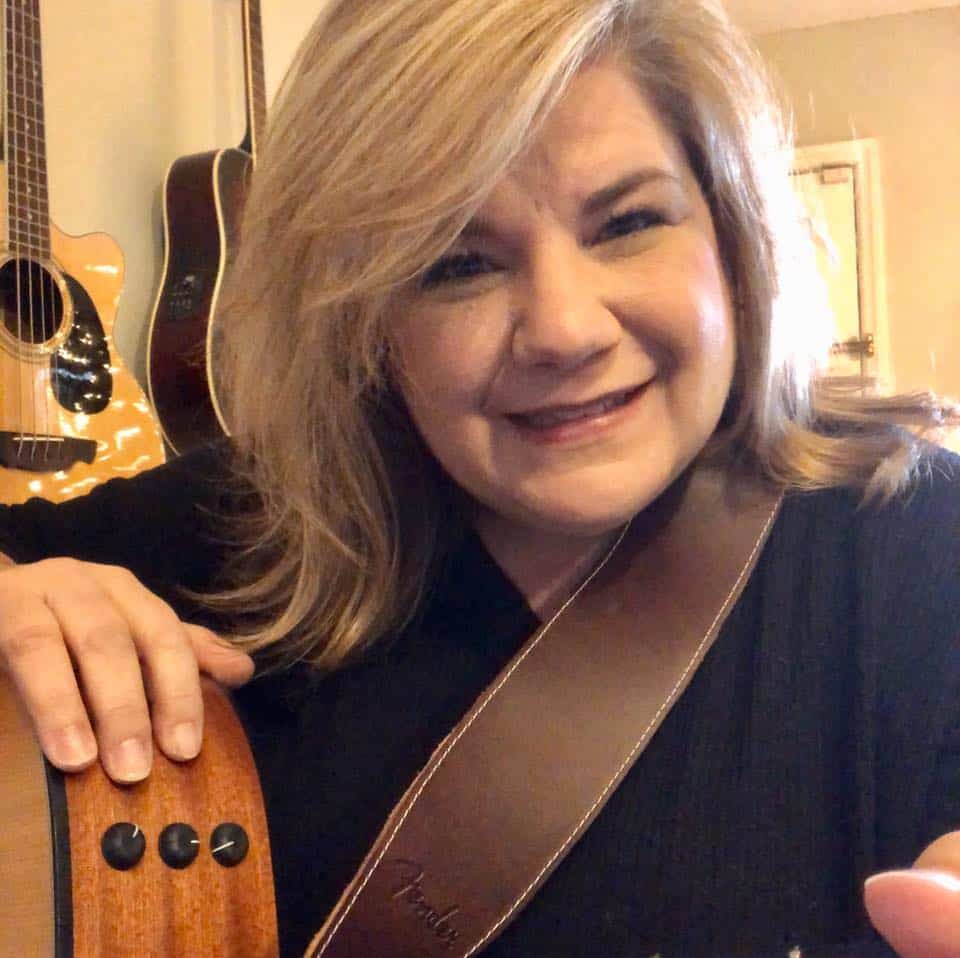 Check out Becky's RV Blog or Stay at her RV Park
Becky is not only an avid RVer but also an RV blogger at Homeiswherewetakeit.com and the owner of Whitewater RV Park. She's been married for 29 years and is the mother of 3 adult children. She's also an avid DIYer and will give just about anything a go before she decides whether or not she can tackle the task. Becky considers herself a jack of all trades and a master of none.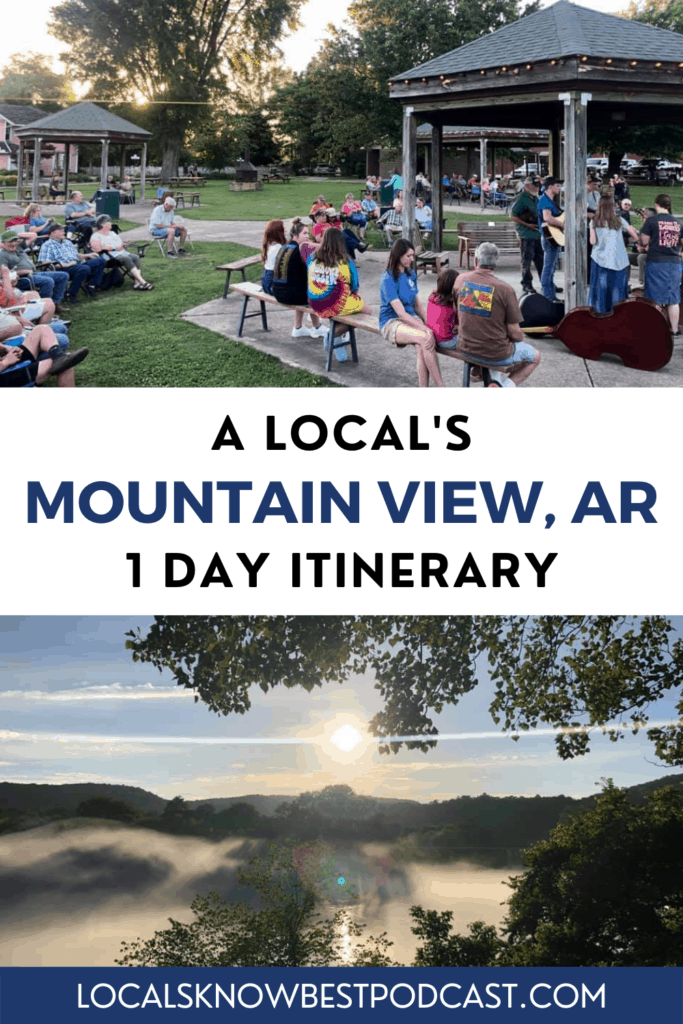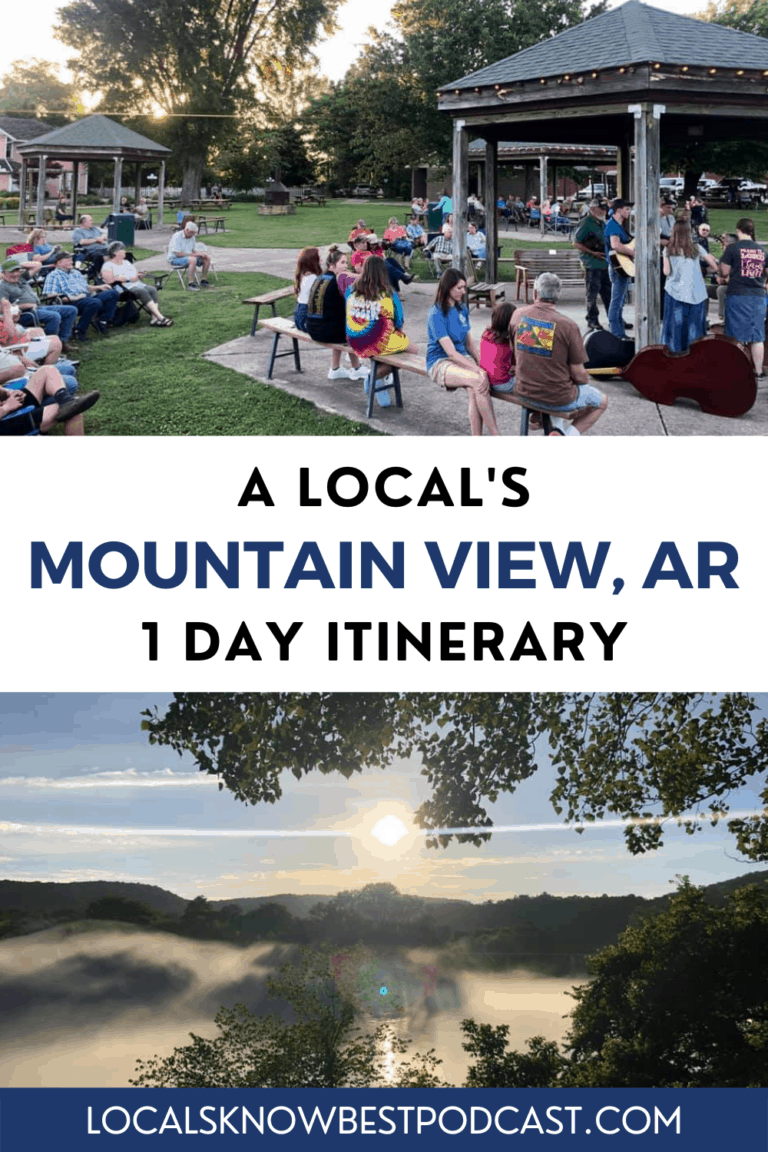 What We Cover in This Episode
The best time of year to visit Mountain View, Arkansas.
The best time of year to enjoy live music in Mountain View.
Why the Ozark Folk Center is worth a visit.
The best places to go for biscuits and gravy.
Where to go for all of the biking, hiking, kayaking, canoeing, or swimming!
How to find local caverns you can hike through.
The best breakfast, lunch, and dinner spots in Mountain View.
Mountain View's impressive disc golf claim to fame!
Why antiquers love Mountain View.
Four of the most beautiful places for Instagram pictures, and one you shouldn't drive to at night in the rain.
One Mountain View spot worth missing in the area.
Quotables
The main thing about mountain view is the music.

Becky Wadley
It's a breath of fresh air, really. Just because it's such a simpler way of life.

Becky Wadley
Mountain View has a very Mayberry feel to it. So, it's just kind of like, it likens back to like a more innocent time, you know, when, maybe before TV, when people just, the only entertainment they had was to play their music on their front porch or something like that. And so, it hearkens a real innocence in the town. I really would just love that kind of family atmosphere.

Becky Wadley
If I was honestly speaking, I would say most of Arkansas would be an outdoorsy kind of place.

Becky Wadley
If you love music, if you love camping, if you love fishing, if you love hiking or biking or anything that you're going to do outdoors, Mountain View is a great place to go and you won't regret it.

Becky Wadley
Mountain View, Arkansas Map
Links to Places Mentioned in this Episode
Where to Stay in Mountain View, Arkansas:
Mountain View, Arkansas Outdoor Destinations Mentioned:
Mountain View, Arkansas Restaurants Mentioned:
Moonshot Coffee (called the Moon Cafe in the podcast)
The Skillet Restaurant (called the Iron Skillet in the podcast)
Music Box Ice Cream
One Important Piece of Information that was Not Mentioned During the Podcast
Becky later told me one tidbit that she wanted to make sure I included in the show notes. She said, "We are in a DRY COUNTY! Alcohol is allowed, but not sold…ANYWHERE!" So be sure to plan accordingly on your trip to the area.
Thanks for Listening!
We love our listeners! If you enjoyed this episode, please leave me a comment below and let me know about your favorite part!
If you've been enjoying the show, please also consider leaving me a review in Apple Podcasts. It's super easy; click here and go to "ratings and reviews." I read and appreciate every single one! Each review helps new listeners find the podcast. Thank you!!
Follow Cinders Travels on Facebook or Instagram for Locals Know Best updates.
---
Pin it for later: