(Last Updated On: June 16, 2023)
CINDERS TRAVELS CONTAINS AFFILIATE LINKS AND IS A MEMBER OF THE AMAZON SERVICES LLC ASSOCIATES PROGRAM. IF YOU MAKE A PURCHASE USING ONE OF OUR AMAZON LINKS, WE MAY RECEIVE COMPENSATION AT NO EXTRA COST TO YOU. PLEASE READ OUR DISCLAIMER FOR MORE INFORMATION.
Introduction to the Episode
Welcome to the fourth episode of Locals Know Best! I'm your host, Cindy. I'm a full-time RVer and lover of all things travel-related. Years of adventuring on the road have taught me one fundamental lesson; locals ALWAYS know best! Every episode of this podcast will dive into one local's perfect day of outdoor adventure in their town!
In this episode, I'm going to be talking with born and raised local, Micah Idler, about how to make the most of an outdoorsy trip in Delaware. And more specifically, we'll be exploring a few of Delaware's east coast towns, including Lewes, Rehoboth Beach, and Dewey Beach.
Join Micah and me as we explore what else there is to do, beyond the beaches in Lewes, Rehoboth Beach, and Dewey Beach, Delaware!
Click here to listen to this episode of Locals Know Best!
About Micah Idler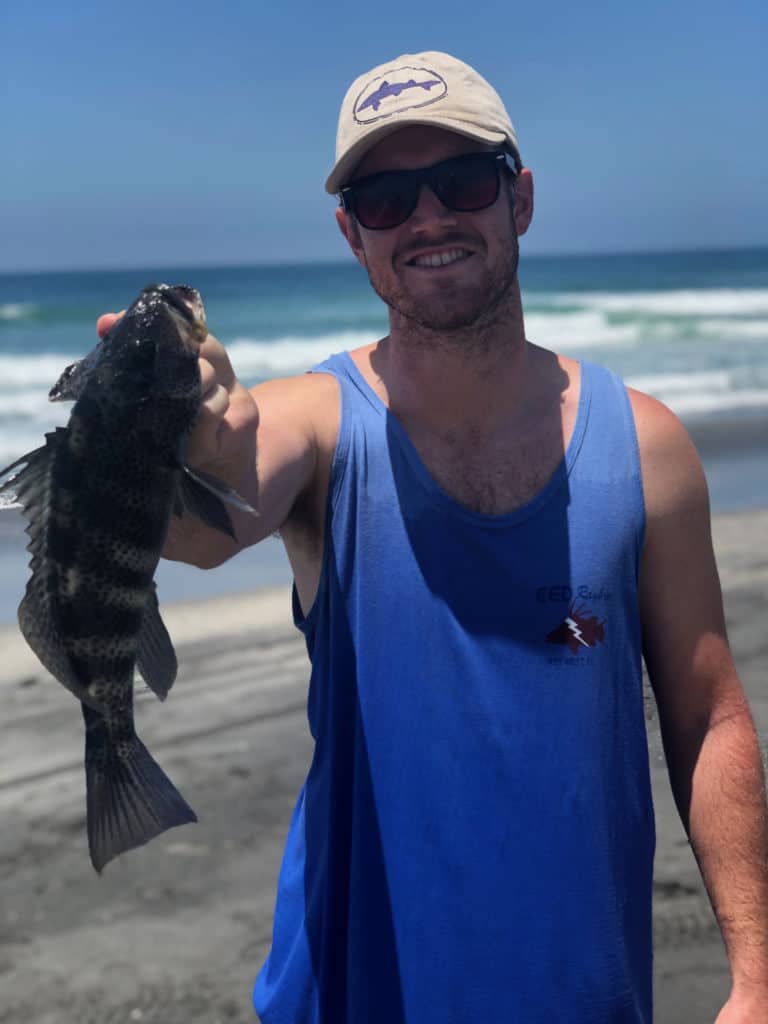 Take an LA Tour with Micah or Connect with Micah on Instagram
Micah is a world-traveling storyteller who's currently a professional tour guide in Los Angeles. Micah went to school for history and education, studying geography, political science, and architecture. He loves meeting new people and showing them around his favorite spots, whether they are out in the wild or at the bar.
What We Cover in This Episode
The best time of year to visit Delaware.
The main difference between a Delaware beach vacation and a Maryland beach vacation.
The different vibes between the Delaware beaches.
A dining spot you must hit up on the way if you're driving in from D.C. or Baltimore.
The best outdoor activities to take part in, outside of the beach.
The best breakfast, lunch, dinner, and drinks on the east coast of Delaware.
One fun tip that'll get you a free donut!
Delaware weather tips.
The best spot to catch crabs.
Which spots, of all the competitors, have the best french fries and ice cream.
Two of the most beautiful places for pictures.
A terrific historical spot to visit that many visitors miss!
The most overrated destination on the east coast of Delaware.
Quotables
I think the best option is really getting a group of friends or your family out and just sharing a house together and just creating a bond through activities, great food, whether indoors or out.

Micah Idler
I think it's more about quality in Delaware. Even if it does get busy, which it does, I feel like it's still a local kind of vibe to it. And I think that Delaware has done a good job of kind of preserving that.

Micah Idler
I feel like there's so much I still didn't talk about. But that's the thing is that I just love Delaware and the beaches so much that it's always home, even if I don't live there at the moment. So I highly recommend people checking it out and that they can actually experience it for themselves.

Micah Idler
East Coast Beach Towns, Delaware Map
Links to Places Mentioned in this Episode
Rehoboth Beach Rentals & Rehoboth Beach Airbnb:
Destinations Mentioned to Explore on the Drive in to Rehoboth Beach:
Outdoor Things to do near Rehoboth Beach, DE that are Mentioned:
Lewes Restaurants Mentioned:
Rehoboth Beach Restaurants Mentioned:
Dewey Beach Restaurants Mentioned:
Thanks for Listening!
We love our listeners! If you enjoyed this episode, please leave me a comment below and let me know about your favorite part!
If you've been enjoying the show, please also consider leaving me a review in Apple Podcasts. It's super easy; click here and go to "ratings and reviews." I read and appreciate every single one! Each review helps new listeners find the podcast. Thank you!!
Follow Cinders Travels on Facebook or Instagram for Locals Know Best updates.
---
Pin it for later: