(Last Updated On: June 16, 2023)
Introduction to the Episode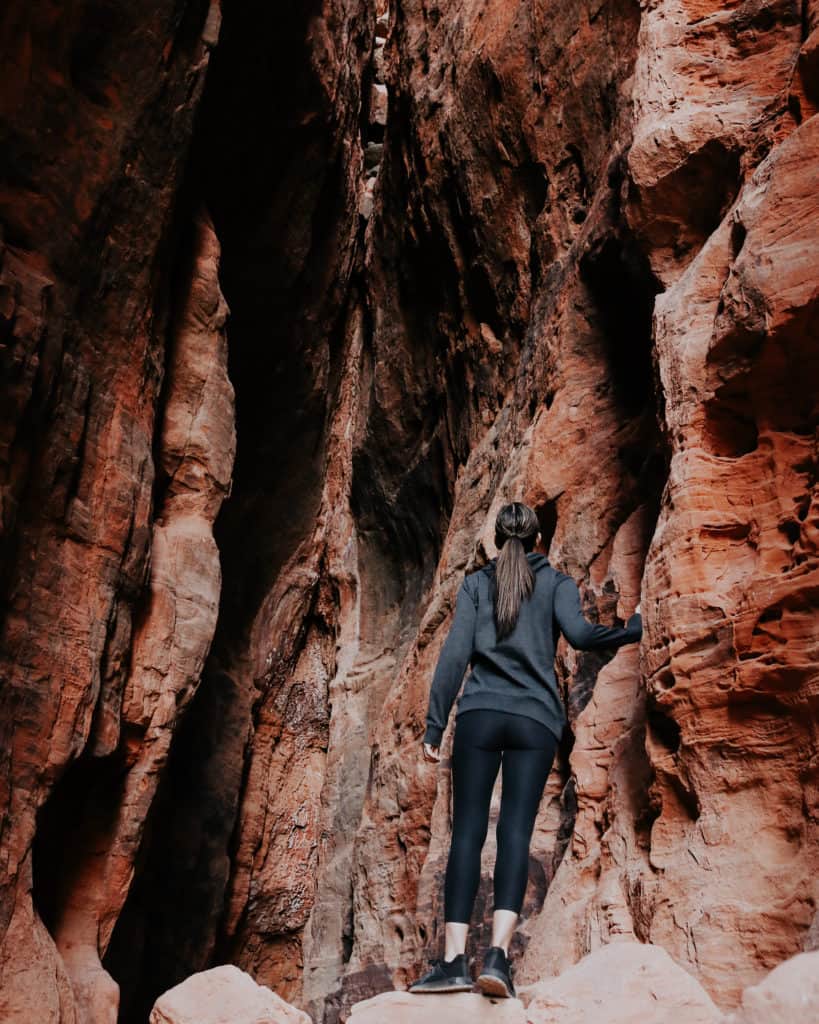 Welcome to the eighth episode of Locals Know Best! I'm your host, Cindy. I'm a full-time RVer and lover of all things travel-related. Years of adventuring on the road have taught me one fundamental lesson; locals ALWAYS know best! Every episode of this podcast will dive into one local's perfect day of outdoor adventure in their town!
In this episode, I'll be speaking with Jessi Bang, who will be introducing us to some of the lesser-known gems that exist beyond Zion National Park in Southern Utah.
CINDERS TRAVELS CONTAINS AFFILIATE LINKS AND IS A MEMBER OF THE AMAZON SERVICES LLC ASSOCIATES PROGRAM. IF YOU MAKE A PURCHASE USING ONE OF OUR AMAZON LINKS, WE MAY RECEIVE COMPENSATION AT NO EXTRA COST TO YOU. PLEASE READ OUR DISCLAIMER FOR MORE INFORMATION.
Join Jessi and me on a tour of Southern Utah's lesser-known hidden gems. We talk about everywhere you should go, after visiting Zion, Bryce Canyon, and the Wave!
Click here to listen to this episode of Locals Know Best!
About Jessi Bang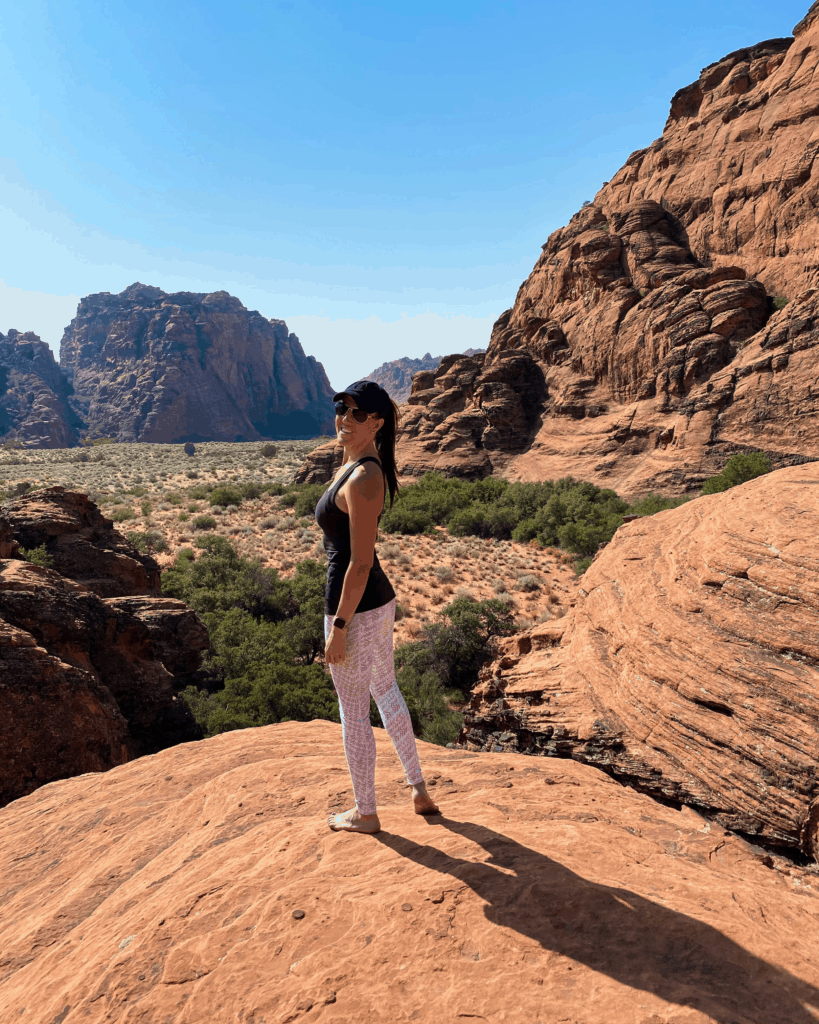 Visit Jessi's Blog – The Rambling Raccoon
Jessi Bang is a blogger, adventure-lover, and dog mom, based in beautiful Southern Utah. She's known for encouraging people to get outside and experience the beauty around us! She's an avid hiker, outdoor lover, and traveler! If you're looking for some fantastic places to hike in Southern Utah, be sure to check out her blog and social media channels at The Rambling Raccoon! She always outlines all the details you need to get the best experience possible.
What We Cover in This Episode
A mountain that draws people to the area.
The best time of year to visit southern Utah.
Hidden gems beyond Zion National Park and Bryce Canyon National Park.
The best place to stay near Zion National Park.
A beautiful art garden in the area.
The most underrated State Park in Southern Utah, complete with slot canyons and petrified dunes!
The best southern Utah picture spots.
A beautiful photo spot perfect for toddlers.
A gas station where you can find the best healthy food in the area.
What you should know about droning etiquette.
How to go about hiking into a dormant volcano in southern Utah.
Where to find the best sushi in St. George.
How to find the one nightlife spot in St. George.
Everything you need to know about obtaining and drinking alcohol in Utah.
One VERY POPULAR southern Utah adventure that's worth skipping, and where you could go instead, to get an even BETTER experience.
And what you should know about Leave No Trace etiquette and not being a "trash human."
Quotables
There's a huge red mountain that's literally called Red Mountain, that I live underneath, and I was just drawn to this mountain. I came to visit my parents, and I cried the whole way home to Vegas because I didn't want to go back. I just felt like I was supposed to be here. And it's kind of crazy because I've talked to quite a few people who've had the same experience. There's just some type of energy I can't explain in these red rocks, and I just, I love it.

Jessi Bang
I think most people that come visit the area go to Zion, maybe Bryce Canyon. There's a few places that are very popular, and they're popular for a reason because they're beautiful. I just think it's really important to showcase the other places most people don't really know about because they're hidden gems, and they're amazing.

Jessi Bang
Just disclaimer: If you go to any place I tell you to go to, just don't be a trash human because I just can't handle it. Don't ruin these spots for everyone.

Jessi Bang
…Don't be a garbage human. Don't carve on rocks. Don't spray on rocks. Don't leave trash. Just go, take pictures, leave footprints, and leave it for everybody else to enjoy.

Jessi Bang
Come visit. Come explore. It's gorgeous. It's breathtaking. And no matter how many times I even see the same place, I still am just in awe when I'm sitting there and looking at these views. And it's just, it's a magical place. It's beautiful. And I truly do believe that being outside is the best therapy in the world, especially with what's going on in the world right now. Just get outside. Get outside, get fresh air, hike, enjoy views. Just be. That's the best part about Southern Utah.

Jessi Bang
Jessi's Southern Utah Travel Itinerary Map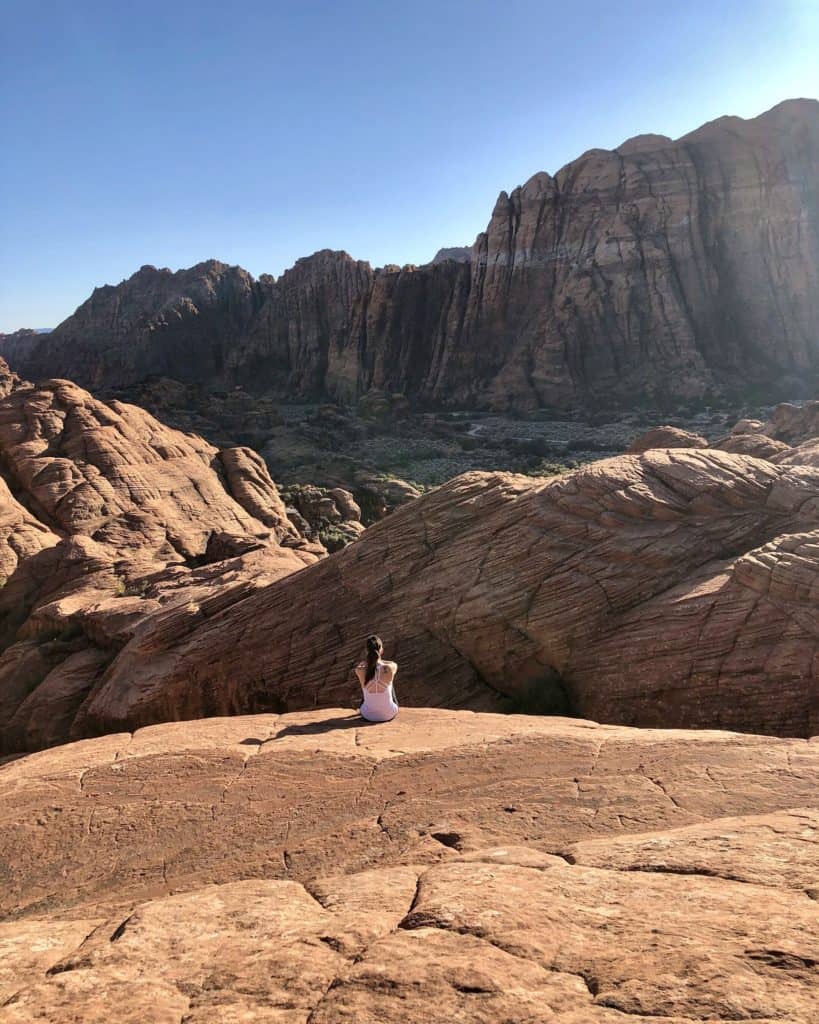 Links to Places Mentioned in this Episode
Where to Stay in Southern Utah:
Southern Utah Lesser-Known Outdoor Destinations, Beyond Zion, Mentioned in this Episode:
Southern Utah Restaurants Mentioned in this Episode:
Thanks for Listening!
We love our listeners! If you enjoyed this episode, please leave me a comment below and let me know about your favorite part!
If you've been enjoying the show, please also consider leaving me a review in Apple Podcasts. It's super easy; click here and go to "ratings and reviews." I read and appreciate every single one! Each review helps new listeners find the podcast. Thank you!!
Follow Cinders Travels on Facebook or Instagram for Locals Know Best updates.
---
Pin it for later: