(Last Updated On: April 5, 2021)
Hi there! I'm Cindy, and I've been RVing full time with my husband Barrett and our cat, Squirt, for two years. Recently we added a kitten, Dakota, and a corgi pup, Marty, to the mix!
Before taking off on this journey, I lived in many big cities, including New York, Los Angeles, Austin, Pittsburgh, Metro Detroit, and more!
Eventually, though, I began to wonder why we couldn't live out of an RV and explore more of our beautiful nation while also still supporting ourselves and going back to school. After all, so much can be done over the internet these days, and the idea of it has become almost commonplace overnight now in 2020.
THIS IS AN EXTENDED VERSION OF AN ARTICLE THAT WAS ORIGINALLY WRITTEN FOR THOR INDUSTRIES. SOME OF THESE PRODUCT PHOTOS WERE FOUND ON THE ASSOCIATED WEBSITES WHERE THEY CAN BE PURCHASED AND ARE NOT MY OWN. THIS POST MAY CONTAIN AFFILIATE LINKS, BUT I AM NOT SPONSORED BY ANY OF THESE ITEMS. I AM RECOMMENDING EVERYTHING ON THIS LIST BECAUSE I USE IT IN DAILY LIFE AND LOVE IT! PLEASE READ MY DISCLOSURE FOR MORE.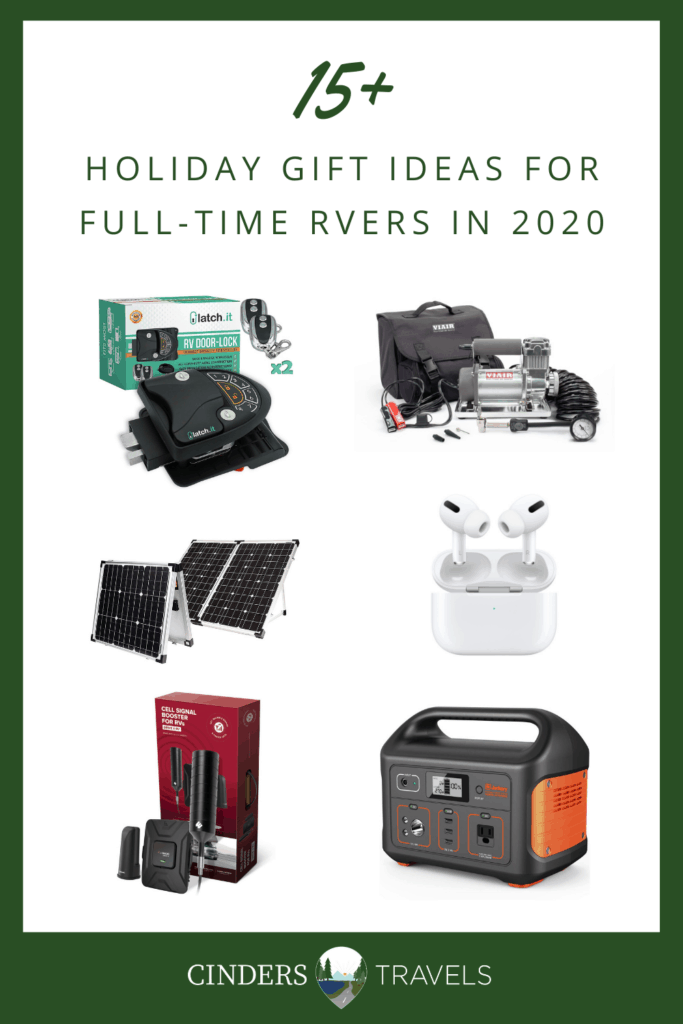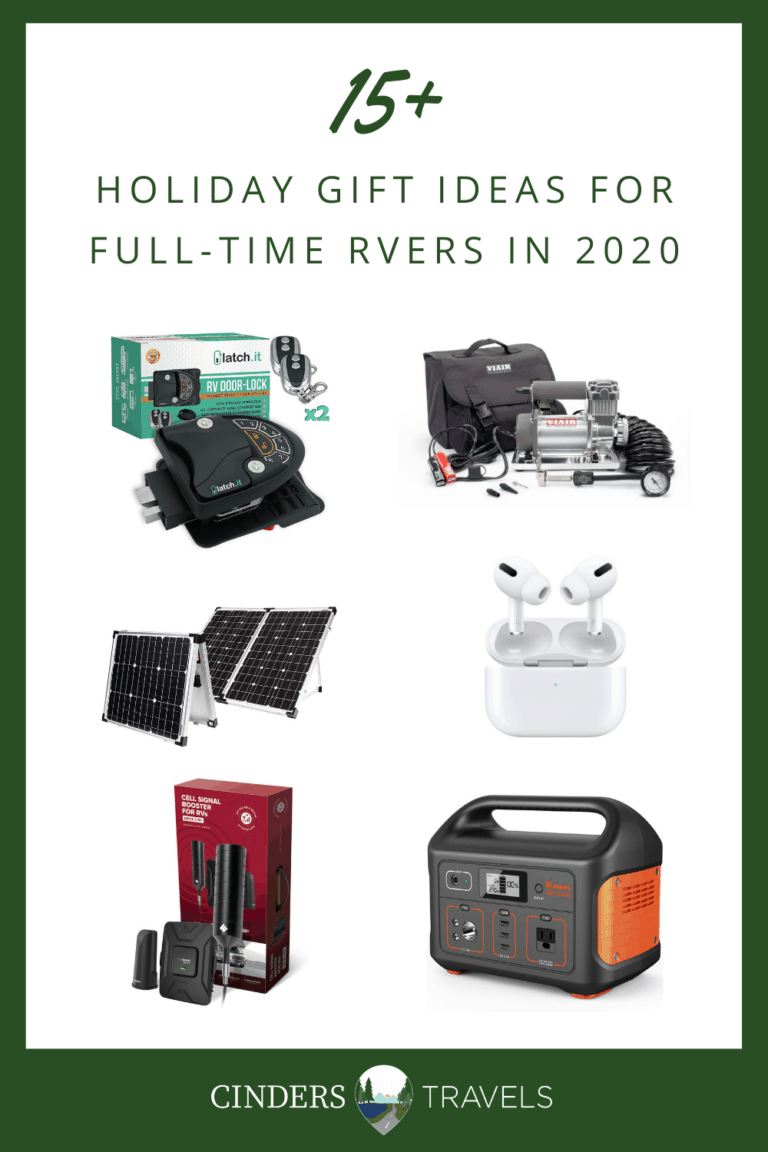 Therefore after two years of saving, building a client base, and attempting to convince my husband we could do this, I finally accomplished my goal! In 2018, we took off in search of our perfect spot. We're still out on that mission today, working, going to school, and following the good weather as we explore all that the United States has to offer.
So now, after two years on the road, my husband and I have an unequivocal understanding of what gadgets have been most useful for us. We sat down and had a chat about the best of the best items in our RV. Below is the list we came up with, and this list came together within minutes because it's just that clear which of the items we own are most helpful!
Most of these products either make our RV lifestyle possible or more comfortable. Some we use every day, some save us time, and some save us space, but they're all incredibly helpful!
So whether someone is just in the beginning stages of purchasing an RV or has been taking trips on the road for a while now, this list is full of top-notch gift ideas that I know would be happily accepted by any RVer, but most especially newbies!
---
FOR THE NEW RVER'S KITCHEN: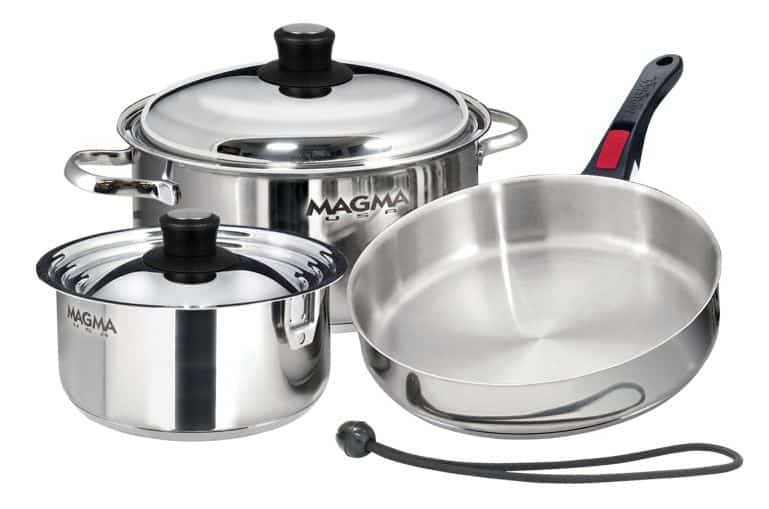 One of the pluses of traveling in an RV, especially right now, is that you can make your own meals in your very own home every day. Not one day passes that we haven't used these pots and pans.
Magma's nesting cookware was actually recommended to us before we even hit the road, as a way to save space. And what an excellent recommendation it has proven to be!
There's not much room in an RV for traditional pots and pans. But this set nests into each other, storing in less than a 1/2 cubic foot. Such a great space saver on the road!
It comes with a stockpot, saucepan, skillet, and two lids that all nest into each other, plus a handle that easily pops on to whichever pot or pan you need to be using.
We also opted to include the nesting colander later on so we could steam more veggies. It fits into the middle of the set perfectly.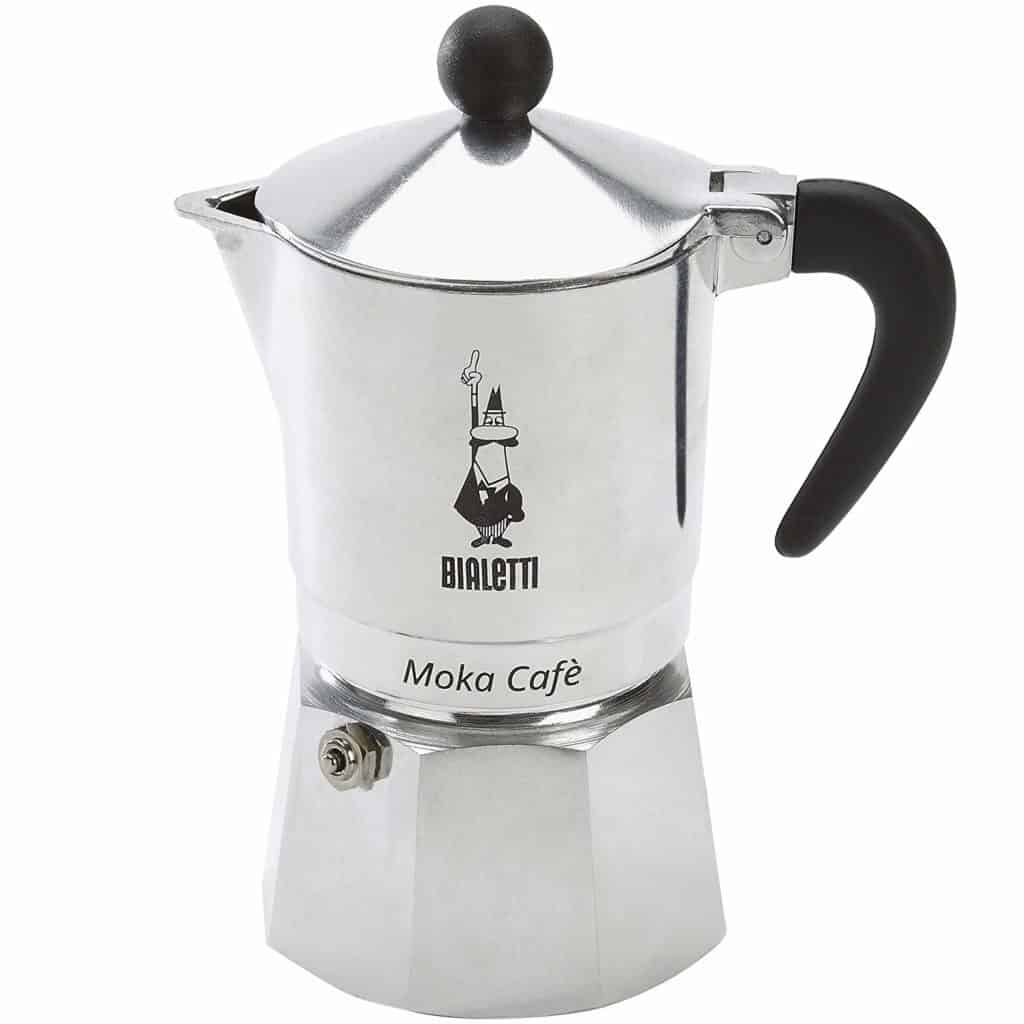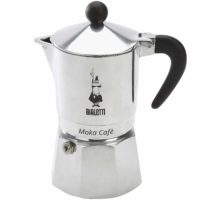 Who doesn't love having the ability to make at-home lattes?
While I understand the need for coffee shop ambiance and WiFi at times, what about all the other instances when you're just grabbing your coffee and heading out onto your next adventure?
Also, the truth is, if you're in an RV, you aren't always located in a thriving metropolis with coffee shops on every corner.
Obviously, dozens of coffee machines and gadgets are available to be purchased out there, but most of them have two problems in an RV. They take up way too much real estate on your counter, and sometimes they need a lot of electricity to work, which some RVers don't consistently have.
Since we don't have the space for a large option and don't always have full power, this stove top moka pot (teamed up with a milk frother) was a small, straightforward, and affordable option.
The Stove Top Espresso Maker is really easy to use! You simply add water, then add espresso, heat it up on the stove until it stops gurgling. And voila! Espresso!
Add in a Hand Pump Milk Frother, and you'll have the perfect morning beverage right in your very own home!
As long as the person you're gifting has propane, espresso, a mug, and whatever type of milk they may desire, they'll be prepared to use this in their RV!
Also, I'm not quite sure how much money I've saved by making my mocha lattes at home every day instead of buying one out in local cafes, but I'm pretty sure it's a lot!
EASY UPGRADES FOR ANY RVER: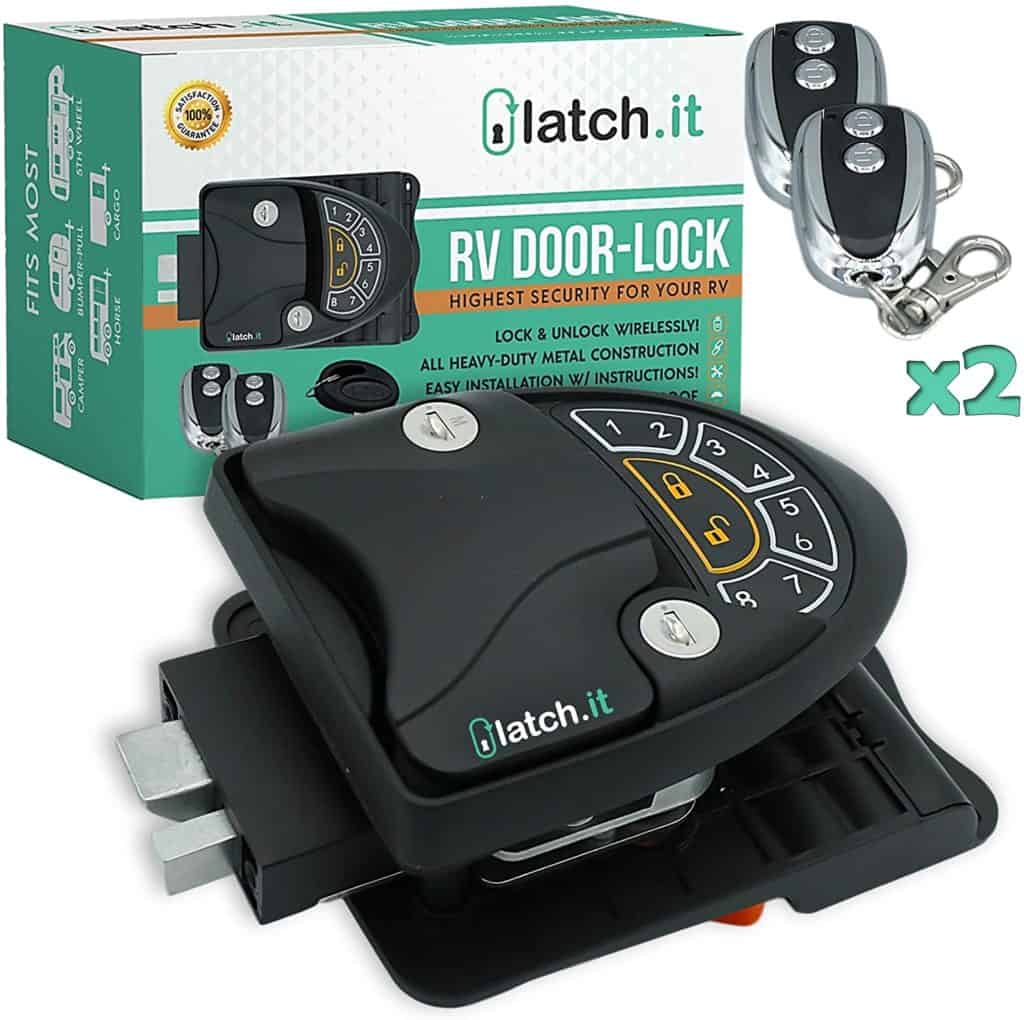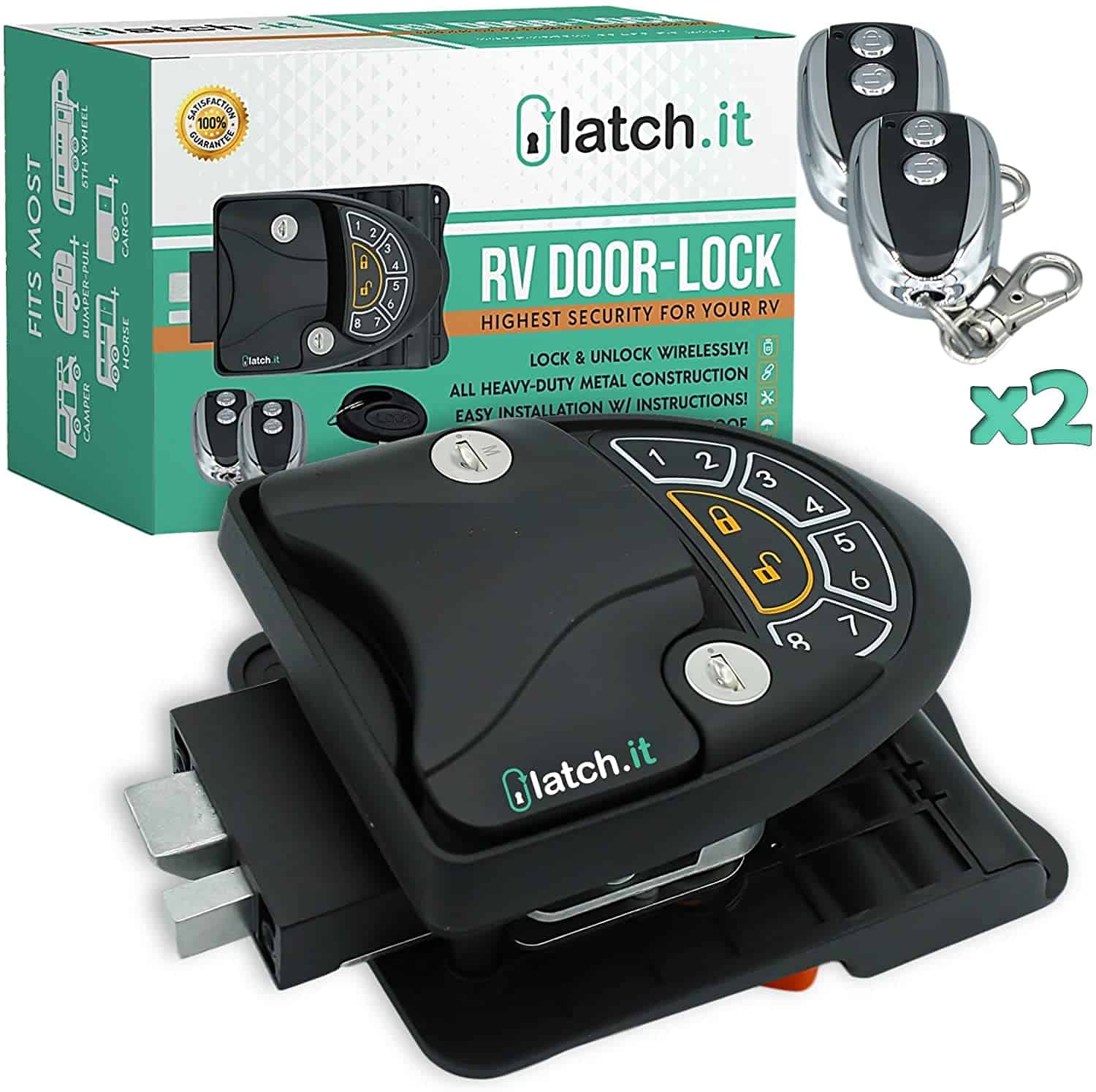 Every once in a while, you come across an item that's just a complete game-changer. The Latch It Keypad Door Lock is one of those items!
Having the ability to go for a run or walk around the campground without having to carry around a set of keys is truly fantastic!
One of my favorite features on this item includes the light-up keypad. With it, we can see the buttons at night without turning on a light, which was always a pain when using our old key lock entry handle.
It also comes with two little remotes, so if you're driving away in your vehicle and can't remember if you locked the keypad, you can simply lock it with the click of a button. (But if I'm being 100% honest, my husband usually uses the clicker more from the bed than from the car. ?)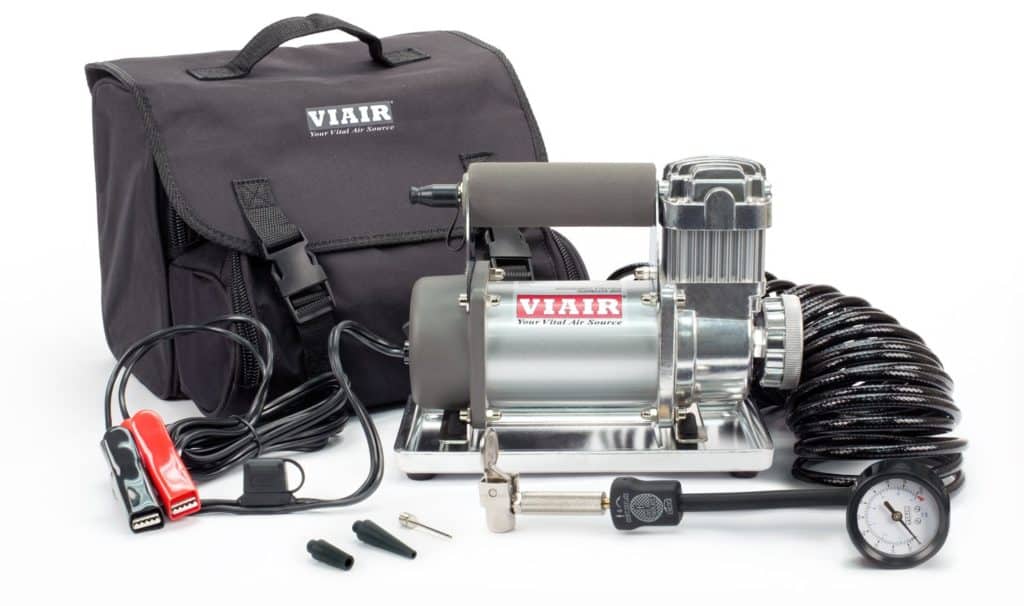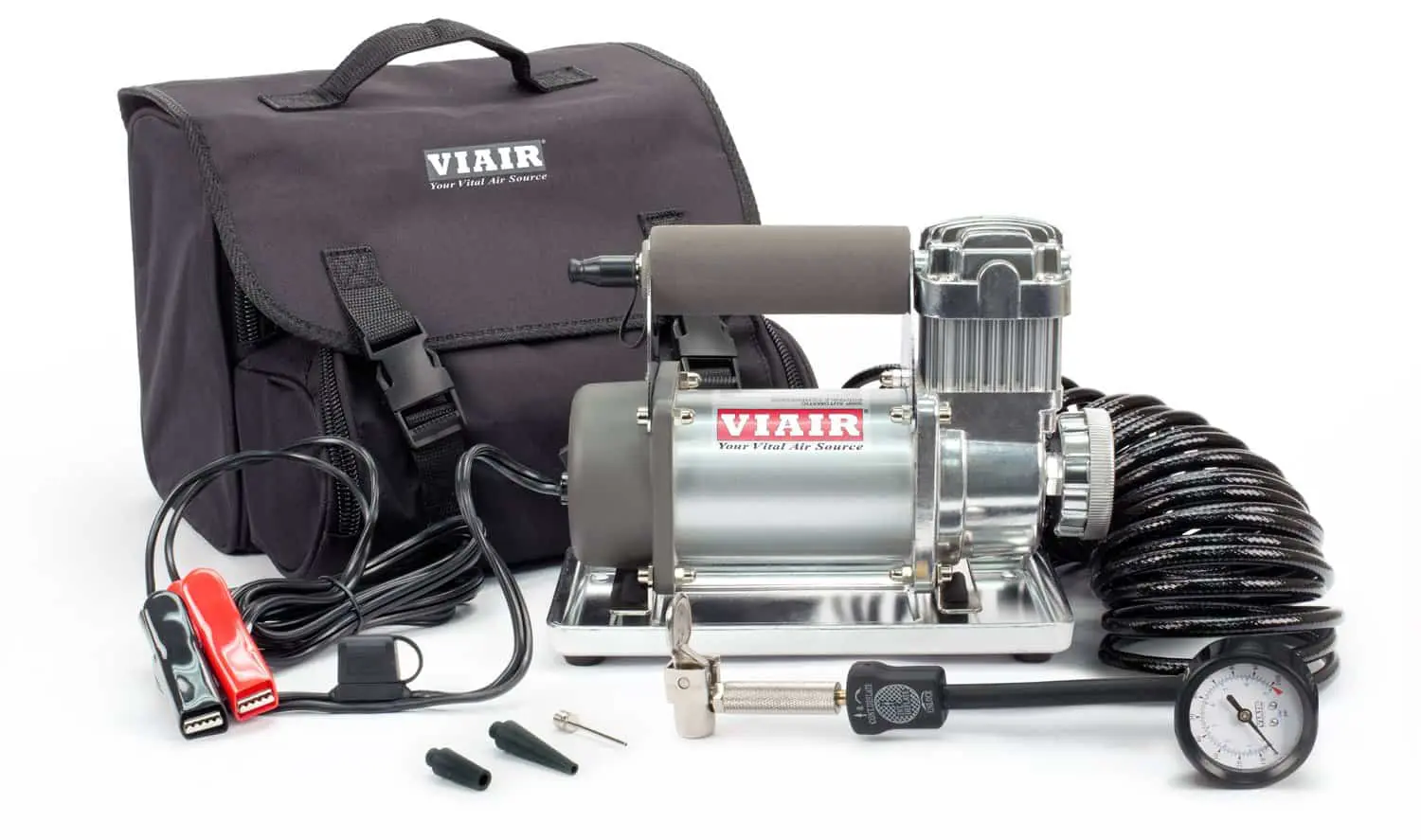 Anything that helps us accomplish an RV task quickly and saves us a trip into a tight spot quickly becomes one of our favorite items!
Altogether we have eight tires to keep an eye on. Driving in and out of different temperatures quickly changes the tire pressure in any (or all) of those tires. It can be tricky to pull a big rig up to a gas station air compressor. The only somewhat easy option is stopping at a truck stop, but why go through all of that hassle when you can fill your tires at your home or campsite before taking off on your next travel day?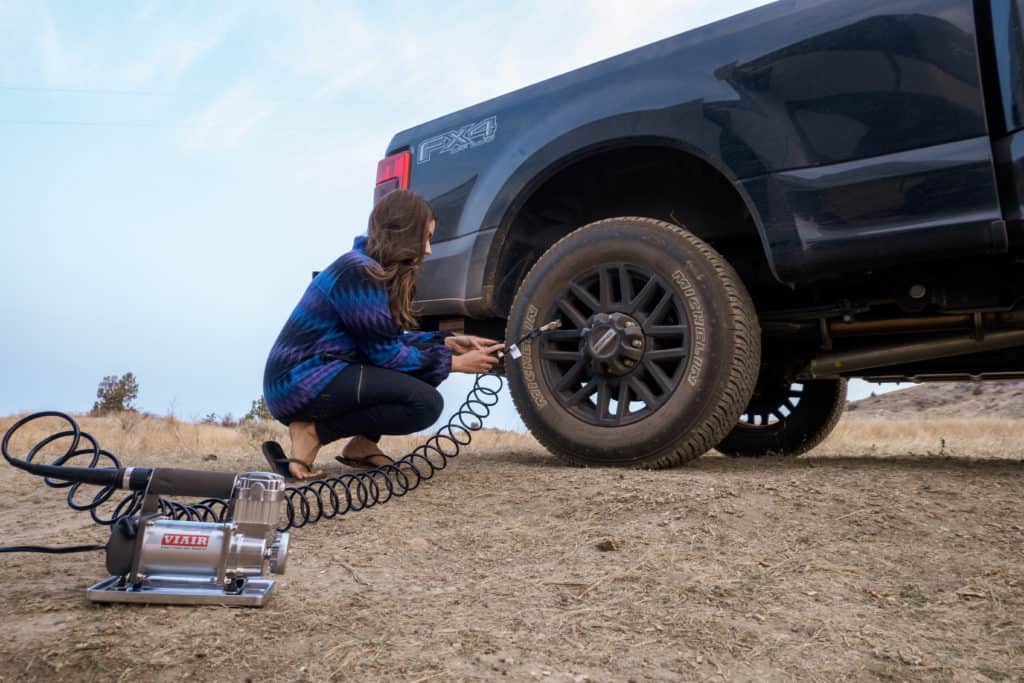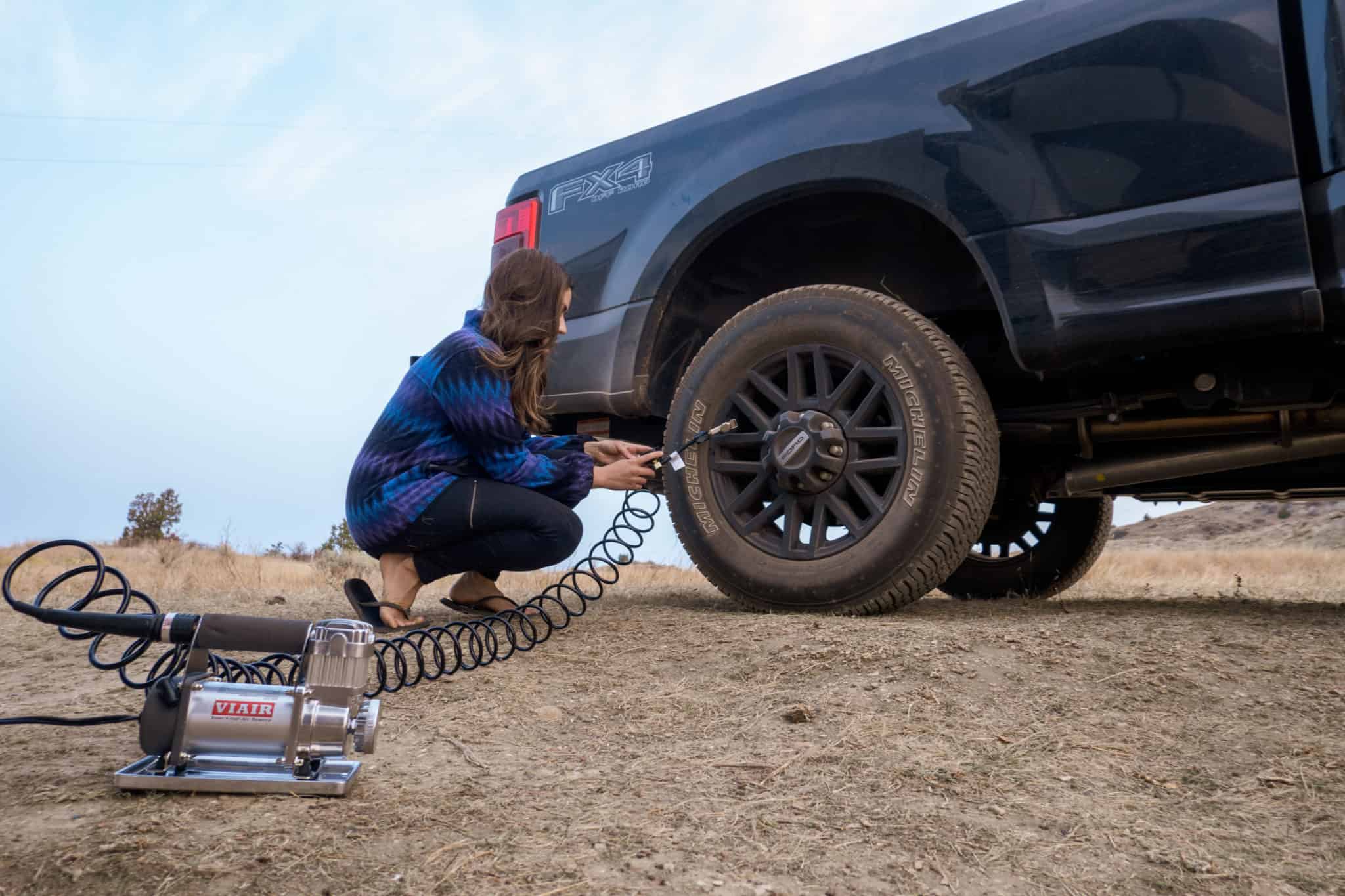 The VIAIR 300P-RVS is ridiculously easy to use. You simply clamp it to a 12-volt battery, which in our situation would be either the battery in our RV or truck, then connect the chuck to the valve stem on your tire and let it rip! It also has a tire pressure gauge right near the chuck, so you can be sure you're getting proper air pressure in your tires without over-inflating them.
One extra note here: checking tire pressure is super important. It's a simple way to prolong the life of your tires. Recently we took our trailer in for new tires, and everyone at the shop was shocked our original OEM tires lasted as long as they did!
To figure out which one is right for your friend or family member's rig, use this handy chart provided by VIAIR: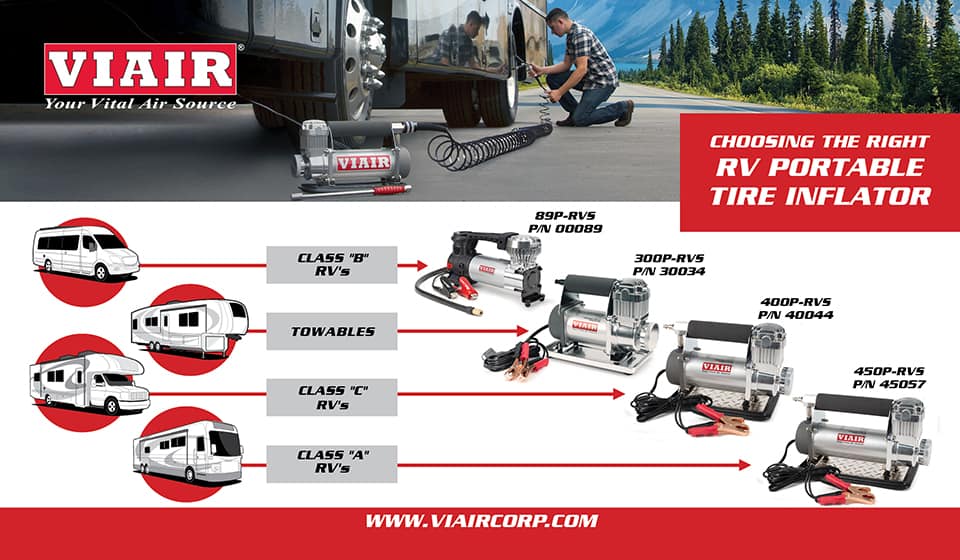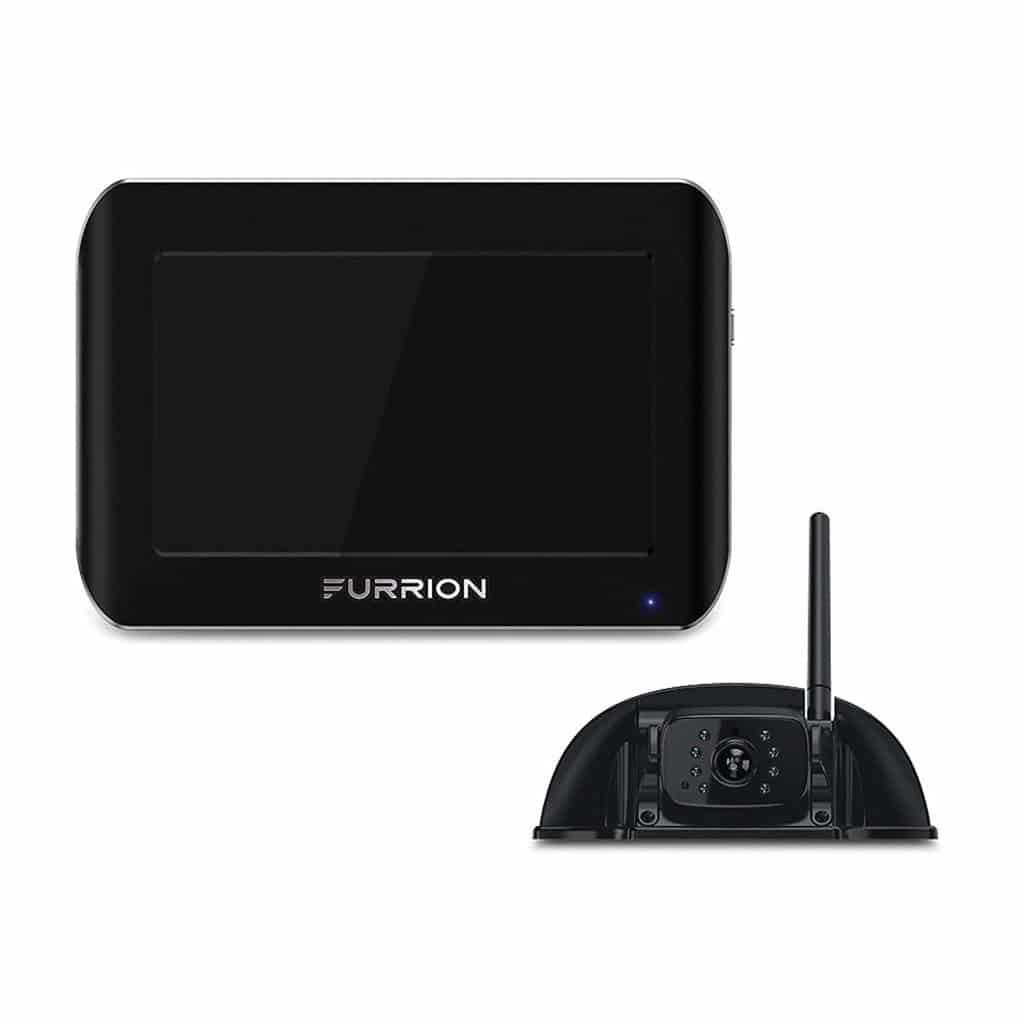 This is the only item on this list we bought out of the Camping World showroom when we initially purchased our rig.
Having a camera at the rear of our fifth wheel seemed like a no-brainer. Neither of us had ever driven a truck towing a 35′ trailer before. It brought us both a great deal of comfort, knowing we could see the road behind the trailer.
Additionally, later on down the line, this camera ended up making parking in tight spots much less complicated and gave us eyes on our bikes while we traveled down the road.
Most of the new RVs (including ours) come pre-rigged for a backup camera to be added, so the installation is relatively straightforward.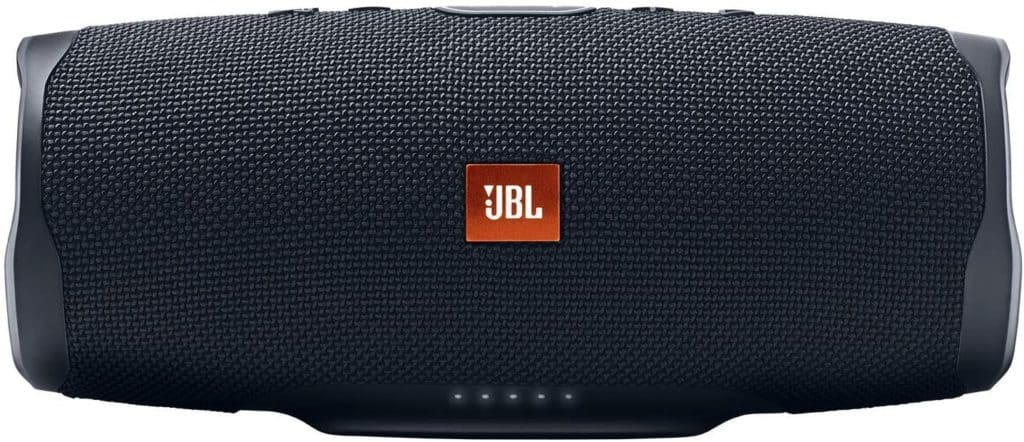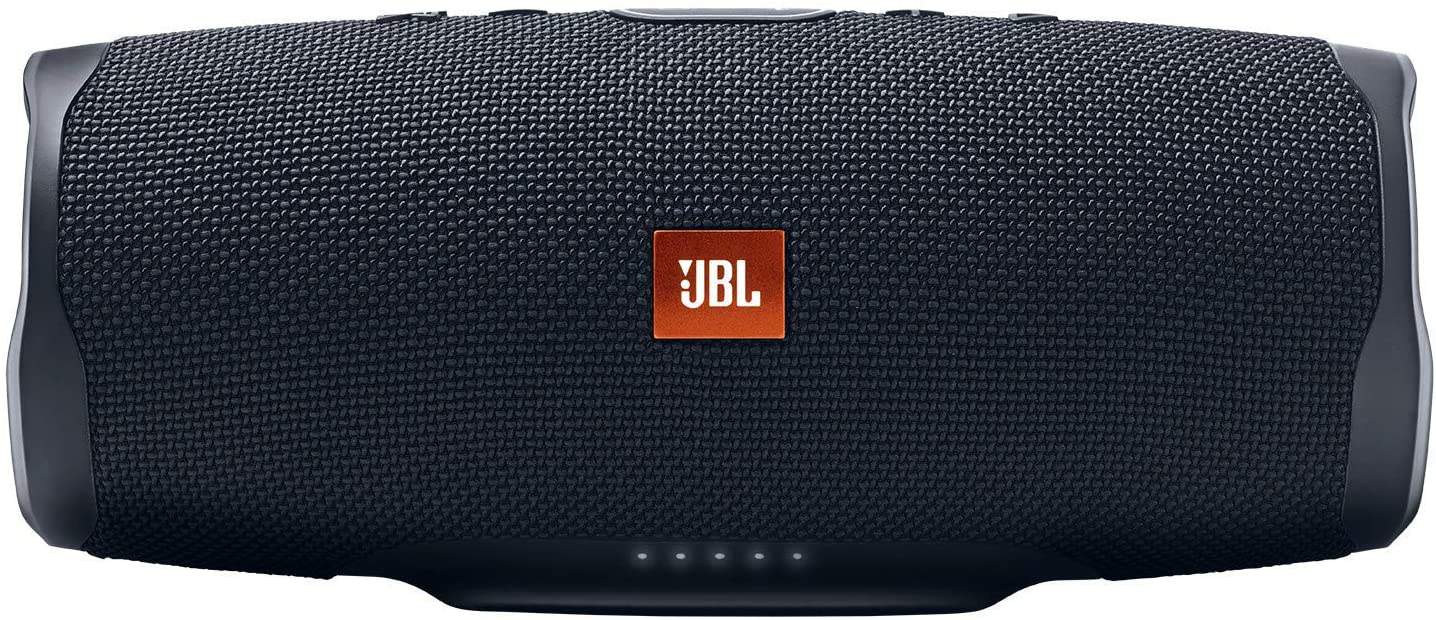 Once hitting the road full-time, it didn't take long for us to discover that the speakers that came pre-installed in our fifth wheel's ceiling and TV were a bit lacking in audio quality.
The small yet mighty JBL Charge 4 Bluetooth speaker has come in handy daily. It's wireless, waterproof, and, most importantly, it sounds terrific! Also, it boasts 20 hours of playtime, but I swear it seems like more than that to me. We only charge ours a couple of times a month.
It's Bluetooth capability, combined with its size, enables us to effortlessly move it from room to room and device to device, with no problems.
JBL has a variety of these small Bluetooth speakers in different sizes and price ranges. If you're looking for an option in the $70-$120 price range instead, there are cheaper options out there, but IMO, you get what you pay for. We listened to the entire row at the store and picked the Charge 4 because we felt it has the best audio for the best price.
OFF-GRID UPGRADES FOR ANY RVER: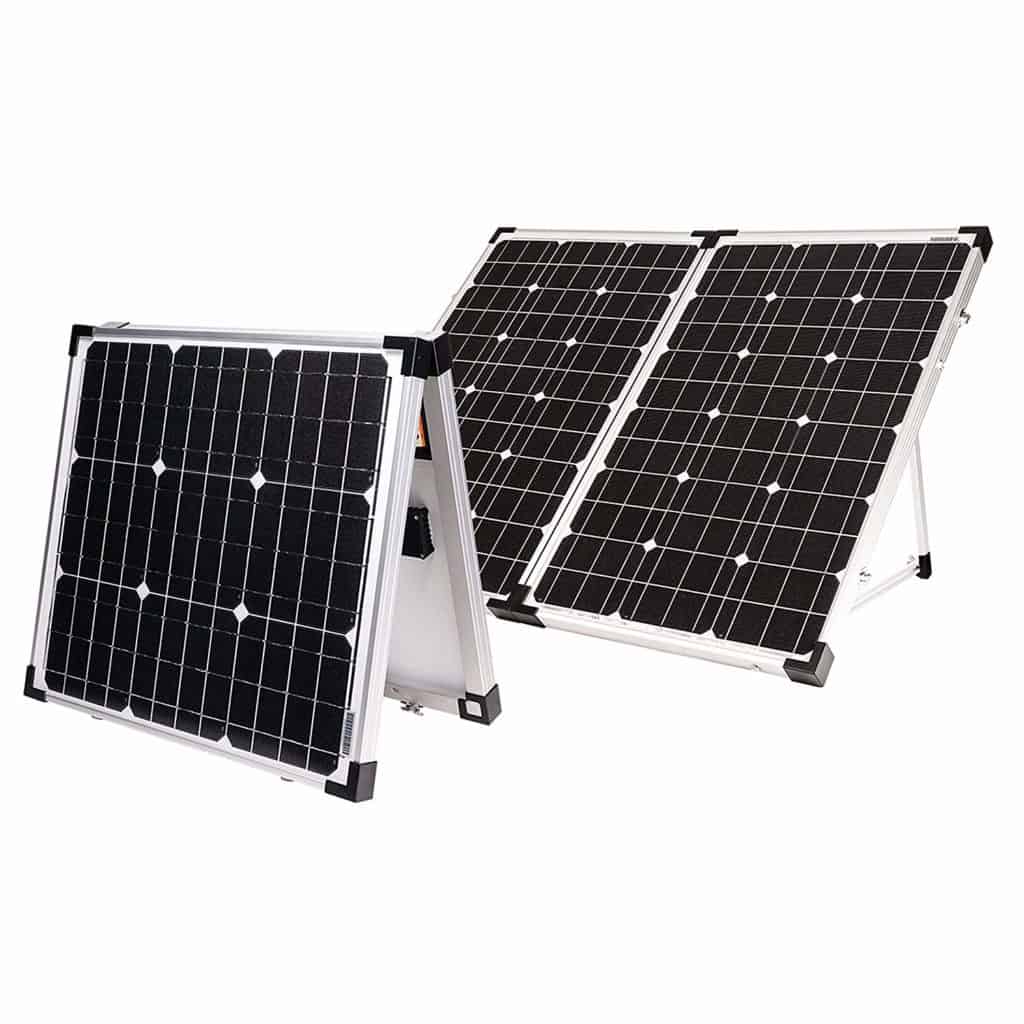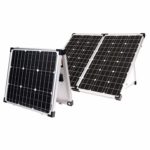 A portable solar kit is an item that any new RVer would love to receive. Many new RVs come prewired for these solar kits, similar to the backup camera mentioned above.
These kits are essentially an entry-level (and cheaper) option for RVers who aren't ready to dive into a full-scale solar renovation yet but still want to go off-grid sometimes.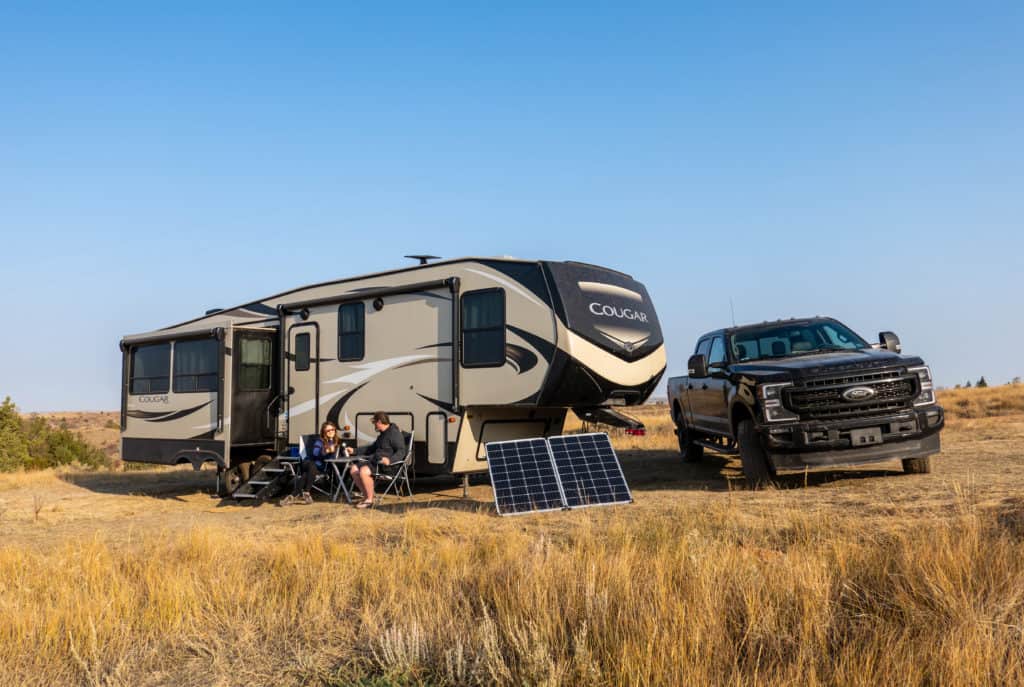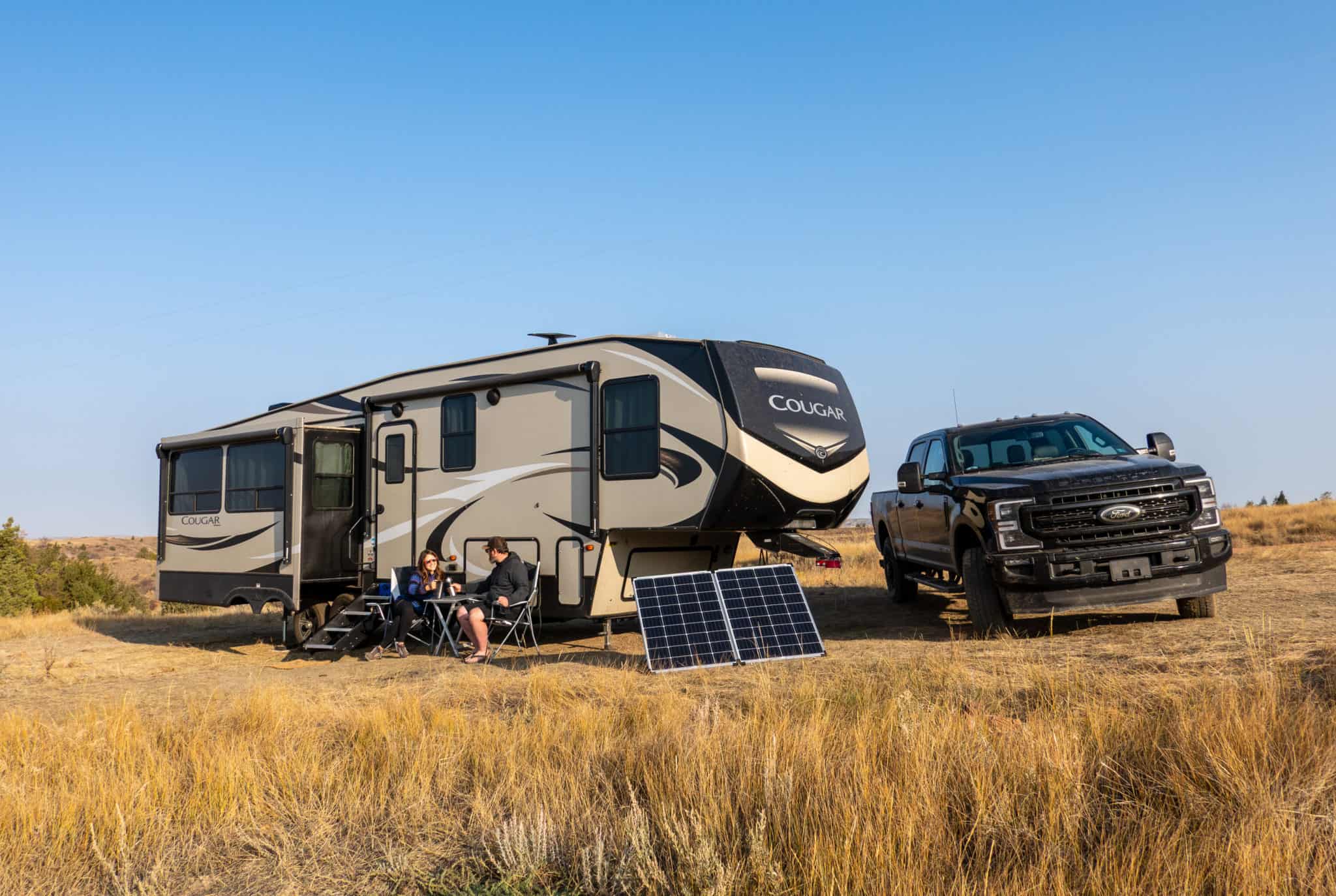 The Go Power 200 Watt Portable Solar Kit has proved helpful when we want to boondock and don't need all of the RV's fancy appliances. Generally, we just need the basics that run off of our 12-volt battery. That includes bare essentials such as our lights, water pump, and propane heater. And since this solar panel charges up our 12-volt battery, if it's sunny out, we can operate almost entirely without being plugged in! It really comes in clutch when we want to see things via the power of light, wash our hands, or heat up our home while a power pole isn't around.
This solar kit, combined with the portable power station below, makes it so that we can operate almost entirely without plugging in.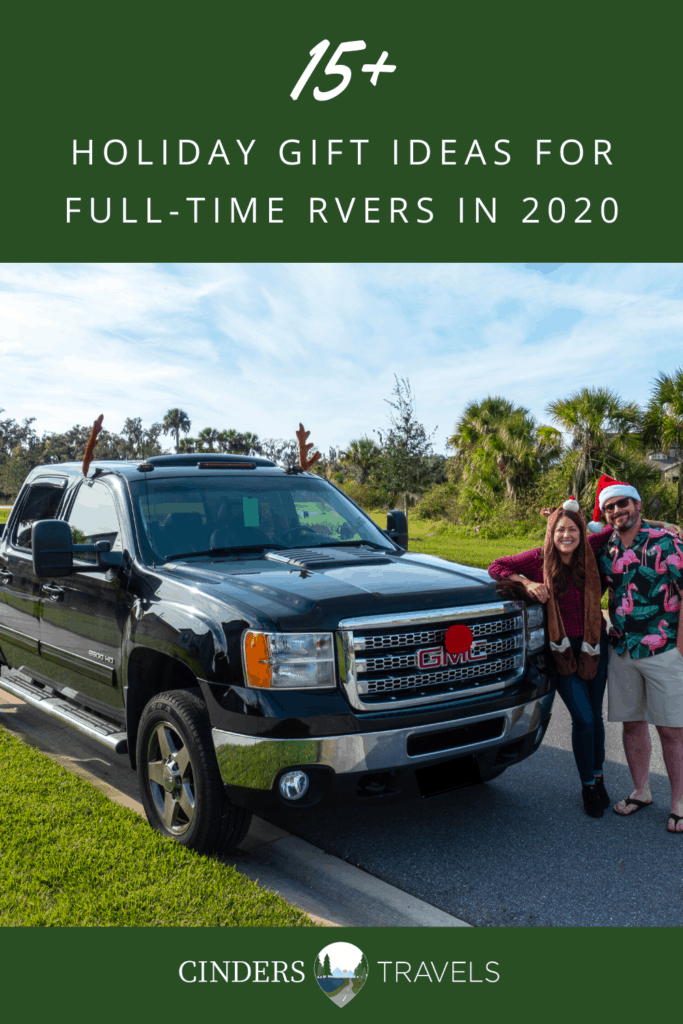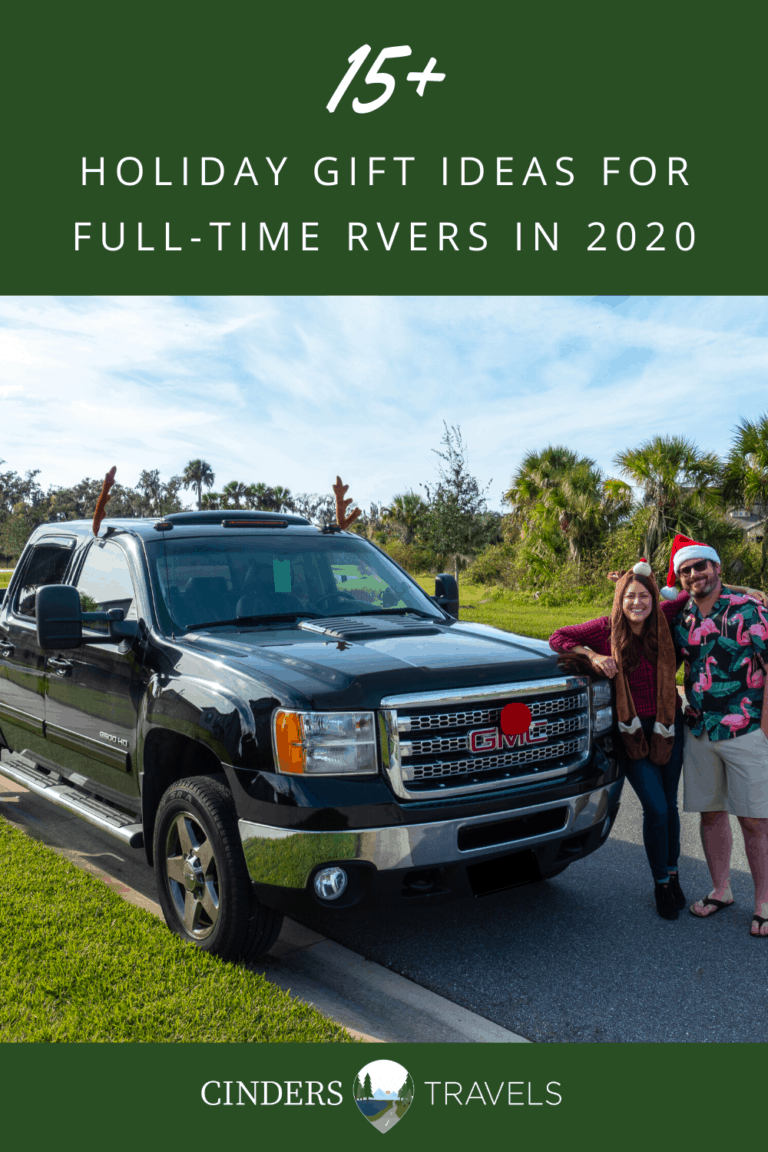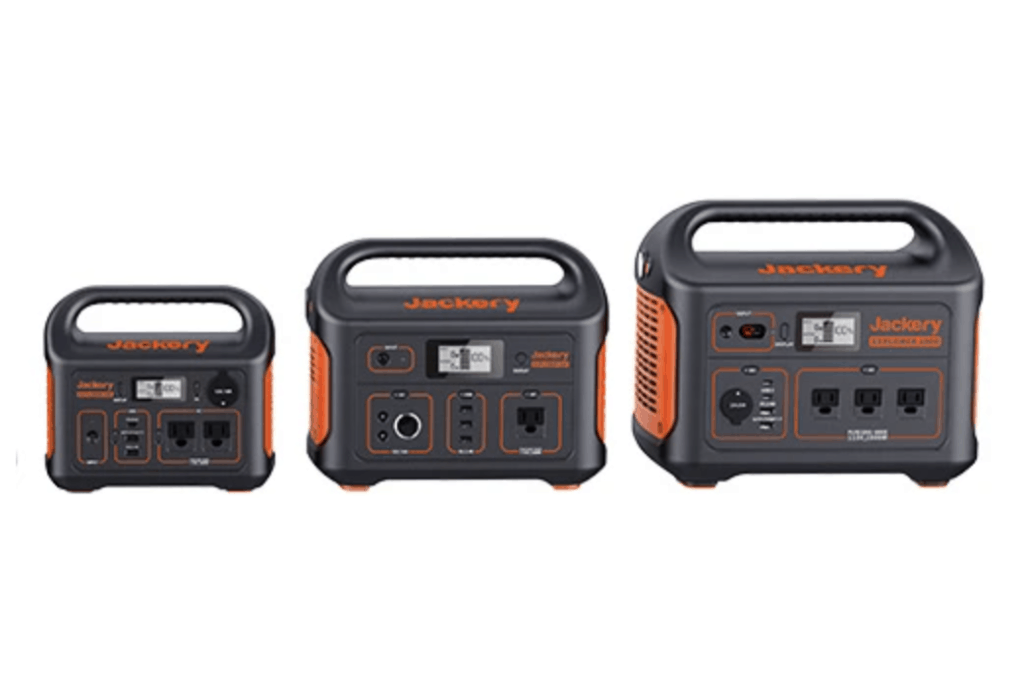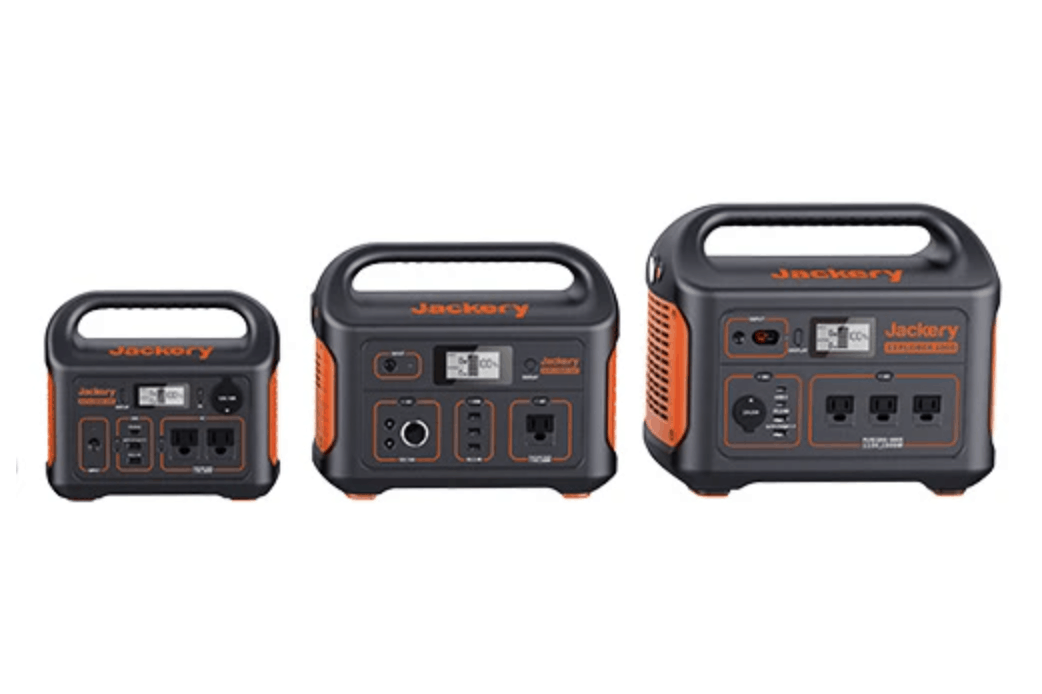 A lithium portable power station is another item that would be much appreciated by any RVer, but especially for those who want to get off-grid more often.
Working while living on the road comes with the obligation to regularly charge some essential appliances, including smartphones, cameras, laptops, and our WiFi hotspot.
With this item, you can charge devices via AC, USB, and DC. Then, when the Power Station is all out of juice, you can boot it back up a few different ways. One incredibly helpful way worth noting is with one or two small solar panels you can purchase separately to go with it. Other methods include being recharged from a car or AC wall outlet with the included cables.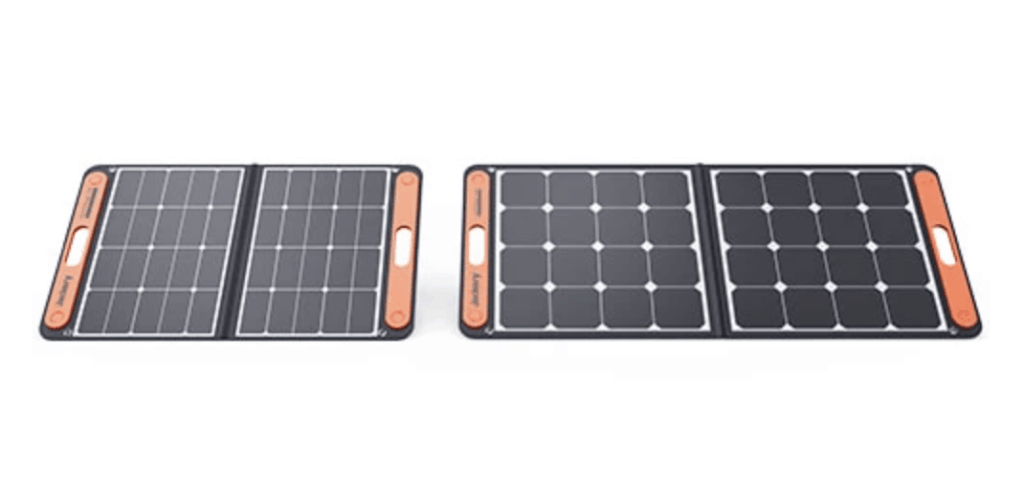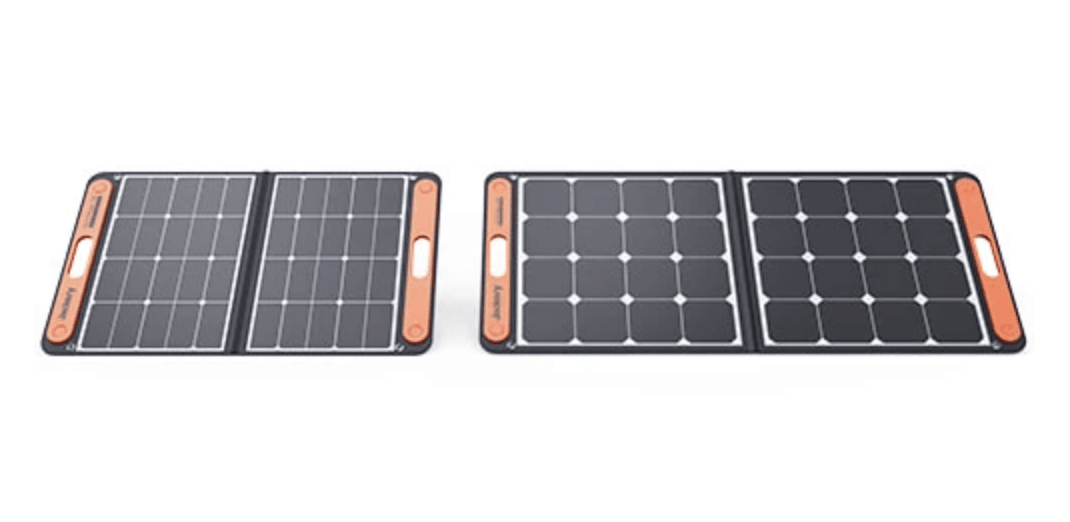 One of these portable charging stations, combined with the Jackery solar panels to charge it, really helps us work from anywhere.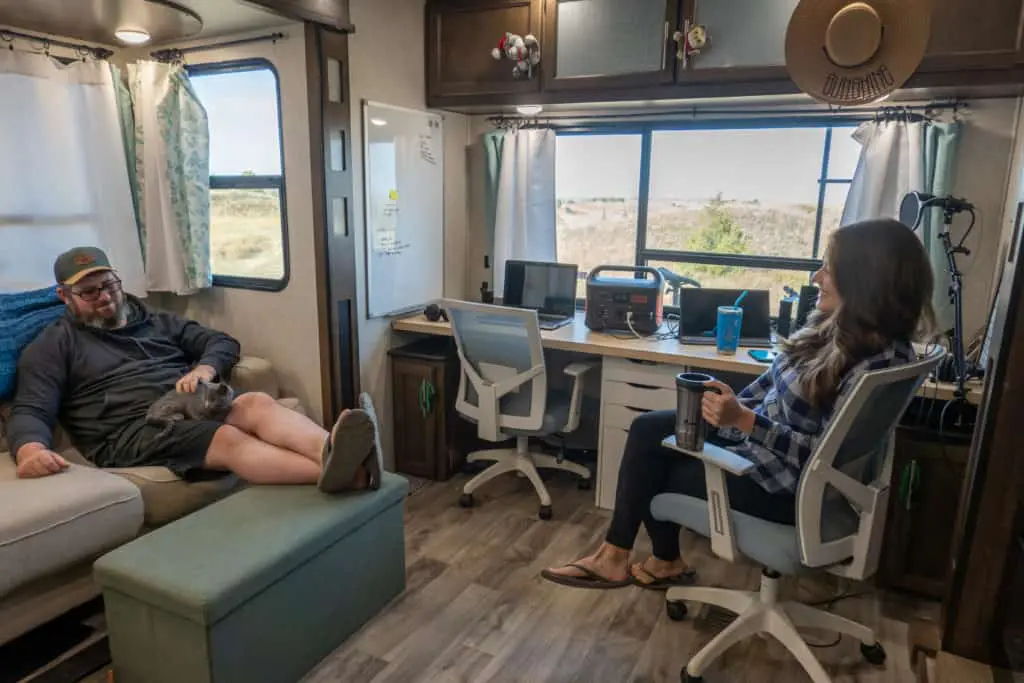 To pick which one would be best for your friend or family member, check out Jackery's handy guide: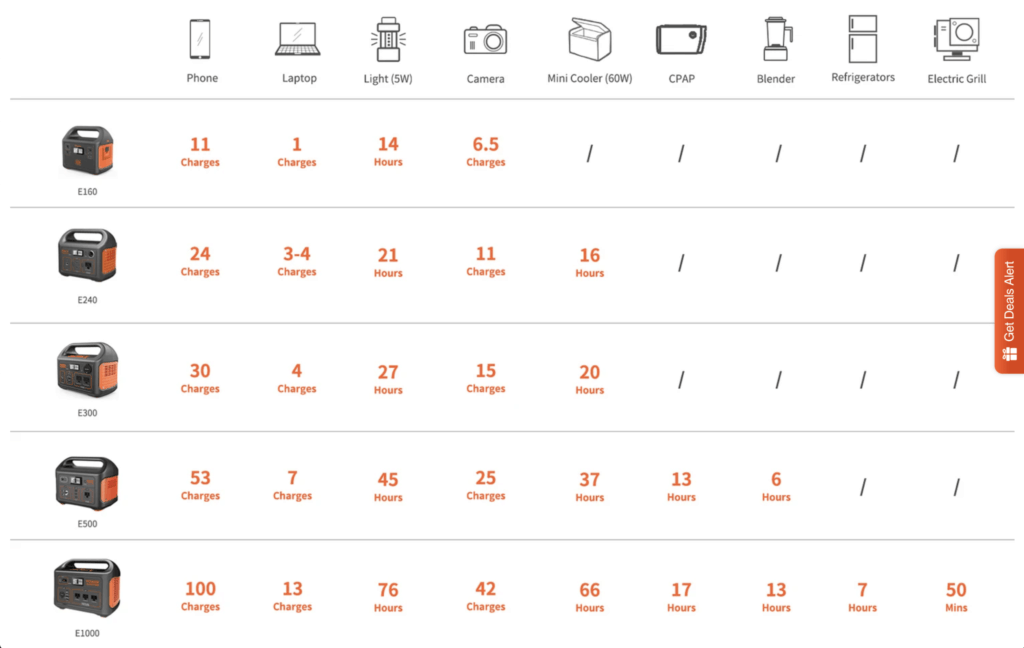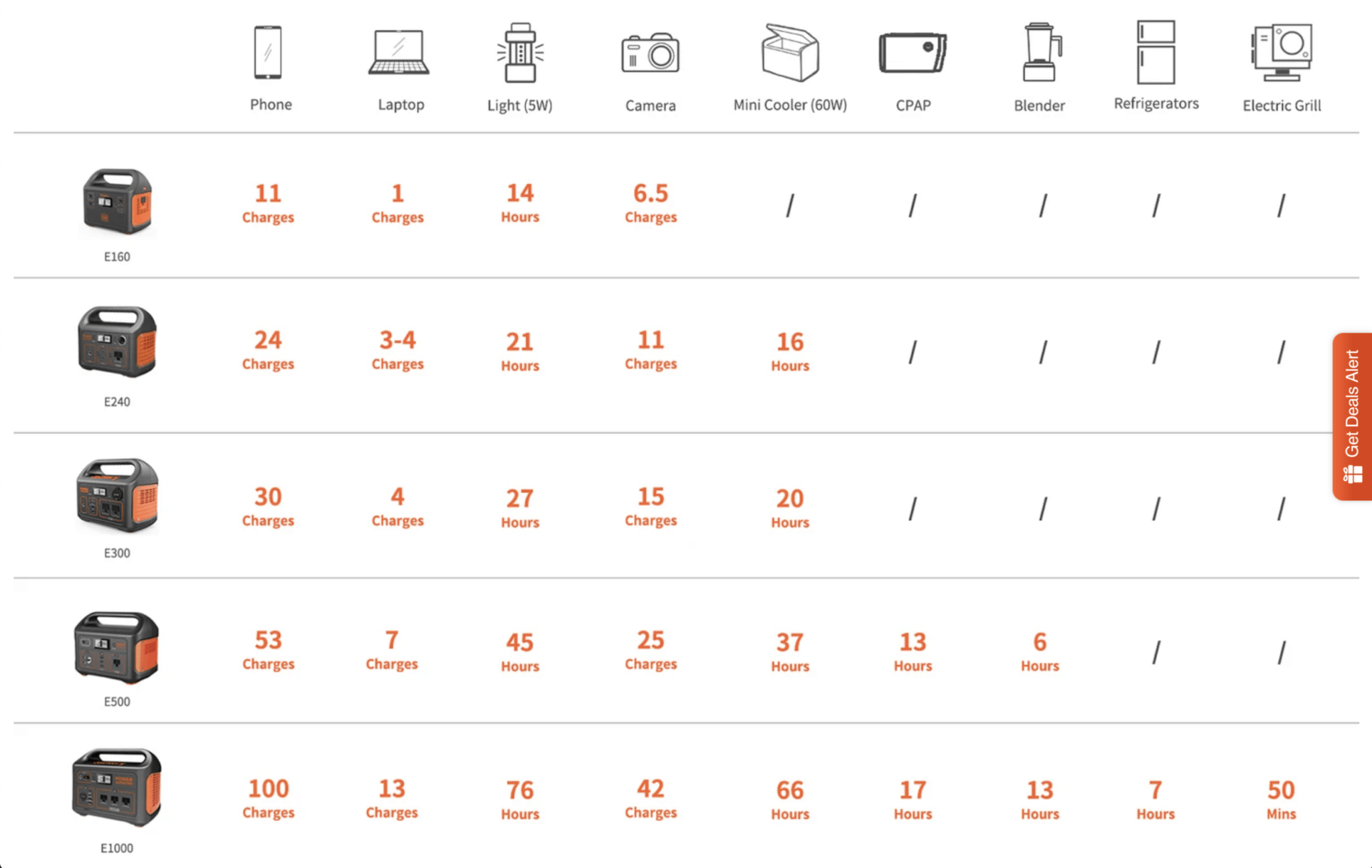 FOR RVERS WITH PETS: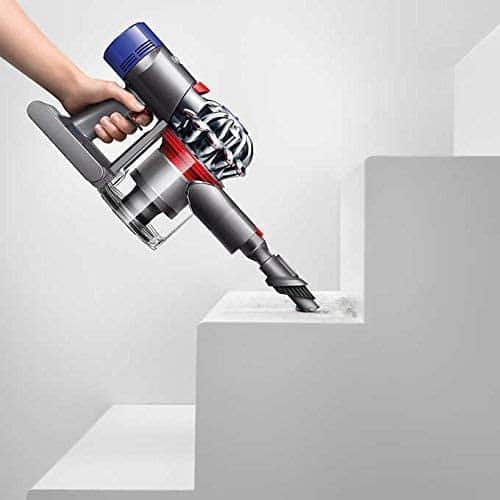 It's a known fact that RVs get dirty, fast. It's just the nature of being out in the wild. And then, if you have pets, it happens even quicker! We travel with three pets. Having a good vacuum is a must!
When we first took off on the road, all we had was a generic vacuum that tried it's very best but just couldn't cut it.
Last Black Friday, we found this Dyson half off and went for it. We've never looked back.
This vacuum is incredible! It works just as well as any household vacuum but is about 1/3 the size and disassembles into many small, storable pieces. Win-win!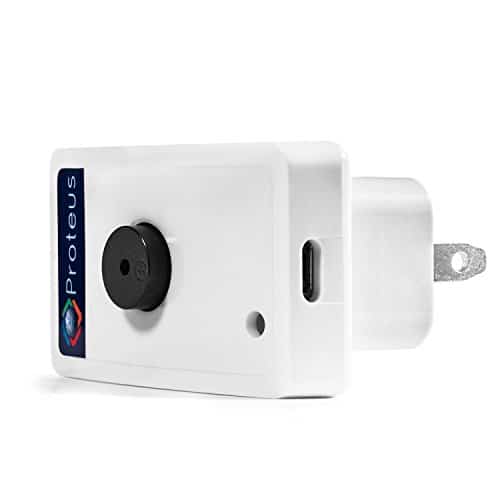 This is a fantastic item that will provide peace of mind for all pet owners out there.
It's just a fact that pets can't come everywhere with us. So this little device is pretty darn helpful if your RVer friend has pets at home. We have two younger pets that are in the midst of leash training. They cannot handle long walks yet. And then we also have one older cat who never leaves the RV.
This temperature monitor helps us make sure they all live in cush temperatures year-round, no matter what the weather is just beyond the thin RV walls. Even when we're not home, which is currently not very often these days with the puppy. ?
With this device, we set a high and low-temperature range for the monitor. If the RV ever gets too hot or too cold, we are alerted via email and text immediately. We can then head home and quickly correct whatever situation may be occurring.
Also, it's not only for pet owners! It's honestly nice for anyone to be able to monitor the temperature of their RV from afar, just in case their air conditioner or heater breaks. It's always better to know sooner rather than later.
FOR RVERS WORKING ON THE ROAD: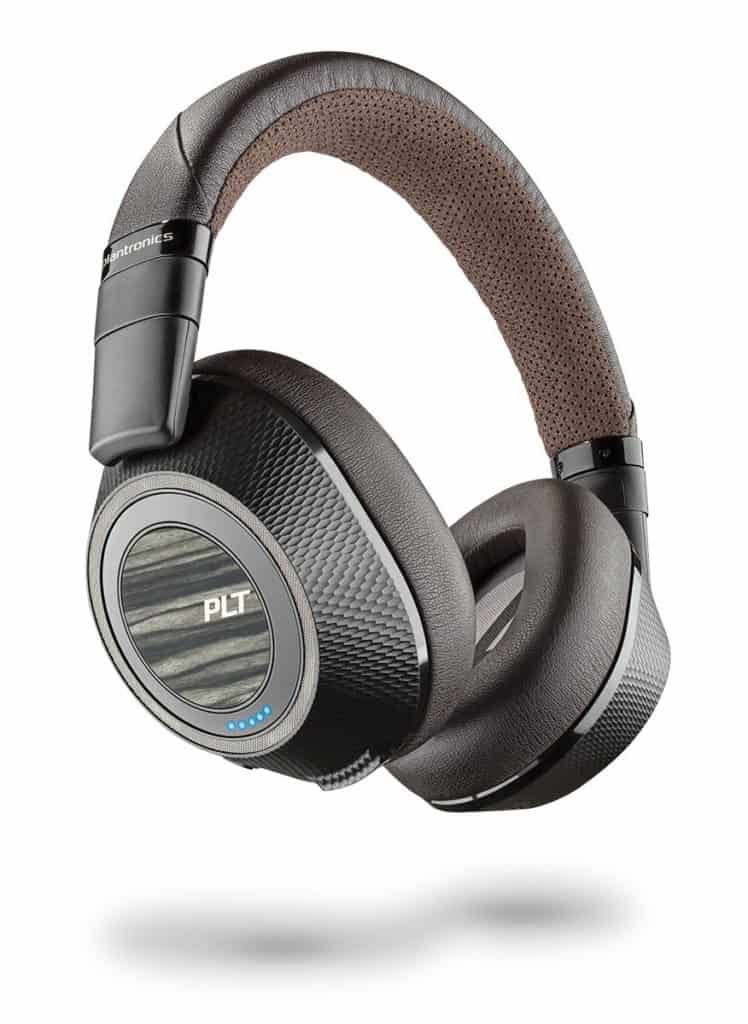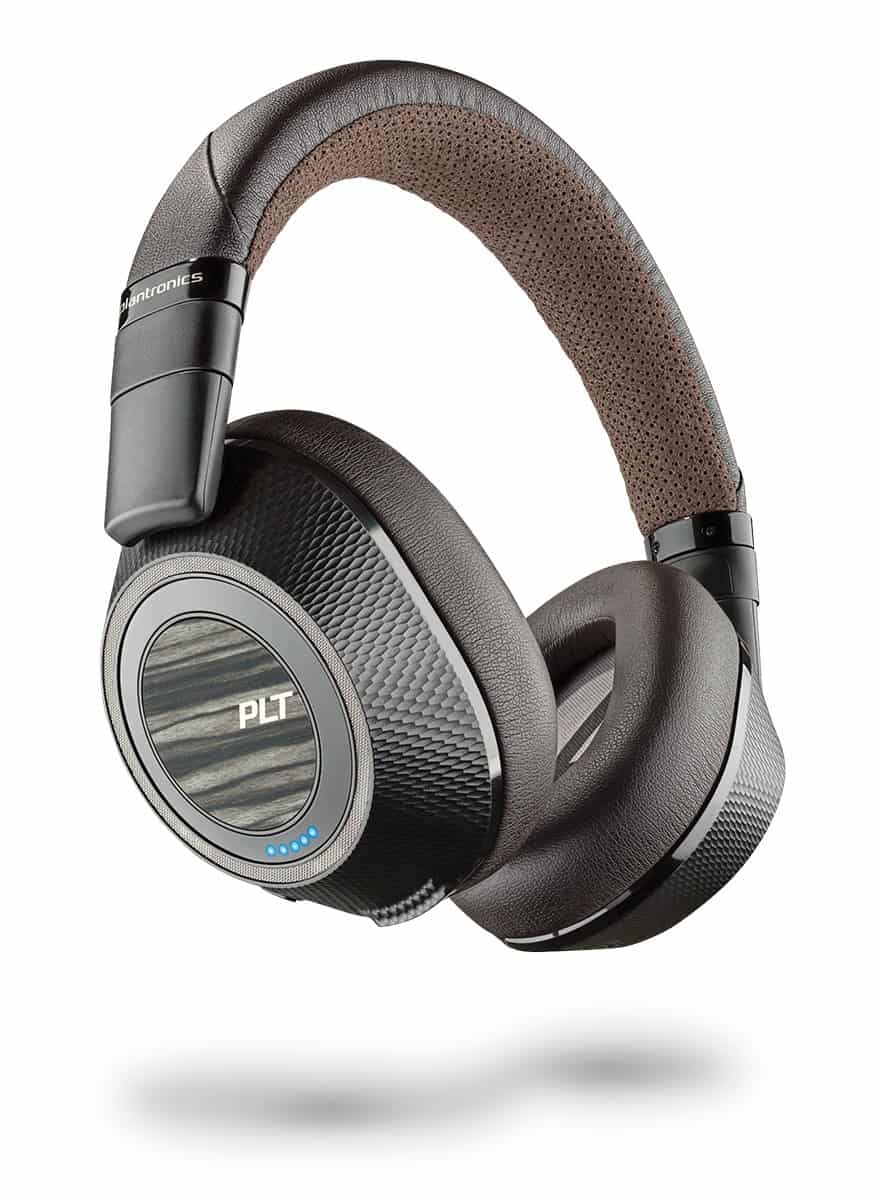 I'm a big proponent of headphones in general when living in tight quarters with other family members. Recently, a friendly Target salesperson told me she believes AirPods will be a big-ticket item this holiday season. I 100% believe her. 2020's world has suddenly shown every family just how important headphones are!
The truth is, we don't always all want to listen to or watch the same things simultaneously.
As far as wireless headphones go, well, if we don't have to be connected with a cord, why be? Stretching a long cord across an RV can lead to tripping and neck pulling. It's happened more than once in our home!
In small spaces, headphones that are both wireless and noise-canceling are ideal.
I've just recently obtained a set of AirPods, and I can vouch for them being incredible! If your friend or family member is of the Apple cult and doesn't have a pair, they're a foolproof gift option.
But for those not attracted to a specific brand, who are looking for something that fits over the ears instead of earbuds, these Plantronics headphones are touted as the best option in the mid-range price. Here are the reasons why:
They have Plantronics signature audio, which is known for its crisp high notes, rich, deep bass, and natural mid-tones. The headphone's cups have sensors, so if you even lift a cup, the headphones automatically pause and then resume as soon as the cup is placed back on their ears. They also last 24 hours before needing to be recharged, and the listener can be up to 330 feet away from their Bluetooth device while listening! My husband has a pair and loves them!
Also, just like AirPods, these headphones can switch between open-listening and active noise-canceling modes, so you can toggle back and forth between being able to hear your surroundings, if you so desire.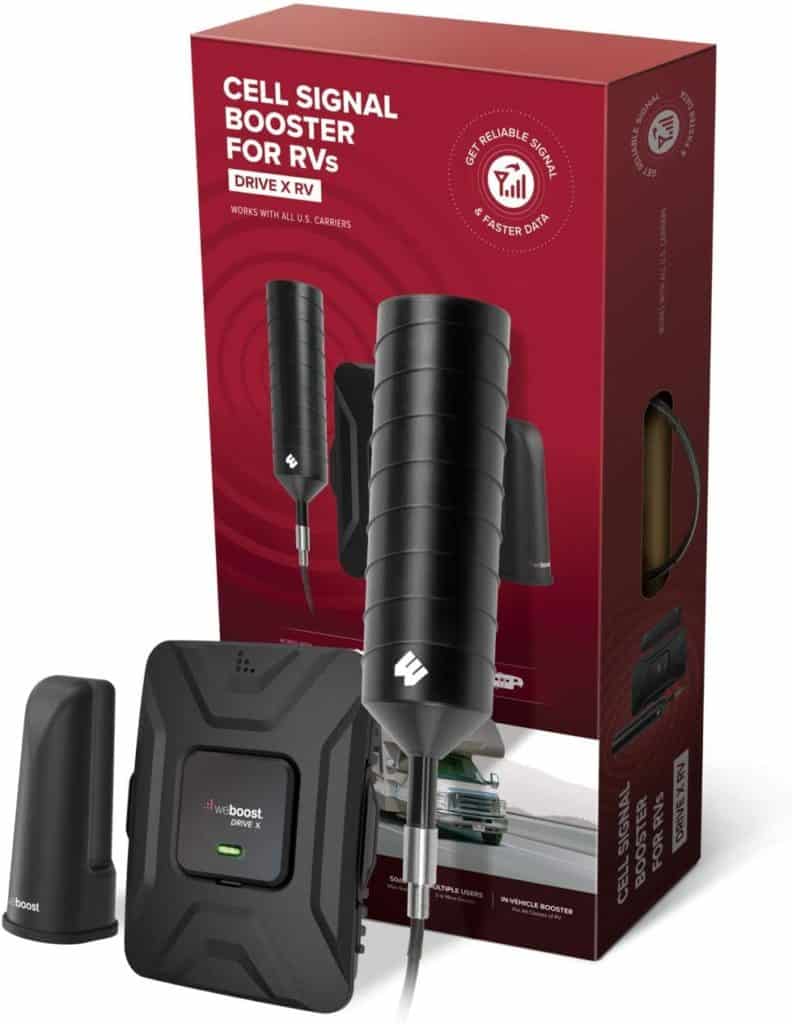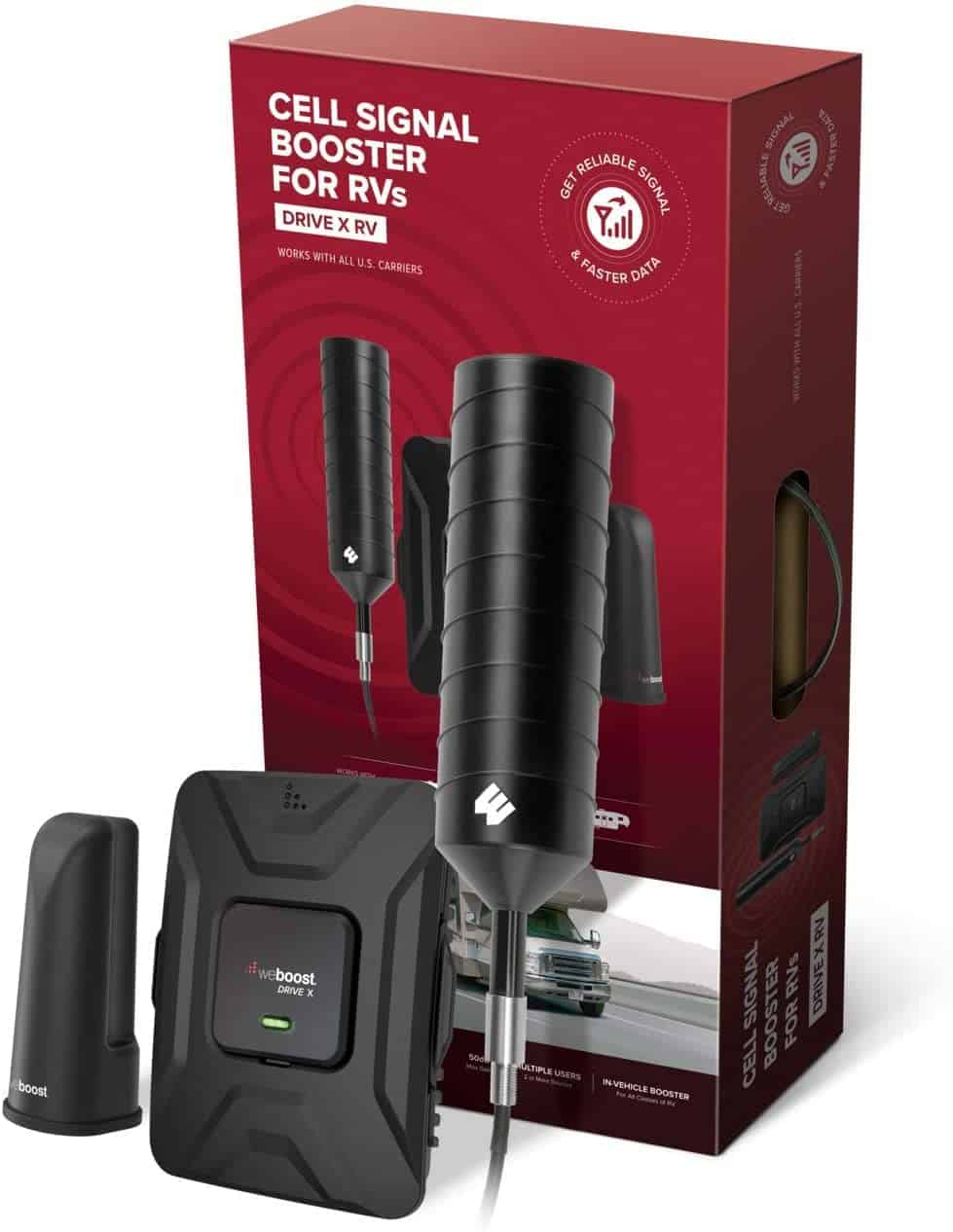 Without the weBoost Signal Booster, we lose some of our freedom and end up having to stay closer to bigger cities with better signal. But with the WeBoost, our signal is enhanced up to 32x's, which expands our ability to go further off-grid!
This week, I recorded two podcast episodes, wrote this article, and worked on my website and all of my client projects from the Little Missouri National Grassland in North Dakota.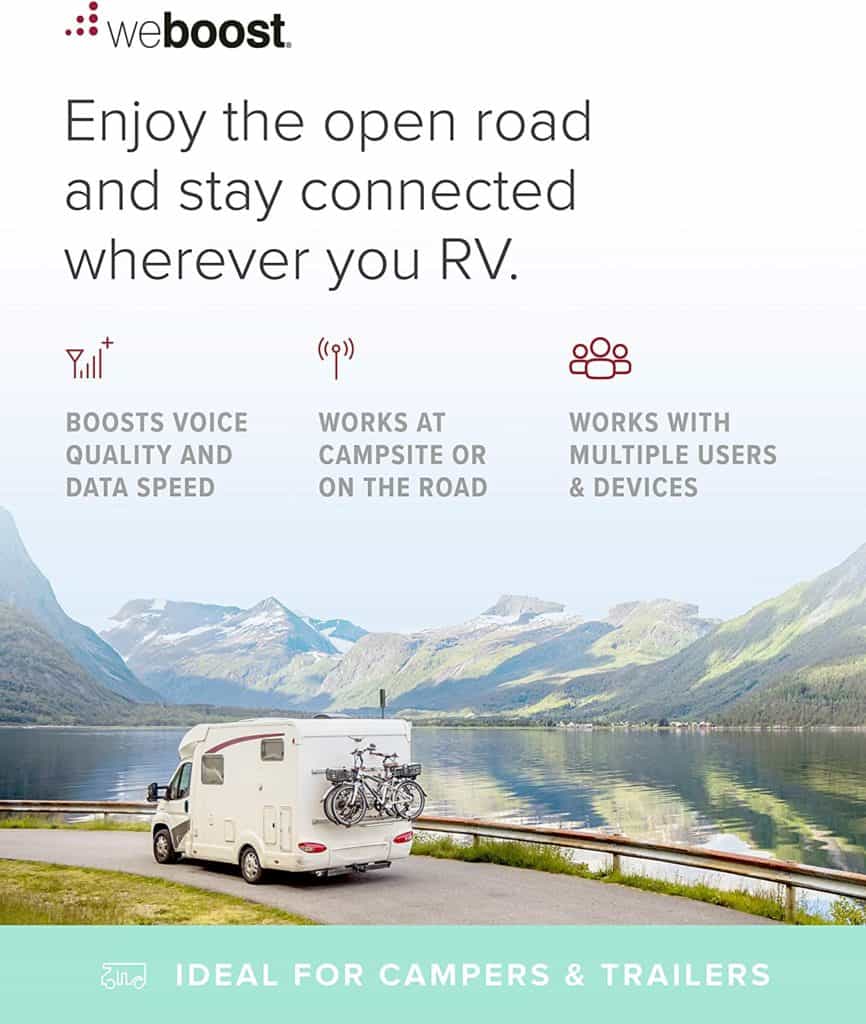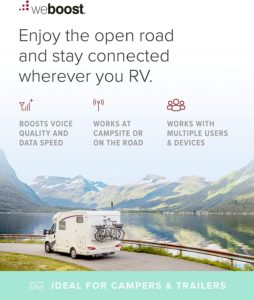 Between our AT&T phones, our Verizon hotspot, and the use of the weBoost Signal Booster, we are rarely disconnected from the world. (Which, of course, has pros and cons. ?)
GIFTS FOR RV FAMILIES LOOKING TO HAVE SOME UNPLUGGED FUN:
Let me start off by saying I'm utterly obsessed with Hunt a Killer! I'm going to warn you right now, if you partake in this game, you may also become addicted!
It's no surprise that Hunt a Killer is currently one of the fastest-growing subscription box companies in the US and that Fast Company named them one of the "Most Innovative Companies" of 2019.
With the Hunt a Killer subscription box service, you become a PI in training. They send you episodes in the mail full of documents, evidence, and clues every month. The game taps into the True Crime phenomenon. They also have online communities where fans can discuss their theories and experiences. (I have to say, I have not dabbled in that part yet because I'm afraid of spoilers…)
I was actually a bit overwhelmed when I first looked at all the materials. But, once I started reading the documents, I was in! So in, in fact, that I had a terrible time trying to go to bed last night because I'm still trying to break the latest code!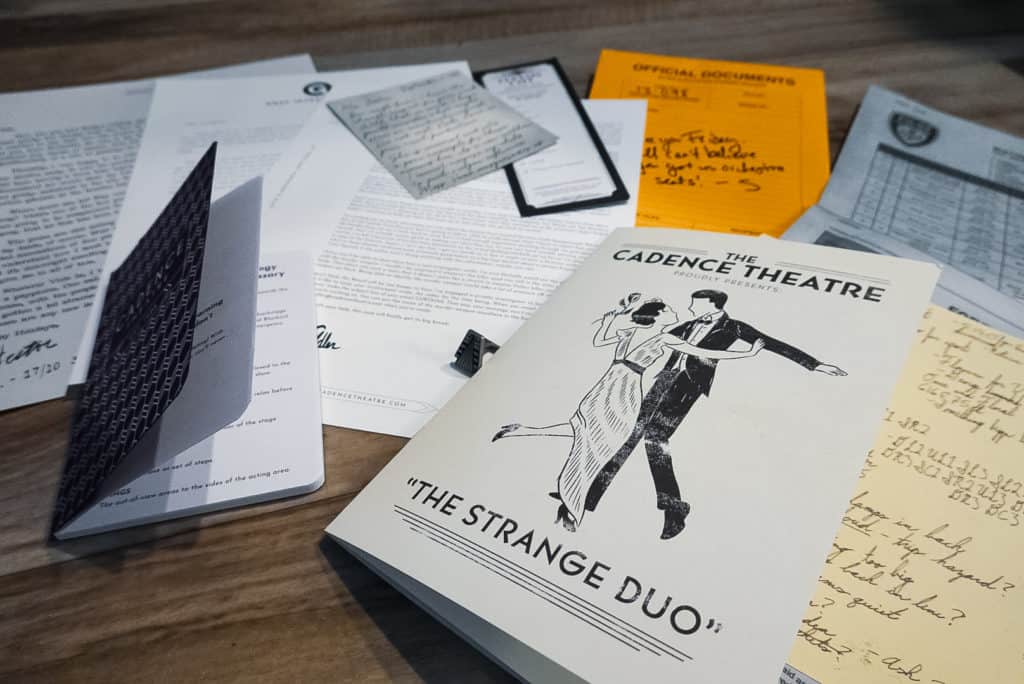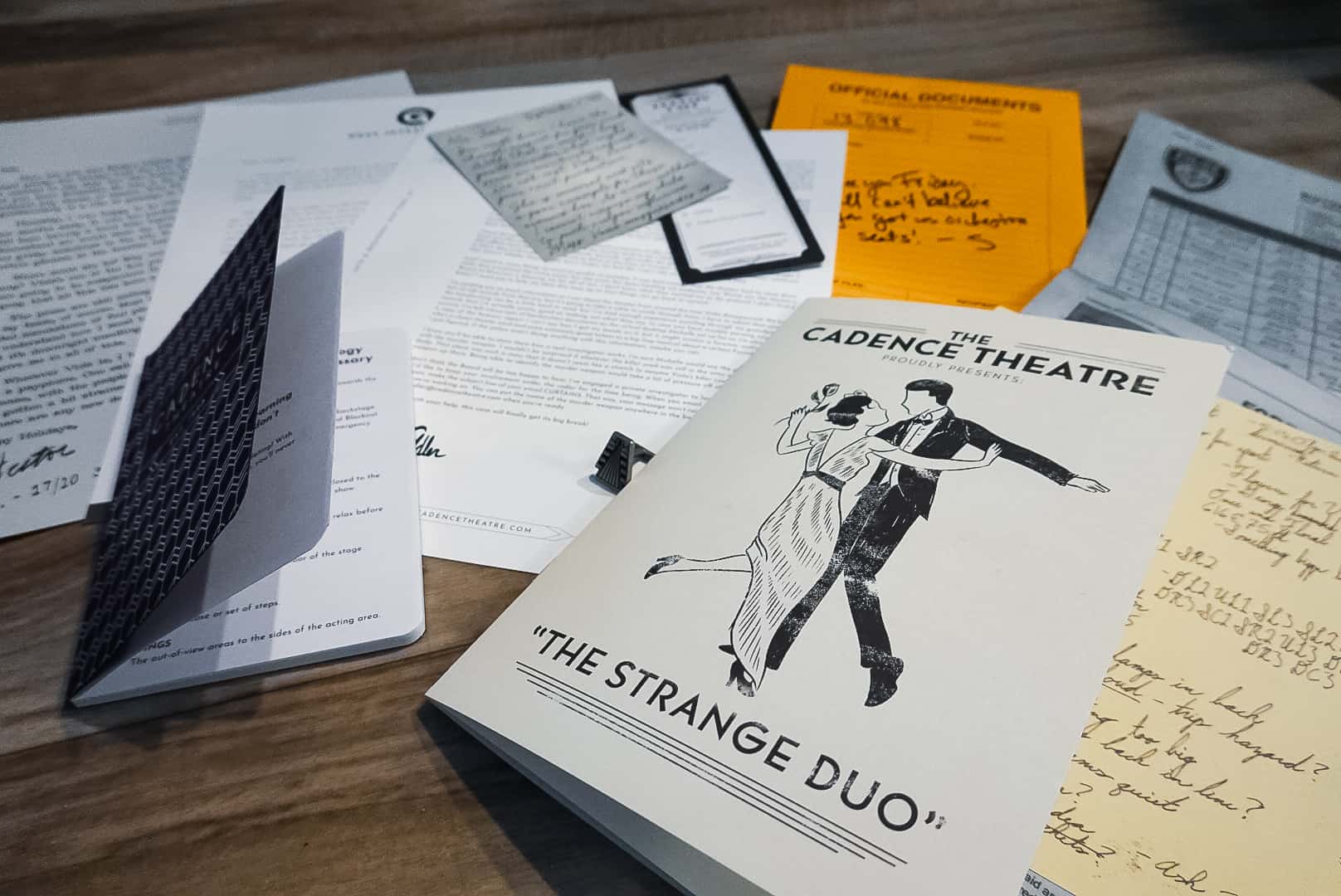 The particular case we're on right now has transported us to 1930's New York City. It's been a pretty neat way to not only feel like we're in a different city but also during a different time, all while trying to solve a crime from over 90 years ago!
Hunt a Killer will bring the Escape Room vibe to the RV for the whole family to enjoy! I cannot recommend it enough!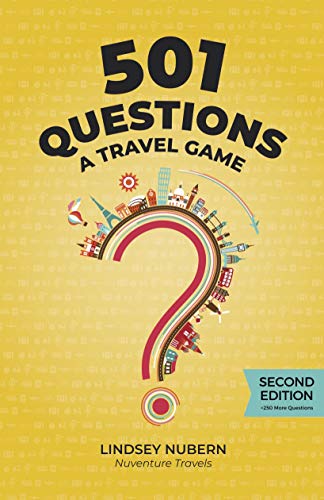 501 Questions: A Travel Game is an excellent book for RVers or anyone who frequently tackles long car rides! It's full of prompts that will help you learn all sorts of random facts about your friends and family.
We've played this game on long hikes and in the car with my mom while traveling from Utah to Florida. We learned a ton about each other while also passing the time on the road.
I highly recommend it for family and friend gatherings, in person, or even for use on zoom!
One Random Fact We Learned: If Barrett and I were MLB players and had to pick a walk-up song, we would pick the same song! Space Jam. ?
FOR RVERS WHO DON'T WANT ANY NEW "THINGS":
A lot of times, RVers don't want any more items due to their small living quarters. For those people, my RVer friend Tina has put together an article with over 75 gift ideas that are experiences instead of "things"! Check all of them out here!
---
Looking for more gifting ideas?
---