Latest posts by Cindy Scott
(see all)
(Last Updated On: October 20, 2023)


Introduction to the Episode
Welcome to the twenty-sixth episode of Locals Know Best! I'm your host, Cindy. I'm a full-time RVer and lover of all things travel-related. Years of adventuring on the road have taught me one fundamental lesson; locals ALWAYS know best! Every episode of this podcast will dive into one local's perfect day of outdoor adventure in their town!
After taking the month of August off, we're officially now one year in and back at it with brand new episodes!
Today, I'll be speaking with Sam Starns about all of her favorite outdoor adventures around the North Umpqua area, with notable stops in Roseburg, Oregon, and Crater Lake National Park.
Join Sam and me as we wake up and watch the sunrise in Crater Lake National Park. Then, we proceed with a packed day, full of paddling, hiking, exploring countless waterfalls, soaking in hot springs, fishing, and even mushroom foraging. Lastly, we wind down with a glass of wine in the "new Napa Valley" – Roseburg, Oregon.
About Sam Starns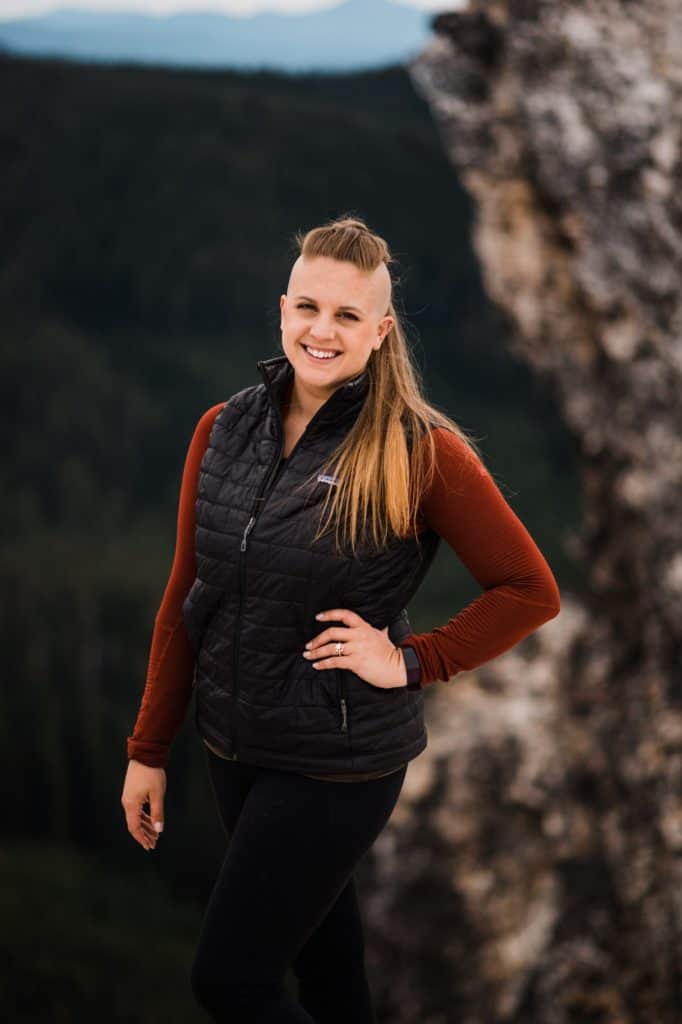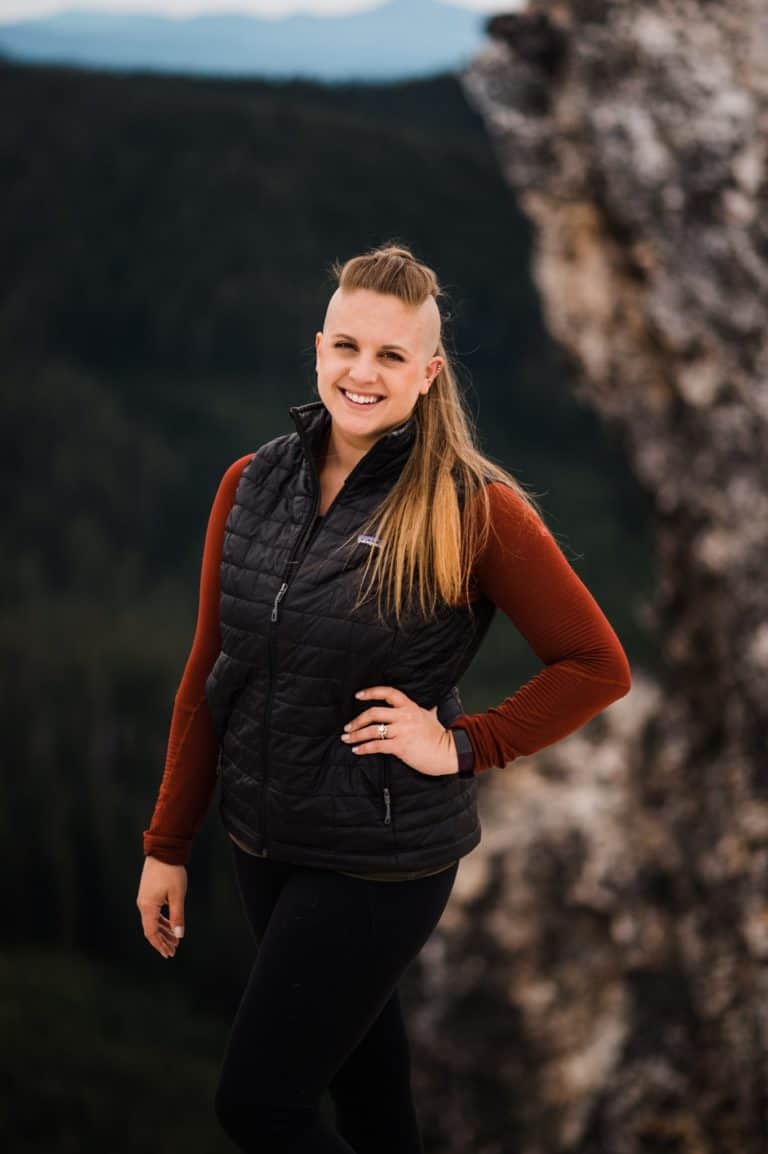 Learn more about Sam Starns and her adventure elopements at SamStarns.com, from her Elope Your Life book on Amazon, or from her TEDx talk on YouTube.
Sam is an adventure elopement photographer who takes stunningly beautiful photos.
She's also the author of the book "Elope Your Life" and a TEDx speaker.
As an elopement expert, she travels the world, empowering others to elope in wild and beautiful places.
Sam grew up on a ranch, working in and exploring the great outdoors.
She also used to be a park ranger, as well as a naturalist on a whale-watching boat.
Currently, she home bases out of her hidden gem hometown — Roseburg, Oregon.
Due to its rugged mountains, countless waterfalls, and easy access to Crater Lake, she considers the area one of the most beautiful places the Pacific Northwest has to offer!
And she's not wrong! If you love waterfalls, you're going to love this episode because this area is chock full of them!
I know from experience that the sheer amount of waterfalls that can be seen in this area can be very overwhelming!
Sam does an excellent job of divulging which ones are worth your time and which ones are not.
Listen to the Episode
What We Cover in This Episode
Why the North Umpqua area is an excellent add-on to a Crater Lake, Bend, or northern California vacation.
The perks of hiring an elopement photographer who also used to be a park ranger!
What makes Roseburg, Oregon worth a visit, including a growing food and wine scene.
The best (and worst) times of year to visit this part of Oregon.
Also, the best time of year to get the best views at Crater Lake National Park.
One of the most unique ways to experience Crater Lake National Park.
The lodges that are a must-stay when in town.
The best drive-thru coffee stands in the area, as well as the best local coffee roasters worth buying grounds from.
The most beautiful lakes in the area to kayak, canoe, or stand-up paddleboard on.
All of the best waterfall peeping spots along the North Umpqua Highway, including lesser-known options.
A bit of Instagram vs. reality chat, including a few instafamous stops along the North Umpqua Highway that may end up disappointing, and where you should go instead.
A silver lining activity that resulted from the Archie Creek wildfire.
A world-famous fly fishing area.
The best burgers and milkshakes in Glide, Oregon.
A dirt road worth traveling to avoid the crowds and see many lesser-known waterfalls.
A campground that is best kayaked in to.
Why Roseburg, Oregon is known as the "new Napa Valley."
A winery where you can stomp grapes!
The best places for wine, beer, mead, and dinner in Roseburg, Oregon.
A few of the area's most beloved summer activities.
The best Instagram spots in town. And professional photographer tips on how to get the best picture at each spot!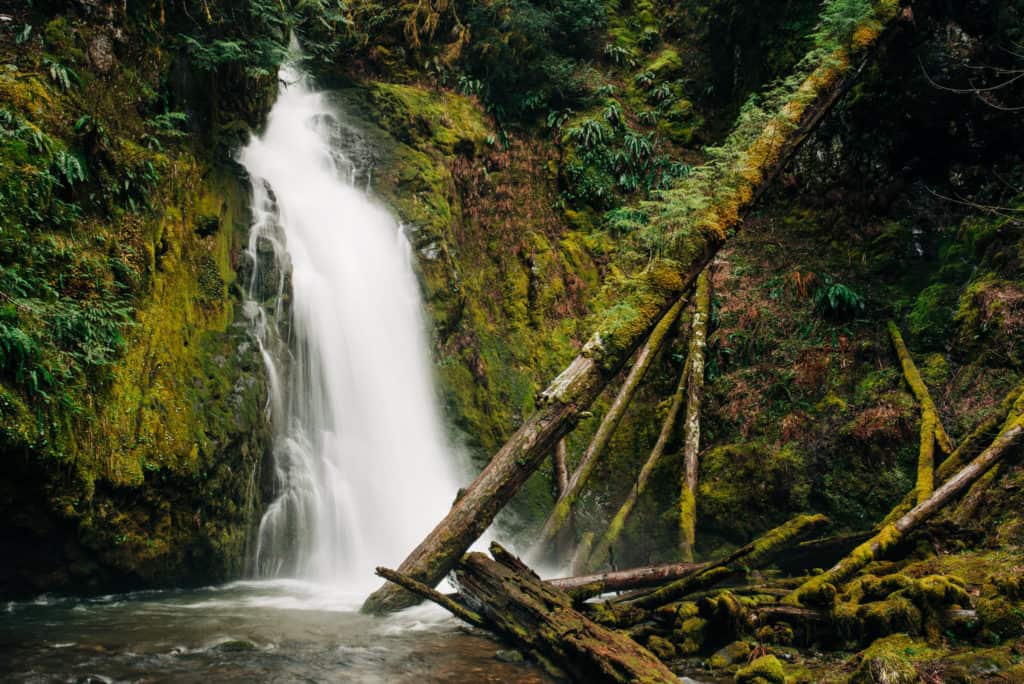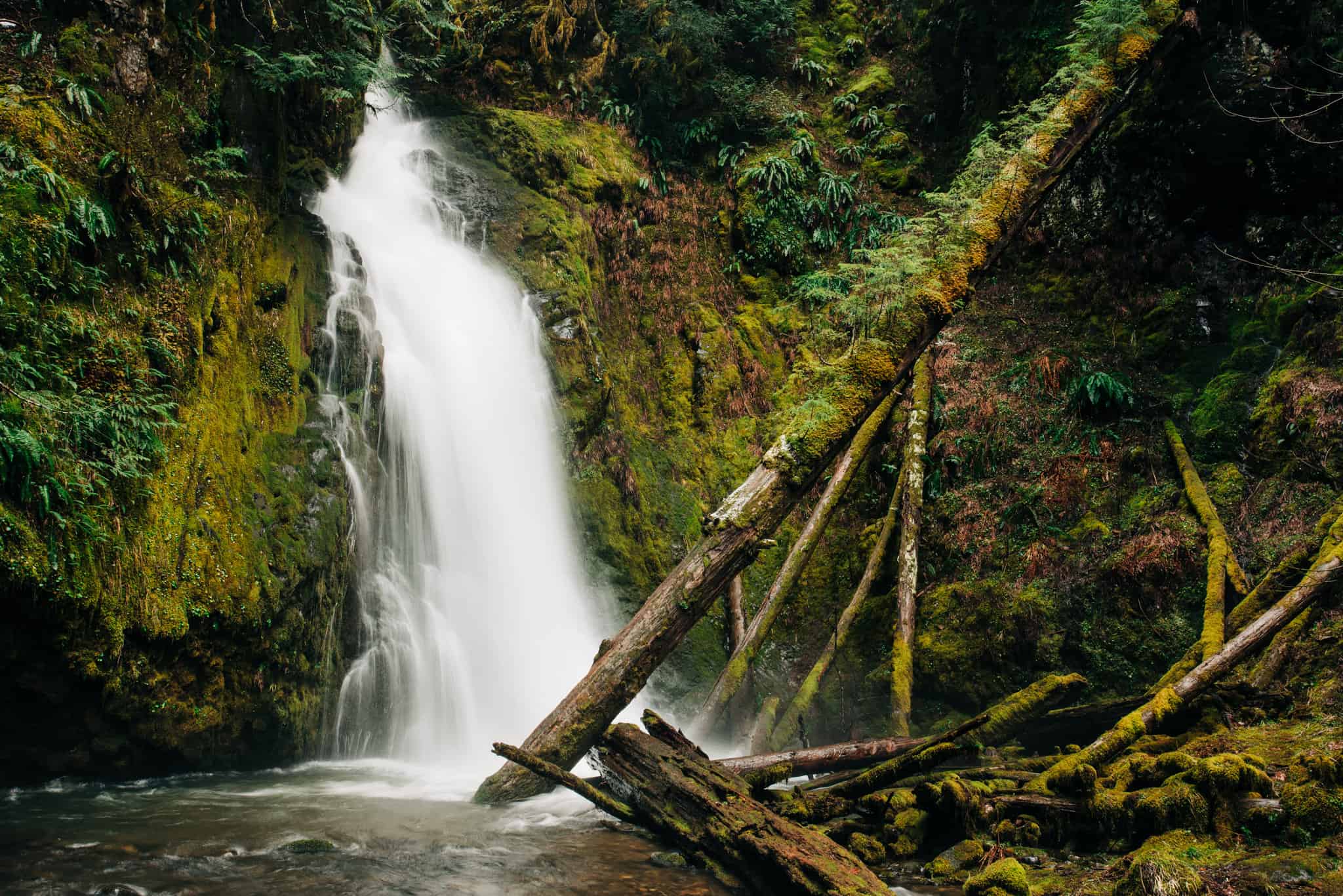 Sam's North Umpqua, OR Travel Itinerary Map
Quotables
I really think that Roseburg and the surrounding area is just sort of an untapped potential for outdoor exploration.

Sam Starns
So there's this little bit of almost like a vortex in Oregon where people don't realize that we're here. … We're the gateway to Crater Lake, along with Medford. We're the two main ways from the west to get there. And there's a whole highway and a whole mountain range that you're exploring.

And not only that, our food scene has grown. We have so many amazing breweries, and we're constantly growing in that respect. We are the new Napa Valley and the new Willamette Valley. We have award-winning wineries here.

And we have the North Umpqua trail, which is known for hiking, known for biking. Famous people, celebrities come up here to bike. And then, we're two hours away from the Crater Lake rim.

And we just have so many things here that people don't realize that are within easily a day's drive of each other. So, you can easily spend multiple days here and still not see everything.

Sam Starns
I would say a decent amount of people come for wine, or they pass through to go to Crater Lake, and they don't realize how many waterfalls are out there. It's definitely a stop along the way, or people just tootle on pass it on I-5 going to another destination, and they just don't realize everything that's here.

Sam Starns
I think sunrise at Crater Lake is the absolute coolest thing because you have less people around, and you are seeing the first rays of light on that day.

Sam Starns
So one of my favorite things to do is to go along the North Umpqua Highway, which is Highway 138, and check out all of the waterfalls. Well, maybe not all, cause there's a lot of them! But check out a lot of the waterfalls and some you probably have seen on Instagram or in travel magazines.

Sam Starns
The reason I tell people that the North Umpqua and the Roseburg area, and Crater Lake is a must-see is because, number one, you're not going to have those crowds like you do at places like Yosemite or very modernized, commercialized places like Bend. It's beautiful, but now there's a ton of people. So if you're wanting to get away from crowds but still see that beauty, this is a relatively undiscovered and untrafficked part of Oregon.

And then, on top of that, it's so rugged and so beautiful. I have never seen a mountain peak aside from like the Matterhorn that looks like Mount Thielsen. And it is just so, so beautiful. We have such an amazing, concentrated selection of waterfalls that you're bound to find something that you love. And it's within not even a half a day's drive of day drinking at a winery.

I think that's really the best of all worlds.

Sam Starns
Links to Places Mentioned in this Episode
Where to Stay in The North Umpqua Area: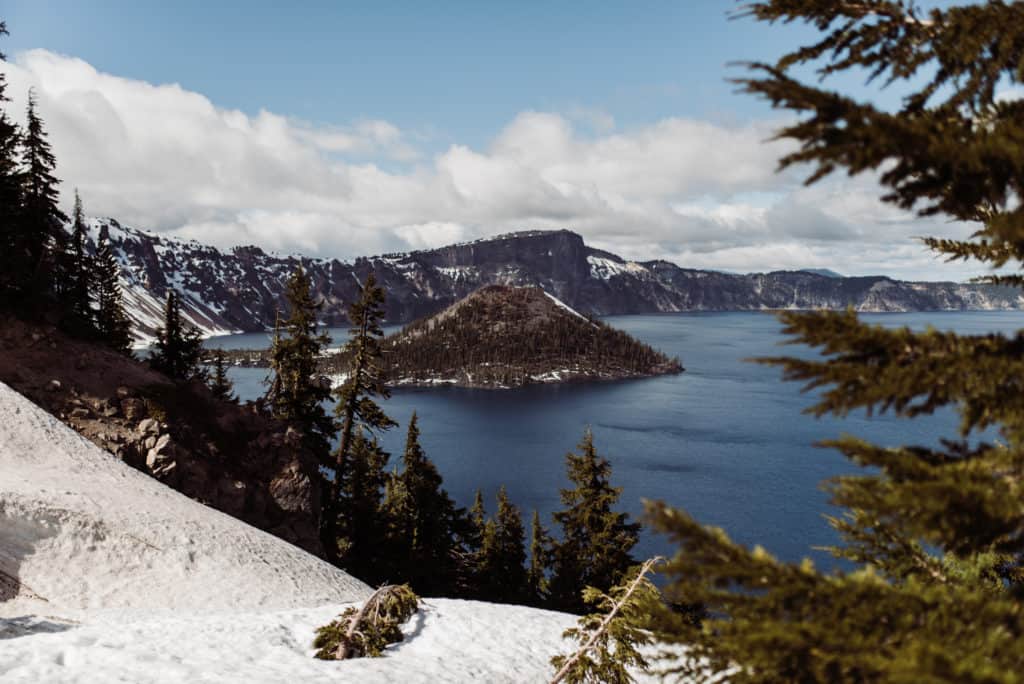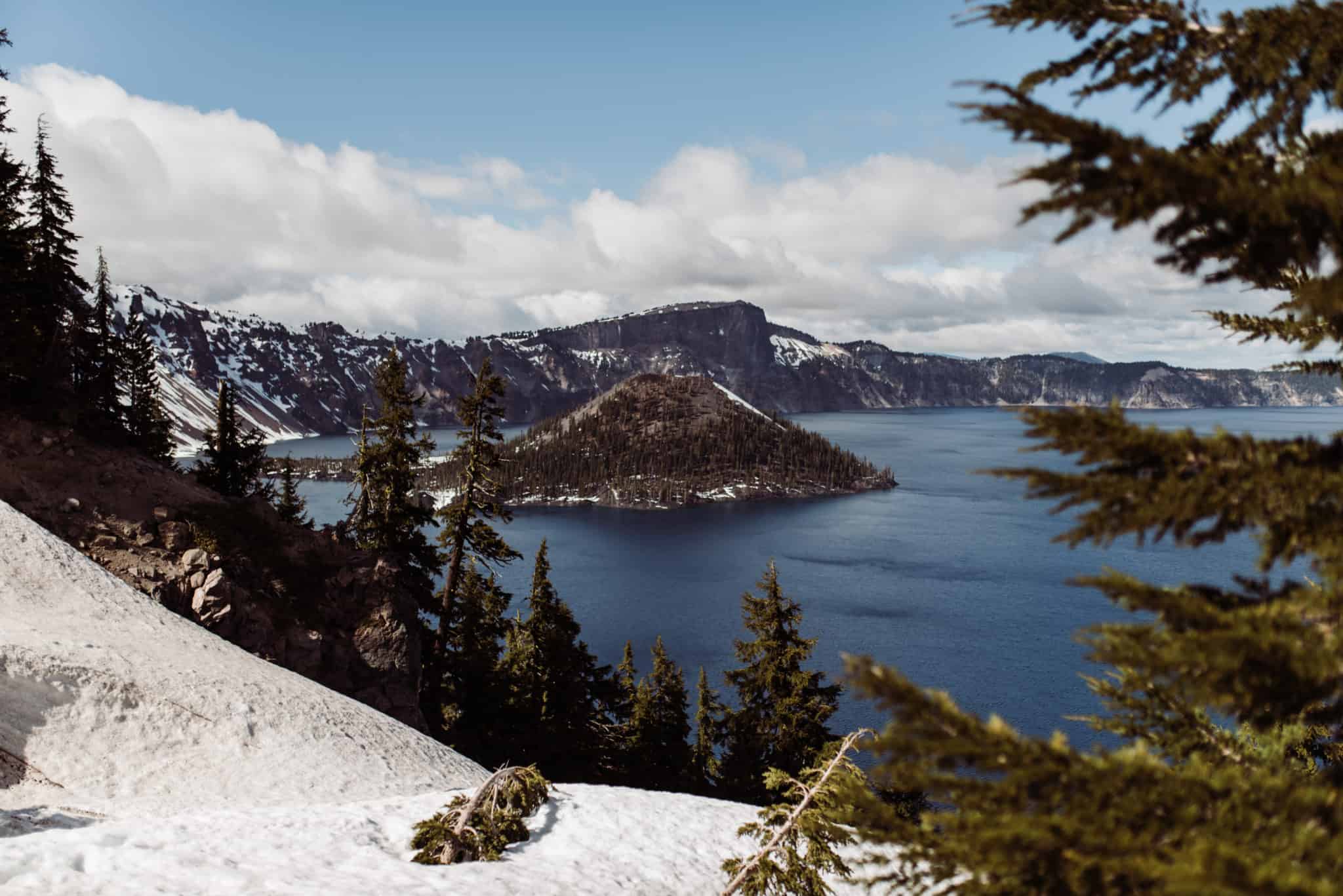 North Umpqua, OR Area Outdoor Activities Mentioned in the Episode:
Phantom Ship Island
Lake of the Woods Falls
Yakso Falls
Hemlock Falls
Clover Falls
Shadow Falls
Cavitt Creek Covered Bridge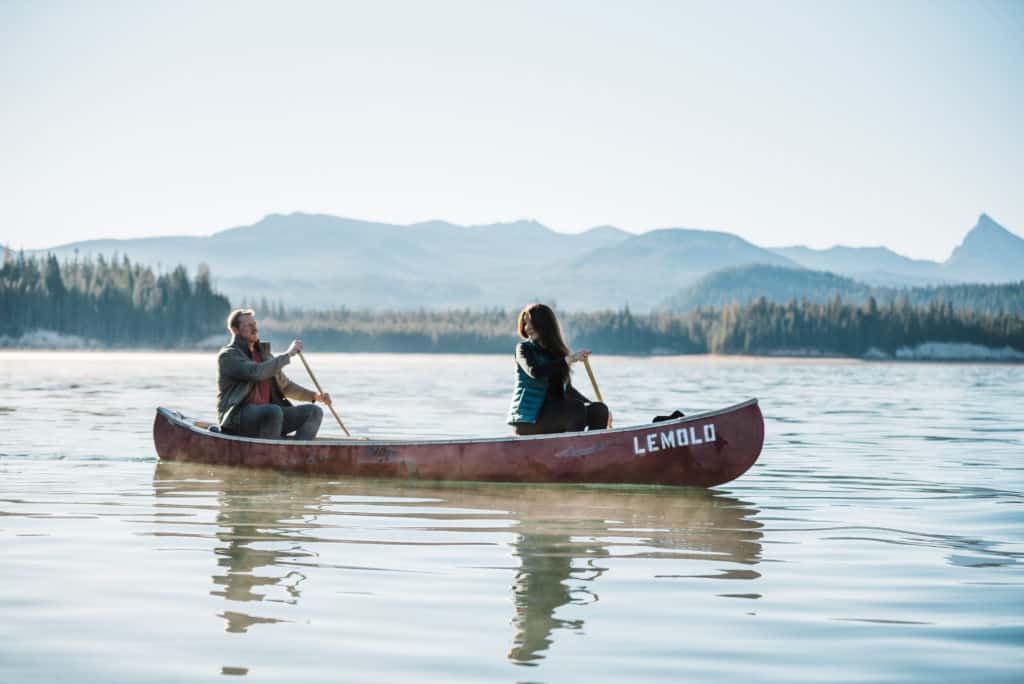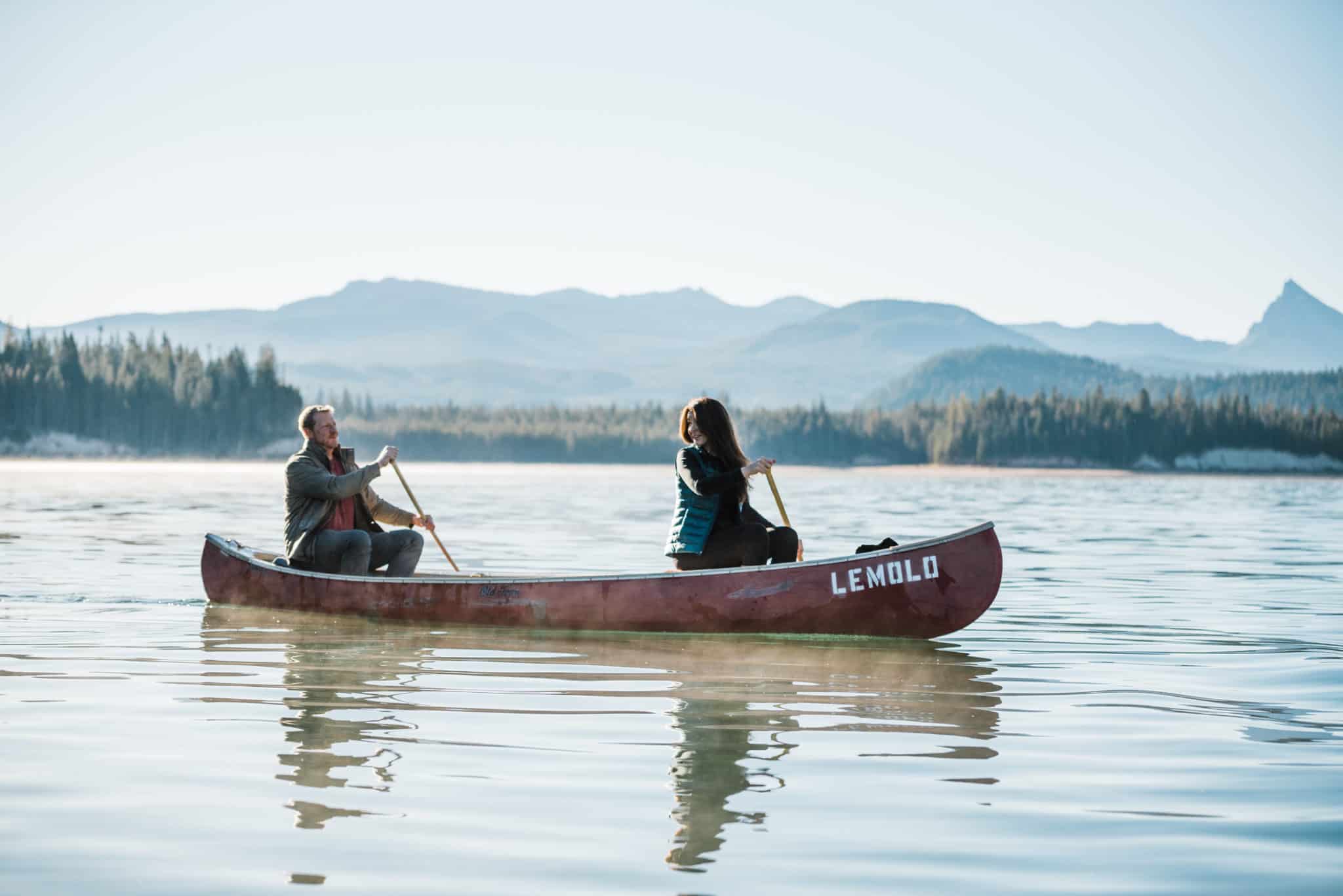 North Umpqua, OR Area Restaurants, Breweries, Wineries & Meaderies Mentioned in this Episode: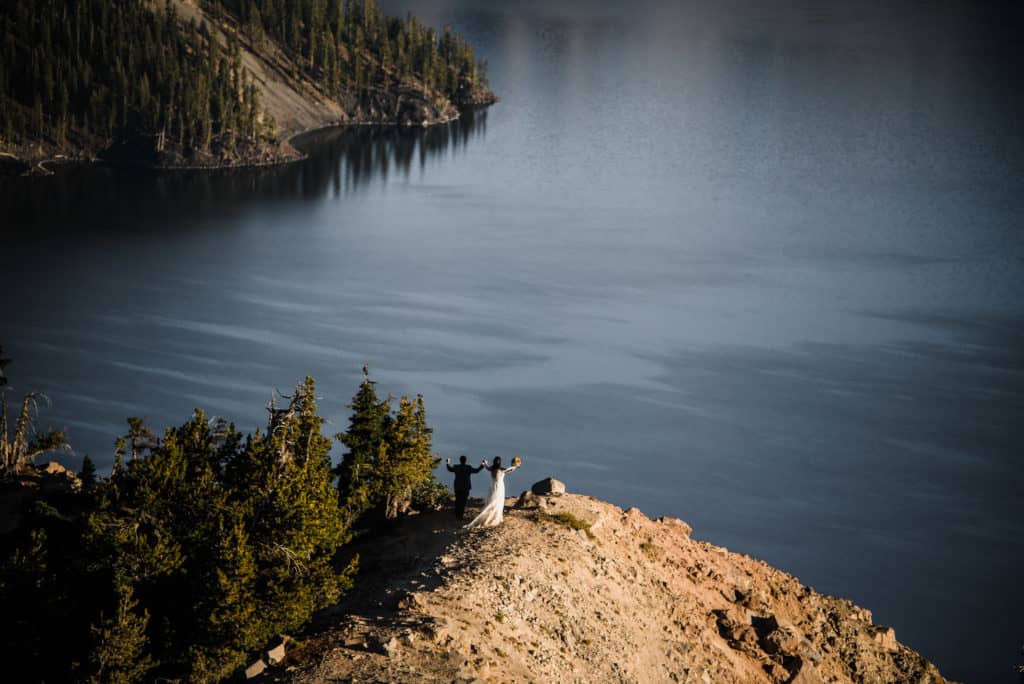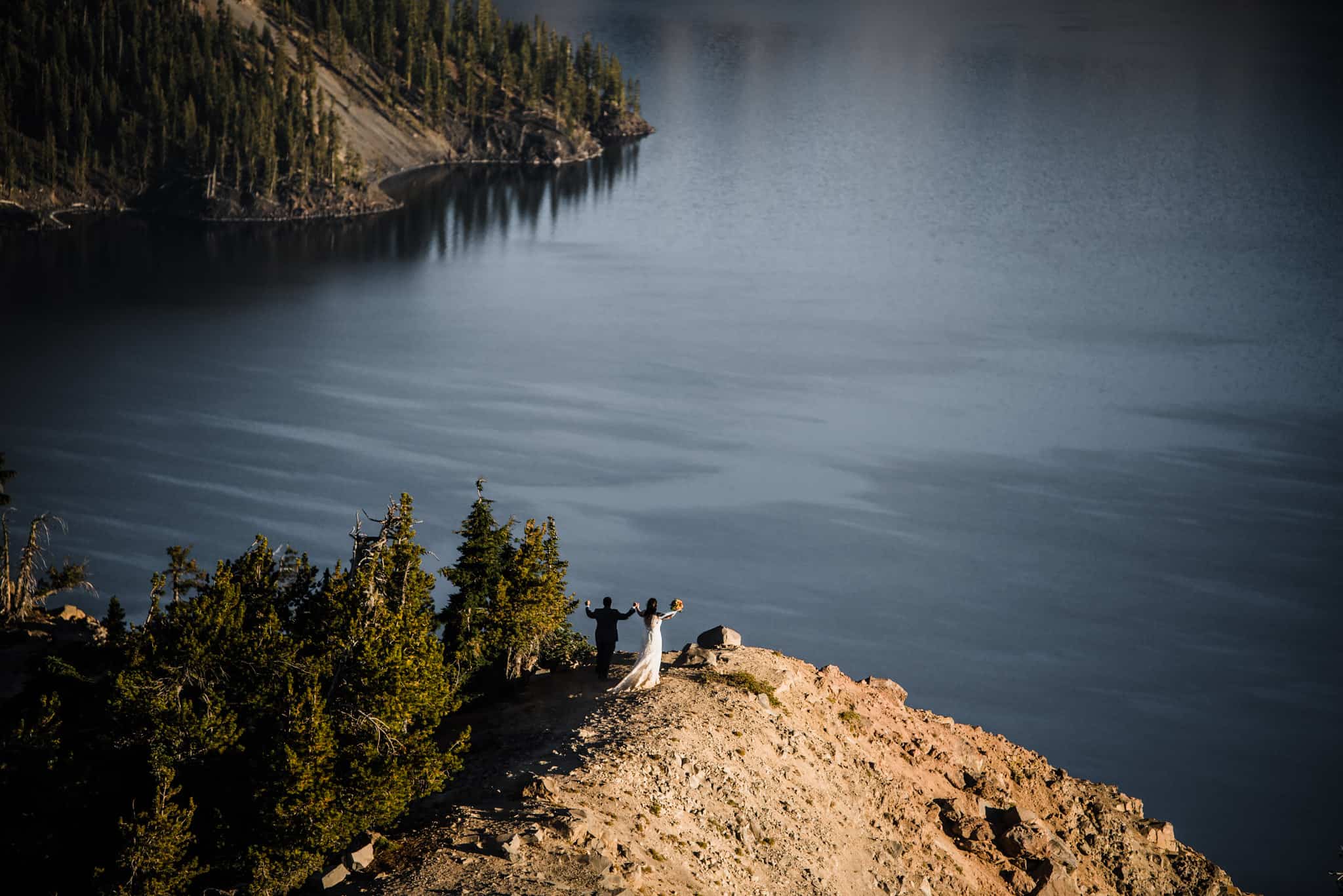 Thanks for Listening!
We love our listeners! If you enjoyed this episode, please leave me a comment below and let me know about your favorite part!
If you've been enjoying the show, please also consider leaving me a review in Apple Podcasts. It's super easy; click here and go to "ratings and reviews." I read and appreciate every single one! Each review helps new listeners find the podcast. Thank you!!
Follow Cinders Travels on Facebook or Instagram for Locals Know Best updates.