Latest posts by Cindy Scott
(see all)
(Last Updated On: December 21, 2020)
Welcome to the newest corner of the site which will be providing y'all a look inside our Fifth Wheel! All of the posts in this section will be about the renovations, swap-outs and fun gadgets we use in our daily lives that have helped make RV life work for us.
When we bought our Austin house, back in 2016, I was a bit fearful of changing ANYTHING inside of it. In my mind, I knew exactly what the house's value was in that moment, and anything I would possibly be doing to it from then on out would be altering that value, for the better or, the worse. We thought it was perfect the way it was, and we tried our best to keep it exactly how it was.
But purchasing an RV is different. You know it's only going to depreciate as you keep rolling down the road. So we figured, why not make it specifically into the place we want to live?! We've been working on that since we've moved in! I'll be adding updates regularly. Here's the first post: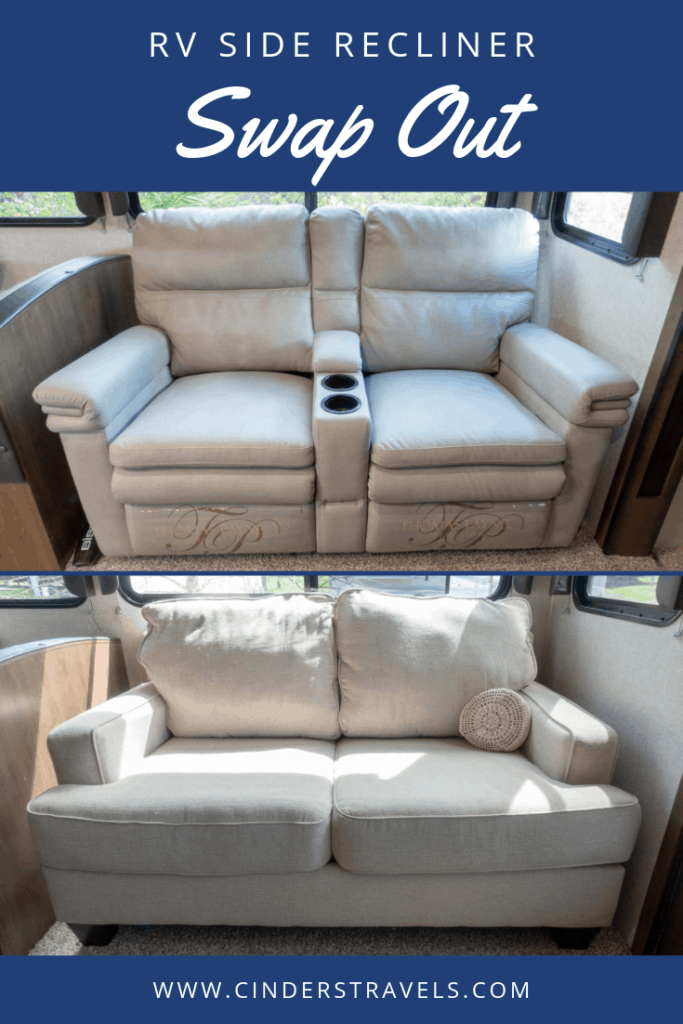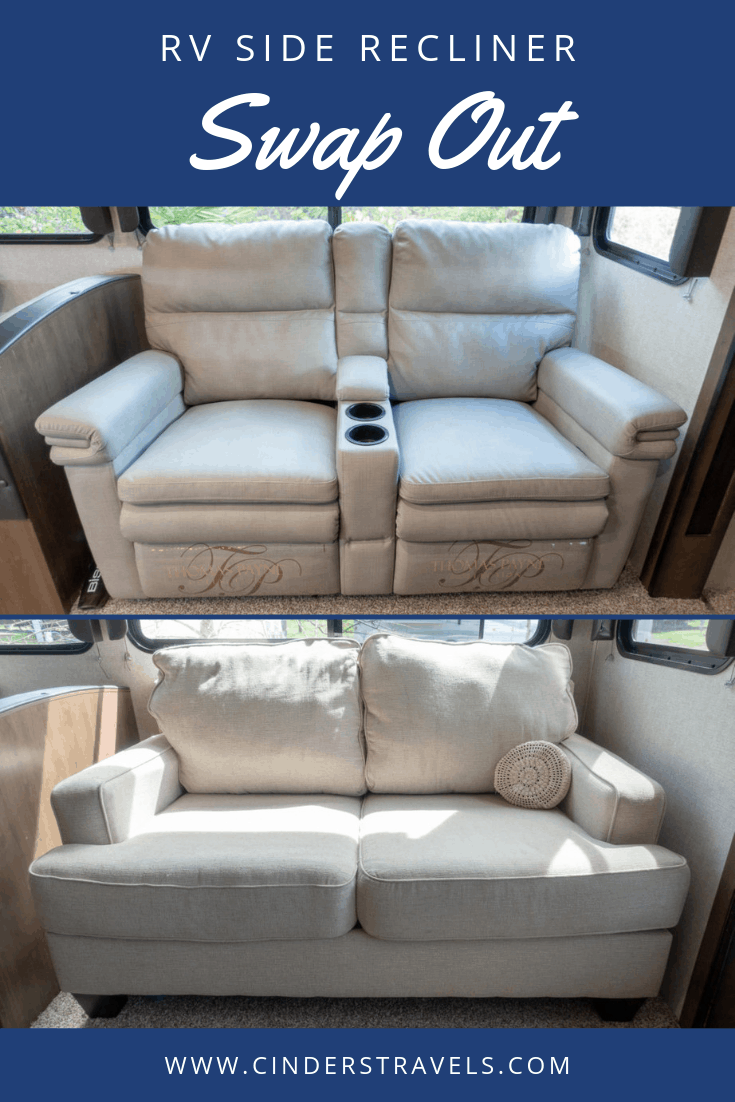 ---
Original Recliner
Below is the Recliner setup that came in our fifth wheel. At first, we loved it. I mean, what's not to love?!
Individual Cupholders
Center Remote Storage
Private Seating that also Reclines
It seemed pretty great! So we decided we would keep the recliners and remove the back couch to build a desk! (I will show the completed desk build in a later post.)
UPDATE on 4/1/19: Our desk build is now on the blog!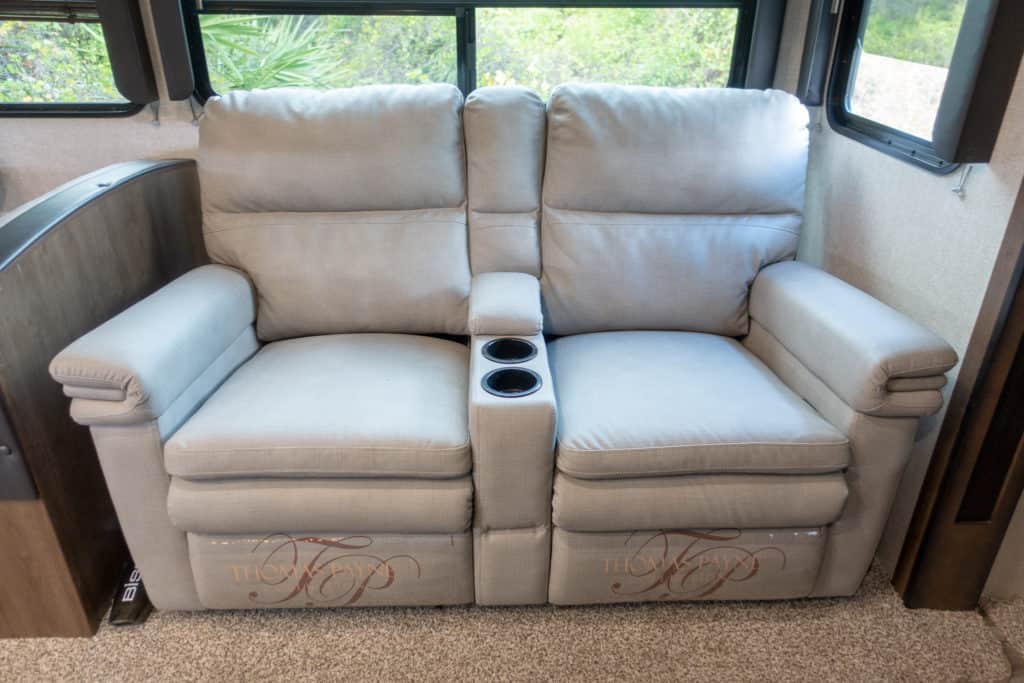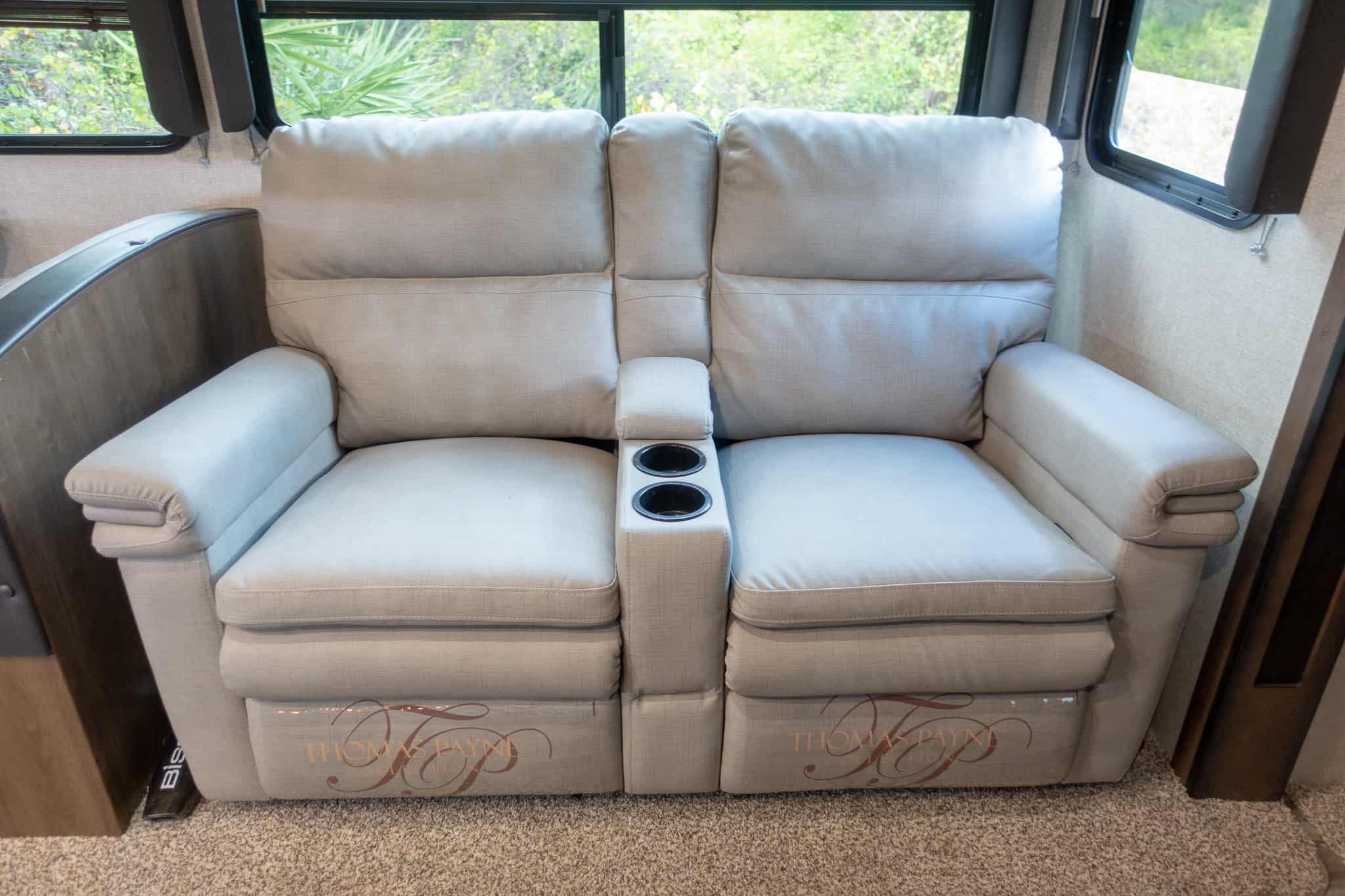 But over time the recliners started feeling not quite as amazing as they seemed. I could never keep my seat in one position. I was in a constant struggle with the chair's reclining mechanism, which eventually led to me waking up with a lot of lower back pain every morning.

Also, it seemed that every time one of the cats merely jumped up to join us, chunks of the recliner were flaking away.
So while Barrett loved the setup, it just wasn't working for me. We decided that having a comfortable place for us both to sit and relax at the end of a day was pretty important. So we went couch shopping!
New Non- RV Sofa / Couch
Our only requirements for our new couch were that it be light in color (either beige or gray) and less than 67″ long, so that it could fit in the same spot. After going to at least 5 furniture stores in the Bradenton, Florida area, we landed on this beauty from Ashley Furniture: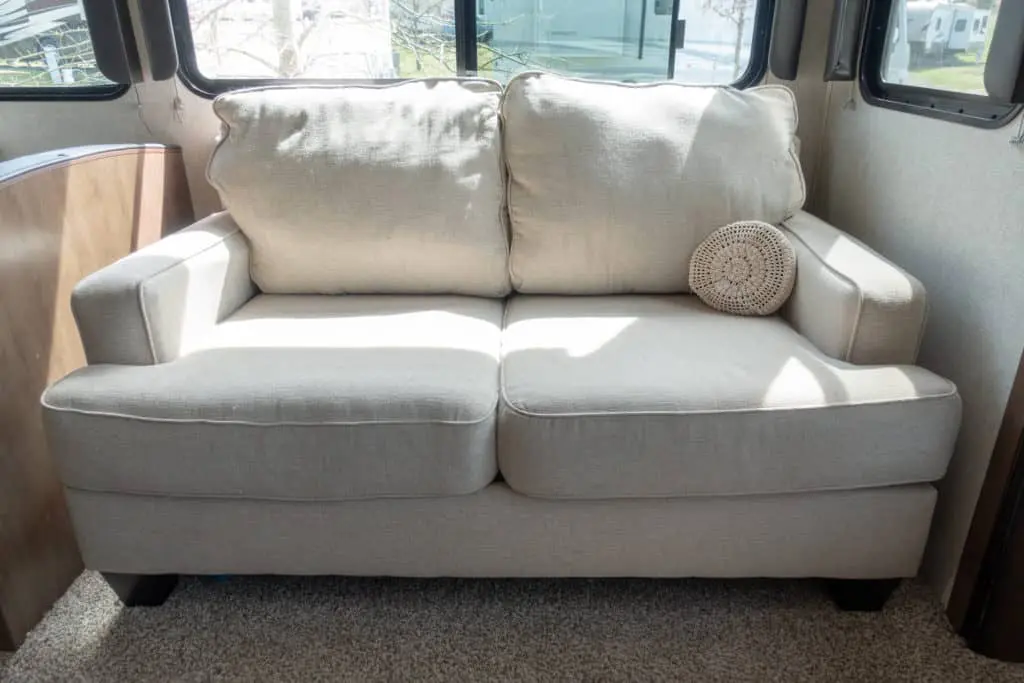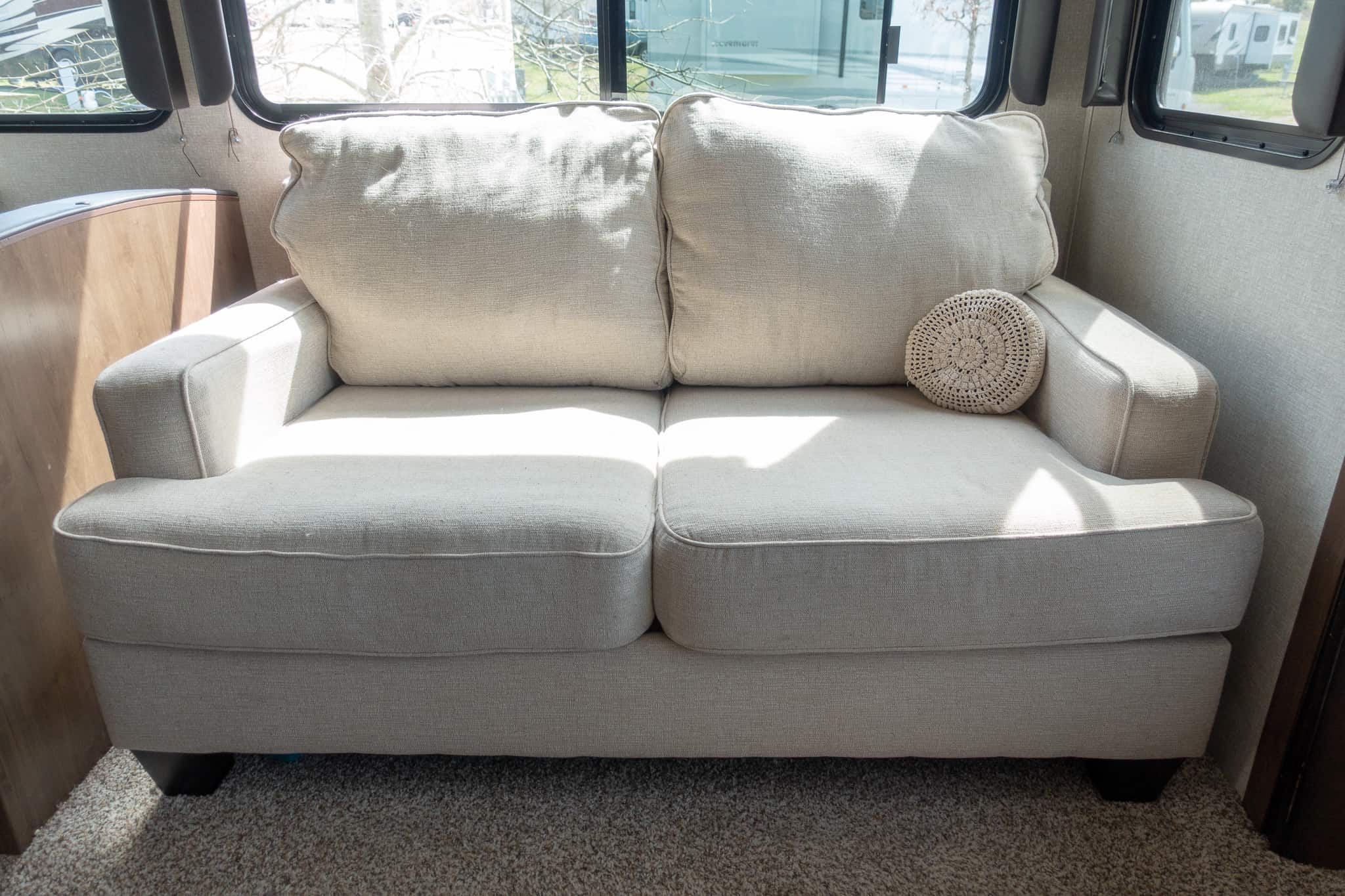 What's really awesome about this normal sofa, turned RV sofa, is:
Now we can cuddle 🙂
Now one of us can lay down
Neither of us is waking up to back pain problems
It's relatively impervious to cat terror
And, bonus, we now have added storage beneath!
I know this is a small change and a short post, but it was a substantial shift that was monumental in upping our quality of life. I'll be revealing much more of our RV home soon, so keep on the lookout!