(Last Updated On: June 16, 2023)


Introduction to the Episode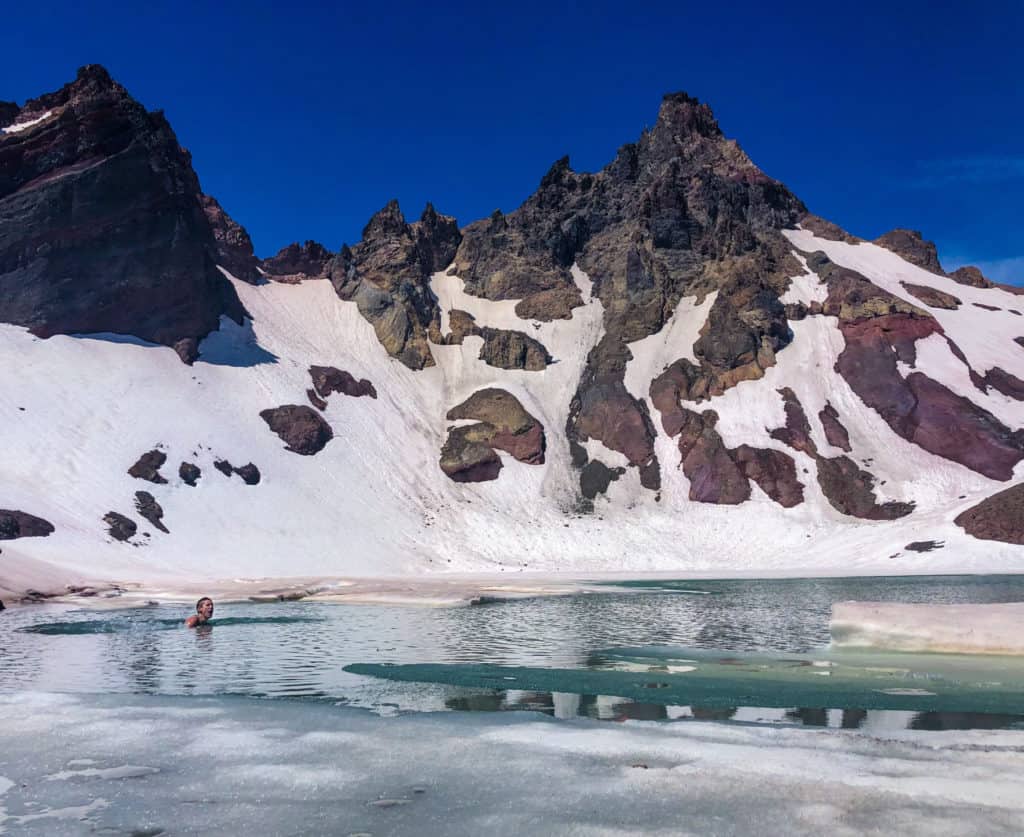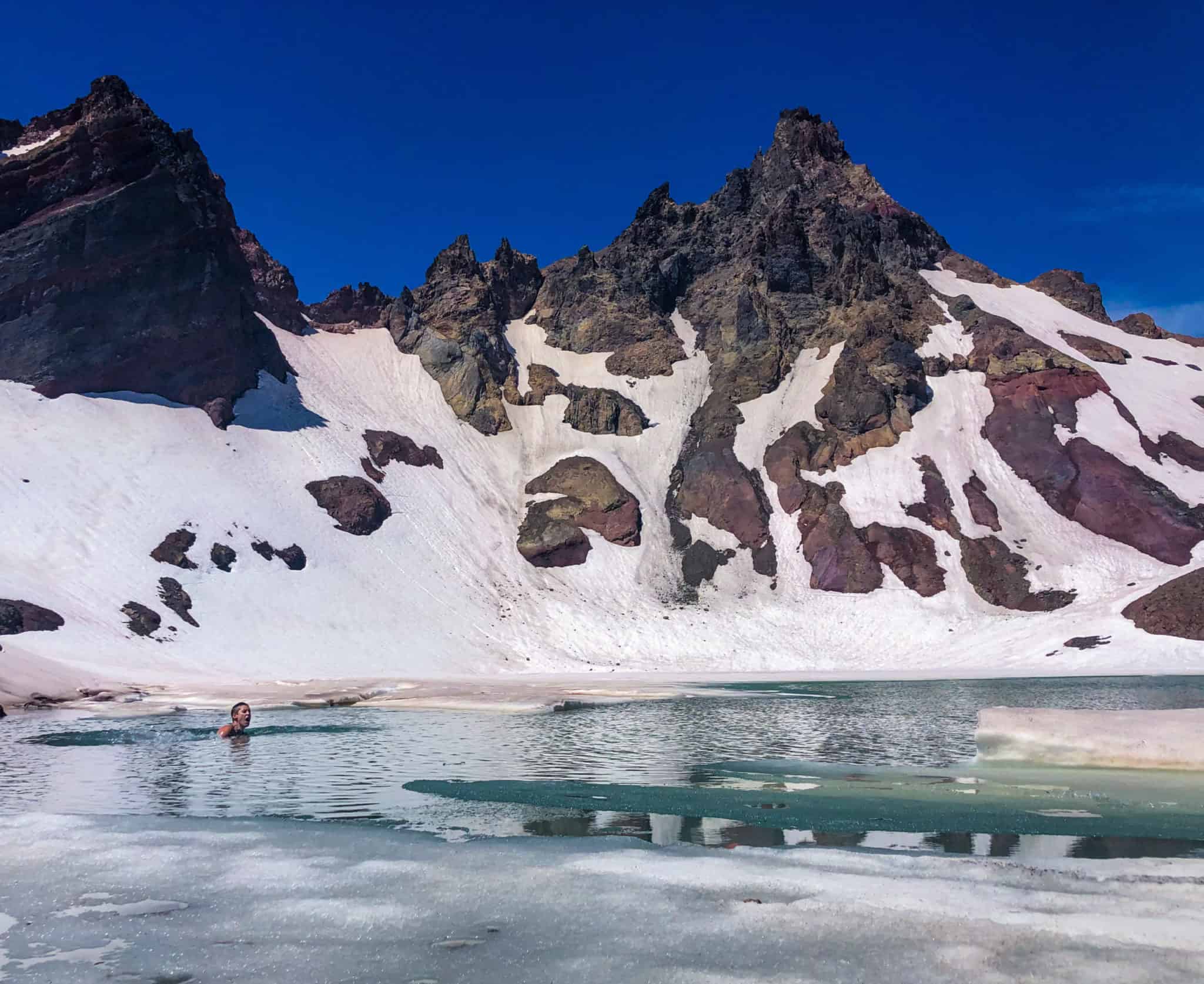 Welcome to the inaugural episode of Locals Know Best! I'm your host, Cindy. I'm a full-time RVer and lover of all things travel-related. Years of adventuring on the road have taught me one fundamental lesson; locals ALWAYS know best! Every episode of this podcast will dive into one local's perfect day of outdoor adventure in their town!
Today we'll be visiting Bend, OR through the eyes of Swiss Williamson.
Join Swiss and me as we kick off the day with pastries (your choice of vegan/gluten-free or full-on butter fest), hiking and biking, and learn why you should always have a towel on hand in the Oregon wilderness!
Click here to listen to this episode of Locals Know Best!
About Swiss Williamson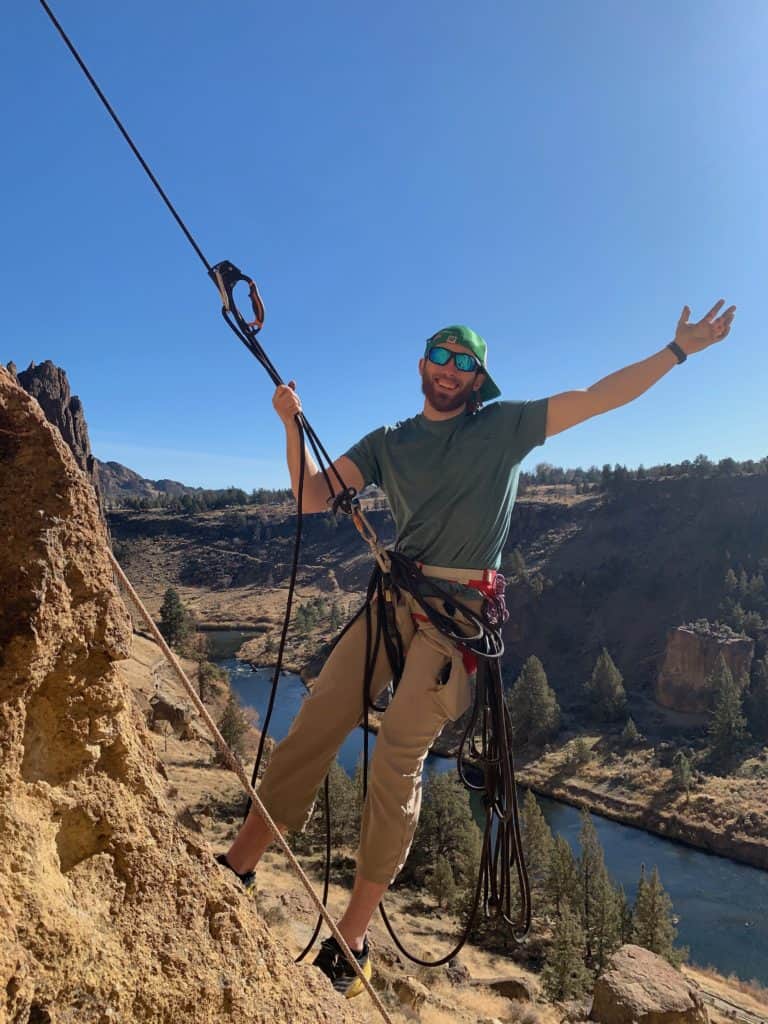 Swiss's Website: Swiss Williamson
Swiss has spent a great deal of time traveling, including spending a year solo Touring South America. Other titles he's laid claim to include being a Sponsored Rock Climber, Wildlife Conservation Volunteer, Acrobat, and Van Lifer!
Currently Swiss is helping other people buy businesses and live their dream lives.
What We Cover in This Episode
The best time of year to visit Bend, OR, coveted by locals.
Learn about quirky spots, including an old school that's been turned into a fantastic hotel and a small hidden indie movie theatre.
The best hiking, biking & swimming excursions found around Bend.
Bend's skinny dip friendliness!
The number one mountain biking trail in North America.
All of the different Oregon micro-climates and topography.
What you should know about shared biking & hiking trail etiquette.
And one Bend adventure that's worth skipping.
Quotables
There's a lot of beautiful places in the world. What made Bend so special is the intentionality that people have with their relationship with the environment surrounding Bend.
The other thing about Bend is that, it's very skinny dip friendly!
That's also the great thing about Bend is that everyone's out on the trails, and everyone respects each other. … There's a lot of athletes in Bend, so do not feel ashamed if you come on the trails and … you get passed by a couple of Olympic runners. I'll even get passed on the road sometimes by the road skiers.
Bend, Oregon Map
Links to Places Mentioned in this Episode
Bend, Oregon Hotels Mentioned:
Bend, Oregon Restaurants Mentioned:
Bend, Oregon Bars Mentioned:
Bend, Oregon Things to Do Mentioned:
Thanks for Listening!
We love our listeners! If you enjoyed this episode, please leave me a comment below and let me know about your favorite part!
If you've been enjoying the show, please also consider leaving me a review in Apple Podcasts. It's super easy; click here and go to "ratings and reviews." I read and appreciate every single one! Each review helps new listeners find the podcast. Thank you!!
Follow Cinders Travels on Facebook or Instagram for Locals Know Best updates.
---
Pin it for later: