(Last Updated On: September 18, 2023)


Hi there! I'm Cindy, and I've been a full-time RVer with my husband Barrett and our two furry cat friends for almost two years.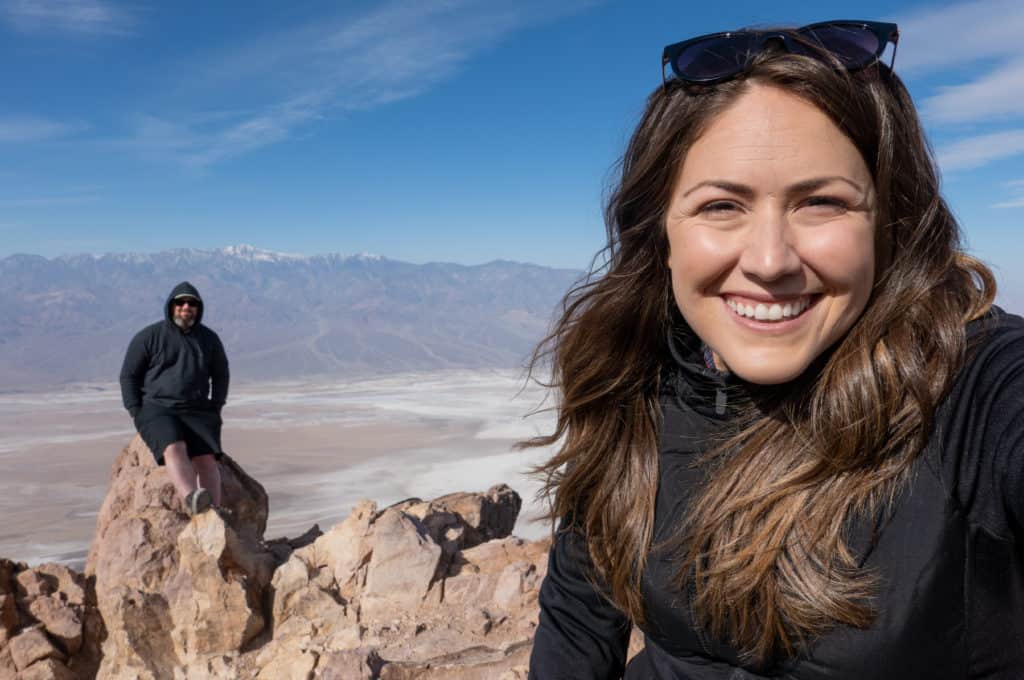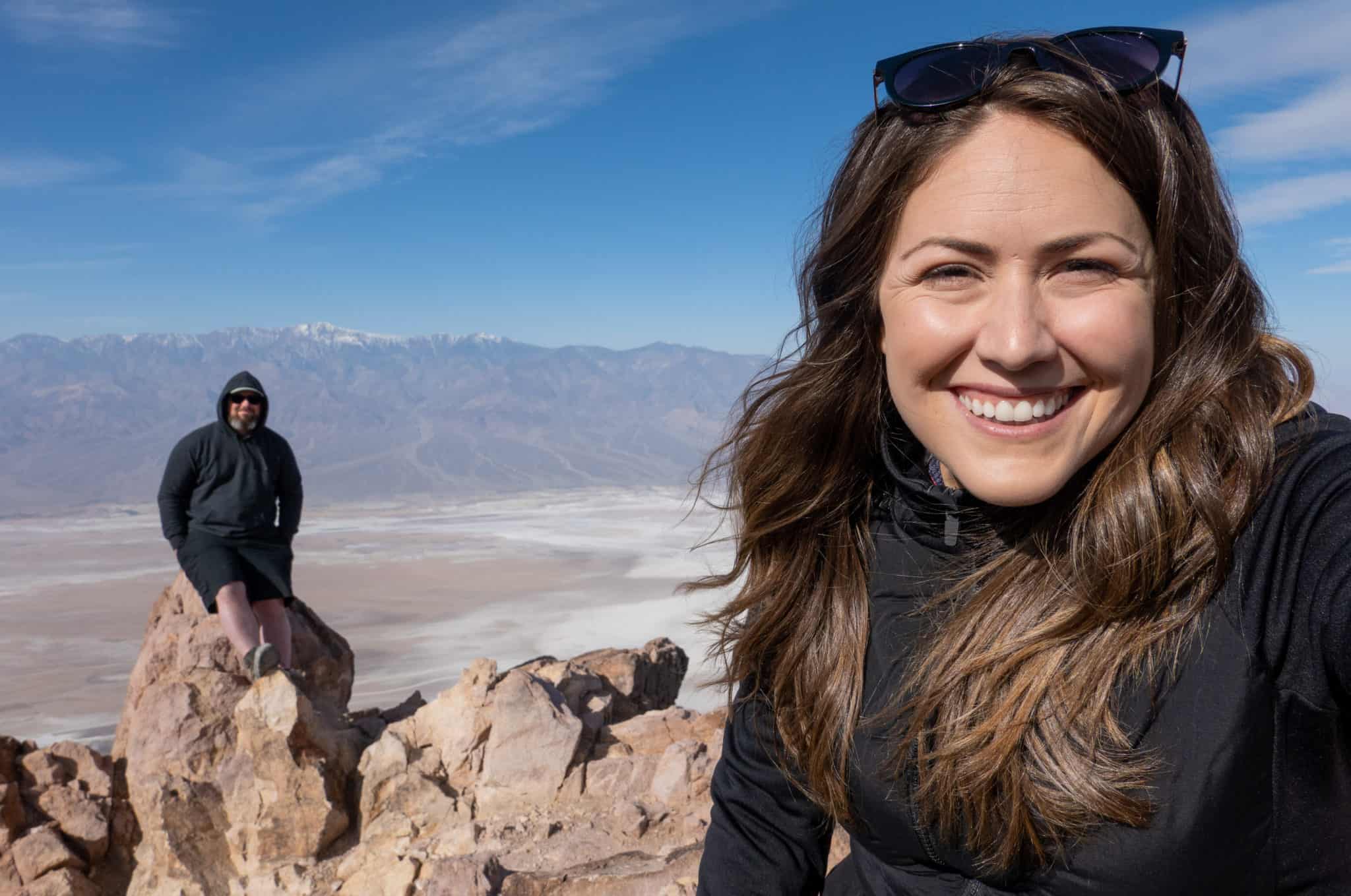 So far, my life path has involved growing up in and attending college in Michigan, then moving from big city to big city, including New York, Los Angeles, and Austin, chasing media positions for the better part of my twenties.
After a while, though, my husband and I started noticing the asphalt jungles weren't cutting it anymore. We were getting way more excited about our trips out of town to smaller, more scenic spots. That realization ultimately led us to where we are now, two years into RV life!
However, in February 2020, we found ourselves in a situation that eventually befalls every full-time RVer at some point in their journey. Our truck had a mechanical breakdown, which caused all of our future travel plans to come to a screeching halt.
During that time, Escape Campervan reached out to ask if we wanted to give van life a try for a long weekend. We are not ones to generally say no to a new opportunity, and we had been chomping at the bit to explore nearby Death Valley National Park. So we took it as fate. Why not!?
We picked up our lovingly named "Criss Cross" Maverick rental van, packed it up with everything we thought we'd need for a long weekend, got the cats a sitter, and took off to give van life a try for three fabulous days!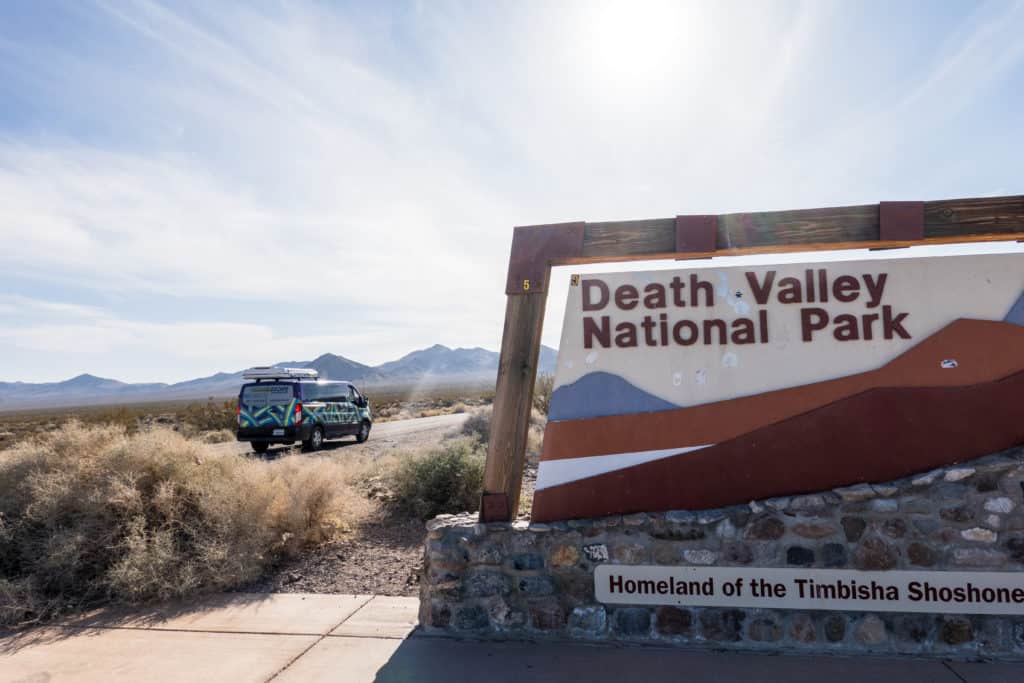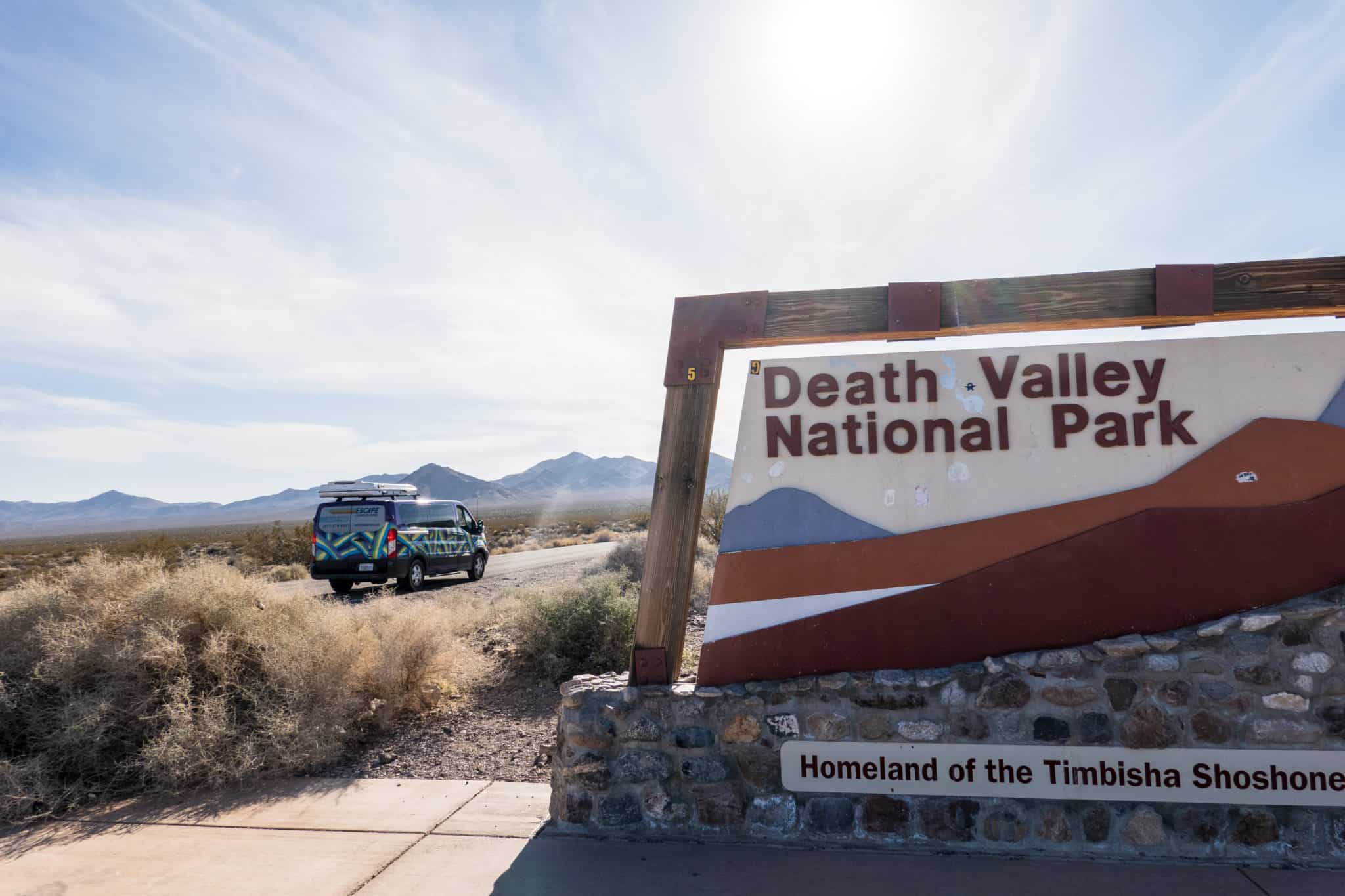 Now that we've completed that trip and tried out both lifestyles, for all of you considering jumping into a rental recreational vehicle, I'd like to break down the difference between two of your travel lifestyle choices, RV life vs. van life!
Both are great options! On the surface, to anyone living the brick-and-mortar life, RV life and van life probably look very similar. Both have you living, sleeping, and cooking out of a tiny space. Both allow you to pick up and move as you please.
However, beyond those facts, these are actually two very different ways to vacation. I intend to help you decide which would be best for you and your upcoming trip.
As a matter of fact, if we go even deeper, van life itself exists in many different forms. Besides campervans of the minimalist variety, other options include very homey reconfigurations constructed by #vanlifers to extremely fancy Class B vans that come with all of the imaginable bells and whistles.
Nevertheless, this article will explicitly compare the Maverick Escape Campervan life to our fifth-wheel RV life.
The Escape Campervans are equipped with the barebone basics of everything you need and nothing you don't, including a queen-sized bed, table, bench seating, and a kitchenette complete with a propane stove, mini-refrigerator, and sink.
The deciding factor between whether you're going to want to rent an RV or an Escape campervan comes down to a few simple facts about what you want your trip to look like.
Before solidifying a rental, you should ask yourself these four questions:
How much do I have to budget for this?
What driving experience do I want?
What kind of lifestyle do I want to enjoy on this trip?
How long is my trip going to last?
If you know your answers to those four questions, you'll be able to decide whether one of these campervans or an RV is the best fit for you! Let's dive into each of them.
Van Life or RV Life Question #1:
"How much do I have to budget for this trip?"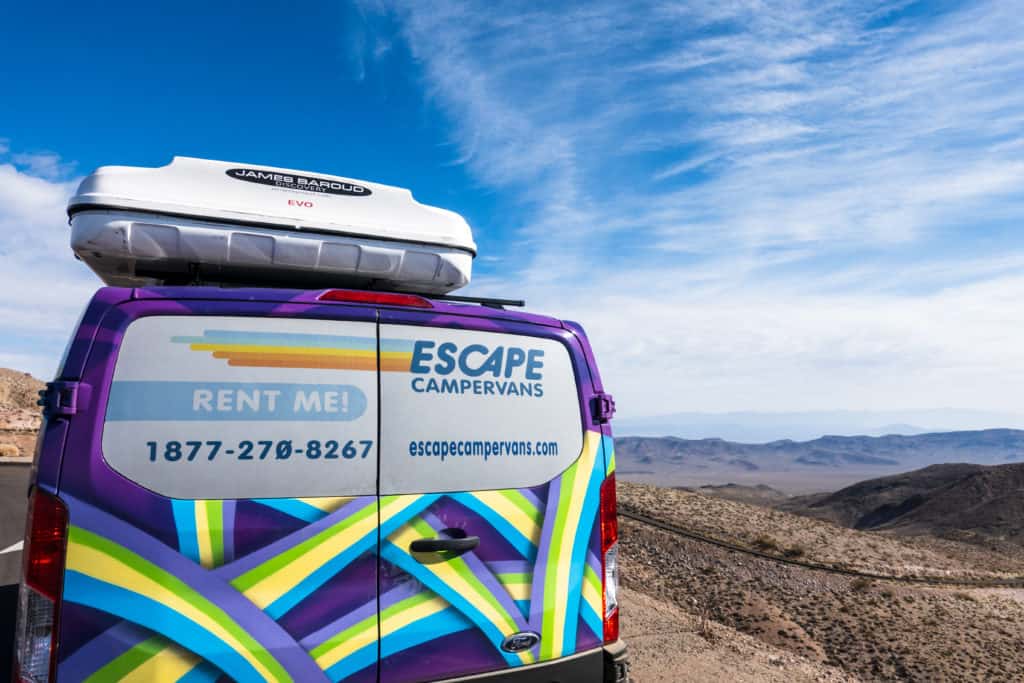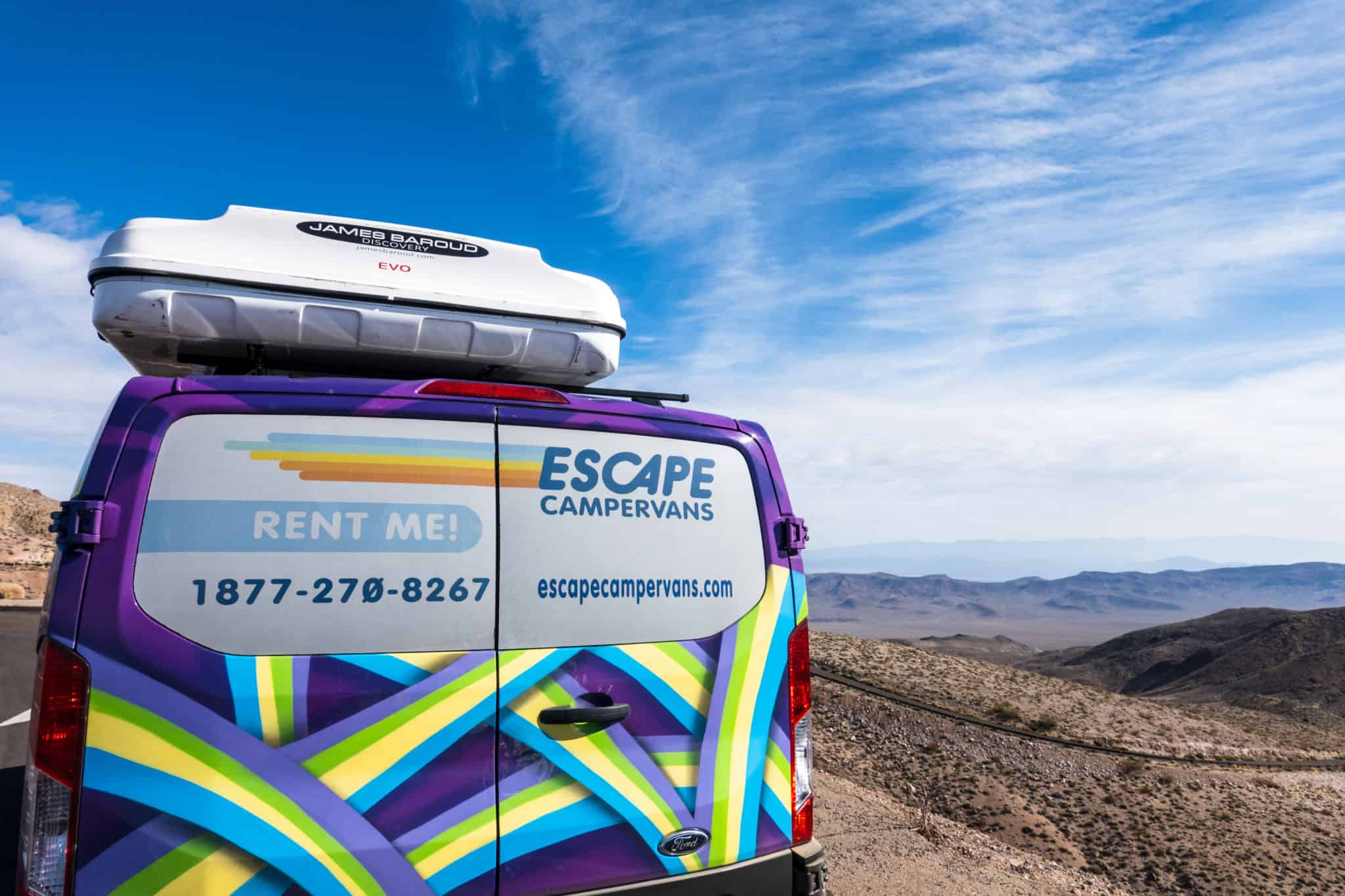 Van Life
If you're operating on a tight budget, it's going to be in your best interest to go for the van rental. The daily rental rate is going to be cheaper.
On top of that, the Maverick Escape Campervan rentals boast an average of 19 miles per gallon fuel economy. In contrast, we're lucky if we average 13 miles per gallon in our diesel truck / fifth-wheel setup.
Campground spots are also going to be cheaper. Since these particular vans have no power cord to plug in or bathroom wastewater to dump, you can opt for more affordable (or even free) parking options.
One thing to be noted on this topic, since the van cannot be plugged into a power pole, you will need to either bring along an external battery bank or an AC car power inverter to be used in conjunction with the main van battery if you want to recharge electronics such as your phones, cameras, and computers.
However, if you opt for the inverter, you'll only want to use it in spurts, and you'll need to make sure the van is on so you don't kill your ride's battery. You may notice that the van takes in extra power from a rooftop solar panel, but this is mostly for its mini-refrigerator, which doesn't hold much but gets the job done for a weekend trip.
RV Life
You're going to get more amenities in an RV, so you'll be paying more.
But an RV rental is also going to be more costly in other ways. You'll be going through gas quicker. You'll also likely want to find a spot where you can plug in your rig so that you can make use of all of those extra conveniences. So it's worth noting that the campsites you'll be seeking out, with electricity and sewer connections, will be more expensive.
Here are some additional resources to check out once you're ready to start locking down camping spots for your van or RV:

• How to Find an RV Park Near National and State Parks During Peak Season
• How to Pick the Best RV Park to Stay at During Your Trip – Part One
• How to Pick the Best RV Park to Stay at During Your Trip – Part Two
• 14 of the Best RV Parks in North America According to 9 Lady RVers
Van Life or RV Life Question #2:
"What driving experience do I want?"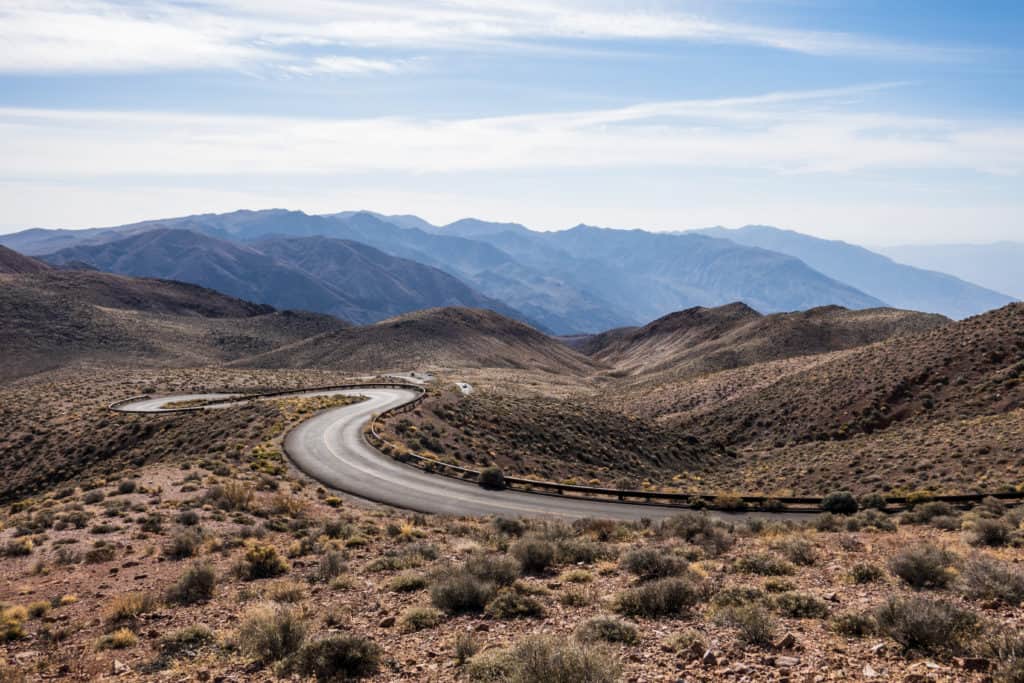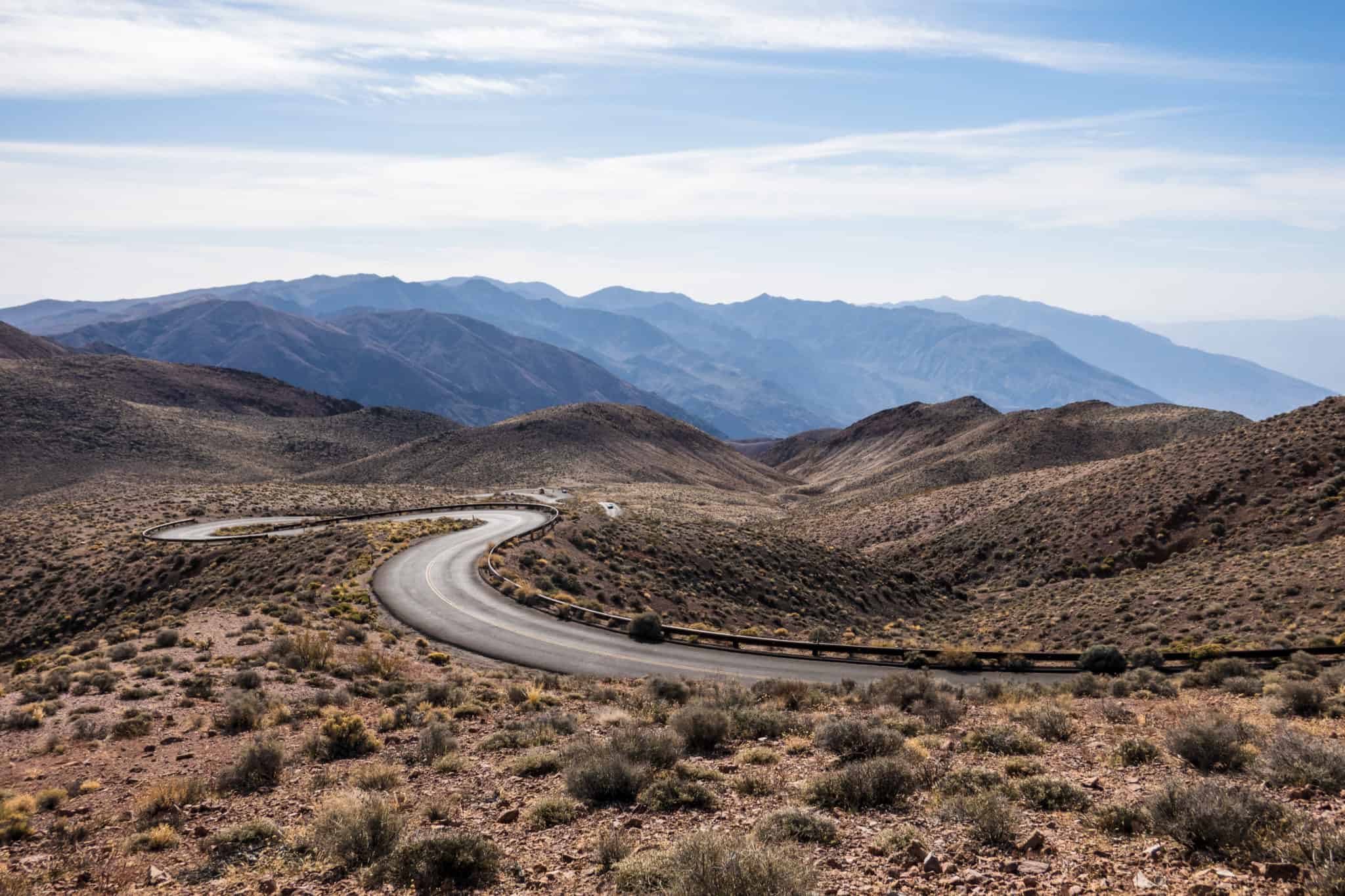 Van Life
If you want a familiar and easy driving experience, you're going to want a van rental. We both loved driving Criss Cross! That beautiful van fit in any parking spot we desired, and that's not something to just write off. You'll get much more of a road trip adventure out of a vehicle this size.
In contrast, the enormity of our RV makes us seldom feel the urge to stop and explore places along the way. So we end up missing out on a lot of the fun road trip experiences that this great nation has to offer.
Also, if something breaks in a van, just about any auto shop can help you out with a repair.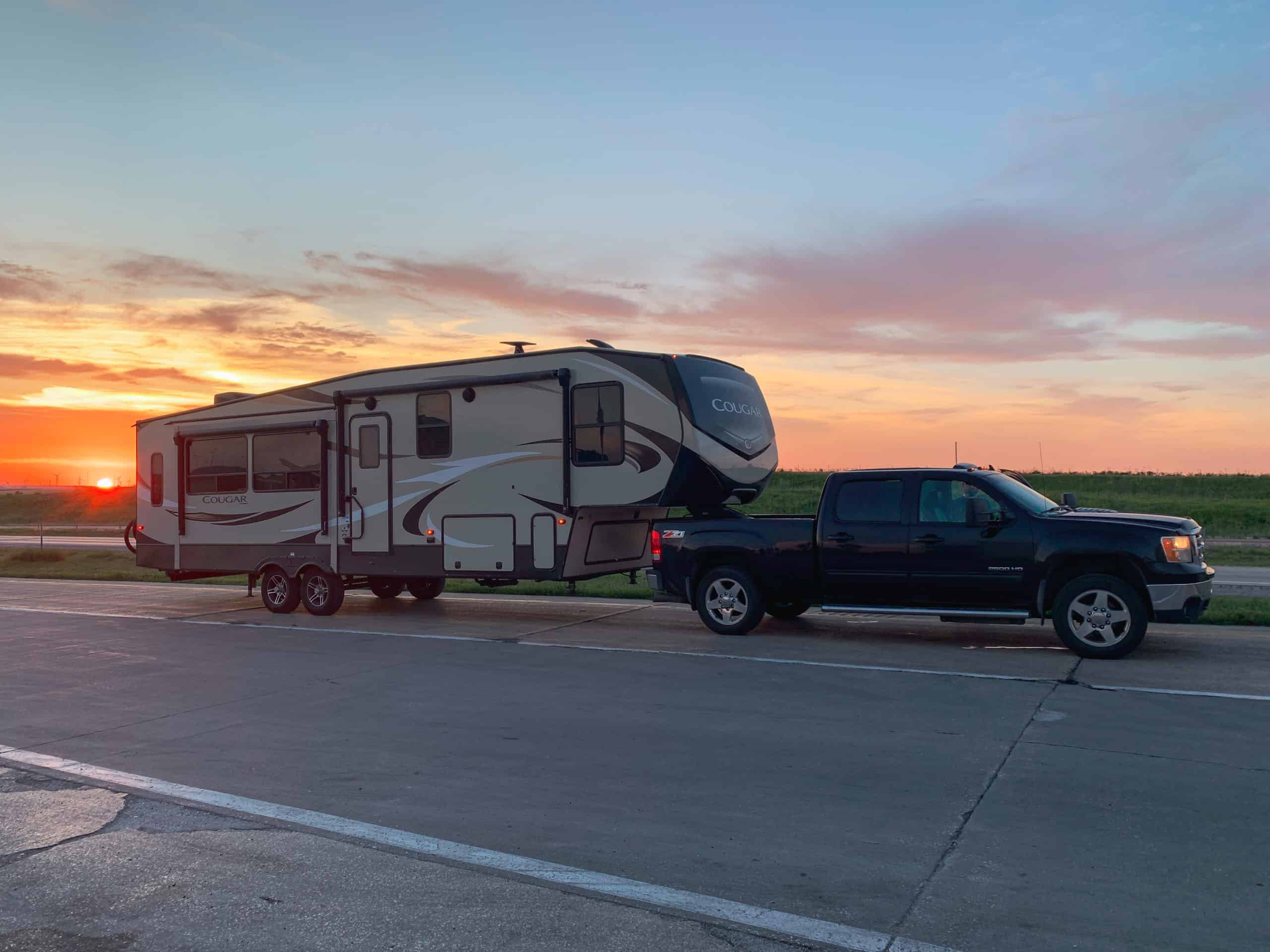 RV Life
Generally, RVs are going to be much longer than vans. It will always be trickier to navigate and park when towing or driving a larger vehicle. On top of that, as mentioned before, it will get worse gas mileage.
One thing to consider is that you will benefit from having a bathroom with you at all times on the road, which could be a big plus for many during this time of closures and social distancing.
That option, in conjunction with your kitchen, means you don't necessarily have to make any stops beyond refilling your gas tank.
Van Life or RV Life Question #3:
"What kind of lifestyle do I want to enjoy during this trip?"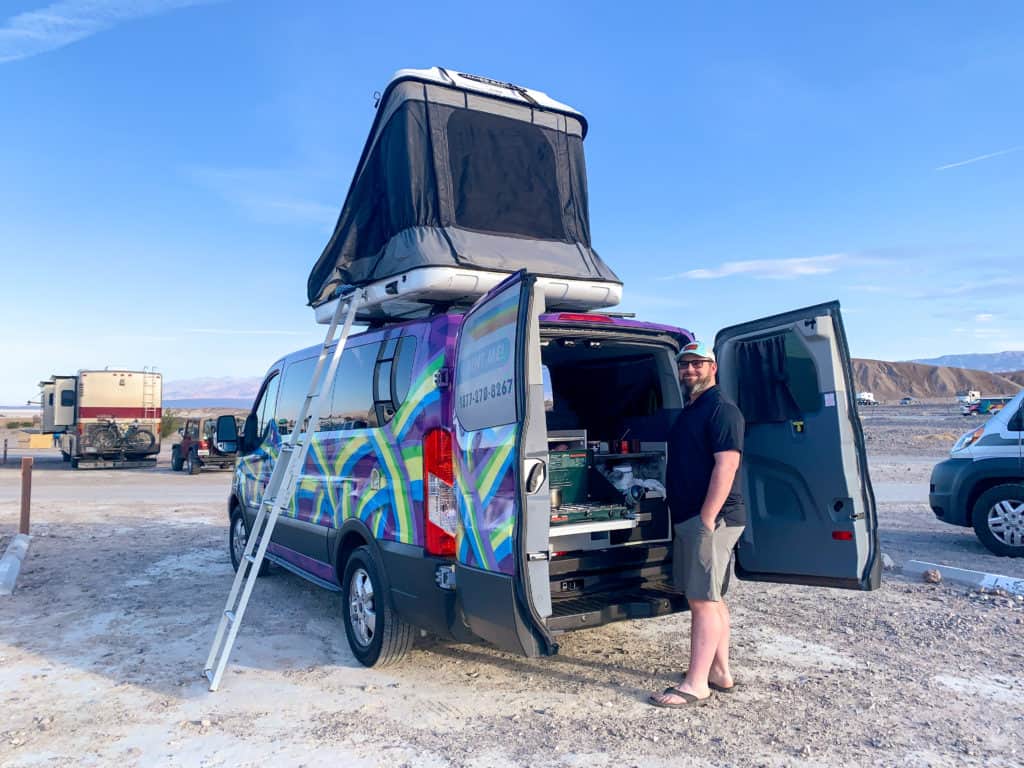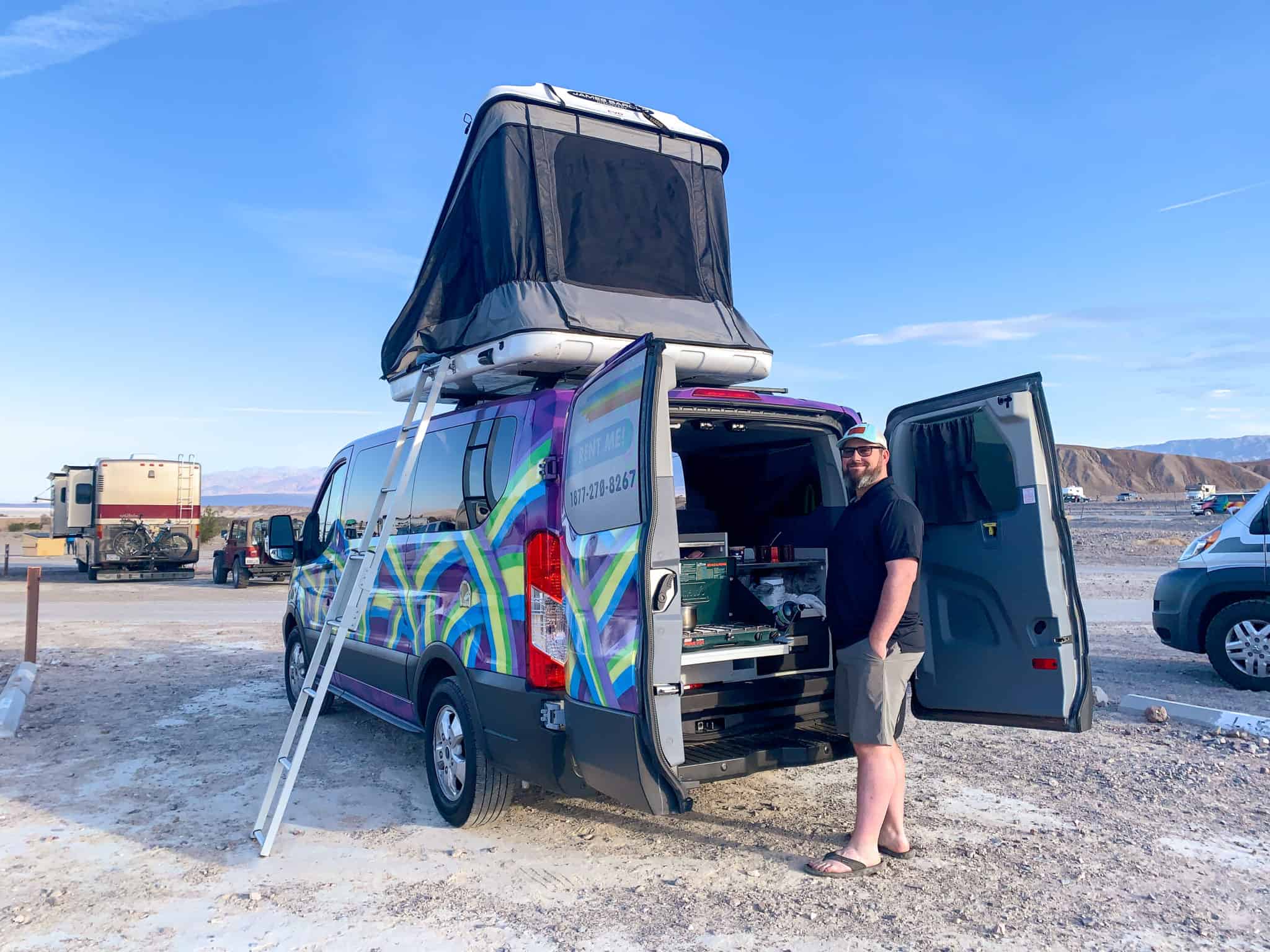 Van Life
Vans are never going to have as much room or amenities as RVs. However, it doesn't always feel that way. Criss Cross had a shocking amount of storage. We are known to slightly overpack for trips, and we didn't even use half of the van's available storage space.
These particular vans also do not come with a bathroom, so you'll be relying on campground facilities and public restrooms during your trip.
The great trade-off here, though, is it forces you to be outdoors more often!
Our three-day rental was magical. I slept in the rooftop camper; my husband had the whole inside bed to himself.
We woke up with the sun, used the kitchenette in the back of the van to brew coffee and make oatmeal every morning, then took off, spending our days exploring until sunset!
Whenever we needed more sunscreen or a snack along the way, we never had to worry about whether we forgot something back at the fifth wheel because everything was always with us.
If you're planning a summer vacation where you're trying to get your family to unplug and spend more time outdoors, I strongly suggest a van rental!
RV Life
On the flip side, my favorite aspect of our RV is that no matter whether we just had a day full of work or a day full of adventure and hiking, we end our days in a rig that feels like a home.
There is no need to convert our dining area into a bed at the end of the day. We always have an actual couch, a full bathroom, a giant refrigerator, and a Netflix-ready TV at our disposal.
I also love that Barrett and I can spread out when we're working on projects. And, if someone gets sick, they can relax in the bedroom, while the other person can still have a life in the living room.
Van Life or RV Life Question #4:
"How long is my trip?"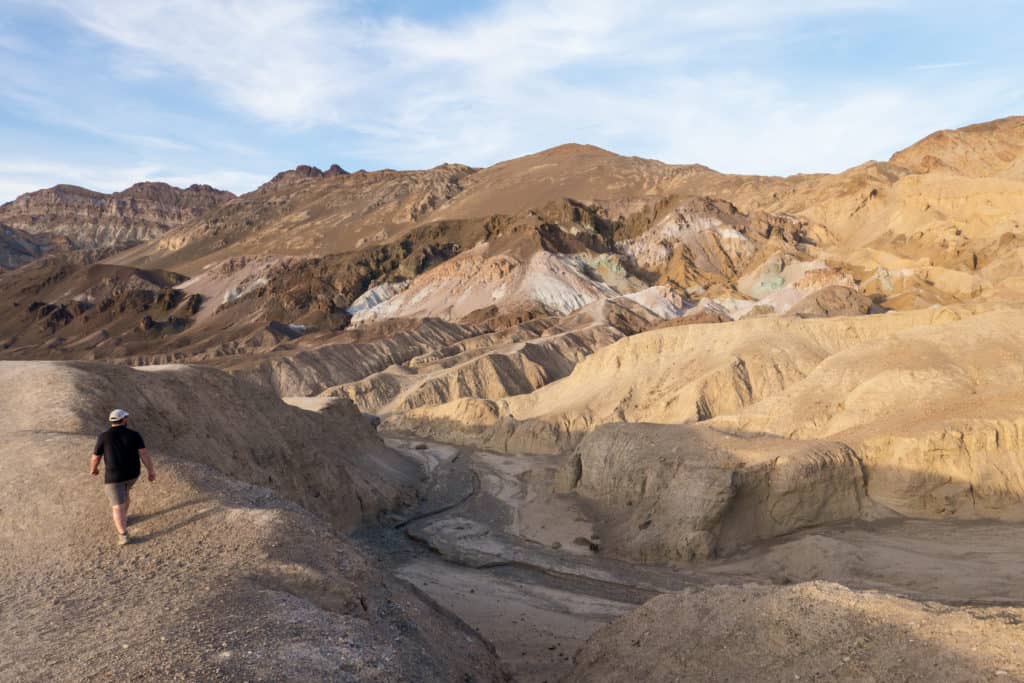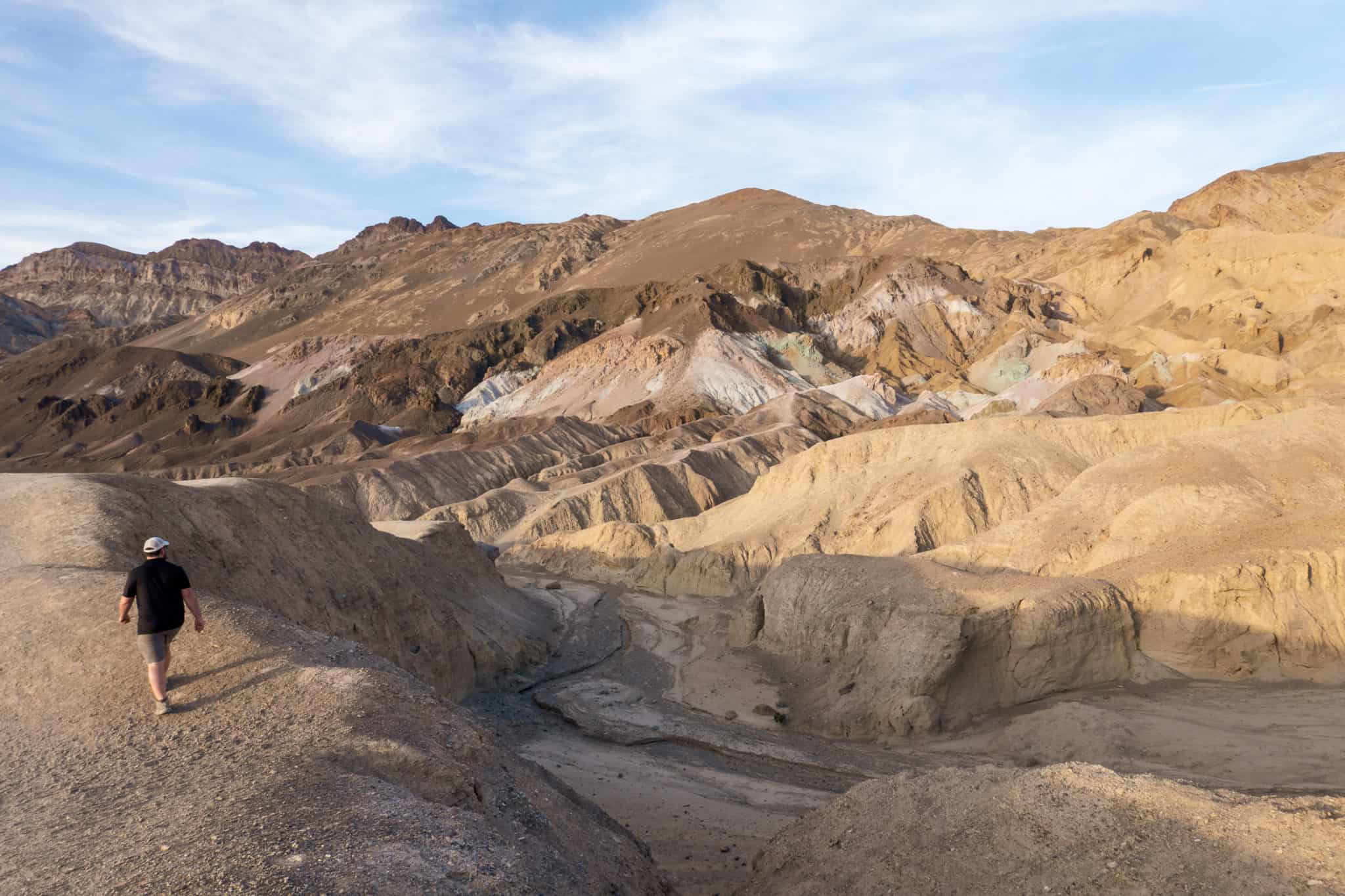 Van Life
Now, this will vary from person to person, but due to the reduced amount of amenities and power, many people won't want to be in a van rental for much longer than a week or two.
I thought three days in one was perfect and became very emotional when returning it, so I probably could have lasted a bit longer. Eventually, though, I know I would have been longing for the extra conveniences our RV provides.
That said, we had such a different experience at Death Valley in our rental van than we would have had in our fifth wheel. The van trip felt much more like an outdoor vacation!
RV Life
If you're signing up for a full-blown three-month summer vacation, an RV is probably going to be more appealing for a lot of the reasons already mentioned above.
Once you pass the couple-week threshold, many of us start to crave the return of our familiar comforts.
That said, I grew up being toted around America during the summers in a van and survived to tell the tale. Now that I'm an adult, I love that I've had those experiences. So it really is possible either way.
So, which is better?
In my opinion, they both fit the bill for different types of trips and people.
RV life is for those who want some of the comforts of home to come on the road with them. It is also great for those on a more extended trip, for trips to places with unpredictable weather, and for those who know they'll need to spend at least some time indoors, either working or relaxing.
However, for those merely looking for an affordable summer rental, a couple of weeks in a van may be all that you need! Van life is smaller, simpler, and perfect for those looking for an outdoor adventure or an unplugged vacation.
If a campervan summer sounds more appealing than hauling a giant RV all over the United States, I cannot recommend Escape Campervans enough! Their prices are just right for anyone on a budget, but the vehicle has everything you'll need, and you don't feel like you're on a budget at all.
For now, I'm going to stick to RV life. But I also know there are many out there who love full-time van life.
At the end of the day, the choice is going to be different for everyone. You just have to ask yourself what budget, driving experience, and lifestyle you're comfortable with for your particular trip.
Please feel free to email me with any RV life questions you may have!
Lastly, if you are leaning toward becoming a full-time RVer (or van lifer), here's a helpful article that explains why it's an excellent idea to consider renting an RV (or van) before buying one.