(Last Updated On: June 16, 2023)
CINDERS TRAVELS CONTAINS AFFILIATE LINKS AND IS A MEMBER OF THE AMAZON SERVICES LLC ASSOCIATES PROGRAM. IF YOU MAKE A PURCHASE USING ONE OF OUR AMAZON LINKS, WE MAY RECEIVE COMPENSATION AT NO EXTRA COST TO YOU. PLEASE READ OUR DISCLAIMER FOR MORE INFORMATION.
Introduction to the Episode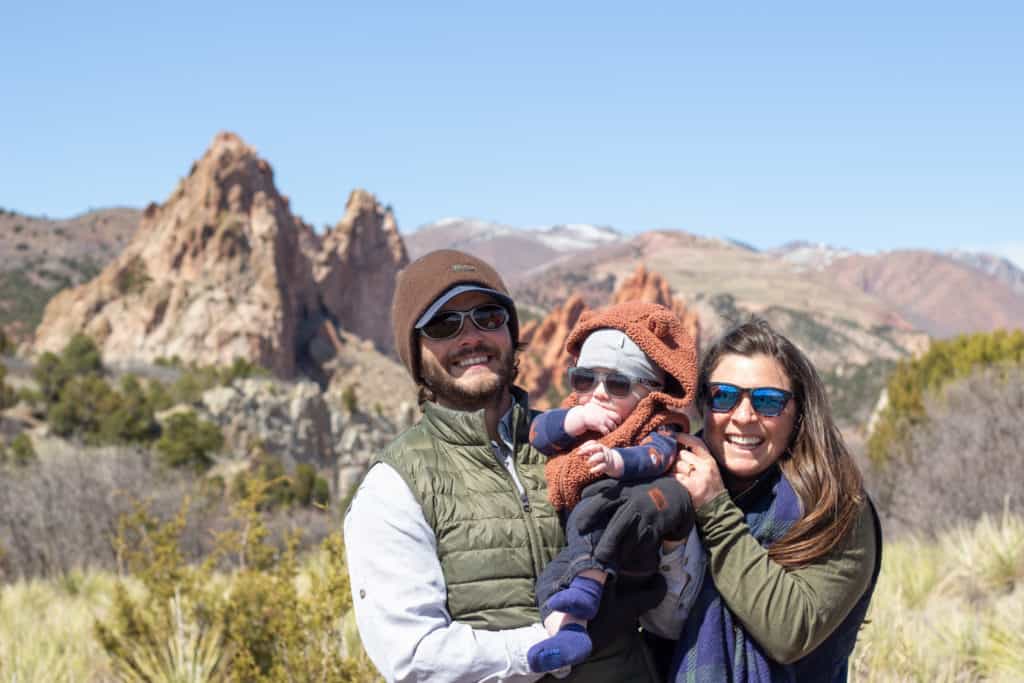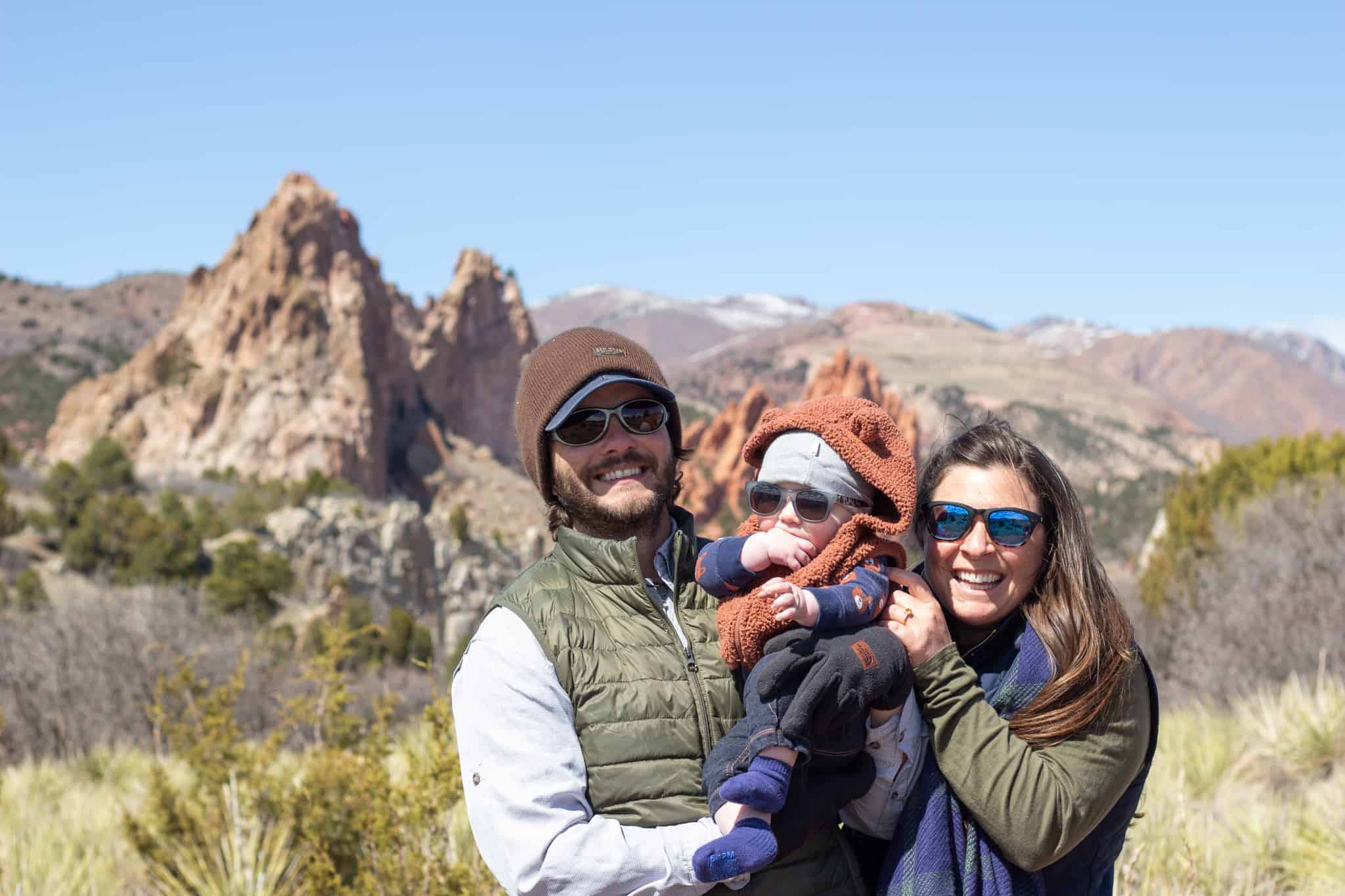 Welcome to the second episode of Locals Know Best! I'm your host, Cindy. I'm a full-time RVer and lover of all things travel-related. Years of adventuring on the road have taught me one fundamental lesson; locals ALWAYS know best! Every episode of this podcast will dive into one local's perfect day of outdoor adventure in their town!
In this episode, we'll be visiting Colorado Springs, CO, through the eyes of author and part-time RVer, Lindsey Nubern.
Join Lindsey and me as we wake up, immediately tackle a significant workout challenge, move on to some beautiful hiking options, and learn all about the best places for tasty treats along the way!
Click here to listen to this episode of Locals Know Best!
About Lindsey Nubern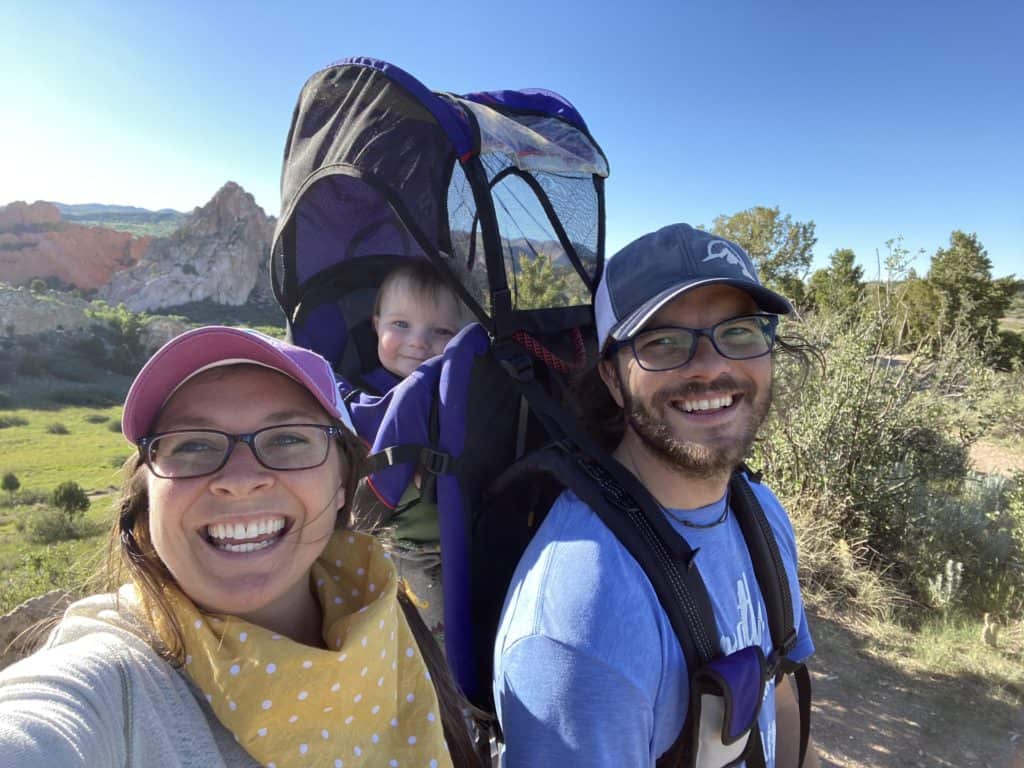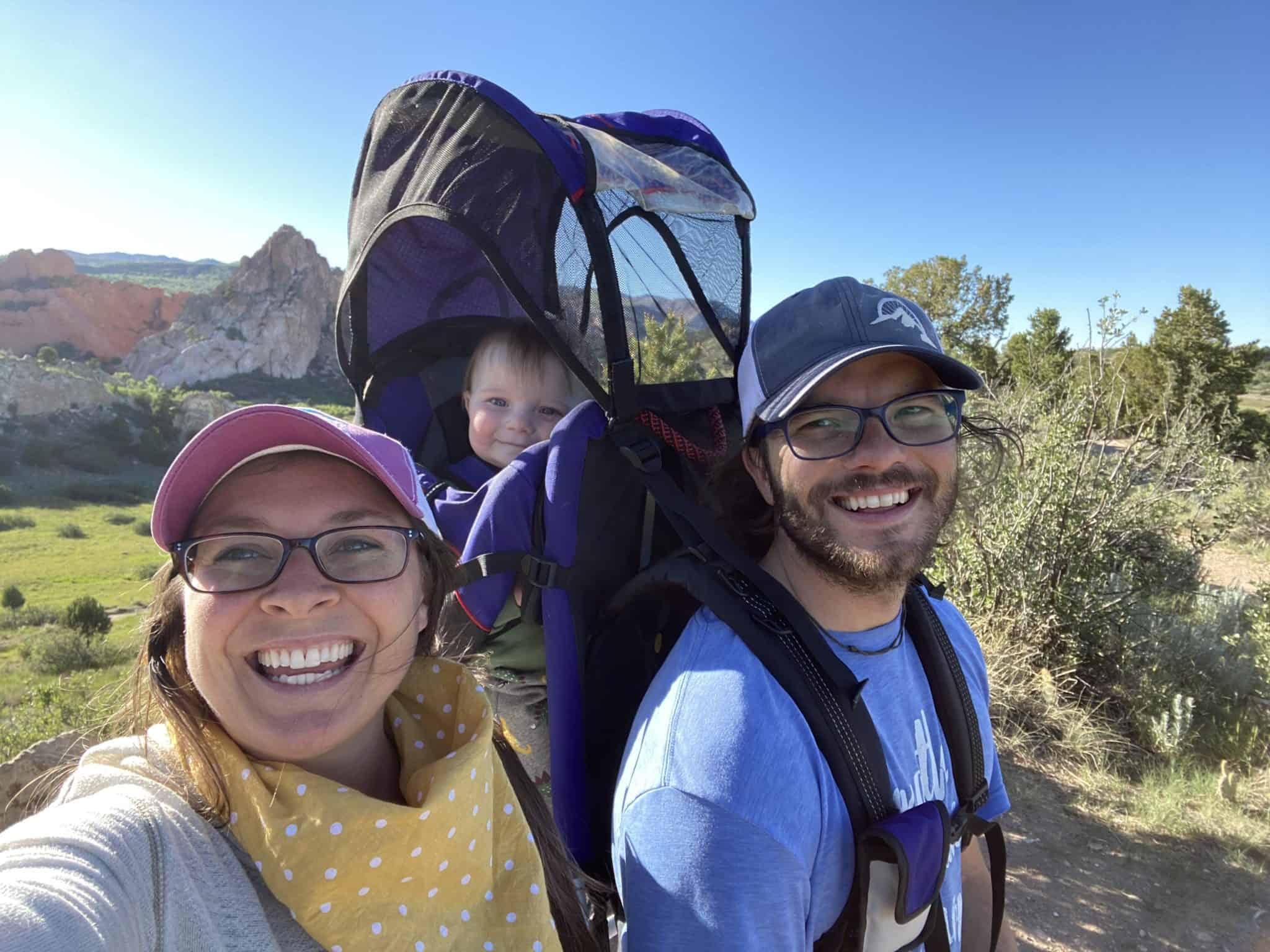 Lindsey's Website – Nuventure Travels
To tell you a bit more about Lindsey, she has not only authored three books but along with her husband, she saved up $62,000 to travel the world from 2014 to 2018, living off of a budget of $50 a day!
During that time, they traveled to 19 countries. Some of the highlights include campervanning in New Zealand, backpacking Southeast Asia and Europe, and RVing across the United States.
After traveling full time, they decided to move back to Colorado Springs, CO, because, in all their travels, nowhere compared. Now they're excited to show their 6-month-old the world, too.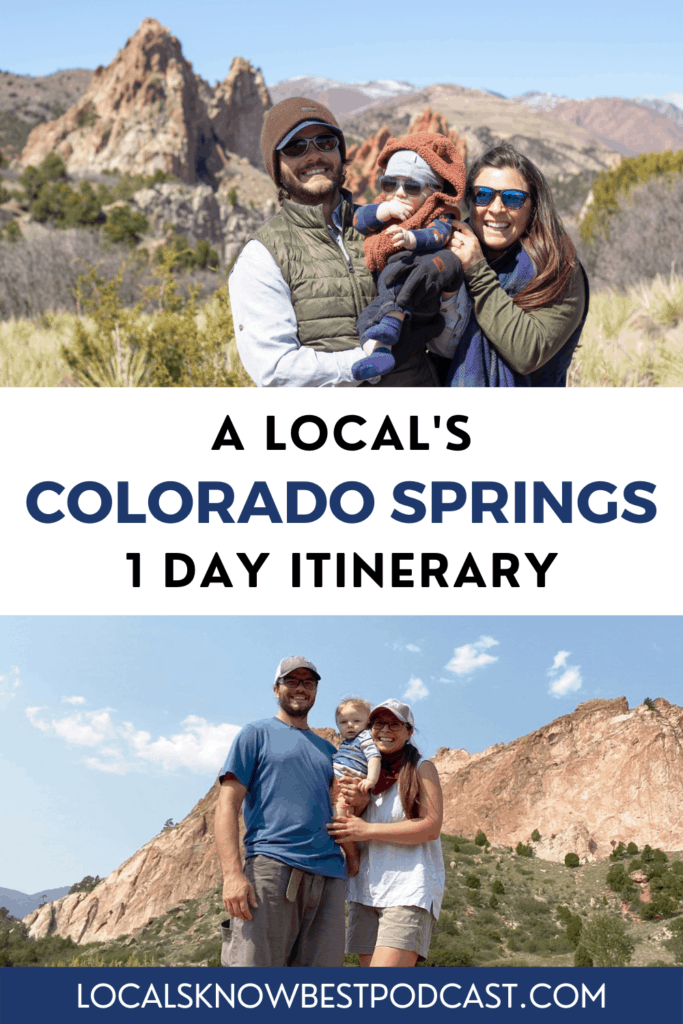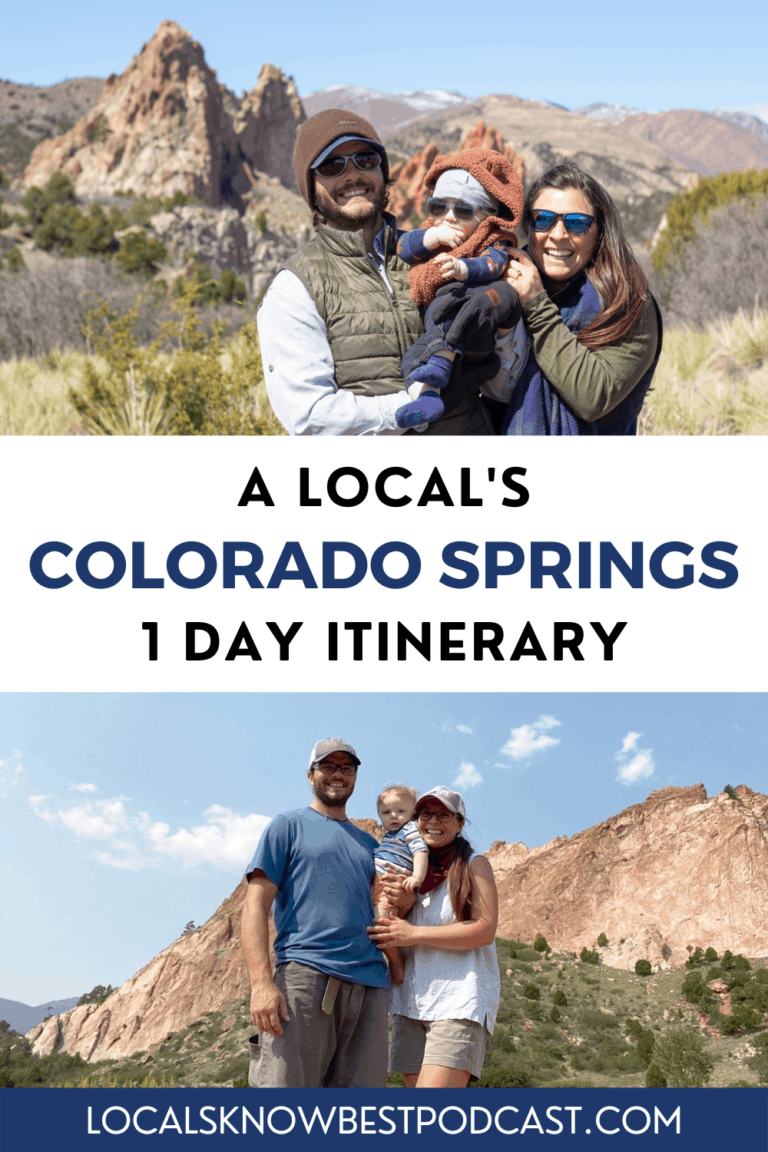 What We Cover in This Episode
The best (and worst) time of year to visit Colorado Springs.
Get the scoop on a new hotel where even the locals are excited to stay!
The best outdoor excursions near Colorado Springs.
Where you can train like an Olympian while in town.
Whether a local thinks Garden of the Gods is overrated or not.
The best breakfast, lunch, dinner, and drinks in Colorado Springs.
A taproom where you can dispense beer and wine like frozen yogurt.
Where you should go if you have an extra day in town.
And one crucial tip for all of your Colorado mountain climbing.
Quotables
There's nothing that compares to the people that know you, and you know them.
We feel very blessed that we get to live here. It's a super special place.
I did not grow up playing beneath the mountains. This is really special. I just love living here.
Colorado Springs, Colorado Map
Links to Places Mentioned in this Episode
Colorado Springs, Colorado Hotels Mentioned:
Colorado Springs, Colorado Restaurants Mentioned:
Colorado Springs, Colorado Things to Do Mentioned:
Get the lowest price on Colorado Springs outdoor activities and tours.
Thanks for Listening!
We love our listeners! If you enjoyed this episode, please leave me a comment below and let me know about your favorite part!
If you've been enjoying the show, please also consider leaving me a review in Apple Podcasts. It's super easy; click here and go to "ratings and reviews." I read and appreciate every single one! Each review helps new listeners find the podcast. Thank you!!
Follow Cinders Travels on Facebook or Instagram for Locals Know Best updates.
Similar Episodes You May Enjoy
---
Pin it for later: