Latest posts by Cindy Scott
(see all)
(Last Updated On: June 16, 2023)
CINDERS TRAVELS CONTAINS AFFILIATE LINKS AND IS A MEMBER OF THE AMAZON SERVICES LLC ASSOCIATES PROGRAM. IF YOU MAKE A PURCHASE USING ONE OF OUR AMAZON LINKS, WE MAY RECEIVE COMPENSATION AT NO EXTRA COST TO YOU. PLEASE READ OUR DISCLAIMER FOR MORE INFORMATION.
Introduction to the Episode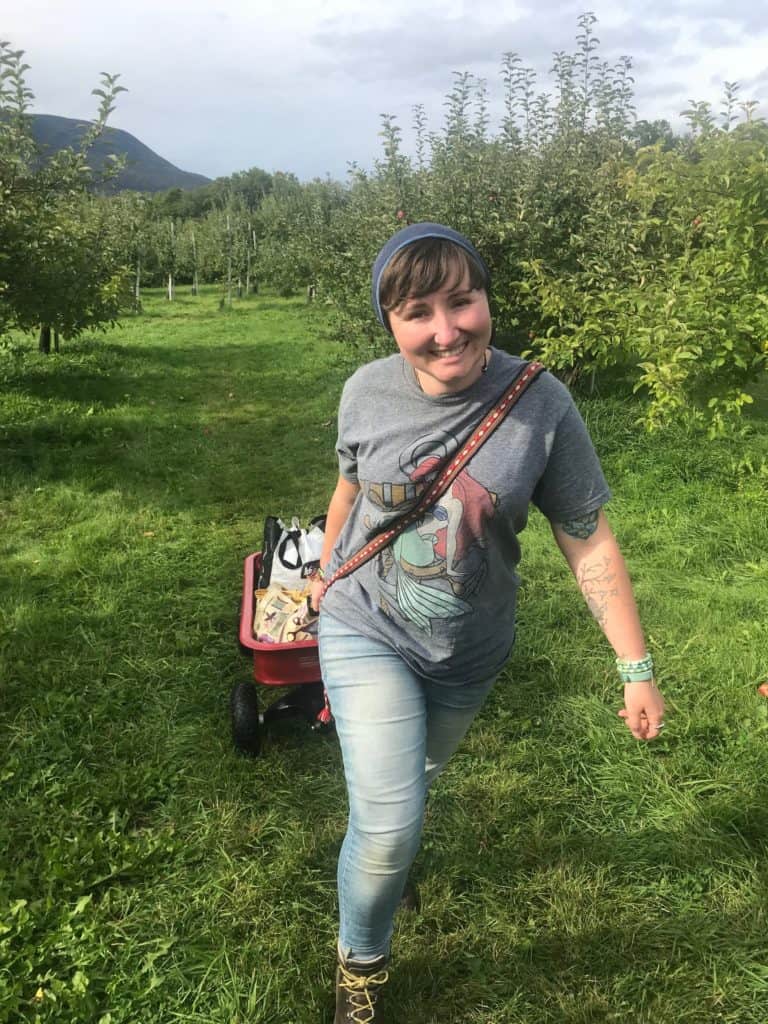 Welcome to the third episode of Locals Know Best! I'm your host, Cindy. I'm a full-time RVer and lover of all things travel-related. Years of adventuring on the road have taught me one fundamental lesson; locals ALWAYS know best! Every episode of this podcast will dive into one local's perfect day of outdoor adventure in their town!
In this episode, we'll be visiting Manchester, Vermont through the eyes of nanny and tour guide, Retha Charette.
Join Retha and me as we explore Vermont on a beautiful fall day, including checking out a historical spot, picking apples, and hiking up to one of the best overlook spots in all of the Green Mountains!
Click here to listen to this episode of Locals Know Best!
About Retha Charette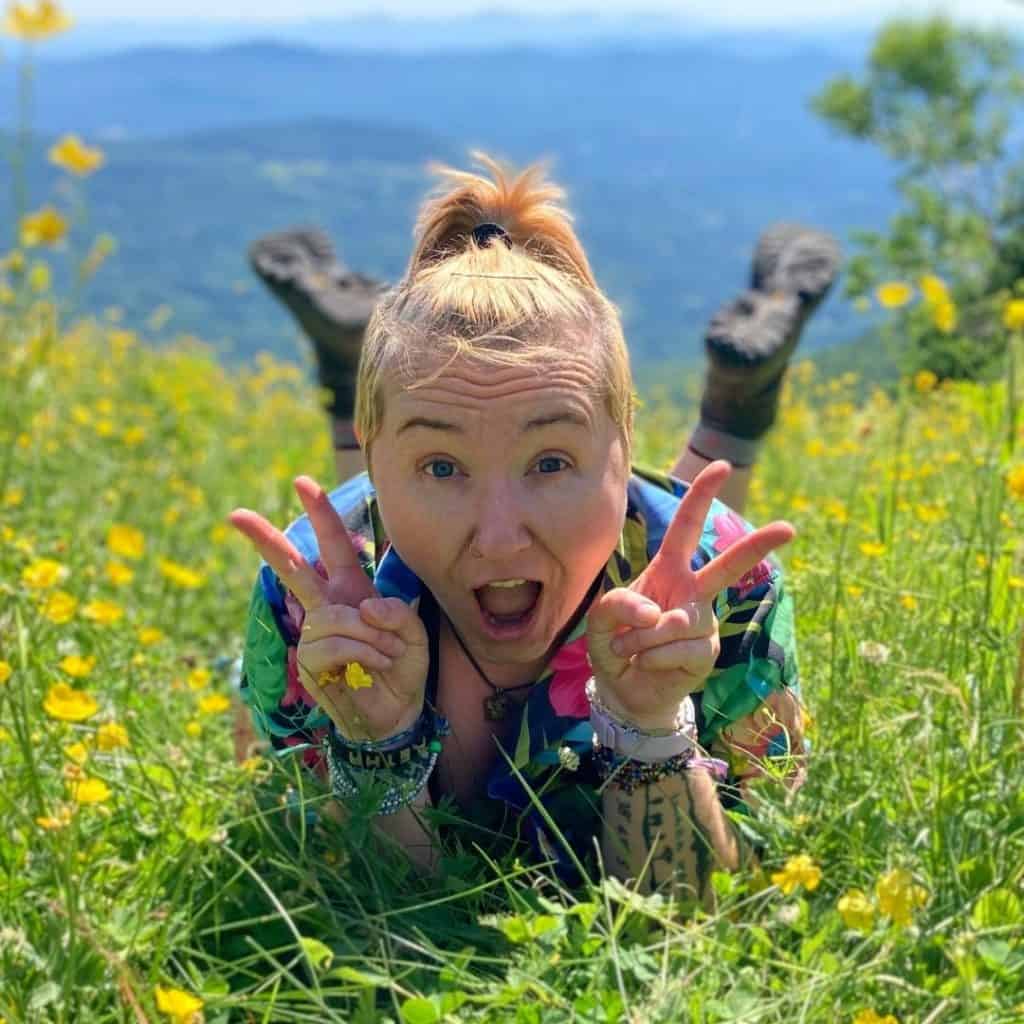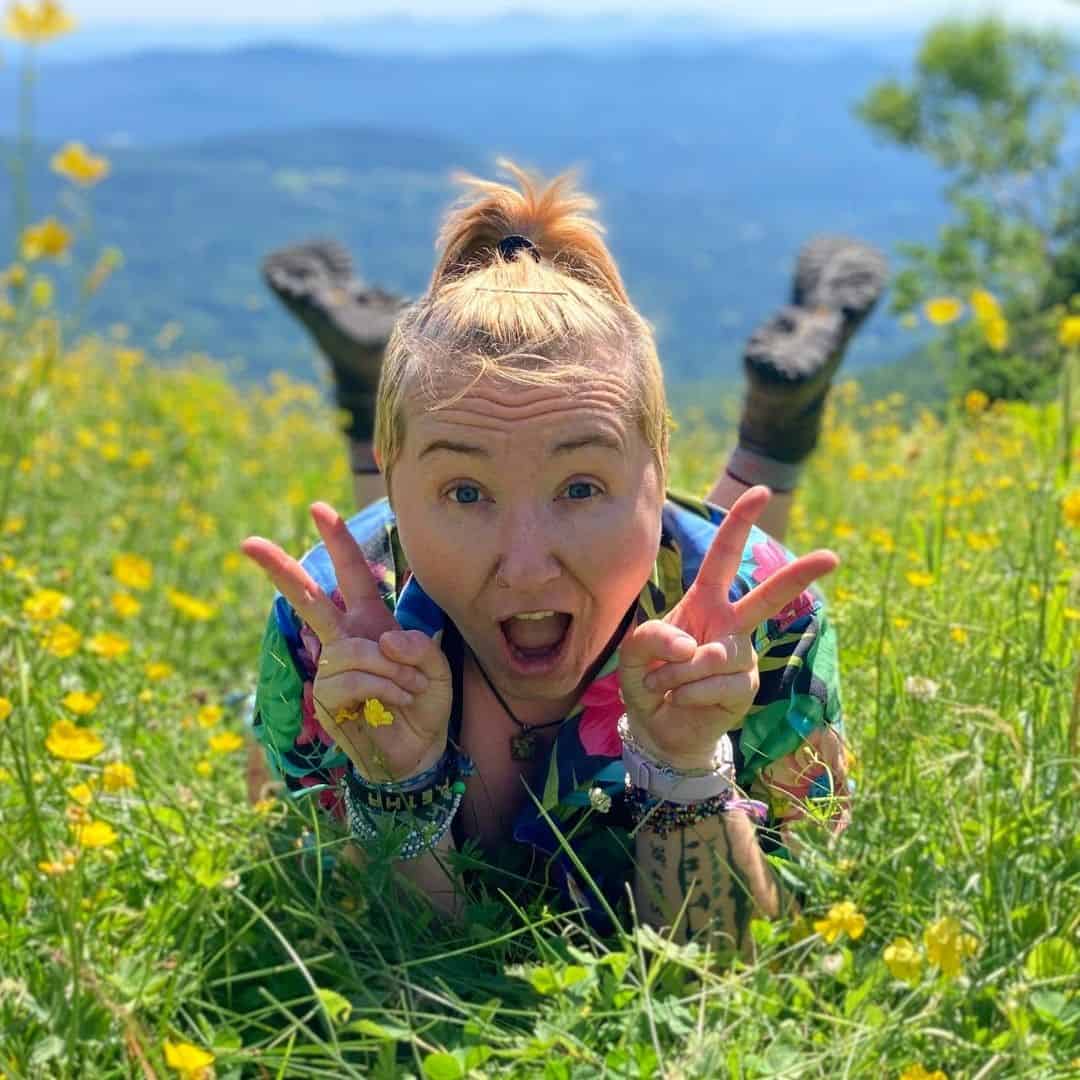 Retha's Website – Roaming Nanny
To tell you a bit more about Retha, she loves helping women find adventure from the everyday to the Epic, all over the world.
She shares her knowledge about finding adventure on her blog, roamingnanny.com as well as leads international adventures for women's travel groups, such as WHOA Travel and Damesly.
Currently, she lives in Southern Vermont and enjoys hiking, camping, gardening, and watching the sun rise and set.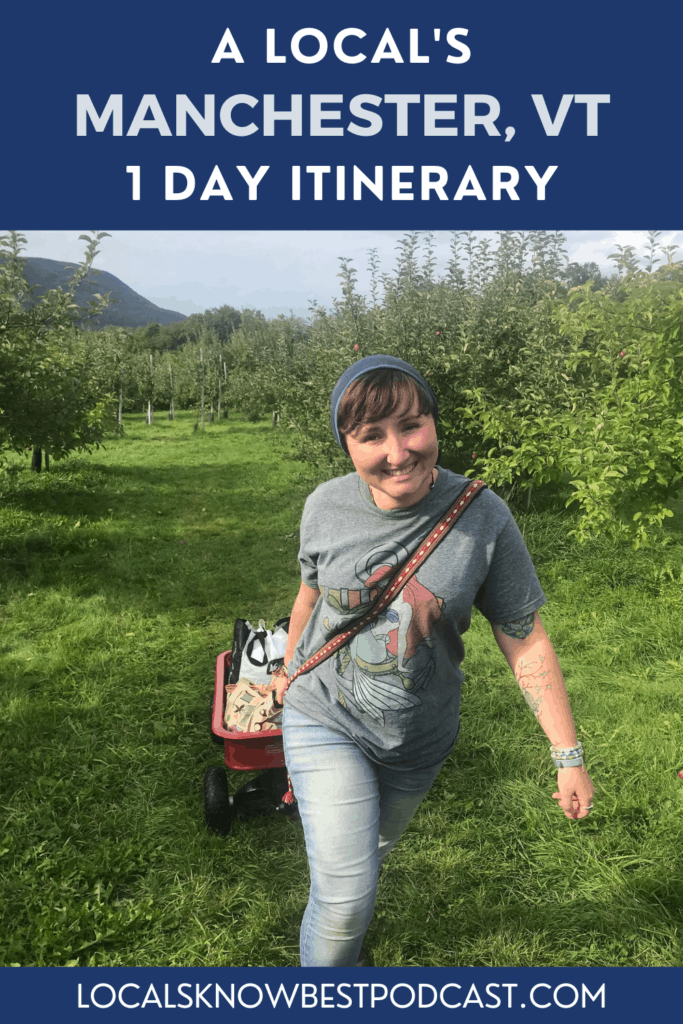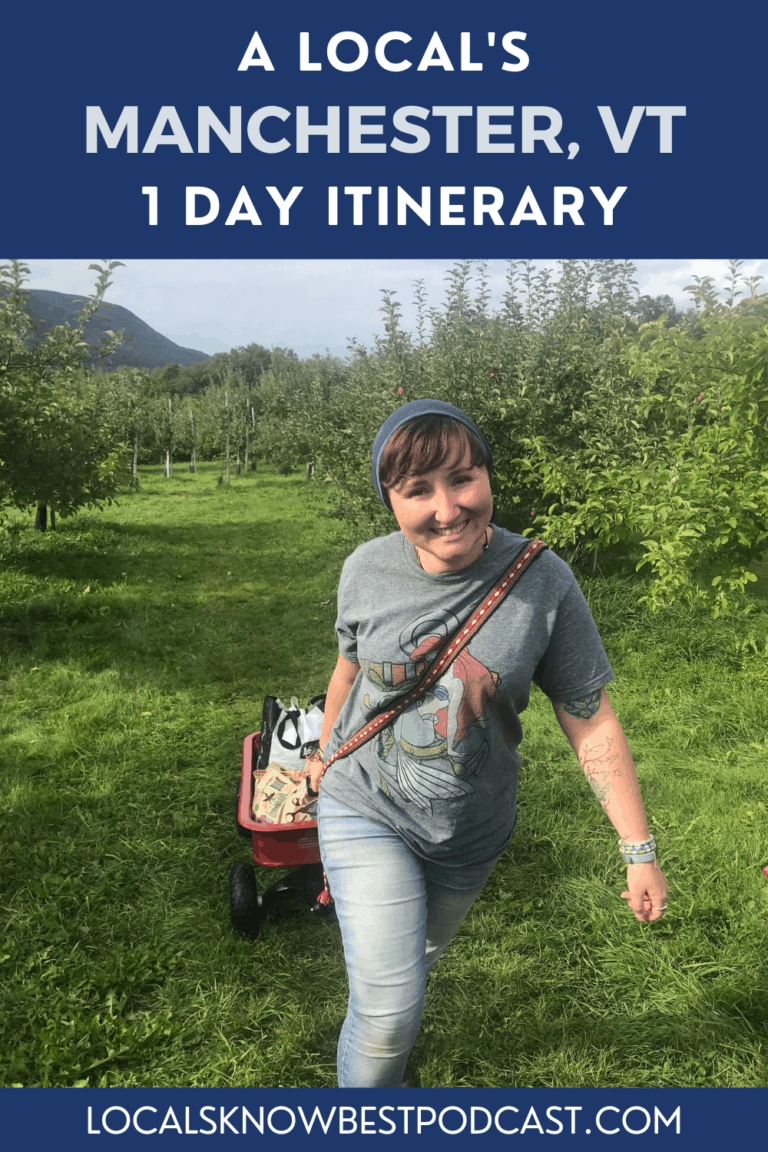 What We Cover in This Episode
The best time of year to visit Vermont.
What it takes to officially be called a "Vermonter."
Why you shouldn't hike during mud season.
Learn about a trail that stretches throughout the entire state of Vermont, from the Massachusetts border, through the Green Mountains, all the way to the Canadian border.
The terrain of the Vermont mountains.
The two best spots in town to see the sunset.
The best breakfast, lunch, and dinner in Manchester.
The best local spot for apple picking.
One important tip for sunset hikes.
And one Manchester activity that's worth skipping.
Quotables
This is a fall trip. You're doing some leaf-peeping, you're having the full Vermont fall experience here.
I live here for the fall.
I will never be a Vermonter cause to be an official Vermonter your family has to be here for three generations. The Vermonters are really intense about claiming that Vermonter title. And I totally respect that, but I'm definitely a local now.
You're going to go to Mad Tom Orchard. Owned by the sweetest old couple you will ever meet. They're there every year. They're giving out, bags to put your apples in. You grab a little red wagon. Like this is like quintessential, New England stuff here.
For those of you who don't know the amazingness that is an apple cider donut, it's like a cake doughnut, but it's really light. They mix within the batter some apple cider and they roll it in cinnamon sugar. If, if that doesn't make you want to come to Vermont … I mean, I don't know what will.
I've done this hike up and down around sunset before, and it's worth it. It's gonna be the best way to end your day in the area.
Manchester, Vermont Map
Links to Places Mentioned in this Episode
Manchester, Vermont Hotels Mentioned:
Manchester, Vermont Restaurants Mentioned:
Manchester, Vermont Things to Do Mentioned:
Links to Additional Manchester Posts on Retha's Blog:
And a big post from Retha about Vermont:
Thanks for Listening!
We love our listeners! If you enjoyed this episode, please leave me a comment below and let me know about your favorite part!
If you've been enjoying the show, please also consider leaving me a review in Apple Podcasts. It's super easy; click here and go to "ratings and reviews." I read and appreciate every single one! Each review helps new listeners find the podcast. Thank you!!
Follow Cinders Travels on Facebook or Instagram for Locals Know Best updates.
---
Pin it for later: