(Last Updated On: June 16, 2023)


Introduction to the Episode
Welcome to the eighteenth episode of Locals Know Best! I'm your host, Cindy. I'm a full-time RVer and lover of all things travel-related. Years of adventuring on the road have taught me one fundamental lesson; locals ALWAYS know best! Every episode of this podcast will dive into one local's perfect day of outdoor adventure in their town!
Today, I'll be speaking with Caroline Makepeace about making the most of a day outdoors in Raleigh, North Carolina.
Join Caroline and me as we bike, paddle, eat and drink our way through the big city with a small town feel!
Links to all the places and activities we talk about in the episode (and a map of the area) can be found below!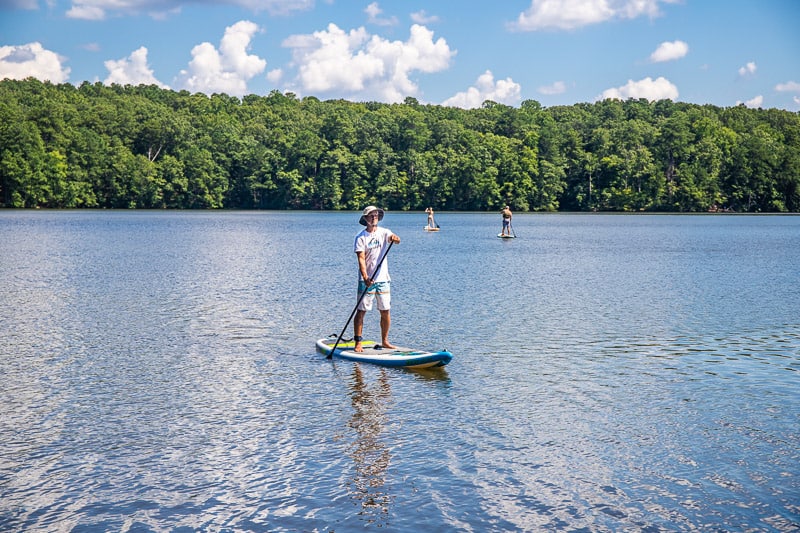 What's it like to live in Raleigh, North Carolina?
Caroline: It's a wonderful lifestyle. I think it's very outdoorsy, very jovial, fun, vibrant, friendly, welcoming. Very welcoming, Raleigh really is.
And it just has a sense of vibrancy here. People are very friendly. People are very happy and very content.
When we were going back and forth and moving back to Australia and every time we came back, it just hit me, as soon as I'd arrive. Oh my gosh. Everyone is so friendly here.
I mean, I'm from Australia. I find people in Australia to be quite friendly, but it's just so obvious how friendly and welcoming people are. I mean, every person has a sign in their yard, you know, everyone's welcome here, and it really is that in Raleigh. It's very special in that way.
It also feels like you live in a forest. It's called the city of Oaks. And I mean, we're just surrounded by trees, and we're immersed in this kind of green lifestyle, which I think really adds to people's sense of happiness and contentment.
There's a lot of fun things happening in Raleigh. There's always a festival on. There's always a music event on. And it's really grown a lot over the last couple of years, and the food scene has just exploded.
And you know, it's a great location. We're just over an hour to the beach. We're three to four hours to the mountains.
And then we're halfway between New York and Florida, which is really important for us because you know, we love to travel so much. So that accessibility to lots of exciting places to visit is important for us in where we choose to live.
About Caroline Makepeace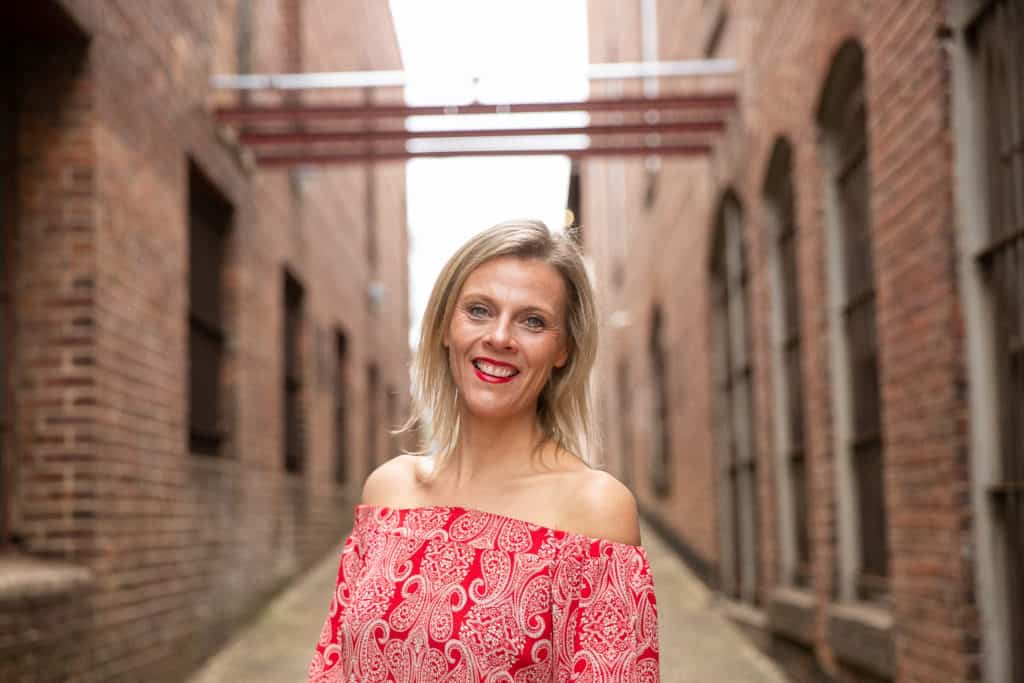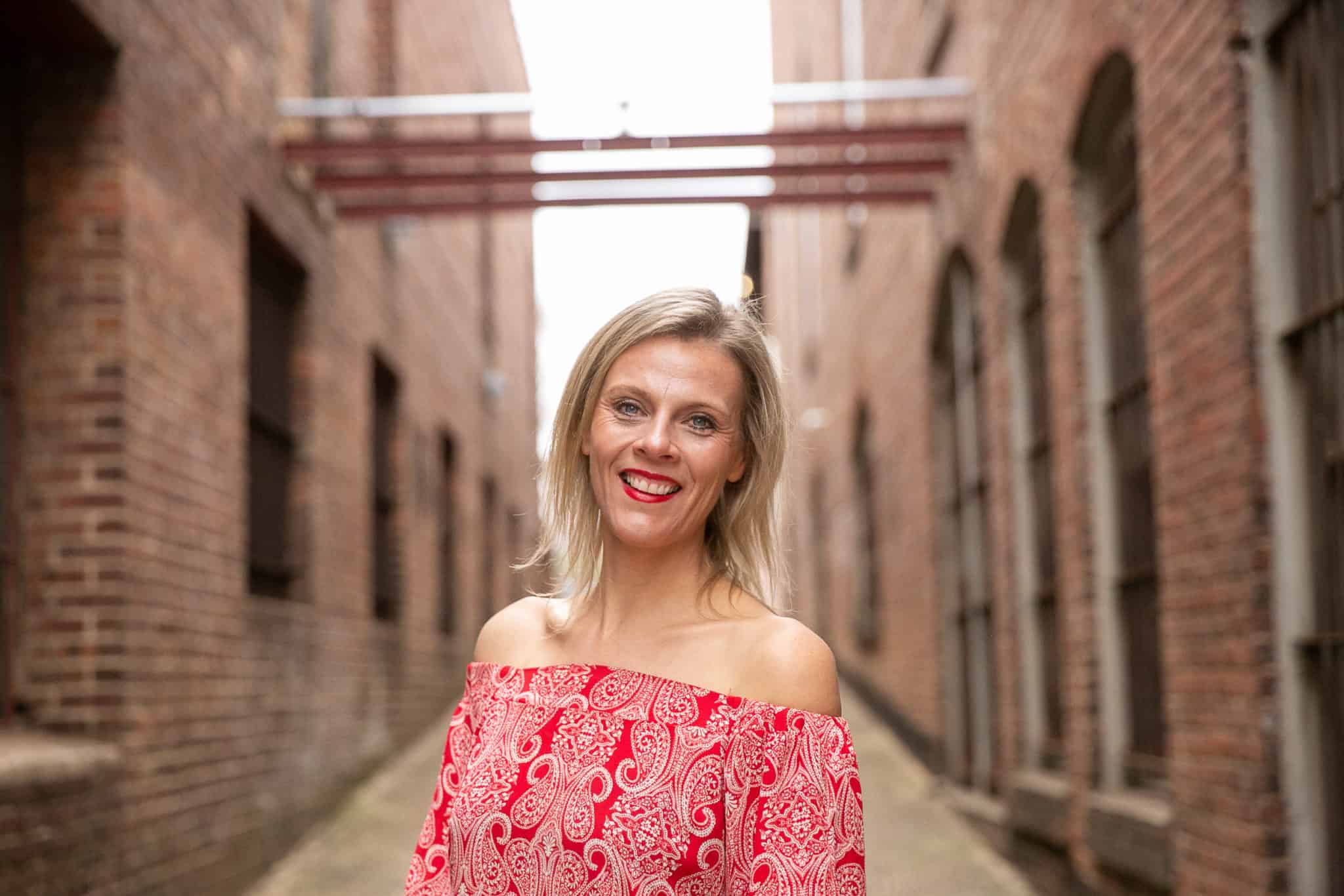 Read more about Caroline's traveling experience at y travel blog or her learn all about Raleigh at This is Raleigh.
Caroline is the co-Founder of y travel blog, along with her husband, Craig.
Over the past 10 years, they've been showing people how to travel more and create better memories. And together, they have built y travel blog into one of the biggest travel blogs in the world!
She has experienced almost every travel style after traveling (mostly nomadically) for 23 years, including living in 5 different countries and traveling to over 50.
She and her husband have also proven travel is possible after kids. They've created a full-time family travel lifestyle with their 2 daughters since 2013.
More recently, they were awarded a green card for their extraordinary ability in the art of travel blogging and are now living in their dream home in Raleigh, North Carolina.
Their new venture, This is Raleigh, showcases the vibrancy of this incredible city.
Click here to listen to this episode of Locals Know Best!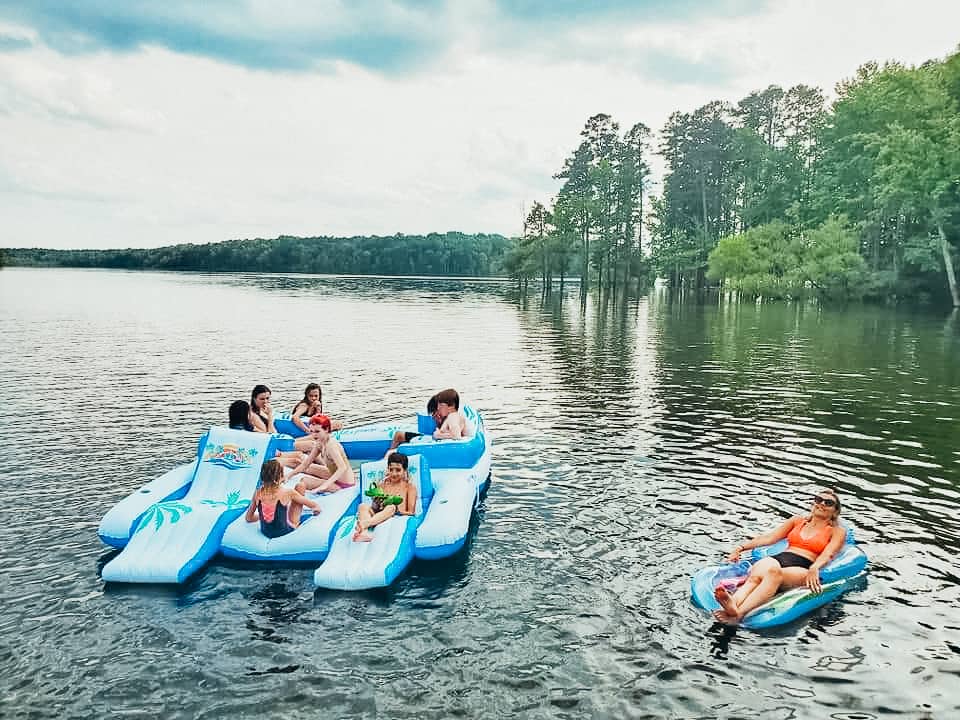 What We Cover in this Episode
What would motivate a family of globetrotting Australians to settle down in Raleigh, North Carolina.
The best and worst time of year to visit Raleigh, NC.
A local's two favorite hotels to stay at in Raleigh, including one boutique hotel and one hidden secret on a lake.
The best place to get a traditional southern breakfast in Raleigh, NC.
A local coffee spot that pours a "perfect cup."
An area in Raleigh where you can hike, bike, kayak, and paddleboat on a lake amongst the pine and oak trees.
The best spot for brunch with views of the city.
A popular, casual lunch option that caters to everyone and serves up delicious mimosa buckets.
An 11-mile bike trail that's great for seeing the area, as well as taking in some culture.
A lake an hour outside of the city where there are no crowds, and you can enjoy all of your water activities.
The best spot for dinner in Raleigh, North Carolina.
The best bars and breweries to wind down at after a long day of adventure.
The two best sites to watch the sunset in Raleigh, NC.
How to find a popular Instagram spot in the city.
An overrated neighborhood in Raleigh, and where you should spend your time instead.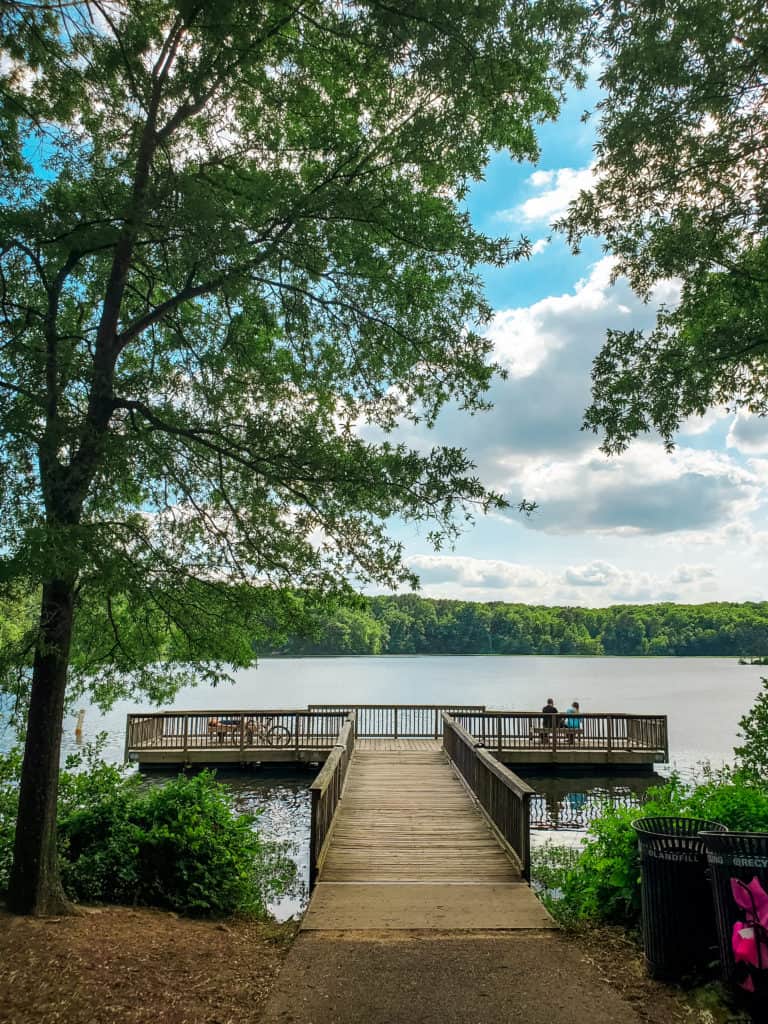 Caroline's Raleigh, North Carolina Travel Itinerary Map
Links to Places Mentioned in this Episode
Where the locals stay in Raleigh, NC:
Outdoor Destinations Mentioned in this Episode's "Perfect Day":
Get the lowest prices on Raleigh Area Tours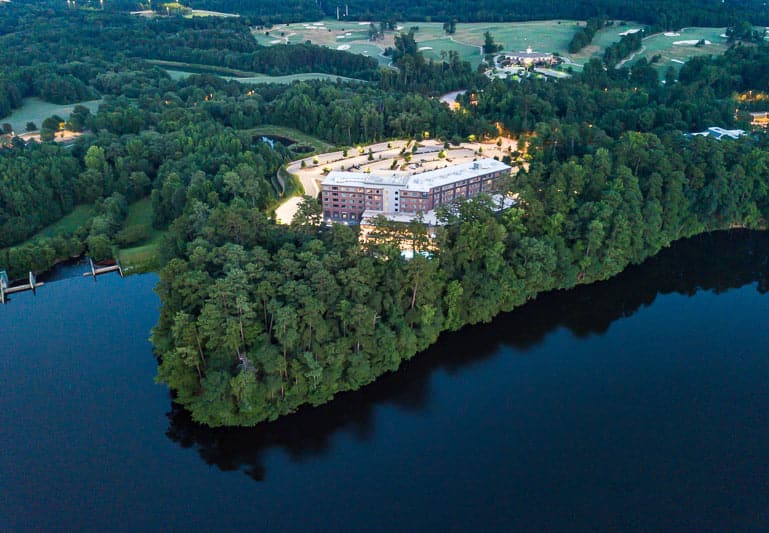 This is Raleigh Article mentioned in the Episode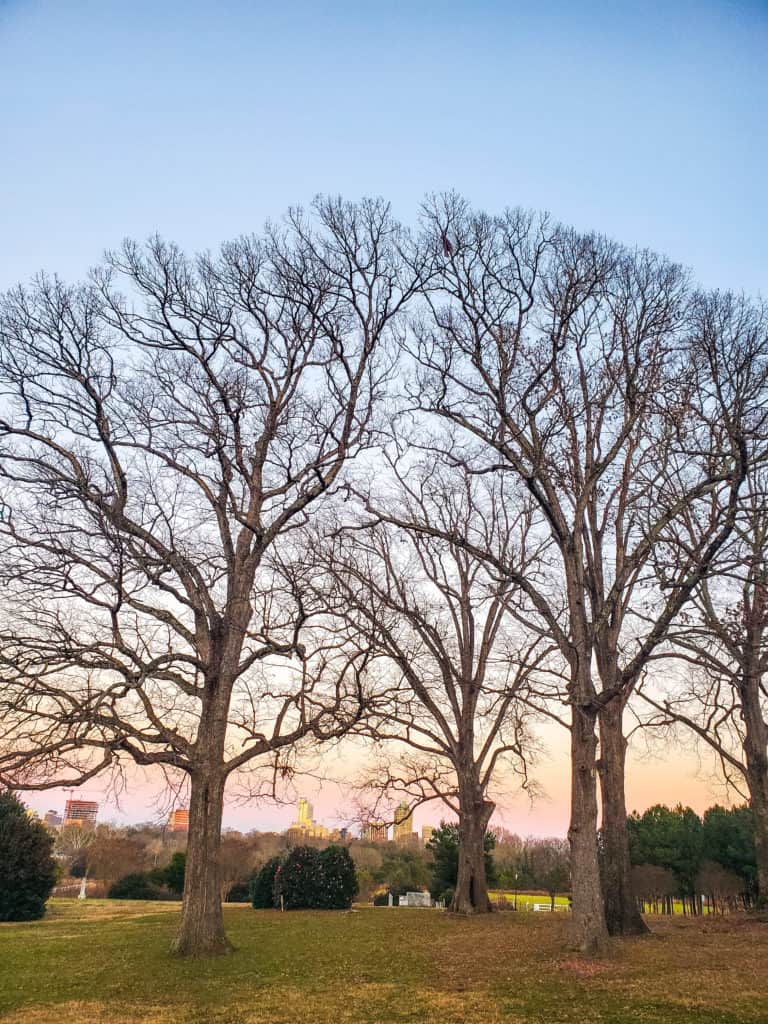 Raleigh, North Carolina Neighborhoods & Surrounding Cities Mentioned in this Episode: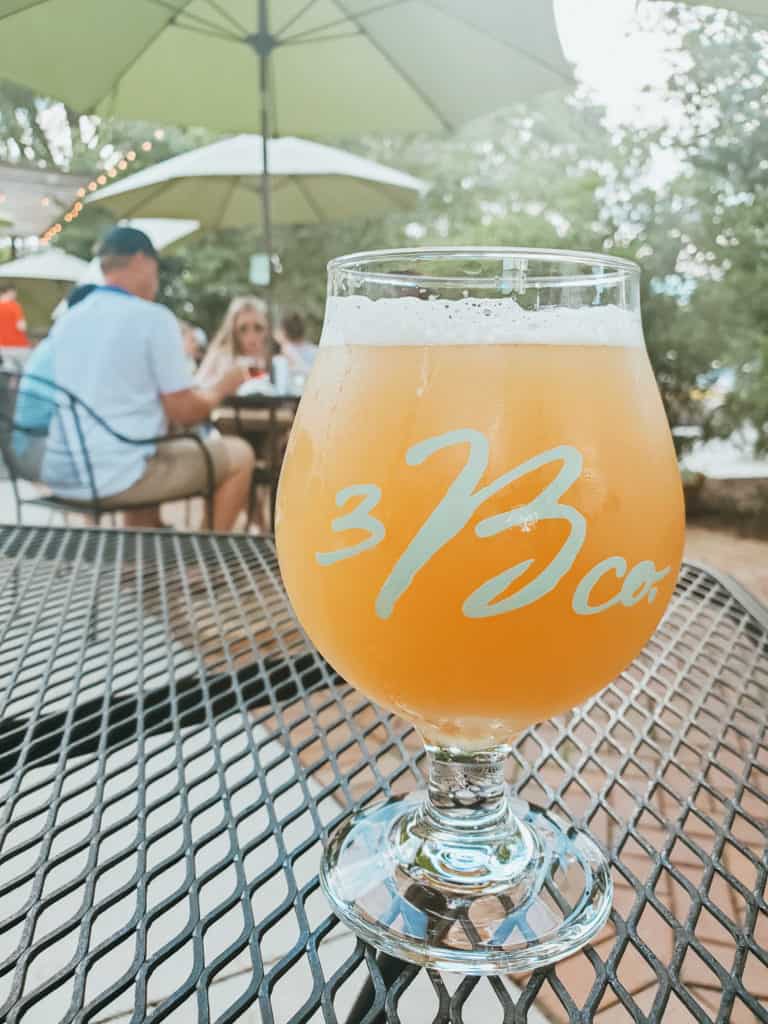 Raleigh, North Carolina Restaurants & Breweries Mentioned in this Episode: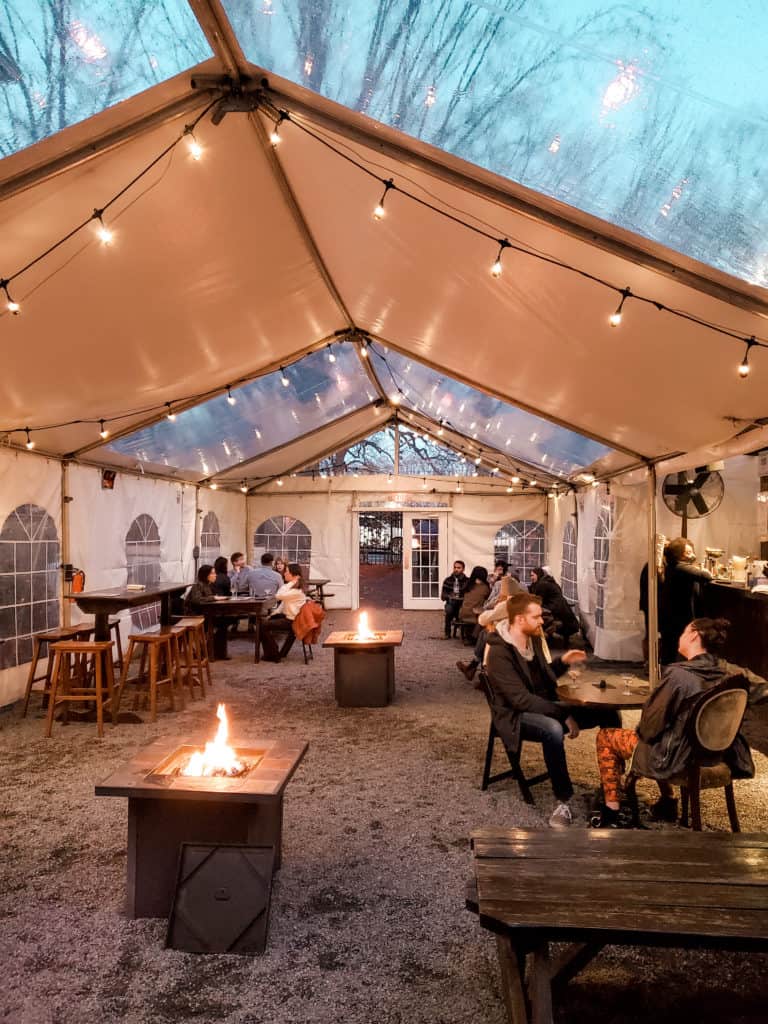 Raleigh, North Carolina Instagram Photo Spots Mentioned in this Episode: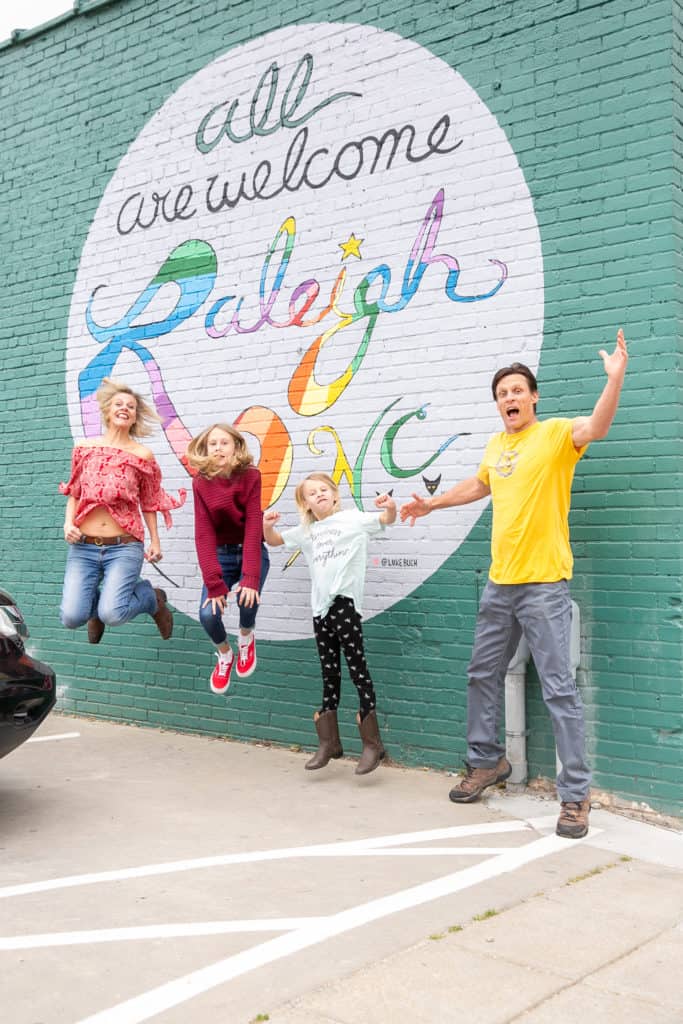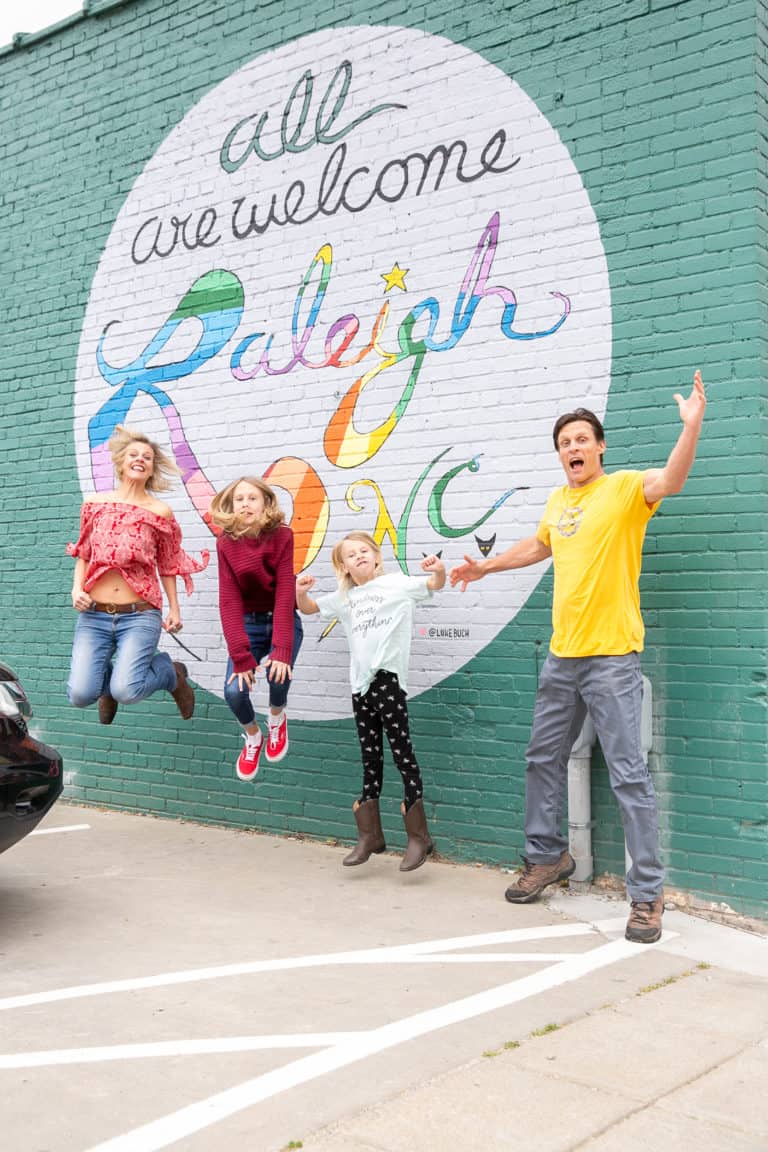 Thanks for Listening!
We love our listeners! If you enjoyed this episode, please leave me a comment below and let me know about your favorite part!
If you've been enjoying the show, please also consider leaving me a review in Apple Podcasts. It's super easy; click here and go to "ratings and reviews." I read and appreciate every single one! Each review helps new listeners find the podcast. Thank you!!
Follow Cinders Travels on Facebook or Instagram for Locals Know Best updates.