(Last Updated On: February 11, 2021)
THIS POST MAY CONTAIN AFFILIATE LINKS. PLEASE READ MY DISCLOSURE FOR MORE.
THIS POST WAS ALSO ORIGINALLY WRITTEN FOR RVSHARE. IT CAN ALSO BE SEEN HERE.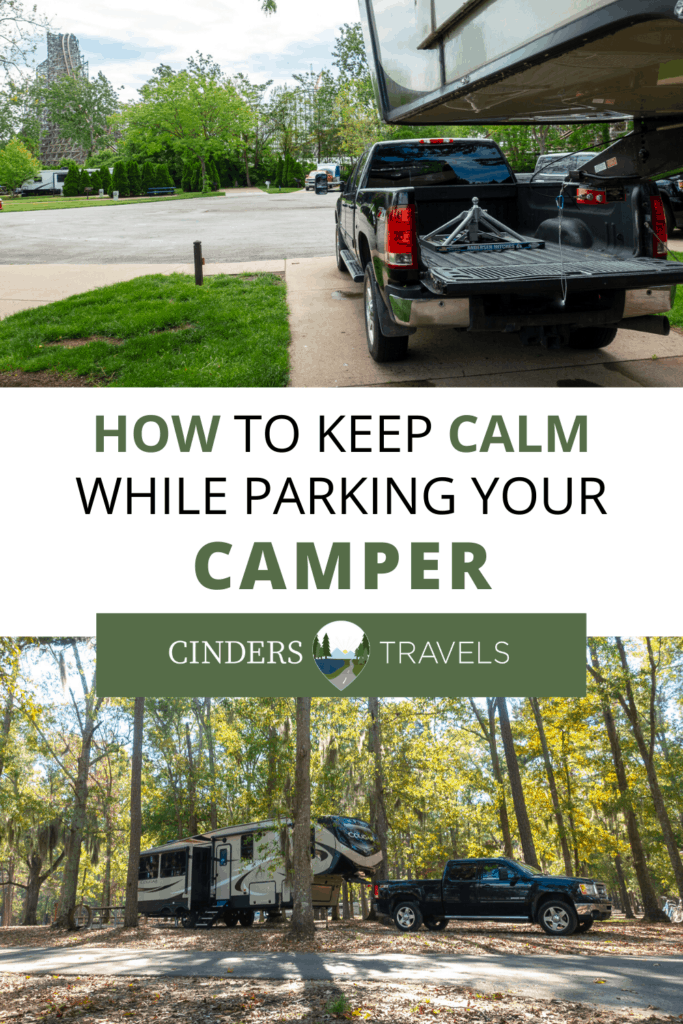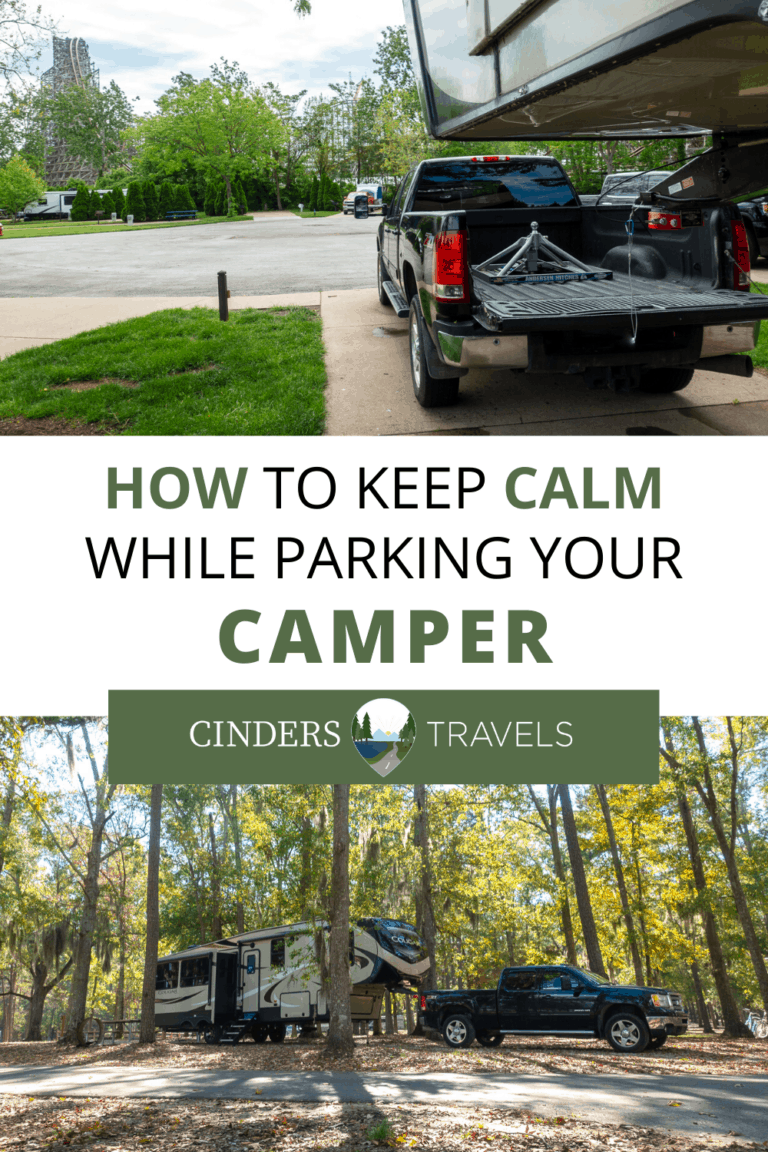 In RV life, there are plenty of situations that are capable of turning a pleasant day sour. Converters fail, refrigerator fuses go out, and trucks breakdown. Mechanical disruptions are an inevitable part of this lifestyle, but a fair tradeoff when you also think of all of the good that comes along with full-time RV living. However, when we started out on our journey, it surprised me to discover how hard it was to keep calm while parking your camper. The simple act of parking our camper could easily turn a happy travel day into a day full of tension and arguments.
This lifestyle has a way of forcing a rollercoaster of anxiety onto you if you're not mindful of your emotions. This is because there are frequently a lot of unknowns in RV life. Such as, will there be phone and internet service at the next campground? Will there be a grocery store? Will it be close? What are the bathhouses going to look like? I could go on for a while.
And then, while you're already keeping that wave of thoughts and emotions in check, you have to also throw in the fact that you will be parking the RV somewhere entirely new. Keeping your sanity while parking your camper can be a real struggle! This one action is known to often topple the house of cards we RVers have in play. There is a genuine reason, after all, that the "Sorry for what I said while we were trying to park the camper." saying resonates so profoundly with the RV community. It's just a fact that the dynamics of the situation often causes many of us to lose our cool.
Let me paint you a picture of what one of our typical travel days looks like:
It's been a long day of traveling, we're both tired, but also excited to check out a new spot! We arrive, check-in, and get directed to the space we will be calling home for the next few days. We're so close to being done. Making a turkey sandwich (or cracking open a White Claw, depending on the day) is just moments away! But then we realize there's still one big hurdle to tackle. We still have to park.
Now I have to say, it really is quite shocking how quickly a person can go from being reasonably sane, just taking a step outside of their truck to help their significant other back up the camper, to a person yelling across an RV park attempting to convey to them that they're not quite adequately aligned in the space. We've personally witnessed this transformation MANY times, at almost every campground we've stayed at. And I hate to say it, but we've also been those people at least a couple of times.
However, after having parked our home at least forty to fifty times by now, I am delighted to say it is possible to park your camper happily. How this moment is handled is entirely up to you! The parking situation does NOT have to affect your well-being.
So without further ado, I'd like to share a few workarounds we have learned along the way that help us keep our cool. They are simple, and I promise they help! I'm pretty sure no one wants to be worked up by this situation. So the sooner you can integrate these tips into your parking routine, the better!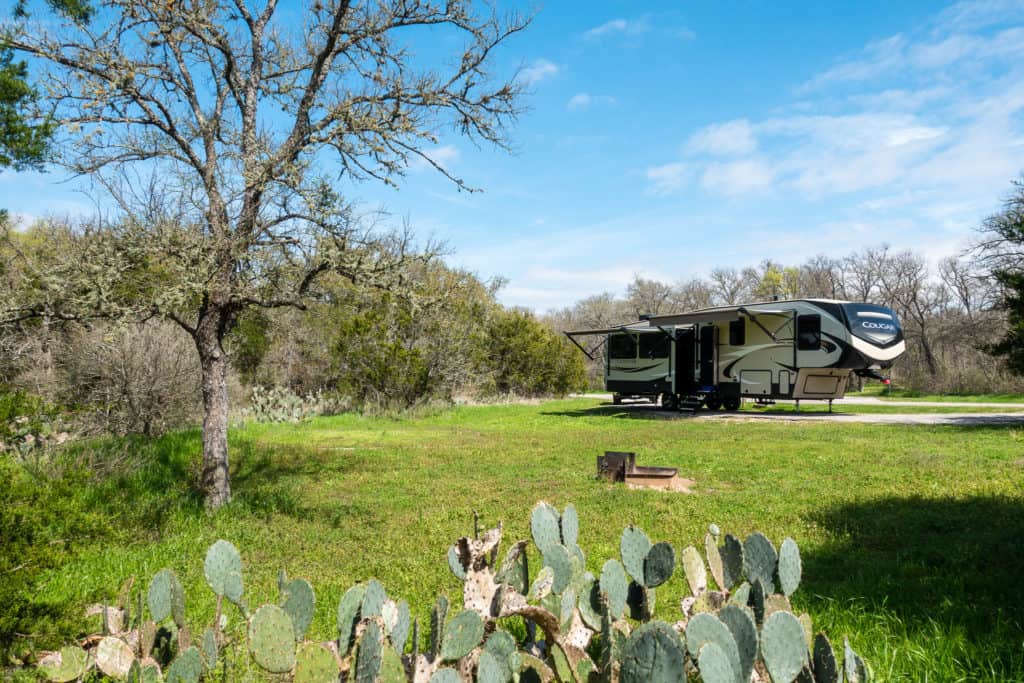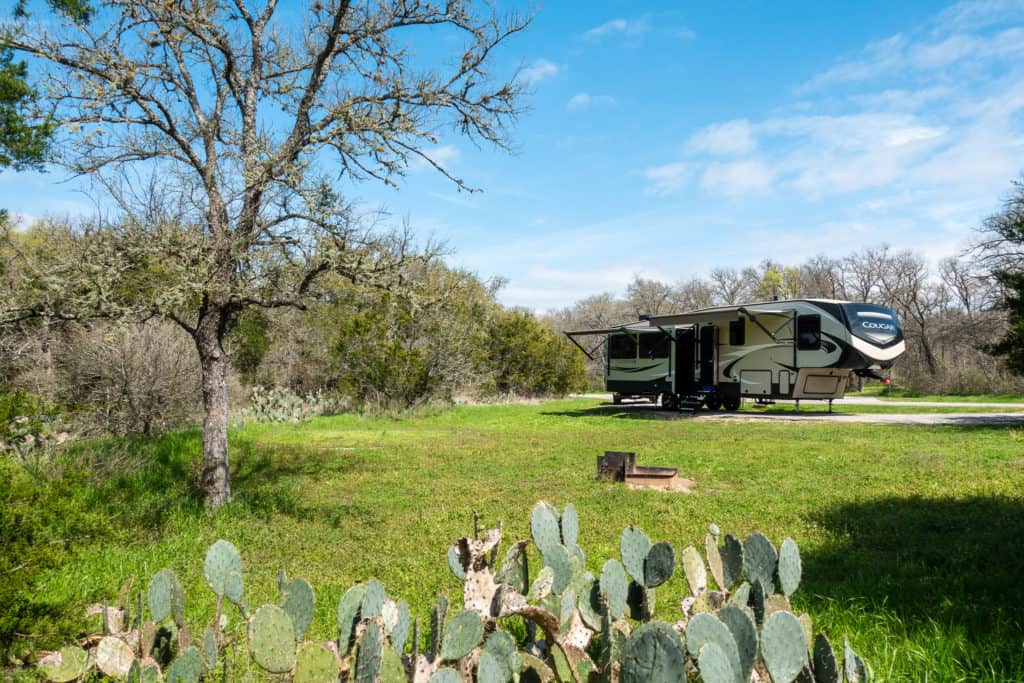 Have a pre-arrival pep talk.
This might make you chuckle, but when we're about five to ten miles away from our campground, we remind ourselves that we love each other and that we love this lifestyle. We talk about all that is good in our lives and take that moment to remember the many incredible opportunities this lifestyle has afforded us. Putting all of those good thoughts at the forefront of our minds helps keep things peaceful while parking. It's always more challenging to go into a negative headspace when your mindset is already positive!
Use hand signals.
Don't underestimate the power of hand signals. They are oh so very helpful. A lot of the time, words aren't even needed. An uncomplicated hand signal can do the trick. And then that's one less time you're tempted to scream across the campground to convey some information.
Use walkie talkies or your phones.
Being fifty feet away from each other with a groaning diesel truck between the two of you can easily lead to raised voices. And then raised voices almost always lead to arguing, even if it didn't start out that way. Do yourself a favor and get on your phones if you need to communicate.
If you really don't want to be dealing with a phone while parking, then I recommend taking it slow and walking back and forth to each other to communicate.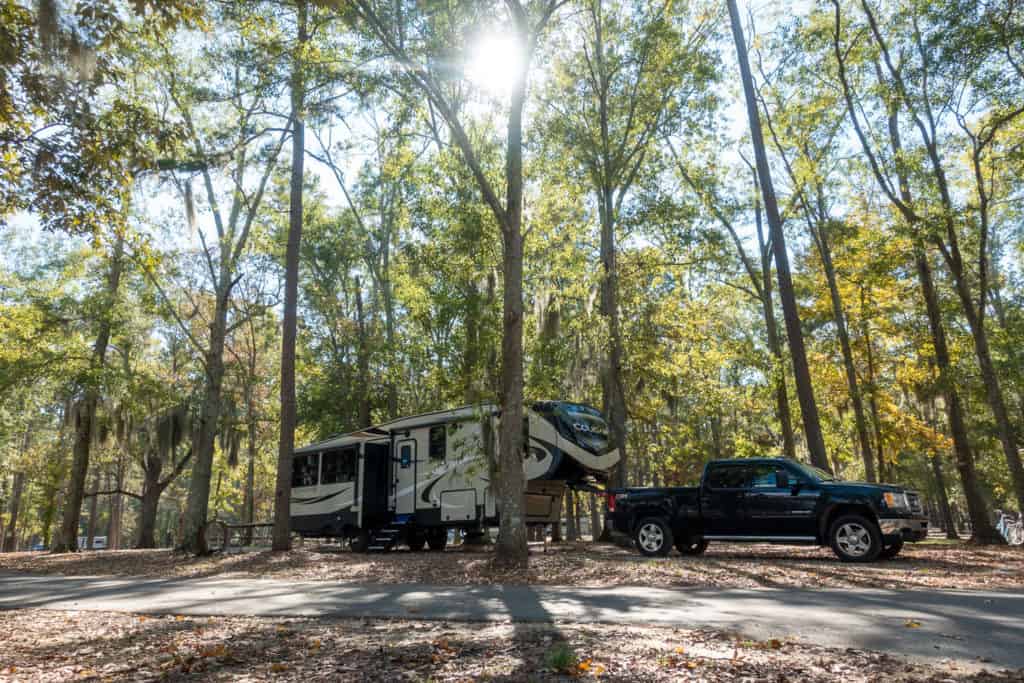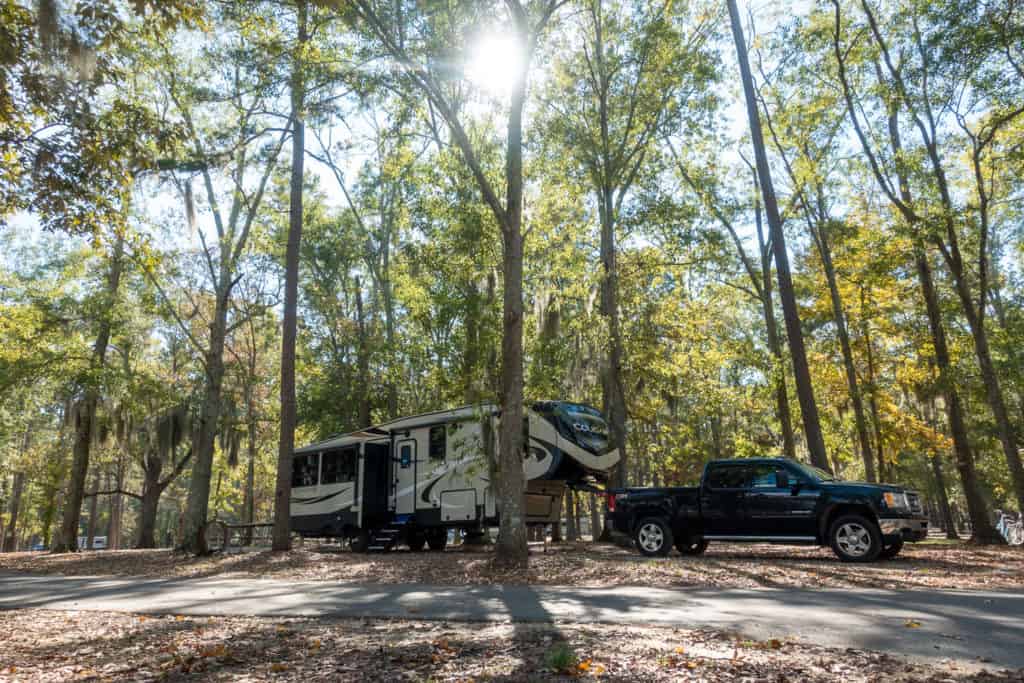 A few bonus tips!
While writing this article, I also thought of two non-communication oriented parking tips that have become essential parts of our routine:
Have leveling blocks.
Sites are not usually level. Having a level camper is essential, not just for comfort, but also so everything in your RV can run properly. Especially your refrigerator. Often the wheels may need some extra height to get you level or the stabilizing jacks may need help reaching the ground. Instead of trying to find a sweet level spot for your camper, just find the place you want to be. Then let the leveling blocks do the rest of the work.
Take out your power cord and any other cords or hoses you will be wanting to hook up at your site before disconnecting from your vehicle.
This tip is more specific to travel trailers and fifth wheels. When you are parking, do yourself a favor and test the cable distance out before unhooking the camper from your truck. There have been a few times we have entirely set up the camper, only to find out our power cord could not reach the electric pole.
---
I guarantee that doing your best to keep calm and collected while parking the camper will always be worth it and will also always start your stay off on a more pleasant foot!
Happy parking!! As always, please feel free to email me with any RV life questions you may have! And to see more about our RV journey, head on over to cinderstravels.com.