Latest posts by Cindy Scott
(see all)
(Last Updated On: June 20, 2020)
Vogel State Park Campground Review
(Updated with what to see & do in the area below!)
We have been traveling in our Fifth Wheel since November 2018 with our two cats! We were initially drawn to Vogel State Park while we were visiting one of our favorite places, the Great Smoky Mountain region. A friend had told us we shouldn't leave the vicinity without seeing what Georgia had to offer. So we directed the truck south to check it out and ended up being so glad we did!
My original goal was to explore both the Vogel State Park area and the Tallulah Gorge State Park area, but I ended up getting sick, and we consequently ran out of time to explore both spots. So we spent all our time focused on what there was to see and do around Vogel! Without further ado, here's more on Vogel State Park and what to do around the Vogel State Park Campground!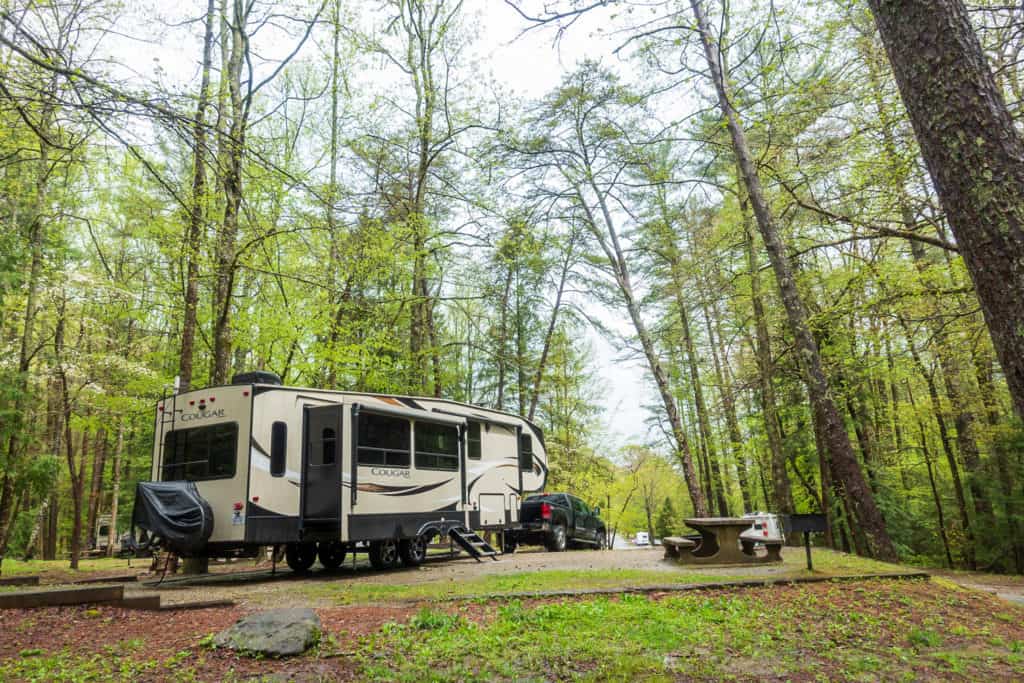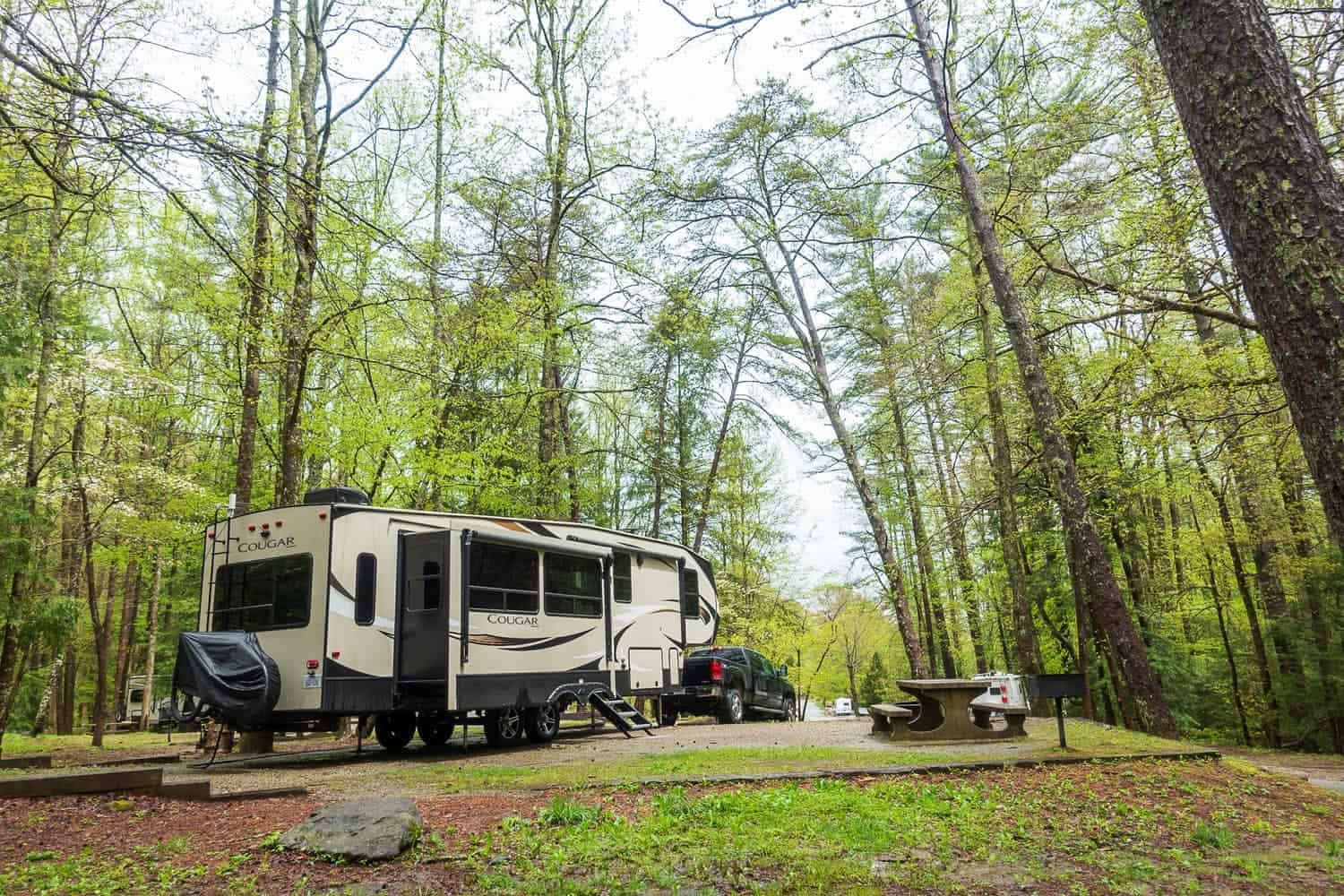 ---
Campground Description & Atmosphere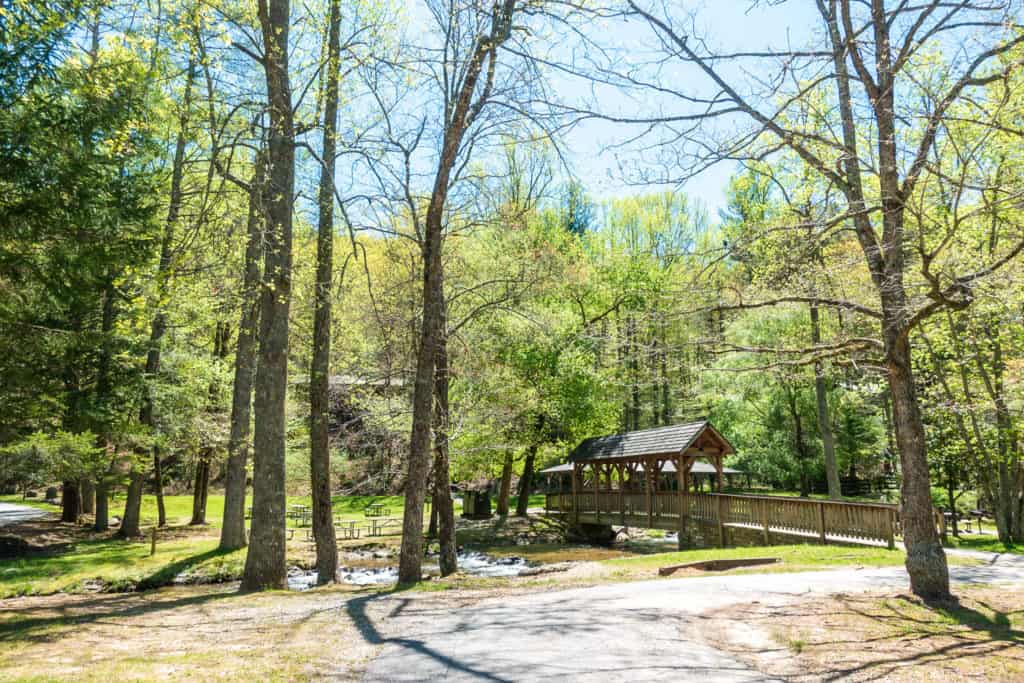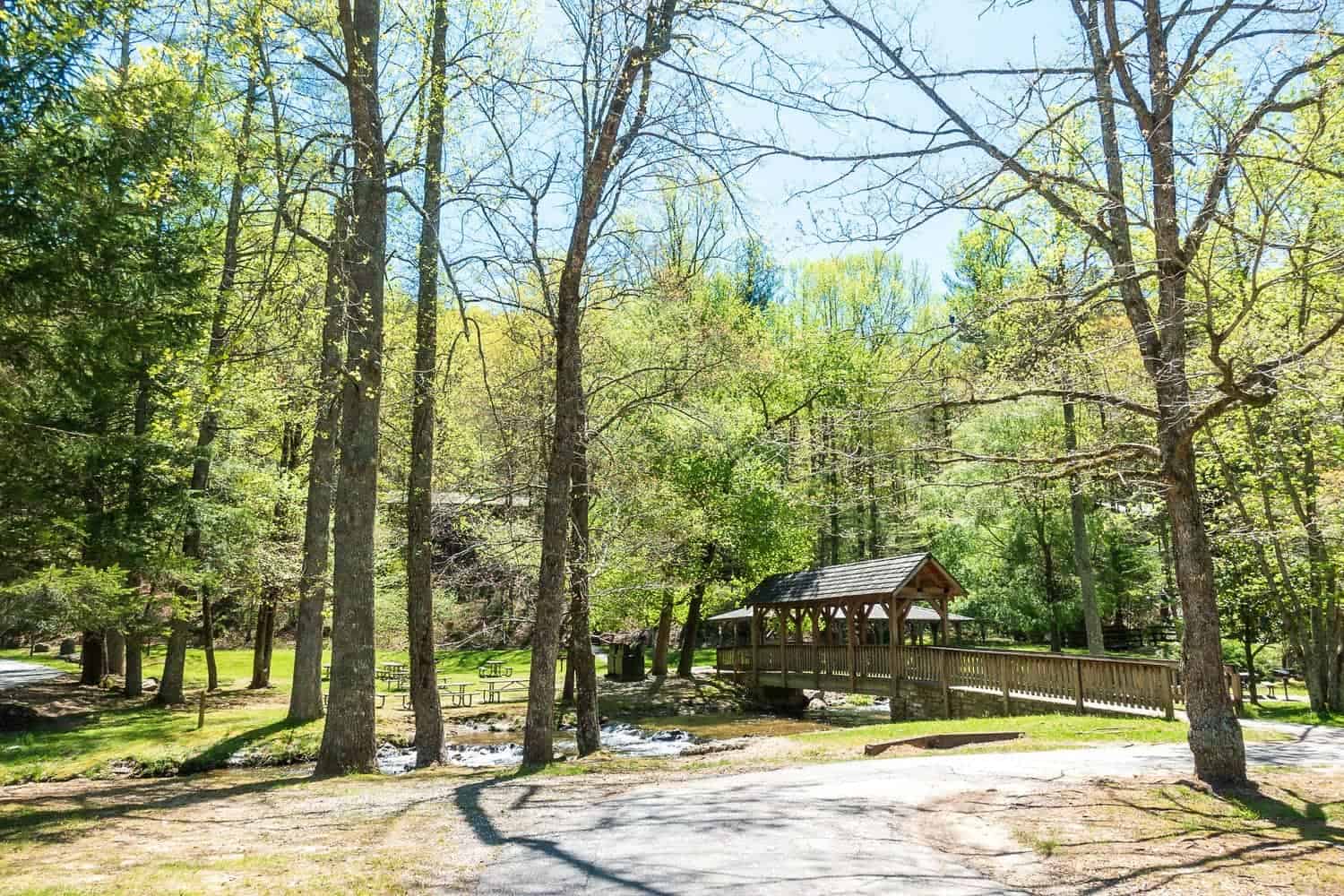 Vogel State Park is a place that seems ripped straight from the movies. Even though we visited in the spring, you could feel the summer energy that would soon be taking over the park in the air.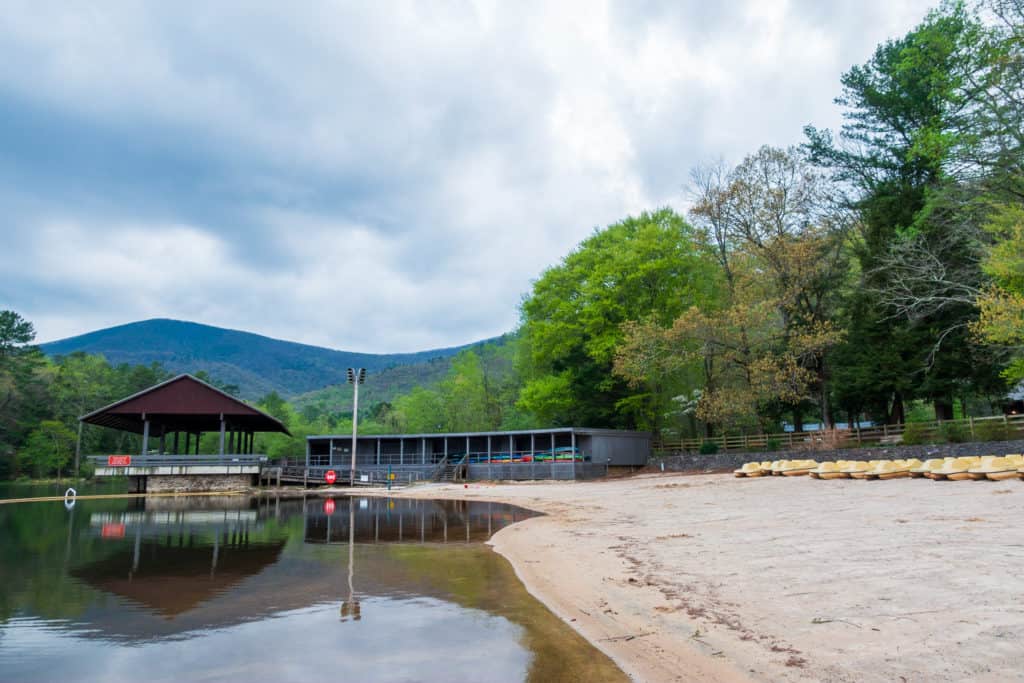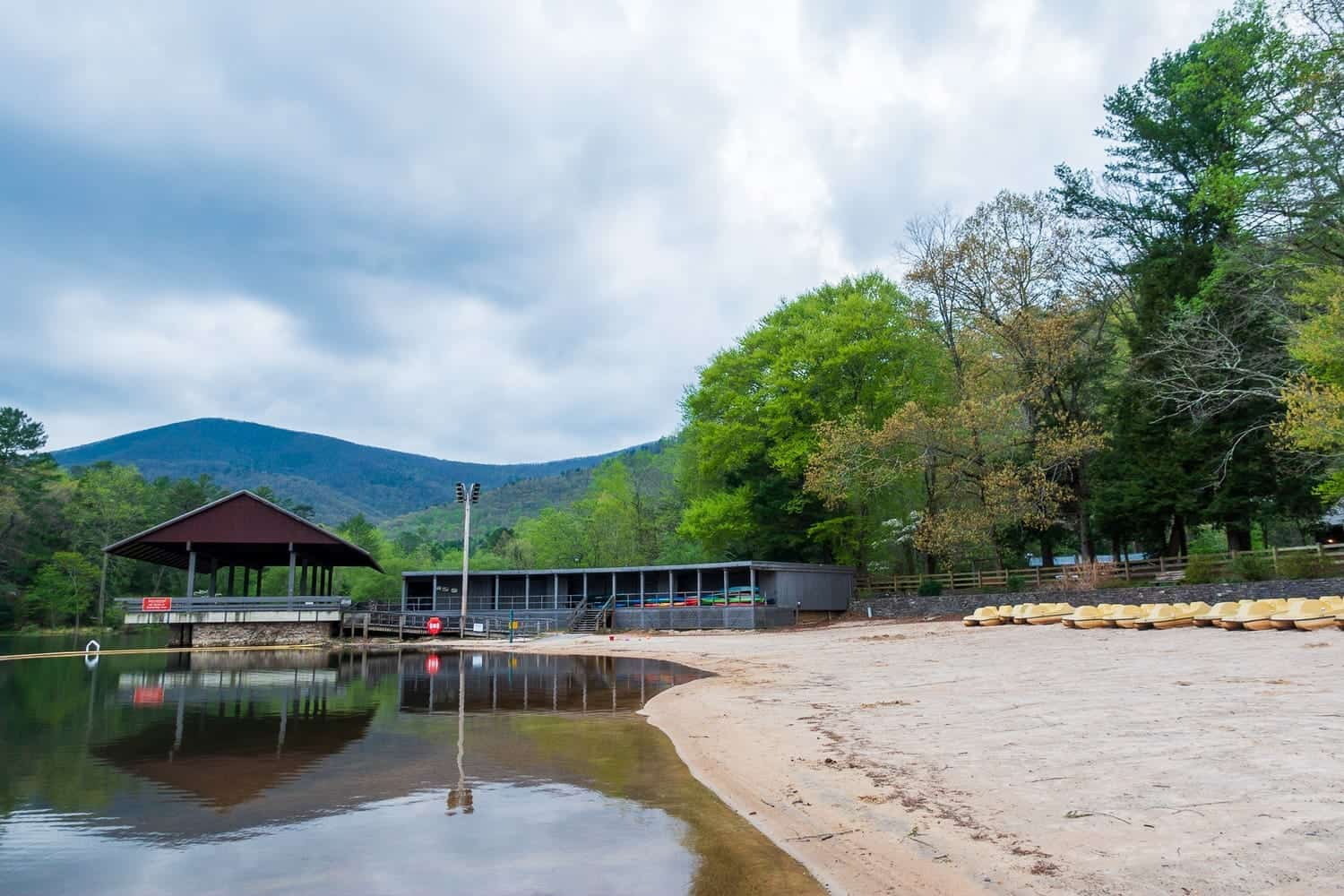 Vogel is off the beaten path and a tiny drive down into a valley. So it's quiet and secluded. The more we explored the campground, I just kept thinking it would be the perfect setting for a wedding or a coming-of-age story.
Campground Activities & Amenities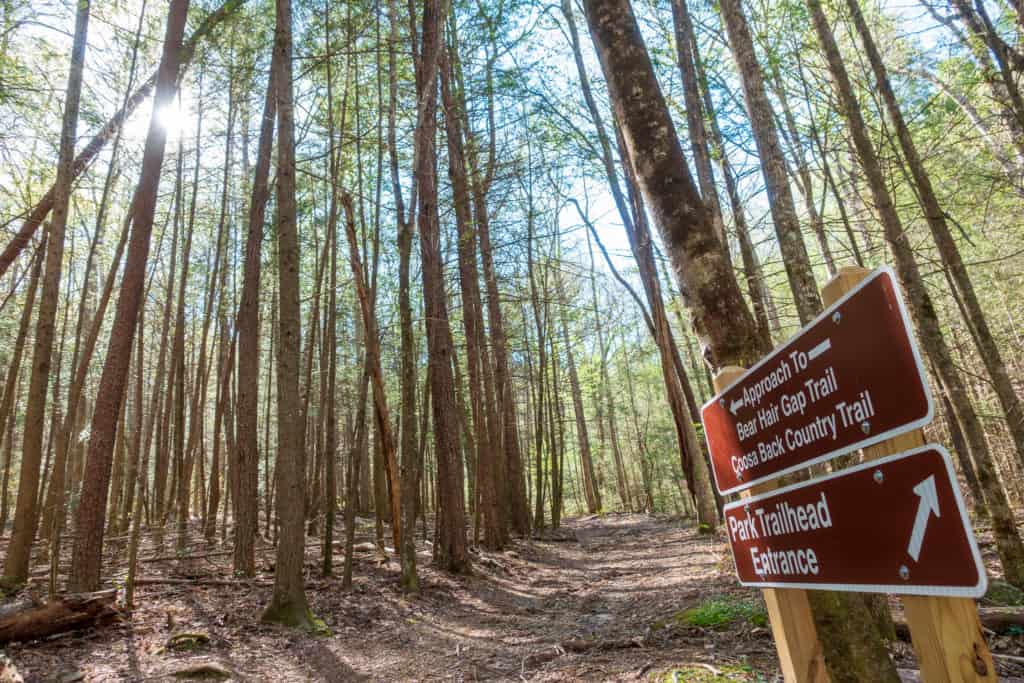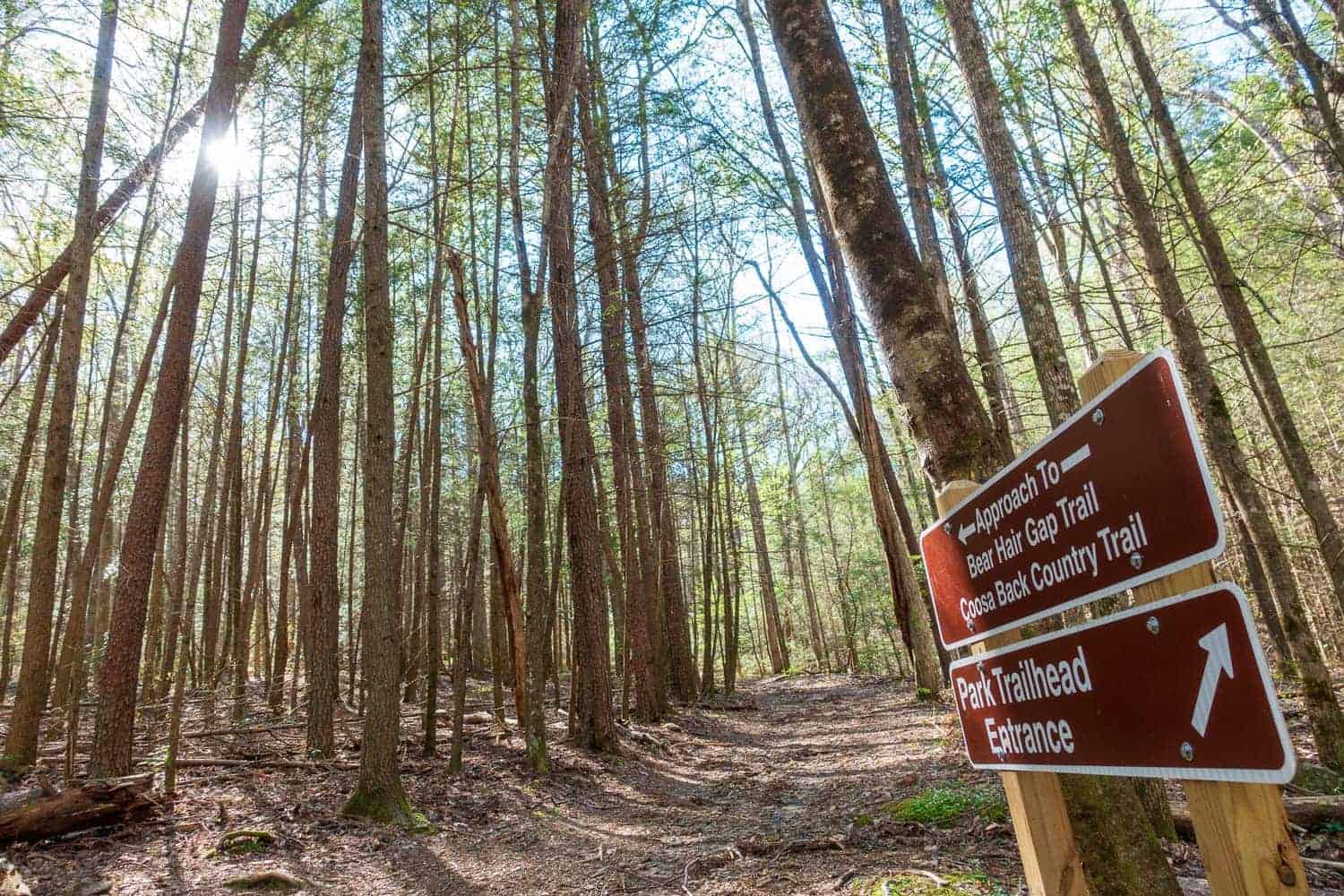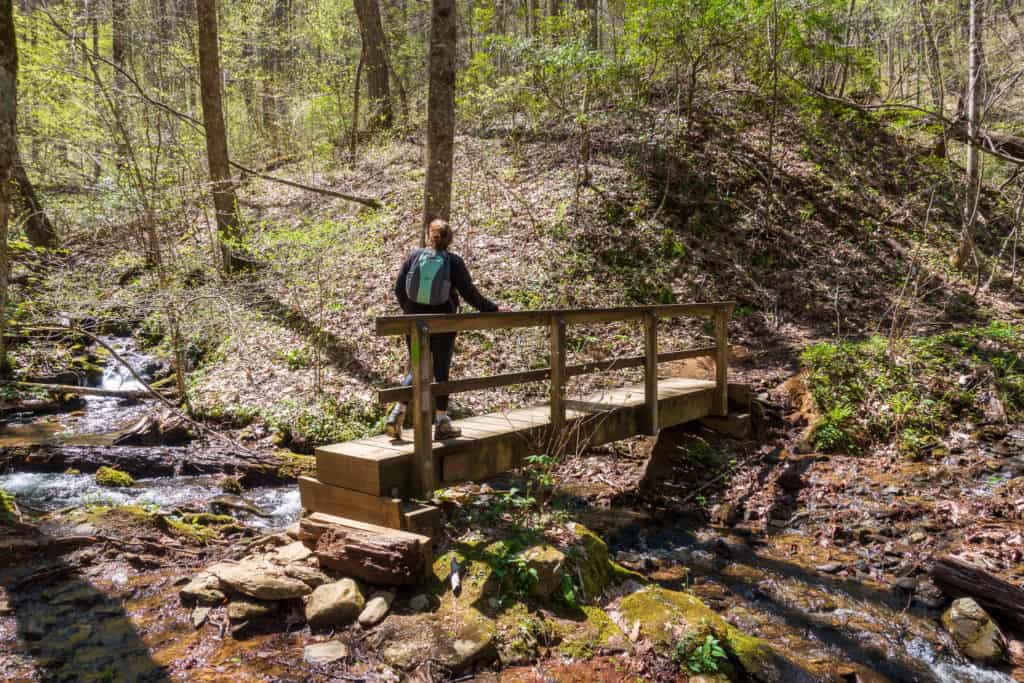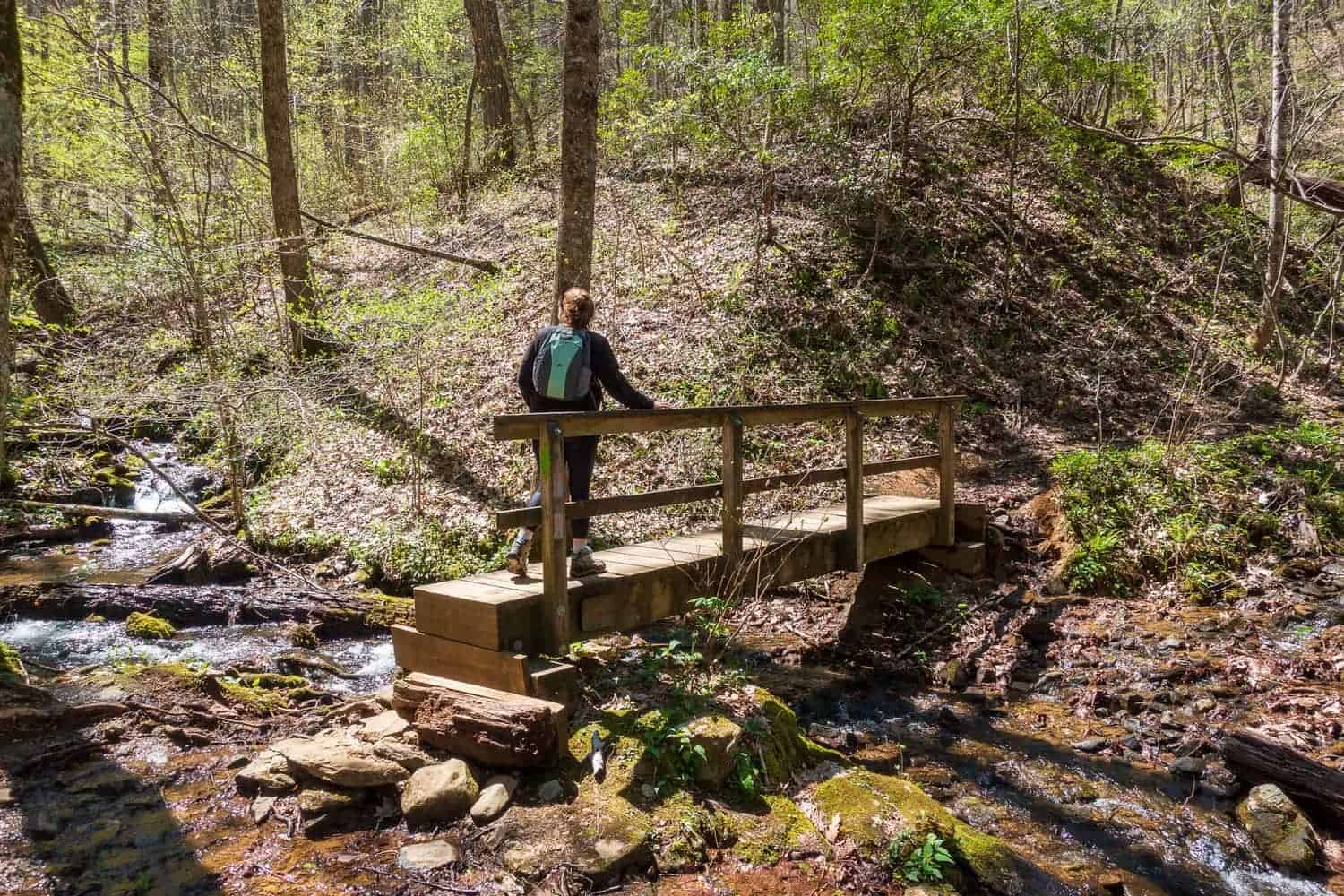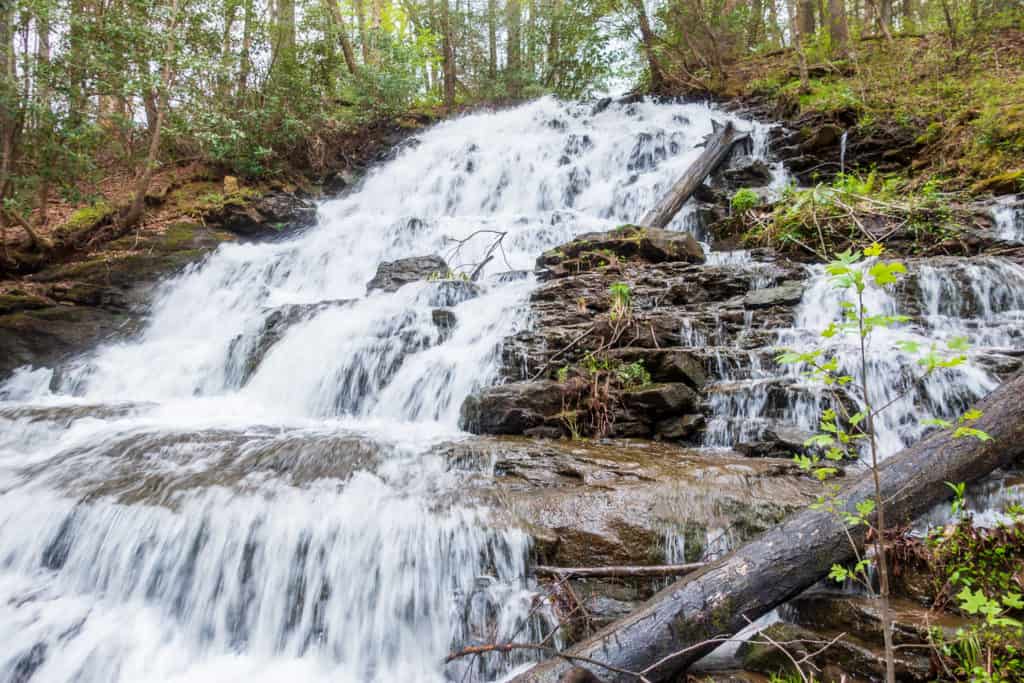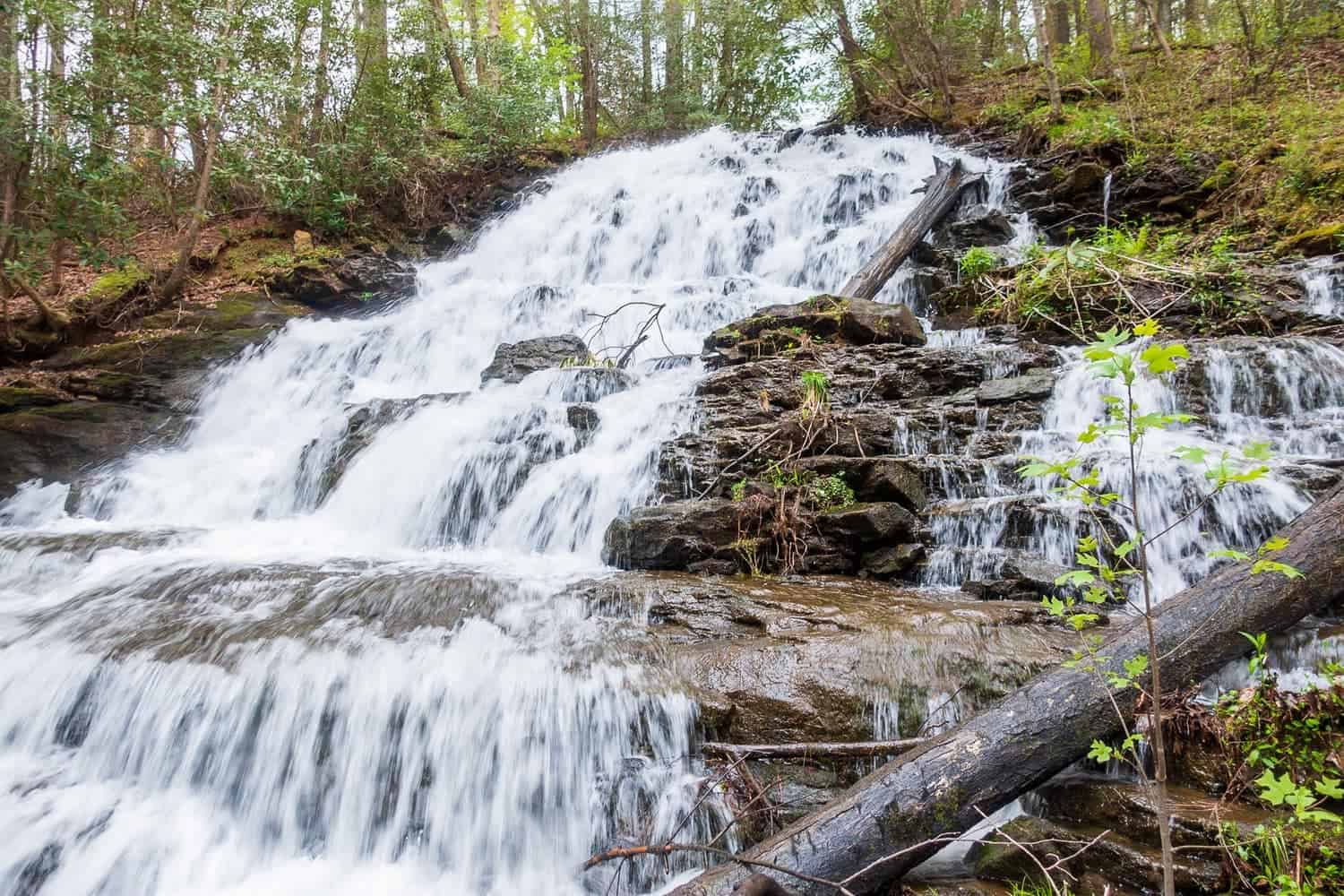 As far as activities go, there are tons of hiking options right inside the campground. There's also a playground, mini-golf, fishing, a lake, a visitor center, a museum, a waterfall, and kayak, paddleboard, pedalboat, & aquacycle rentals!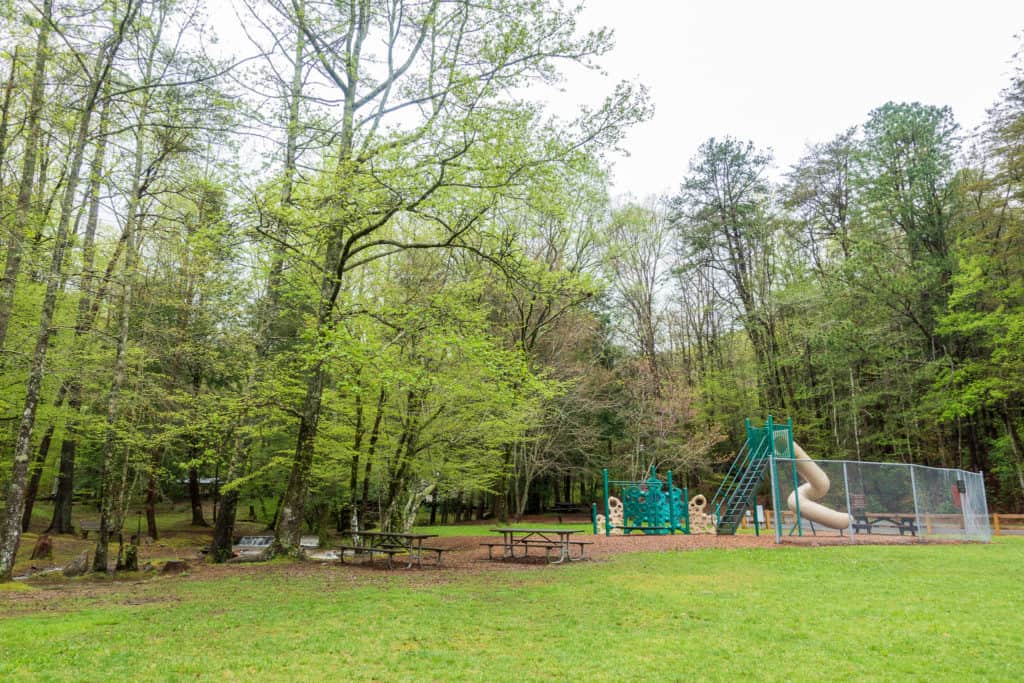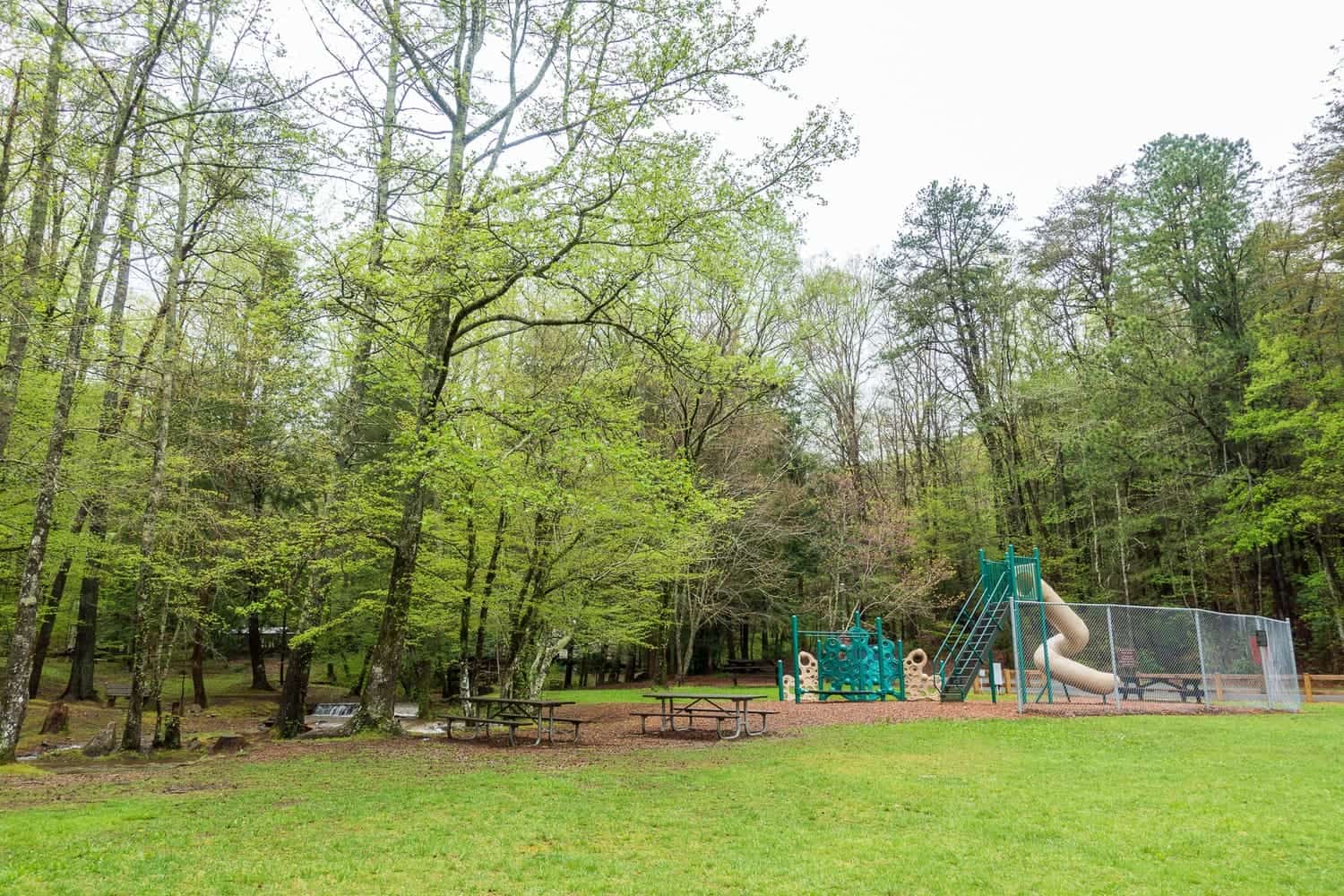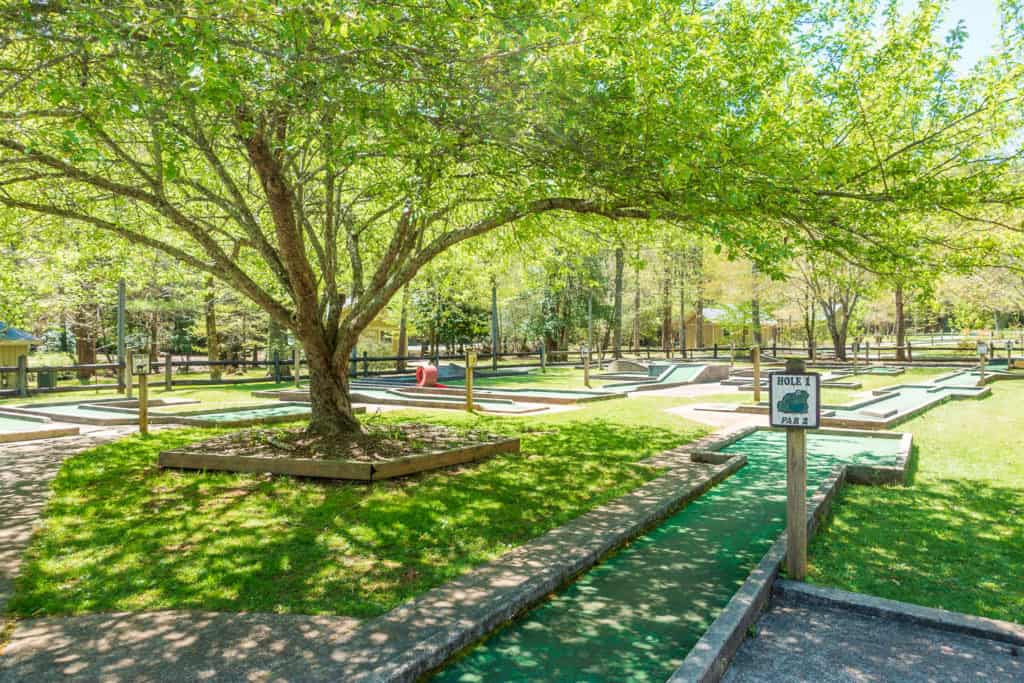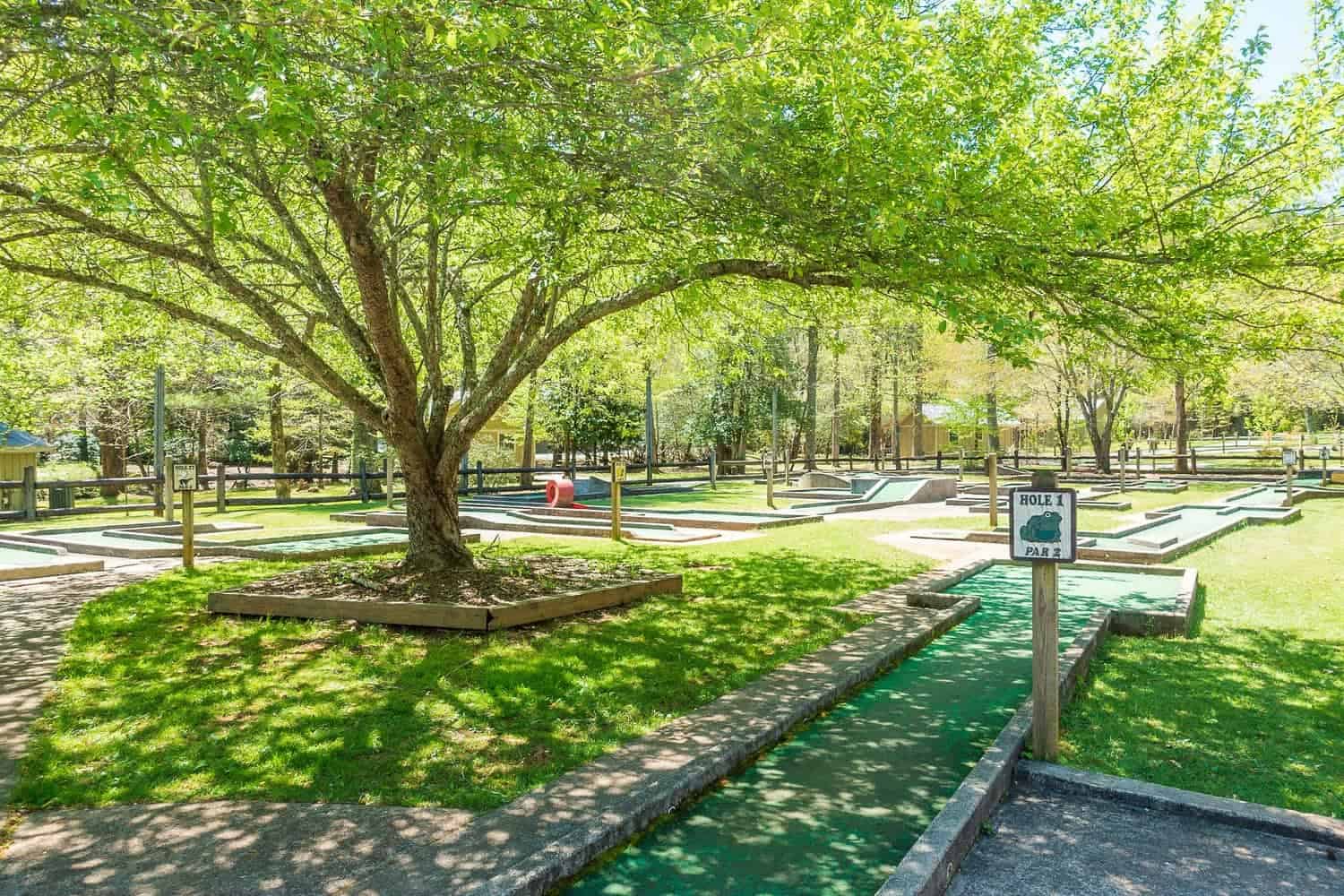 STATS ON THE CAMPGROUND
Address
405 Vogel State Park Road
Blairsville, GA 30512
GPS Coordinates:
N 34.765883 | W -083.925416
How Tight are the Spaces, Privacy & Proximity to Neighbors
There's a lot of variety in sites here. Site 18 was one of my favorite spots we've ever camped in! It was on an elevated hill with a view of the
creek and very private feeling. Site42 was just ok, It's best to research
the spots online before booking.
Our Site
Site 18 and then 42
Atmosphere
Relaxed, family-friendly, lots of
stuff to do.
Electric
YES
Water
YES
Sewage
NO, but there were several places
to dump gray water around the
campground.
Also – dump station at the entrance.
Road Noise
None
Online reservations
YES
Cell/Internet coverage
Limited – our service was spotty.
Some days we got it, some days we didn't. On the days we didn't, we
found ourselves working out of the cafe area of the Ingles grocery
store.
In Park Wifi
Sort of – Available at the Visitor
Center, museum, group shelter,
picnic shelters & cottages.
TV Stations Picked Up
None.
Amount of Hiking
Yes, 17 miles of it right outside your doorstep! – (find map
link)
Kayaking
Kayak, Paddleboard, Pedalboat, &
Aquacycle Rentals
Swimming
YES
Anything special on property
Mini-golf, fishing, waterfall, visitor center, museum, group shelter,
picnic shelters & rental cottages
Water access
YES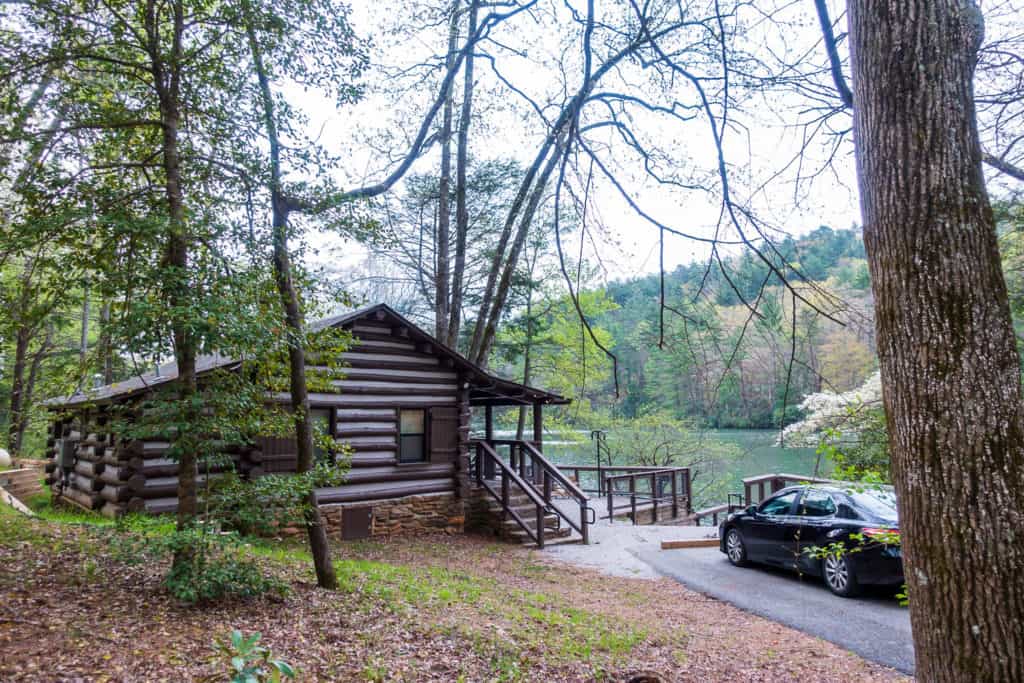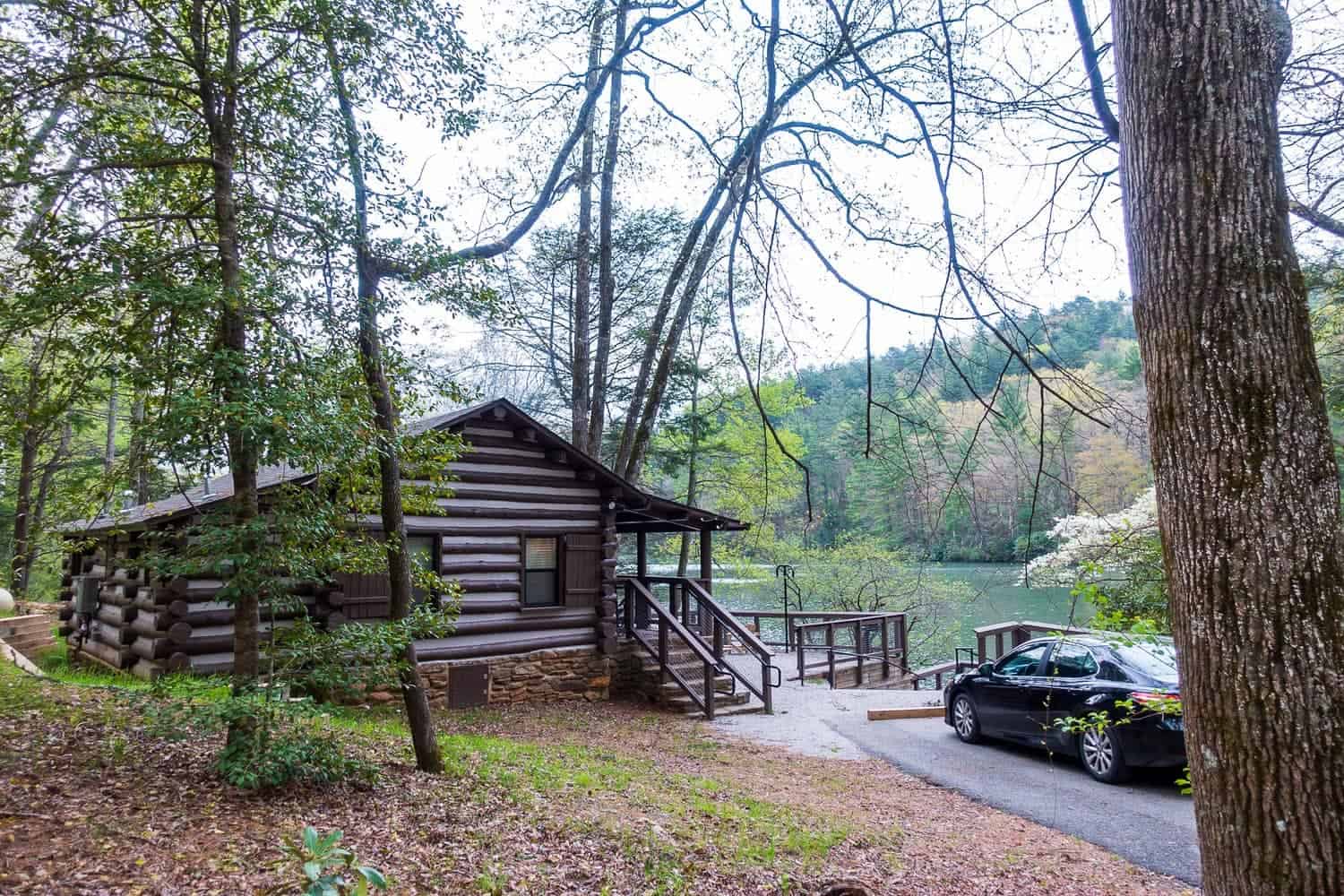 AMENITIES
| | |
| --- | --- |
| Pool | NO |
| Hot Tub | NO |
| Playground | YES |
| Laundry | YES |
Bathrooms
When we were there, they were just finishing up construction on all new bathhouses. I'm guessing they are now open and I'm sure they are great! I won't be including a chart for this section since I didn't get to see inside them.
BATHROOMS
Local Area & Attractions – What to See & Do Around Vogel State Park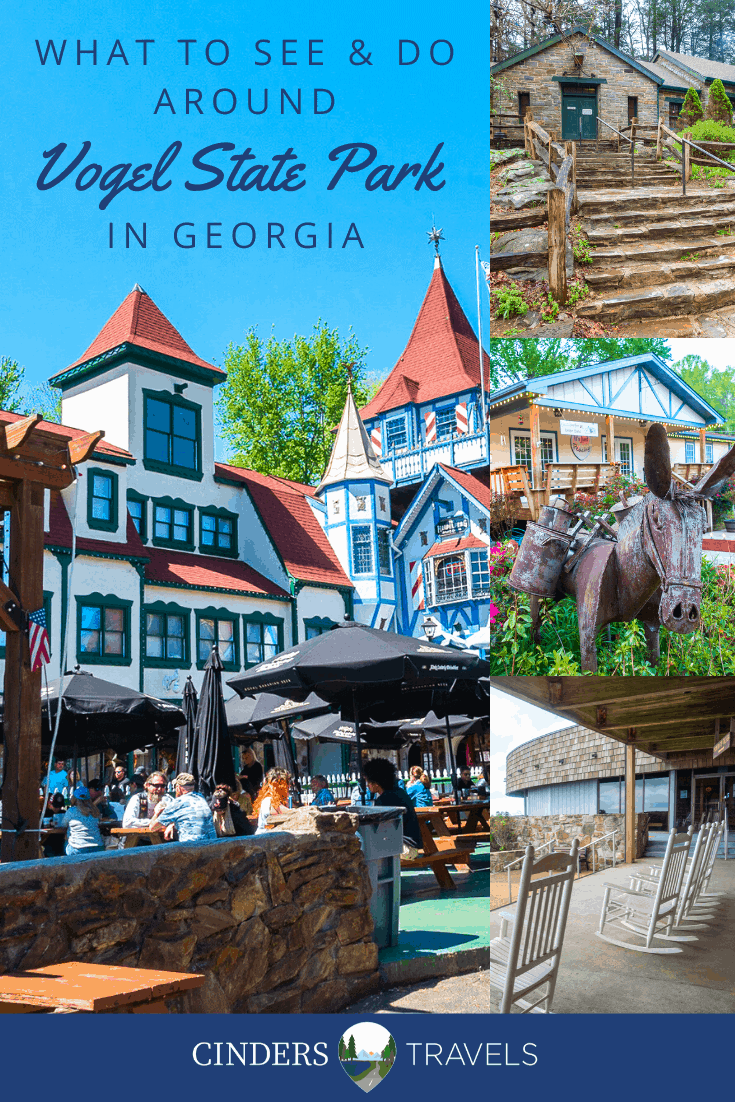 Meeks Park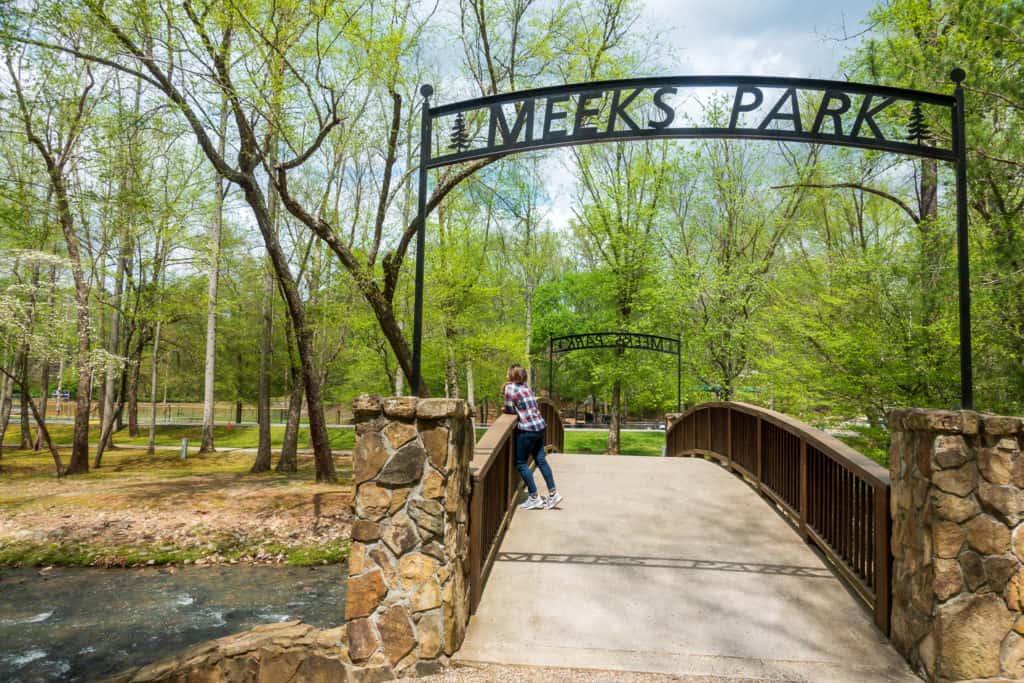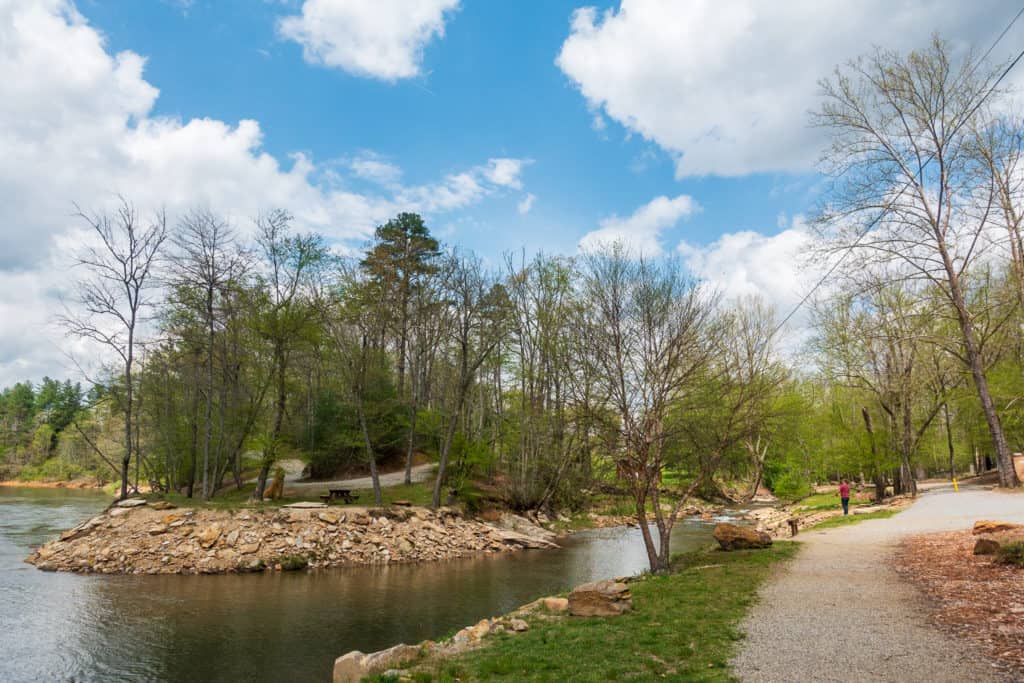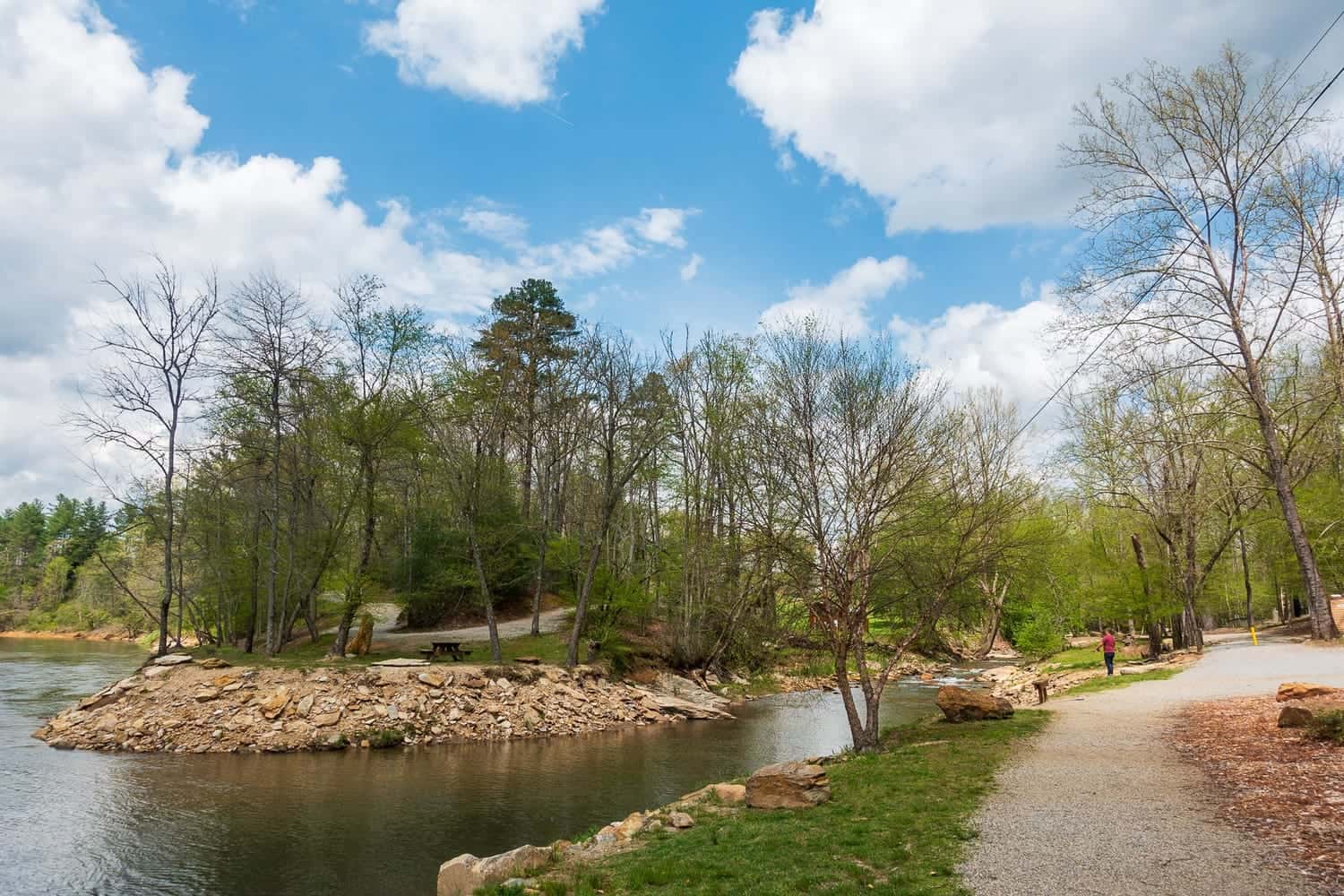 For a local park, Meeks Park was absolutely beautiful. There's a river that runs throughout, and then many bridges, nature trails, and swinging benches that you can stop at to take in the scenery. We saw a few people fishing while we were there. They also had a sports complex area with ball fields, batting cages, a playground, a skateboard park, a basketball court, tennis courts, swimming pool, a dog park, a disc golf course, several pavilions, and an outdoor gym.
Track Rock Gap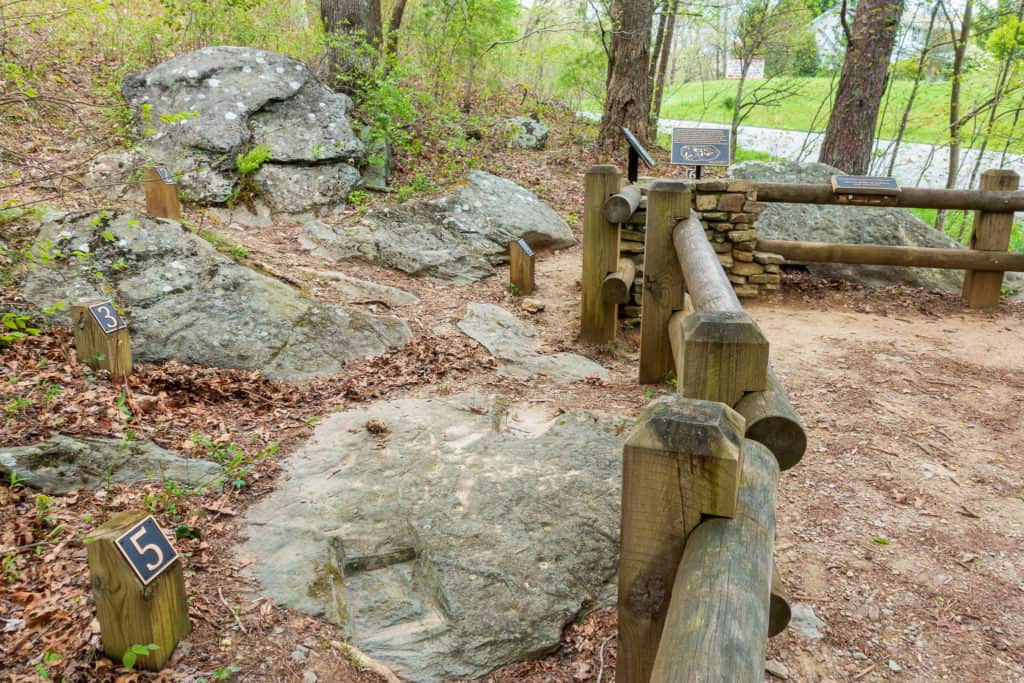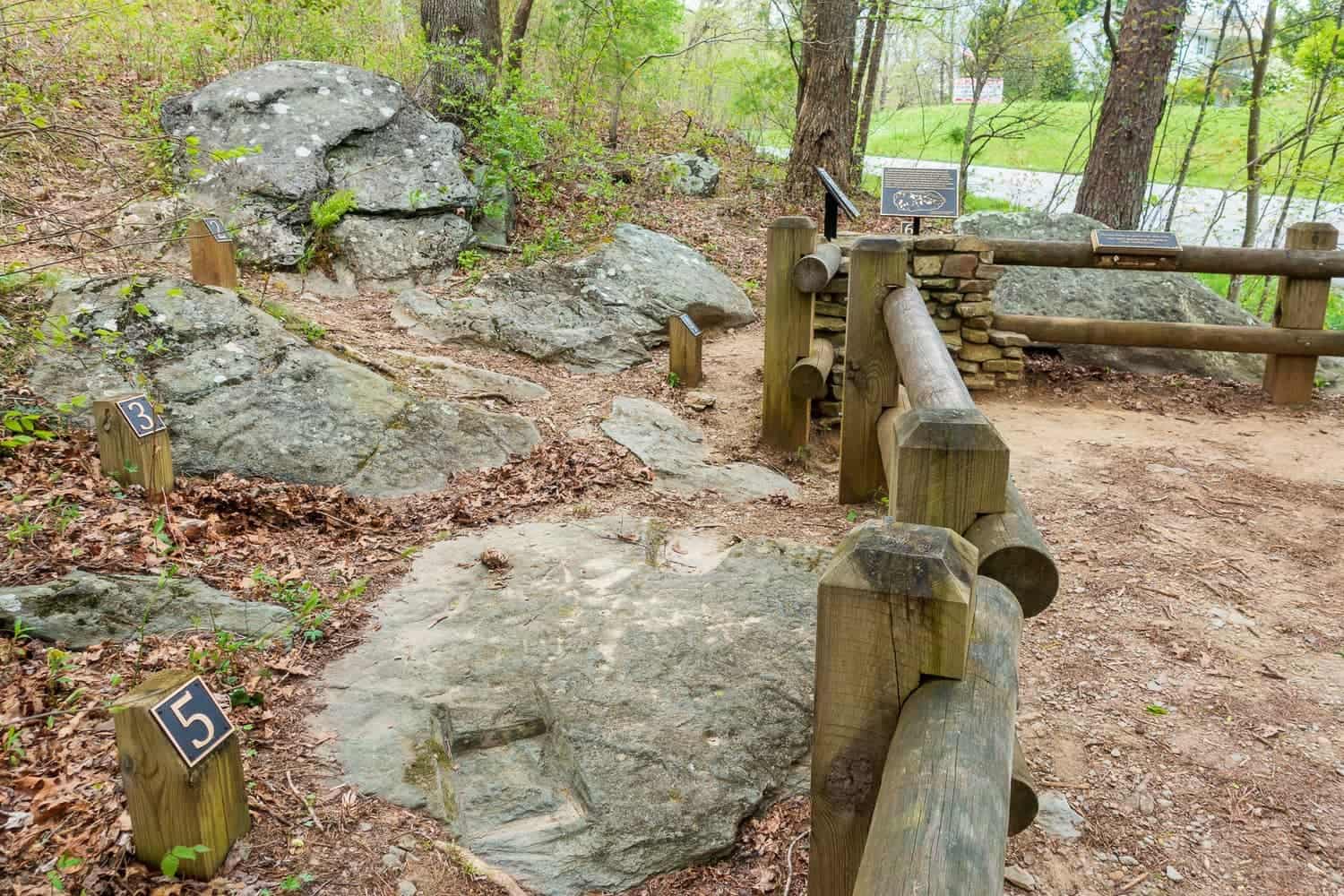 Not far from the campground, you can find petroglyphs at Track Rock Gap. I hate to say this, but unless you're really into petroglyphs, it's probably missable.
But, if you do go, it's recommended you take this worksheet with you: https://www.fs.usda.gov/Internet/FSE_DOCUMENTS/stelprdb5345701.pdf
Brasstown Bald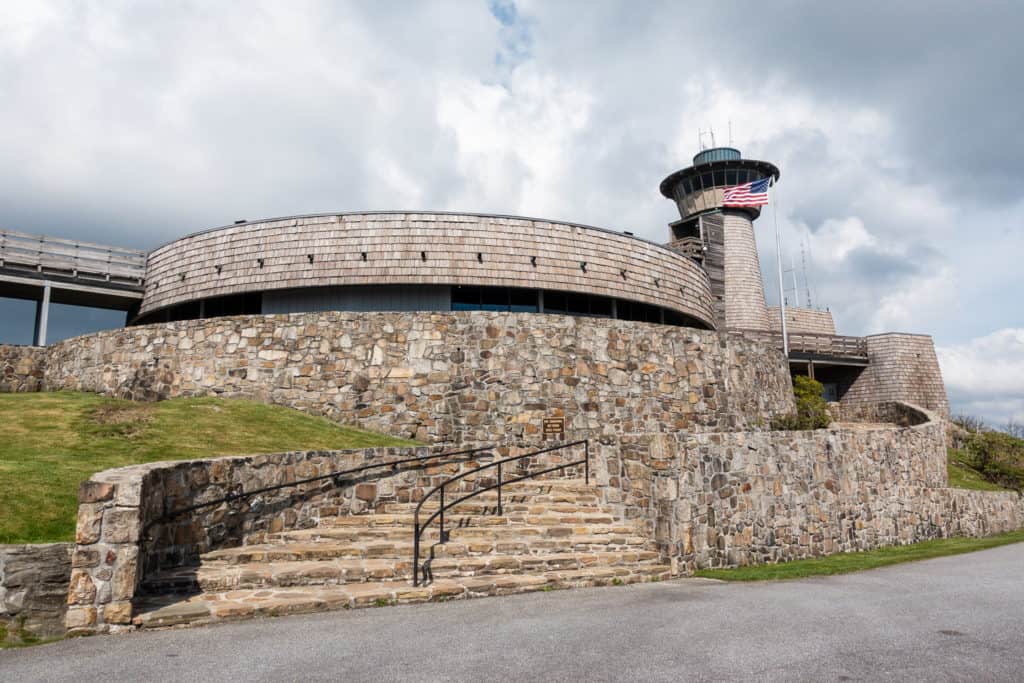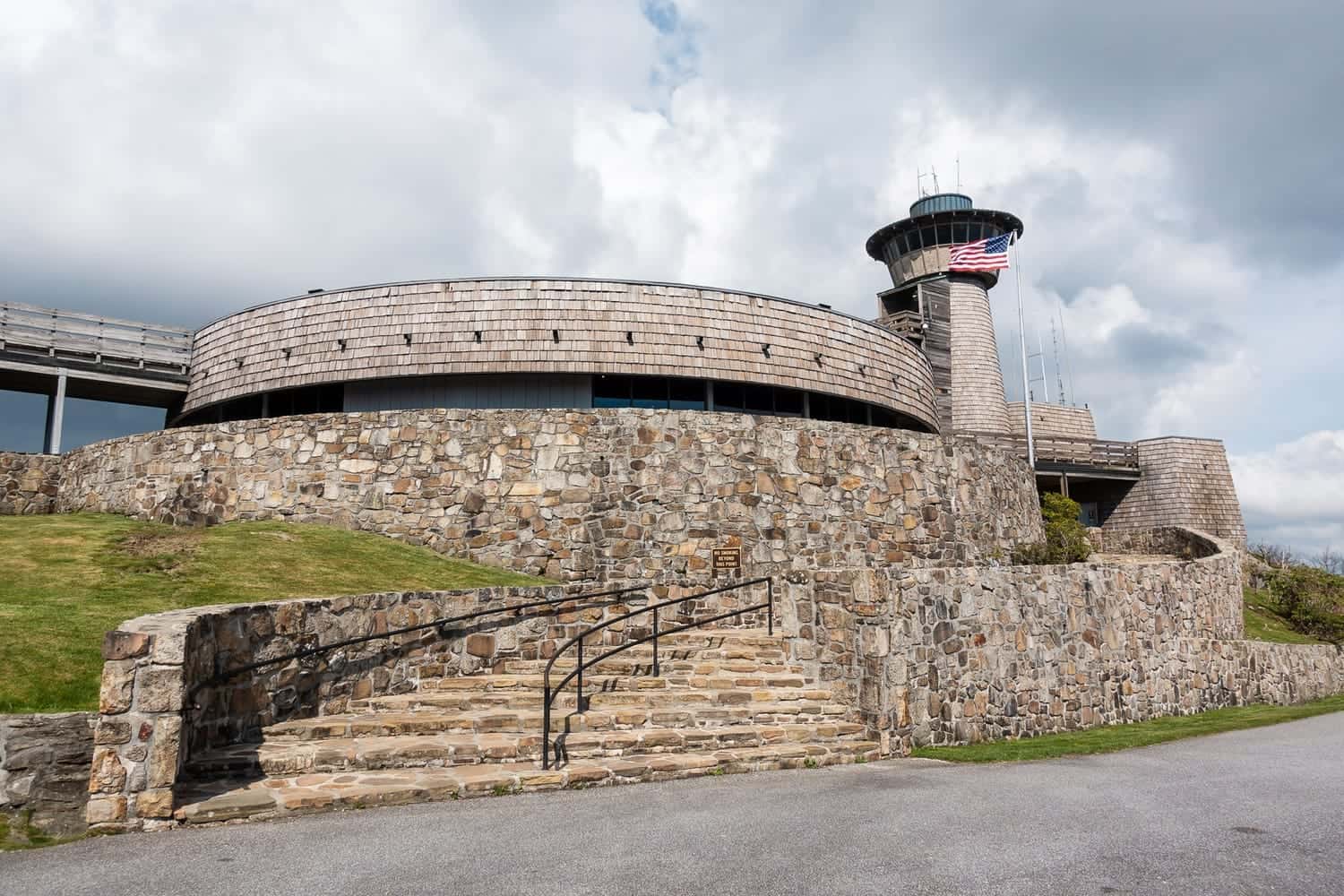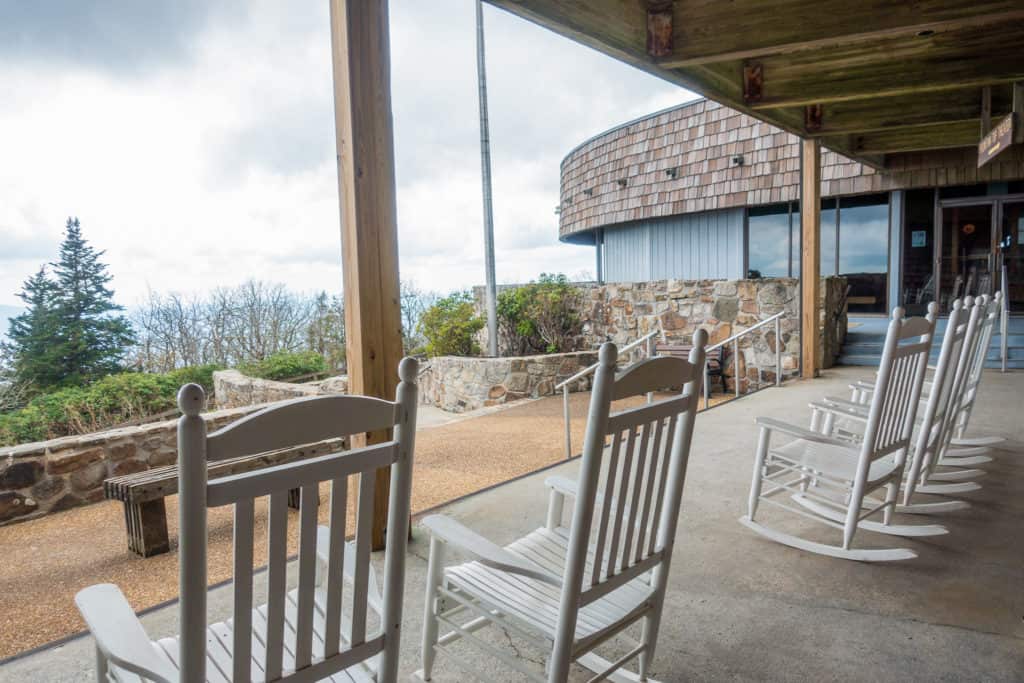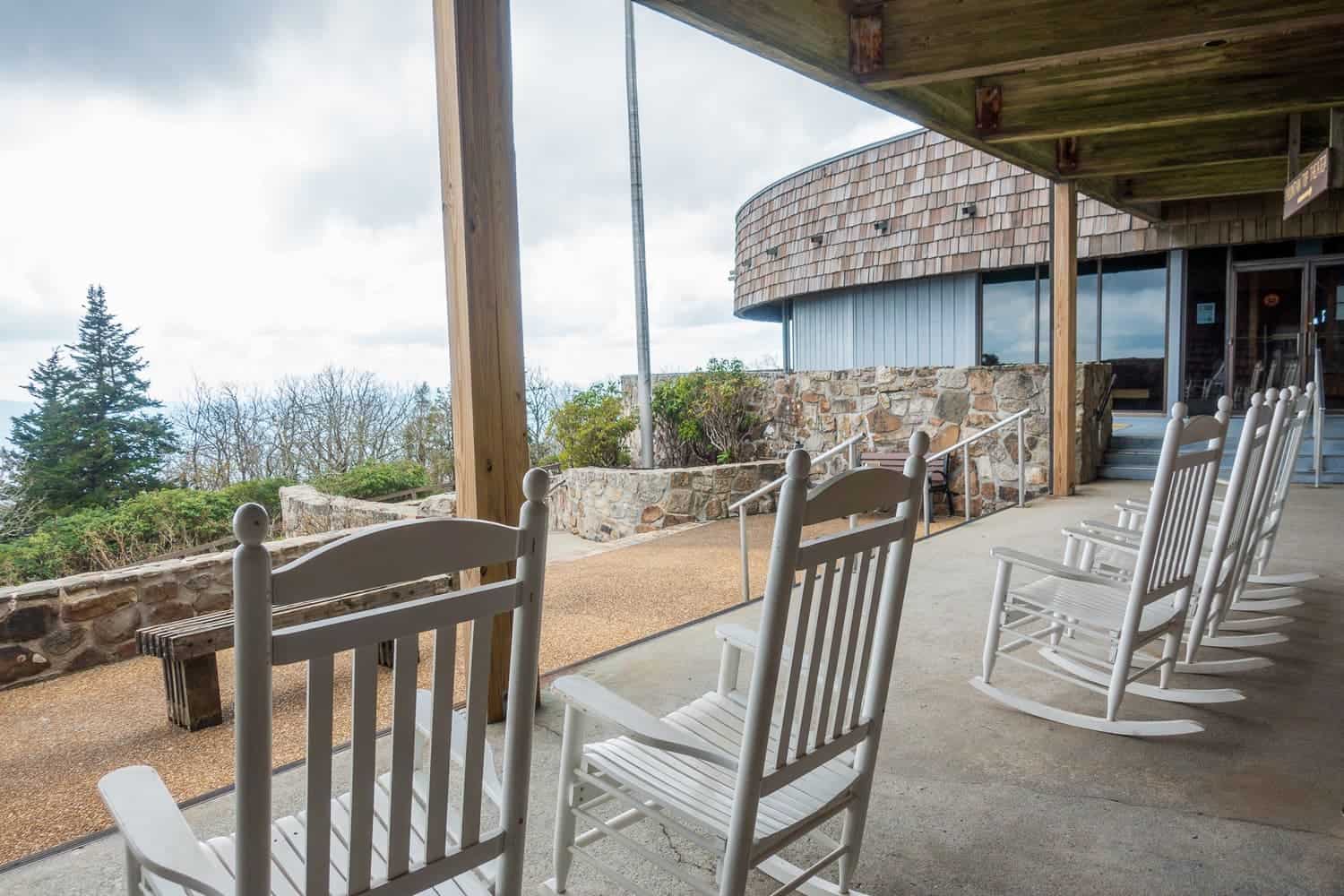 The Brasstown Bald observation deck sits upon the highest point in GA, at 4,784 feet above sea level. You can either hike a 1/2 mile trail up to the top from the parking lot or take a shuttle. Once up there, you'll be able to see a 360-degree view of the Southern Appalachian Mountains and the Chattahoochee – Oconee National Forest. If the sky's clear, you'll be able to see four states from one spot! (There is a $5 per adult entrance fee for this activity.)
Mountain Crossings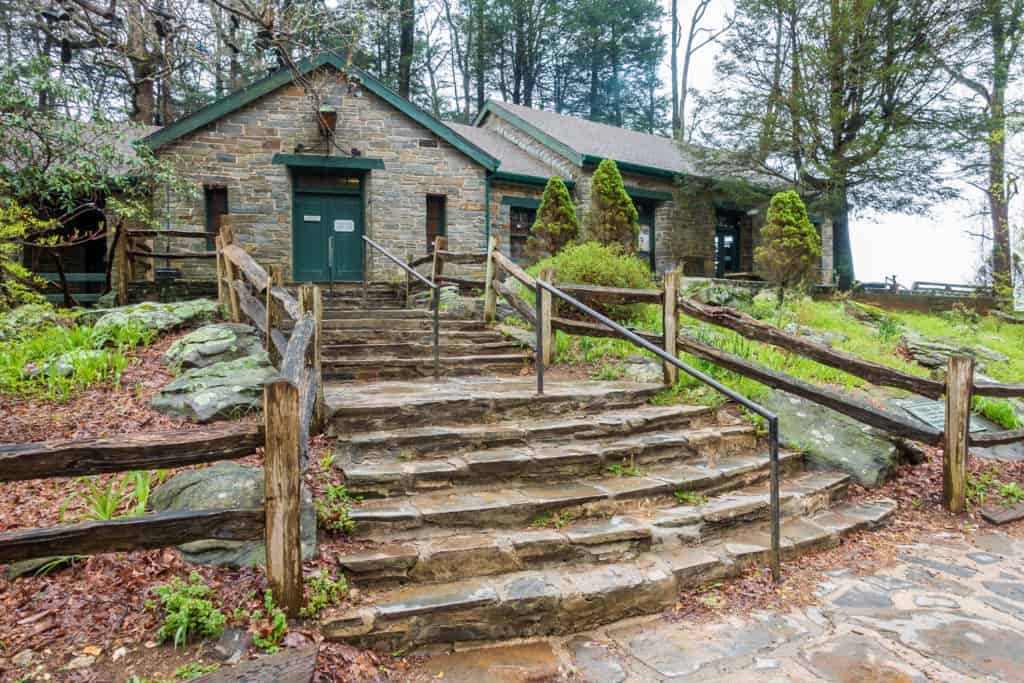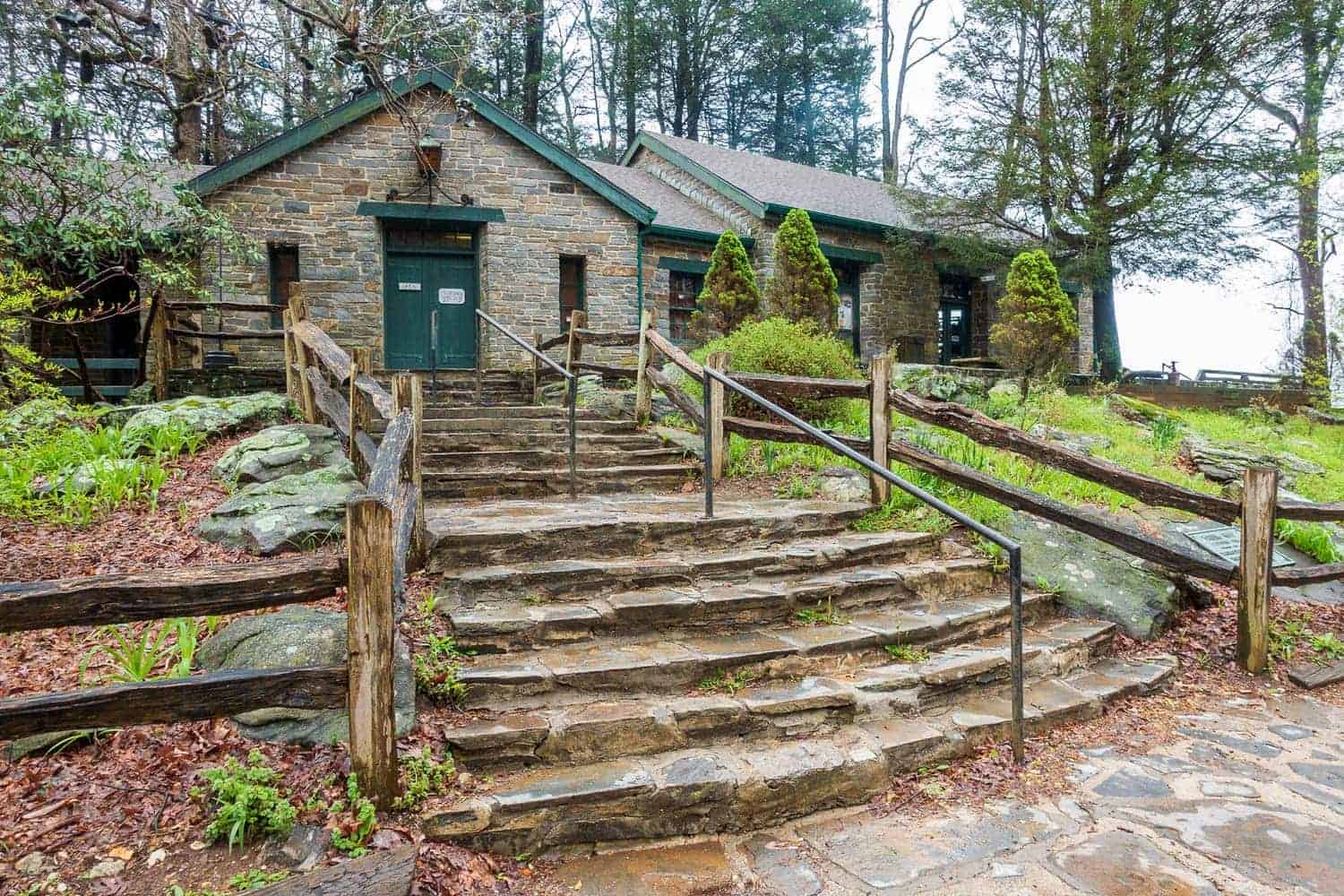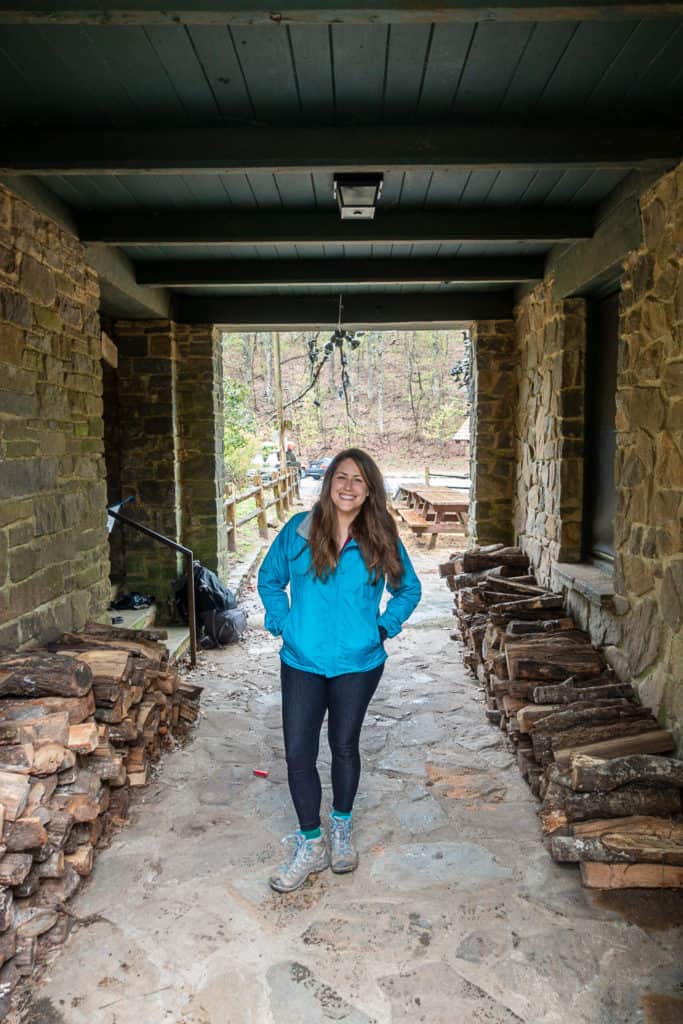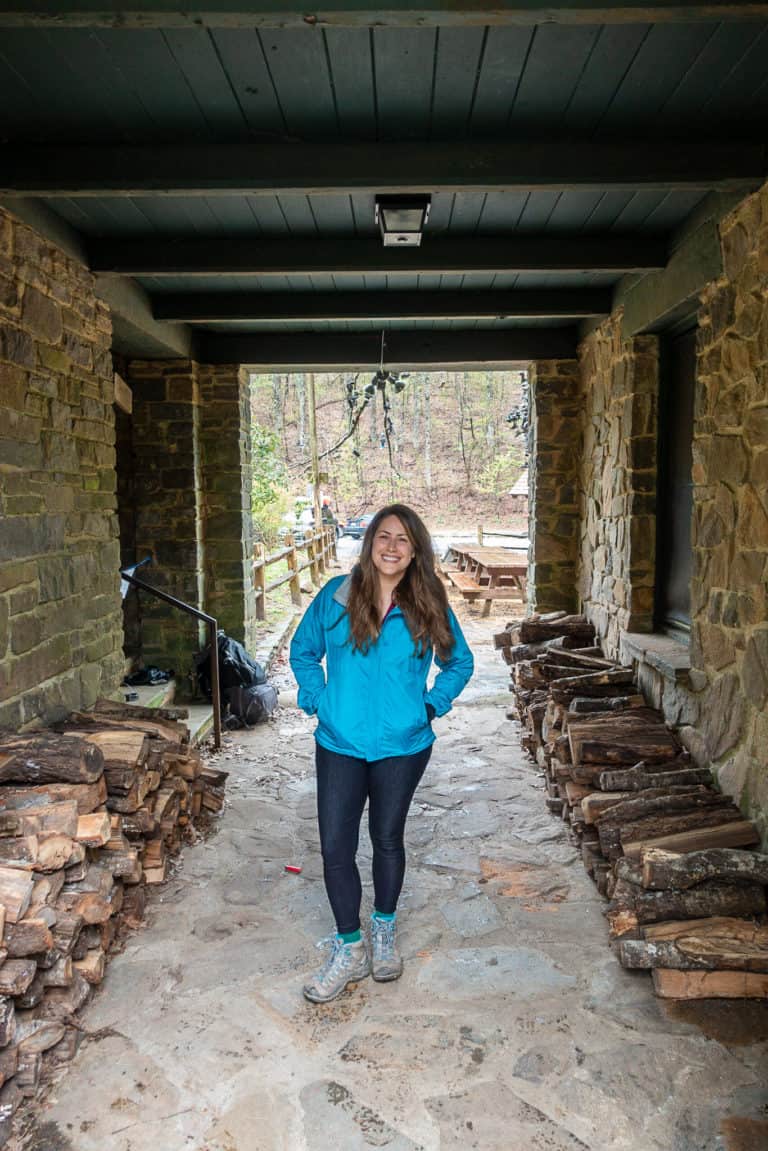 We were originally drawn to the Mountain Crossings store because #1) it's a gear store, but #2) it's a gear store on the Appalachian Trail, and the building is said to be the only covered portion of the entire trail! The building has been there as long as the trail has been completed, since 1937. However, it wasn't until the 1980's it became an outdoor outfitter.
These days, it's clear the store serves as an essential stop for backpackers traversing the Appalachian Trail. From what we saw while there, the shop provides much more than just gear. It was raining on the day we visited. Hikers were drying off their clothing and packs in front of large brick fireplaces, others were cooking pizza in the back, and even more were waiting out the rain at the hostel on the property.
Nottely Reservoir Trail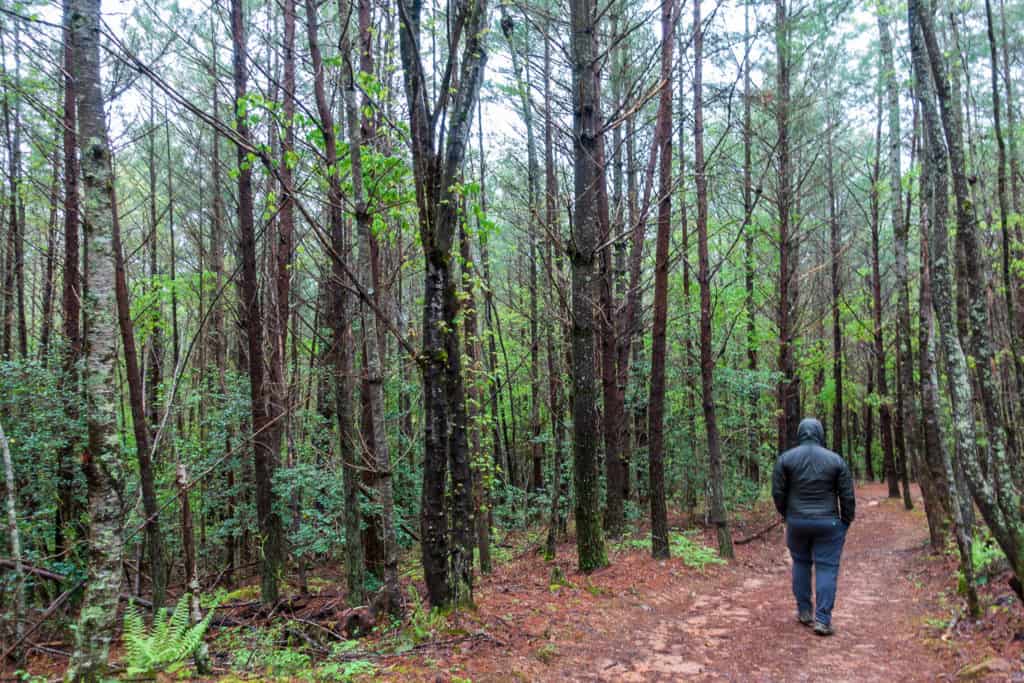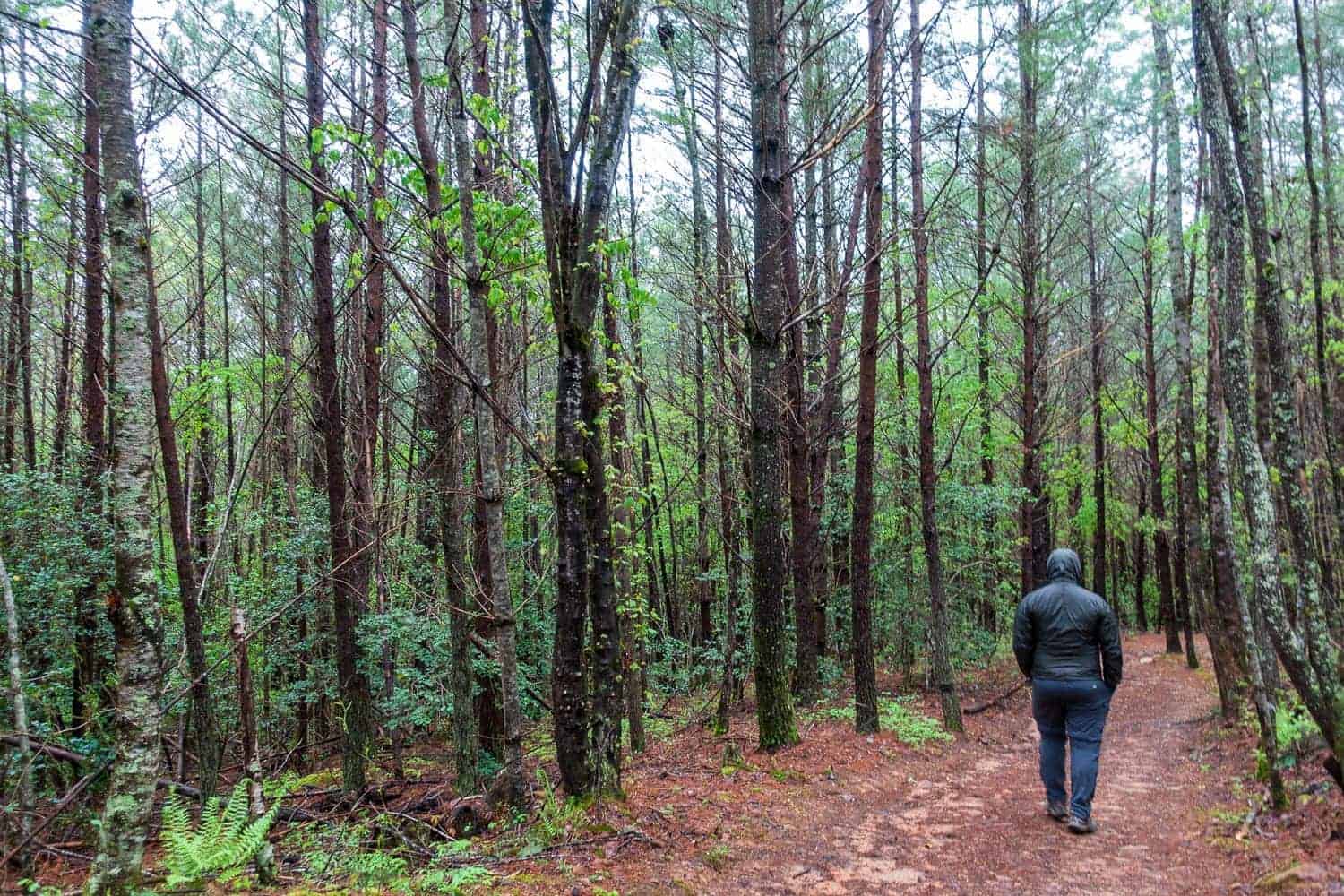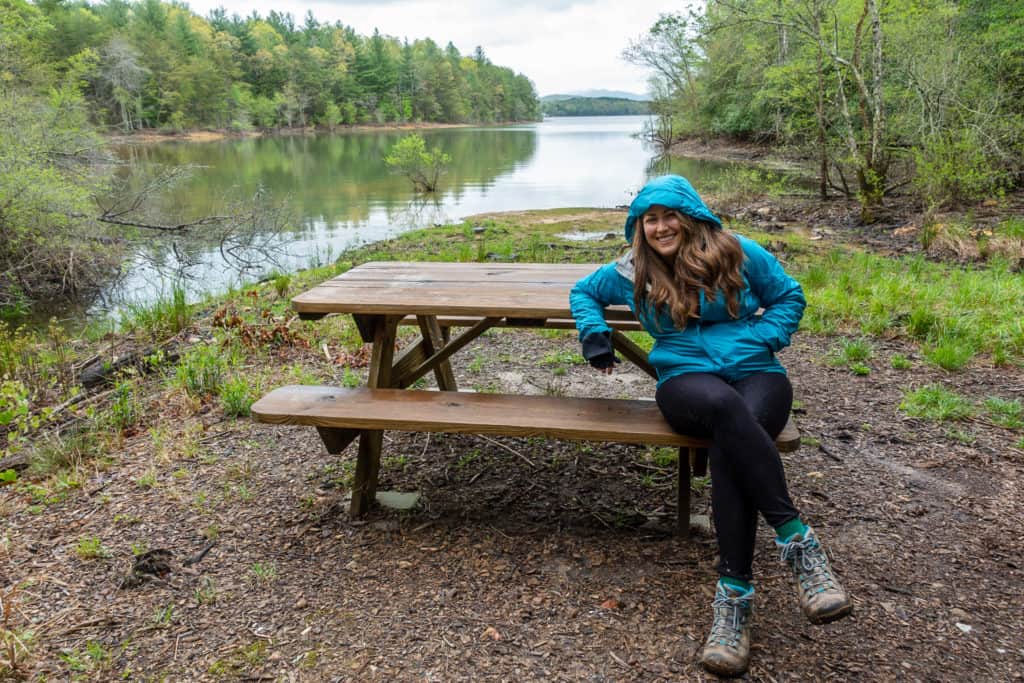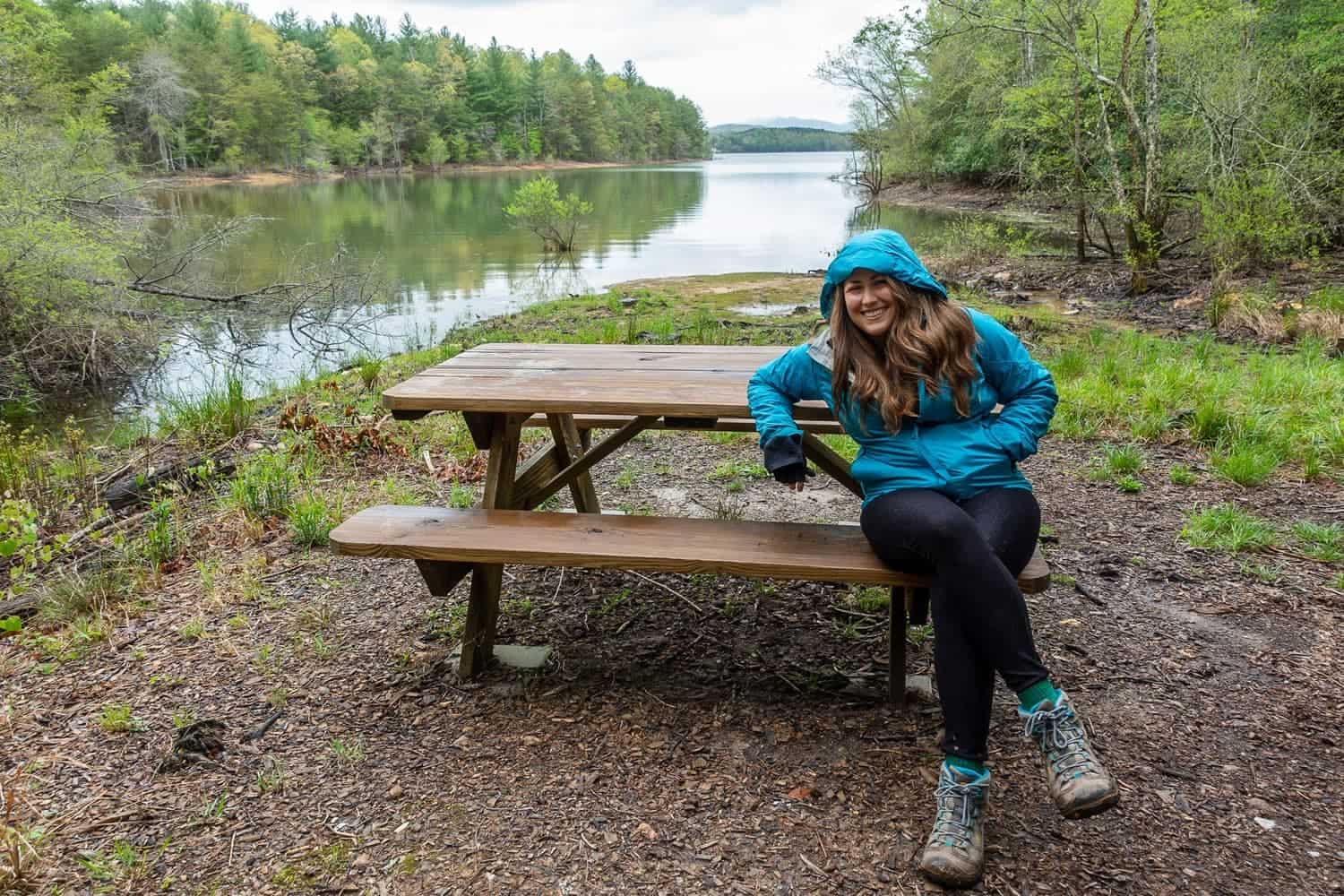 The Nottely Reservoir Trail is a 1.7-mile trail that weaves throughout the woods along Lake Nottely. When planning out a stop in Georiga, I originally picked Vogel State Park over Tallulah Gorge State Park due to Lake Nottely. Barrett and I are on a mission to find a great lake town to call home, so spots with lakes tend to end up being moved up the list! (The lake was beautiful, but a bit too small for us to think about living there full time.)
Helen, GA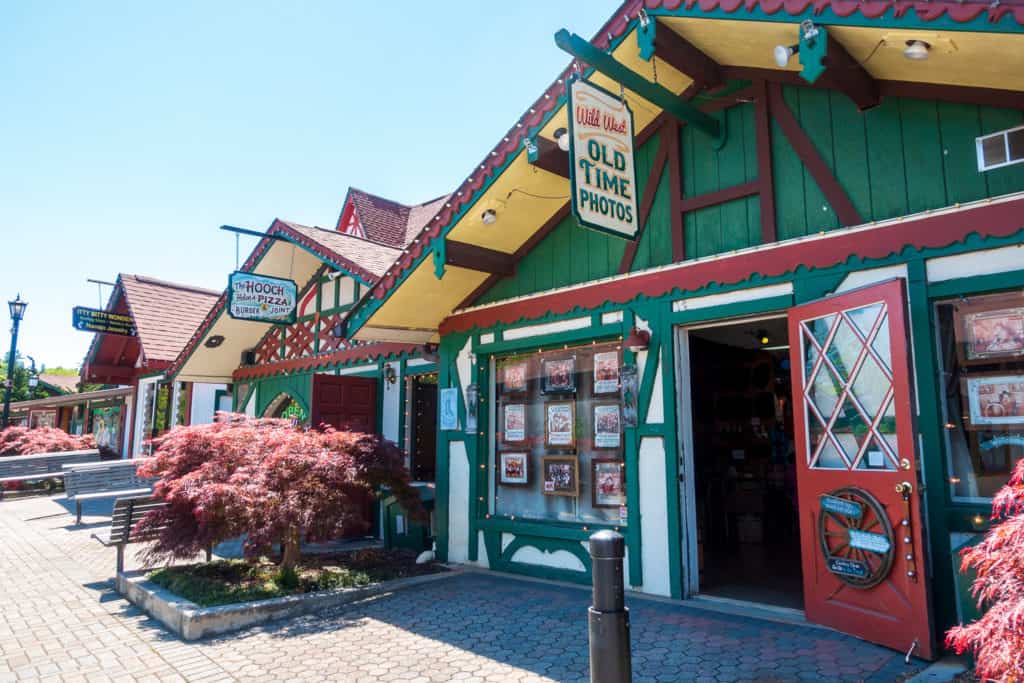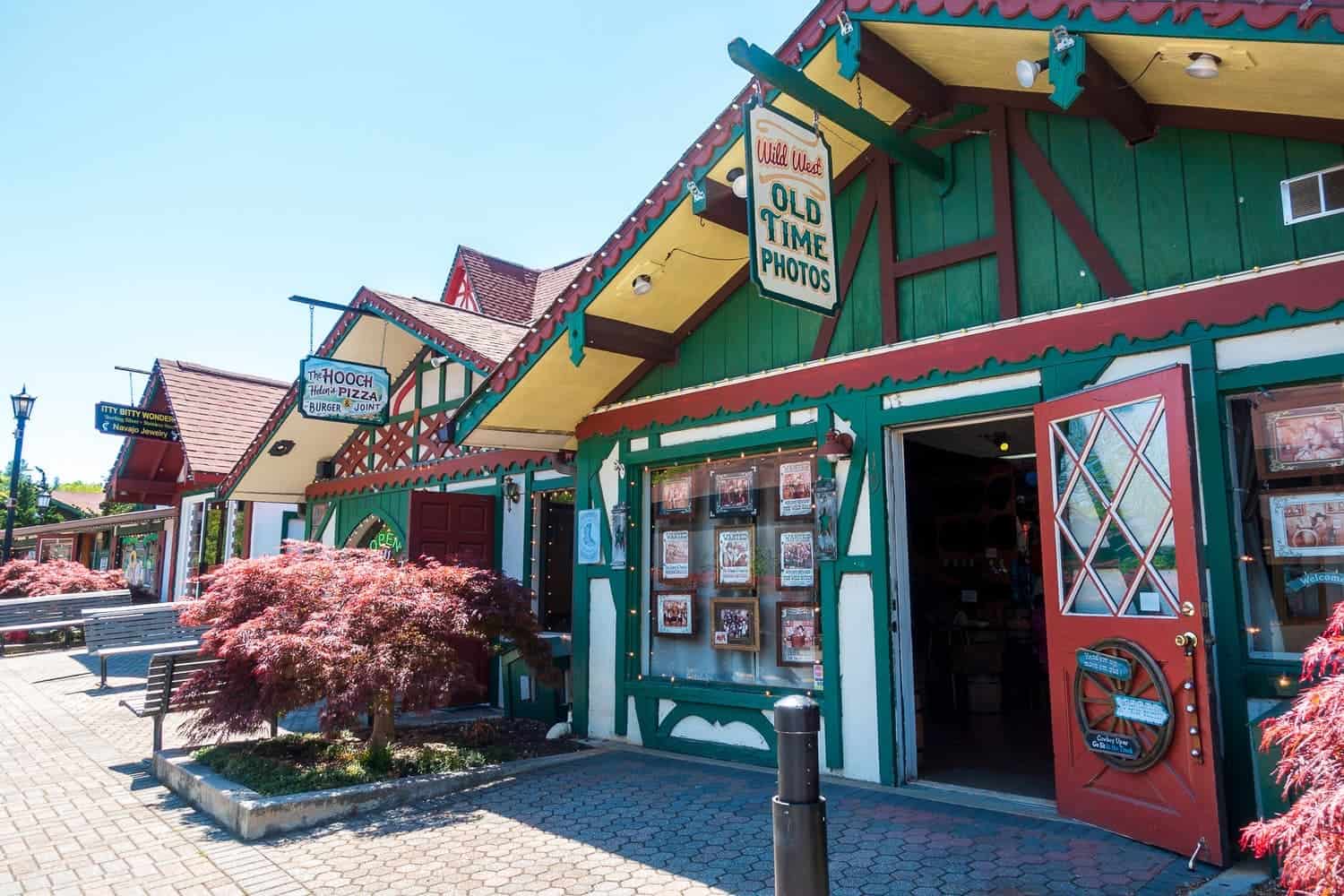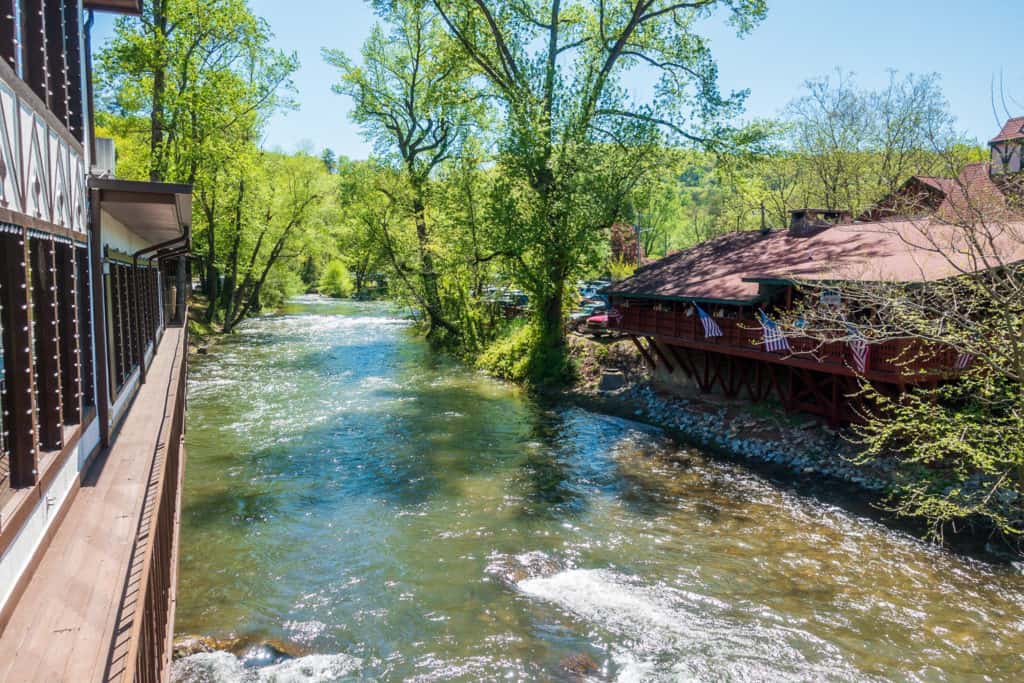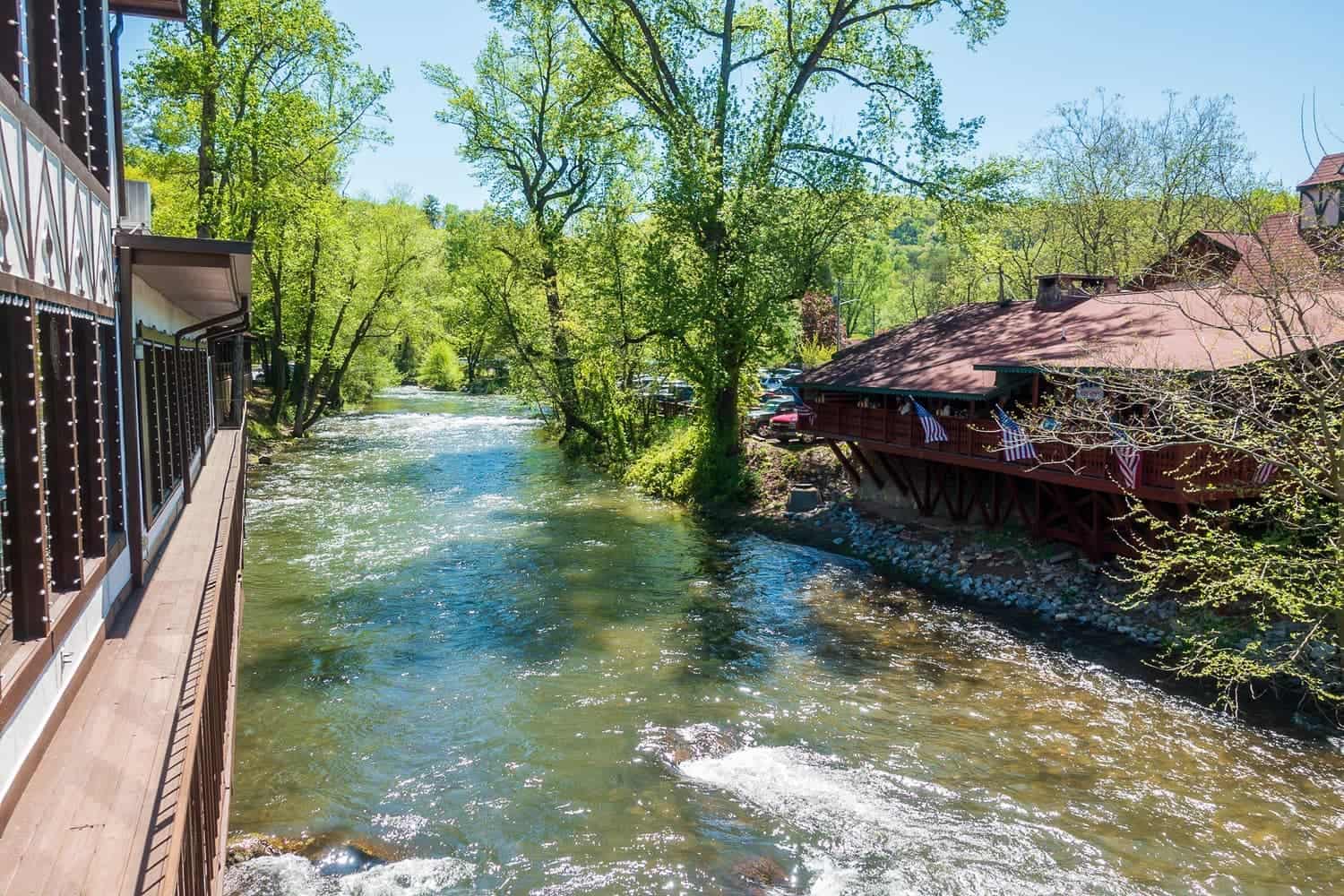 The upbeat Bavarian town of Helen, GA was an unforeseen surprise! I fully expected just to drive through, take a look, maybe spend an hour walking around, snapping a few pics. But we ended up staying for a full day! There's pretty much all the things you would expect in a tourist town, but also some surprisingly delicious food, great live music and charming waterfront spots to eat and drink. In the summer there's even tubing on the river running throughout the middle of the town.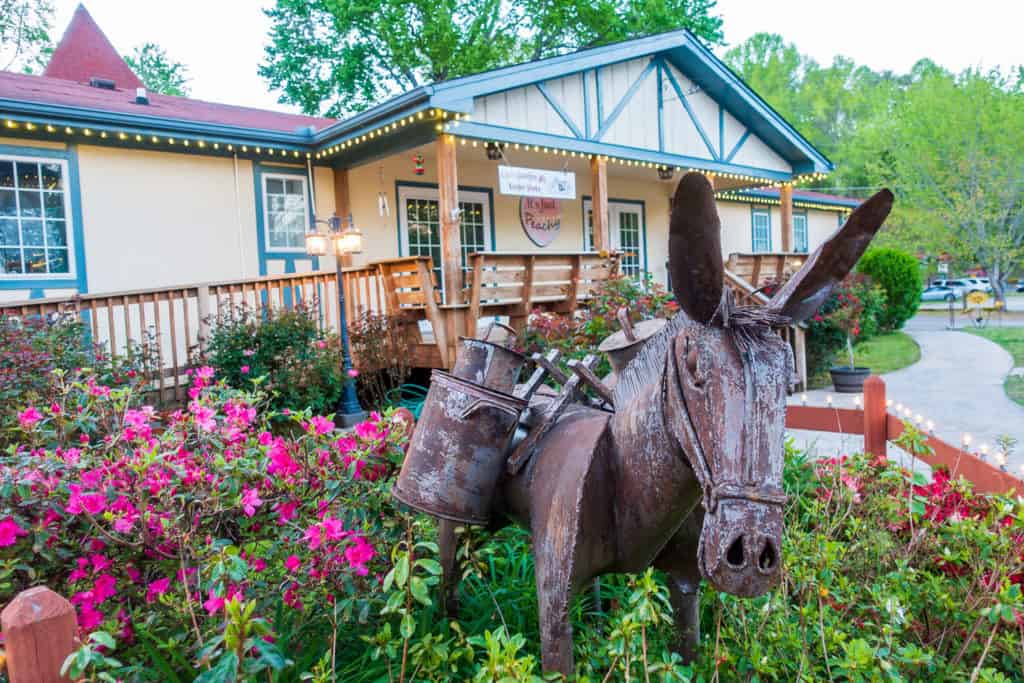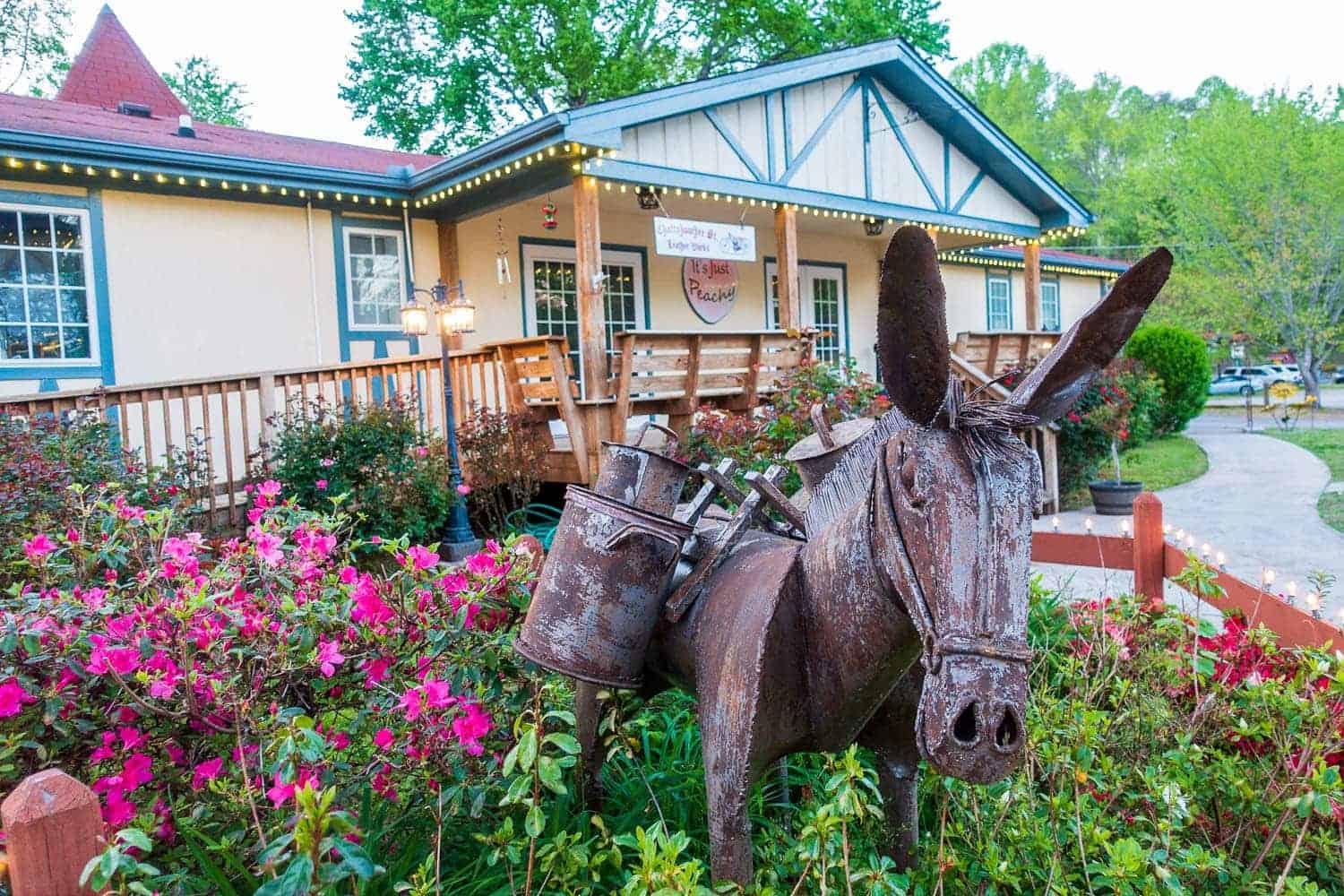 Quick shout out to Bigg Daddys Restaurant & Tavern, which was our favorite place we found to eat while there! Super tasty burgers!!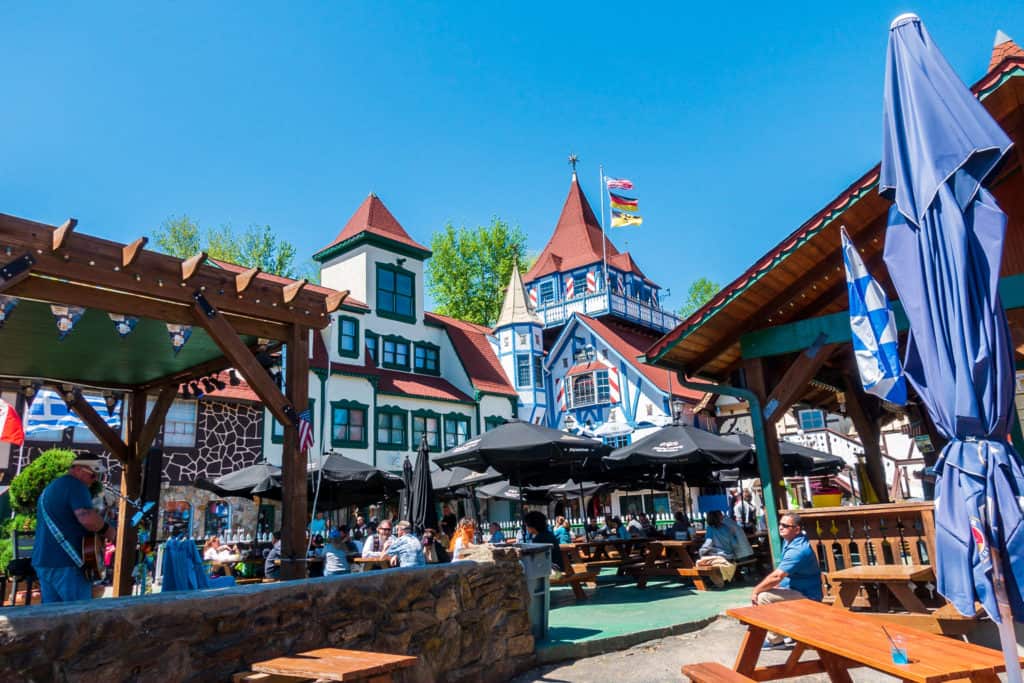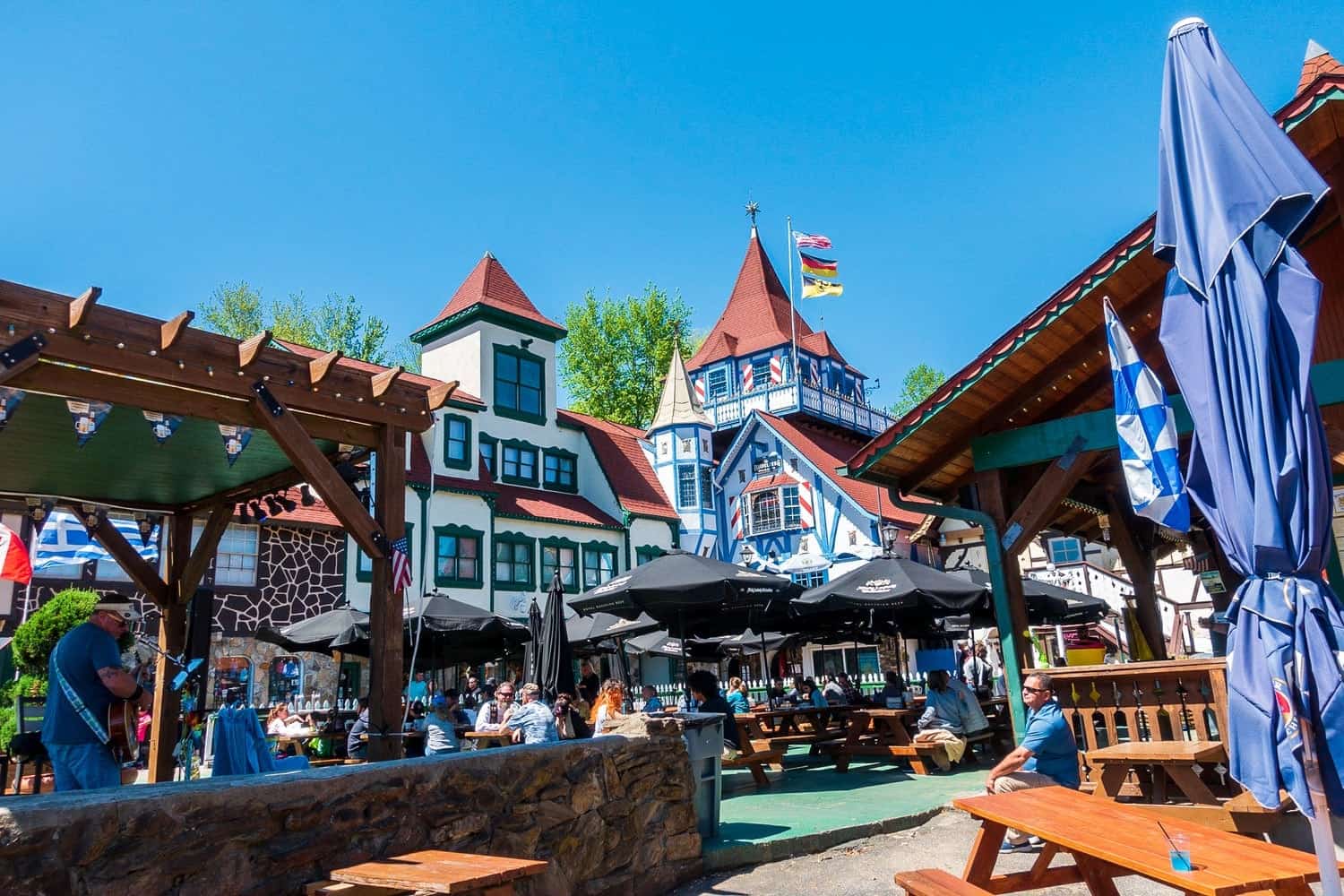 Helton Creek Falls
Helton Creek Falls was a hidden gem. It's a gorgeous waterfall that takes a bit of driving off the beaten path to find, but is 100% worth it!
We felt like we were hiking through a jungle to get to it! This is just the bottom of the falls in these pictures that you can walk right down to. There's also a higher point you can walk to as well!
LOCAL AREA & ATTRACTIONS
Attractions Around Town
Meeks Park, Track Rock Gap,
Brasstown Bald, Helen,
Mountain Crossings, Lake Nottely,
Helton Creek Falls
Proximity to the Closest Big Town
Blairsville, GA
Camp Store
YES – on property
Convenience Store
Circle K: 10.8 miles away
Grocery
Ingles Market: 11.7 miles away
Big Grocery Store
Walmart: 13.6 miles away
Gas
Valero: 4.8 miles away
Dates We Were There and Cost:
4/14/2019 – 4/22/2019
$36 per night
ParkPass fees are as follow: 1-12 passenger vehicles $5 per day or $50 annual ParkPass
MEMBERSHIP DISCOUNTS
Overall Rating
5/5
Vogel is still one of our all-time favorite campgrounds! We loved it there!