Latest posts by Cindy Scott
(see all)
(Last Updated On: December 21, 2020)
This past spring, my husband and I went to Dollywood for the first time ever. In case you're new to this blog, here's a quick bit about us. We are full-time RVers. I love to trip plan and help people digitally market their businesses. Barrett is going back to school (online), working toward a degree in environmental conservation. I also spent one summer, many moons ago during my college years, working at Cedar Point on the Magnum XL-200 coaster.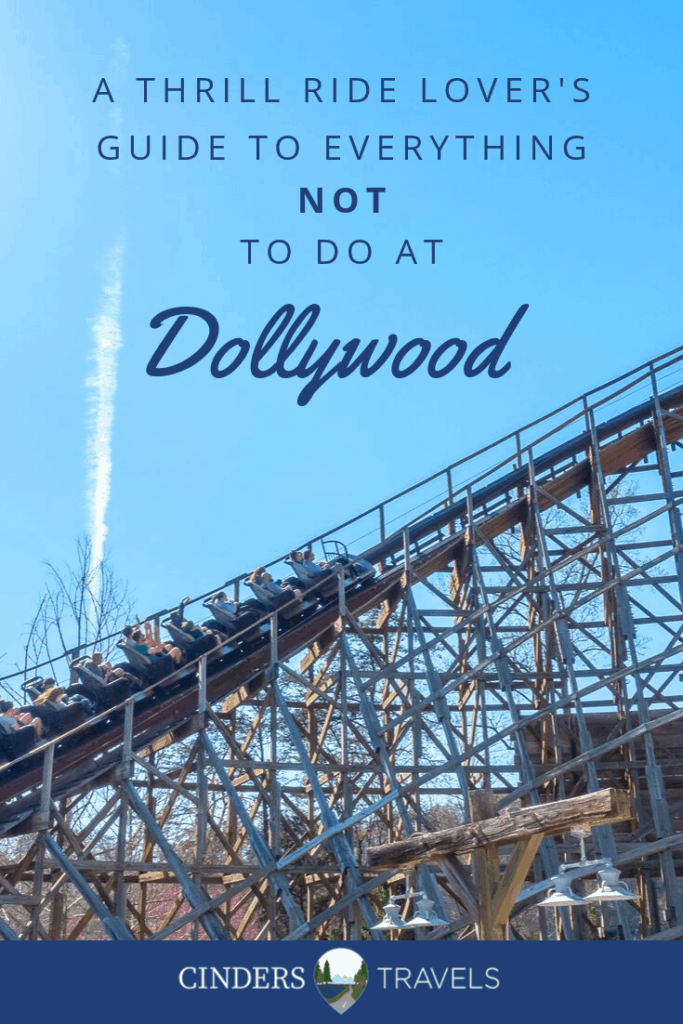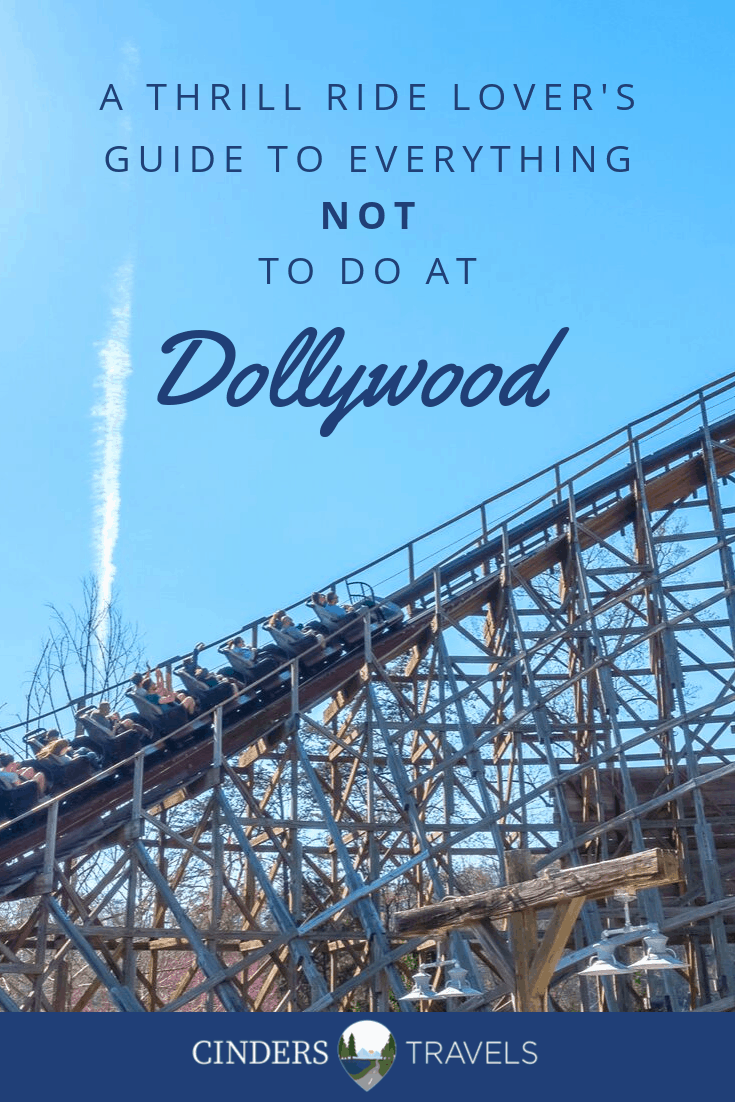 I personally LOVE all things that go FAST! Including, but not limited to cars, boats, and rollercoasters!
Going to a new park is always super exciting for me, but also a little stressful.
I pride myself on my ability to research a new place before I arrive, figure out the best way to experience it and then go and have the best trip ever! But, when I'm planning a trip to a new amusement park, it's a little different because I try my best to not discover too much about the thrill rides before I go. It's kind of like how some people don't want to watch the trailer before the movie. I don't want to know all of the rides' secrets before riding them. I like being surprised the first time around.
Most of the time, I'm pretty darn good at planning a trip. But I'm not perfect, and there's always that small percentage of time when things just don't quite work out. This post is about one of those times.
Our day at Dollywood was just one of those days where you watch the wait time screens and realize you got in all of the lines at the wrong time.
So what do you do when you mess up so royally? You, of course, write a blog post about it so others can learn from your mistakes!
If you haven't gone to Dollywood yet, love fast rides, and just want to get in as much adrenaline as possible, please take a moment to learn from my mistakes so you can go and have the best day ever, the first time around! ?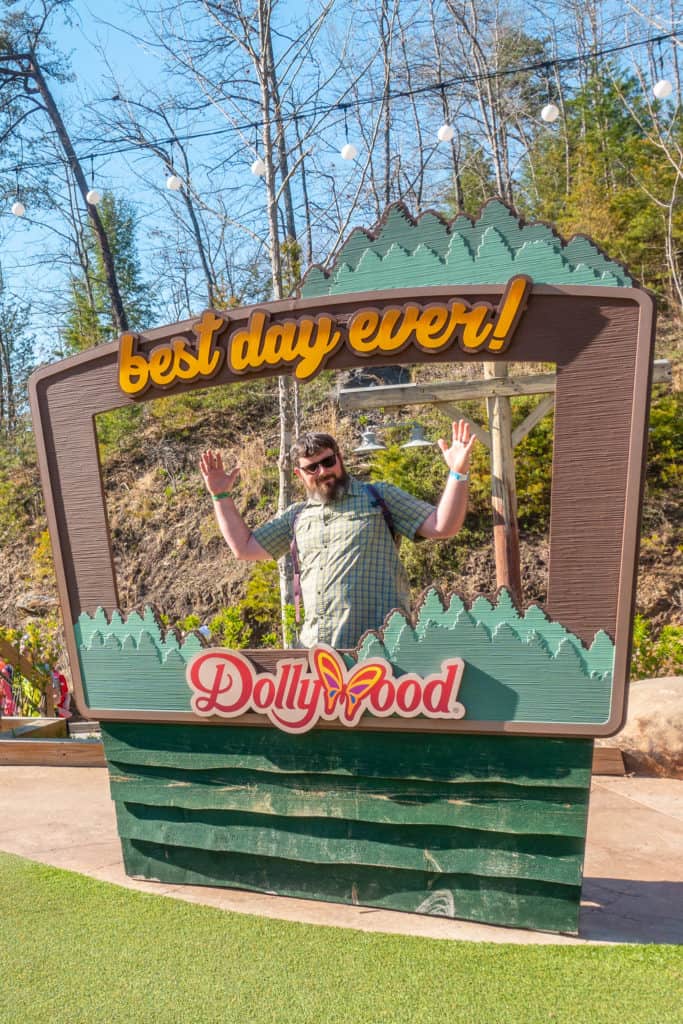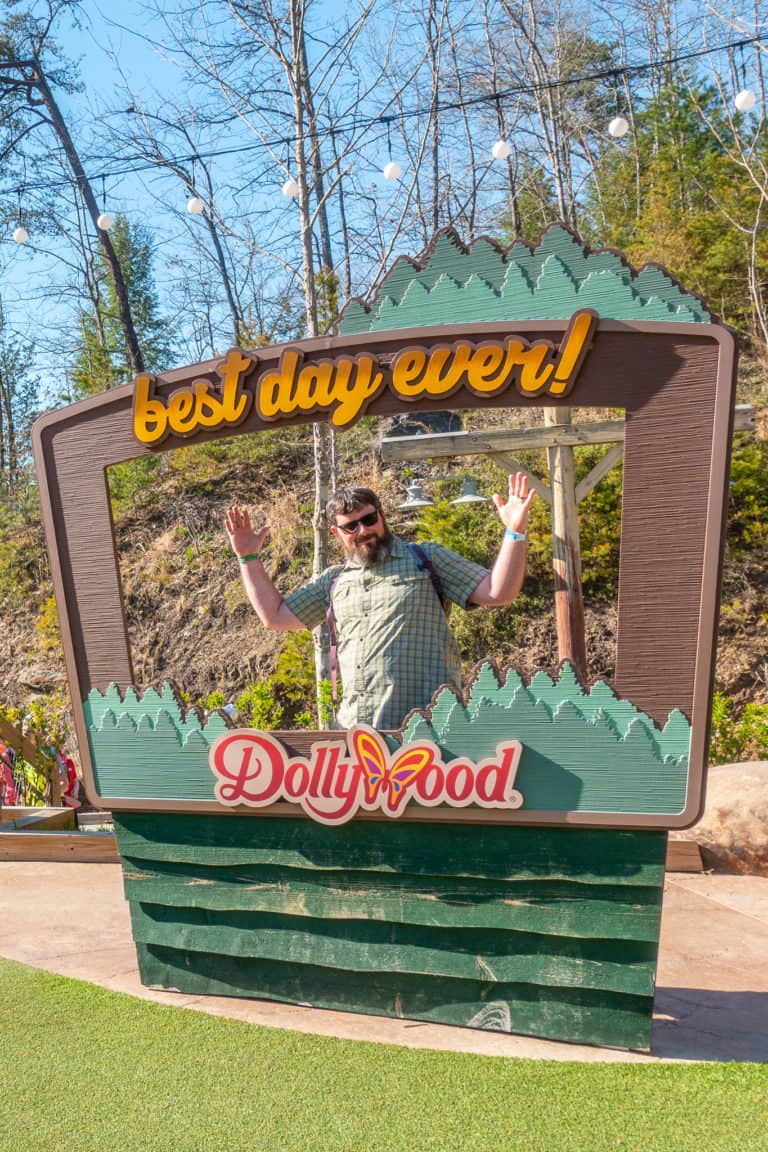 ---
#1 – Don't Go During Spring Break
Now, this is just common sense. Spring Break = crowds. Sadly, it's just when we happened to be in town, there was no avoiding it. While there, we asked a few locals for tips on how to best avoid the Spring Break crowds. We were told the basics that apply to most parks: look for a not-so-great weather day and go during the middle of the week.
Well, the weather was either awful or beautiful for that week. Picking a day with a 50% chance of rain to go to an Amusement Park is usually a reasonably dependable gamble. But a 100% chance of storms? Not so much. So we had to go on a beautiful sunny day. (I know, poor us!)
And then as for a weekday, we did during the middle of the week. But honestly, during Spring Break, in a vacation town, picking a weekday just won't help you that much.
Dollywood is a good-sized park. You can still have a day full of fun, even if you have to battle the crowds. And we had a great time! But you are going to ride fewer rides, that's just how it goes when a park is packed to the brim with guests. So if you're looking to pack in as many thrills as possible, I'd avoid going near the park during holiday times.
#2 – Don't Ride Anything Other Than Lightning Rod First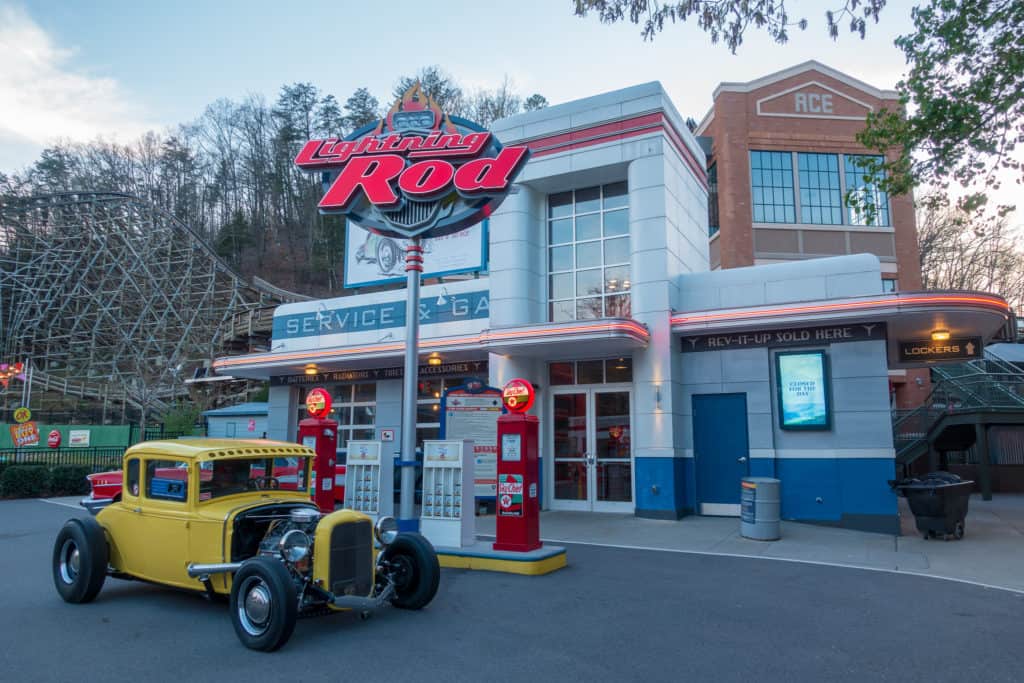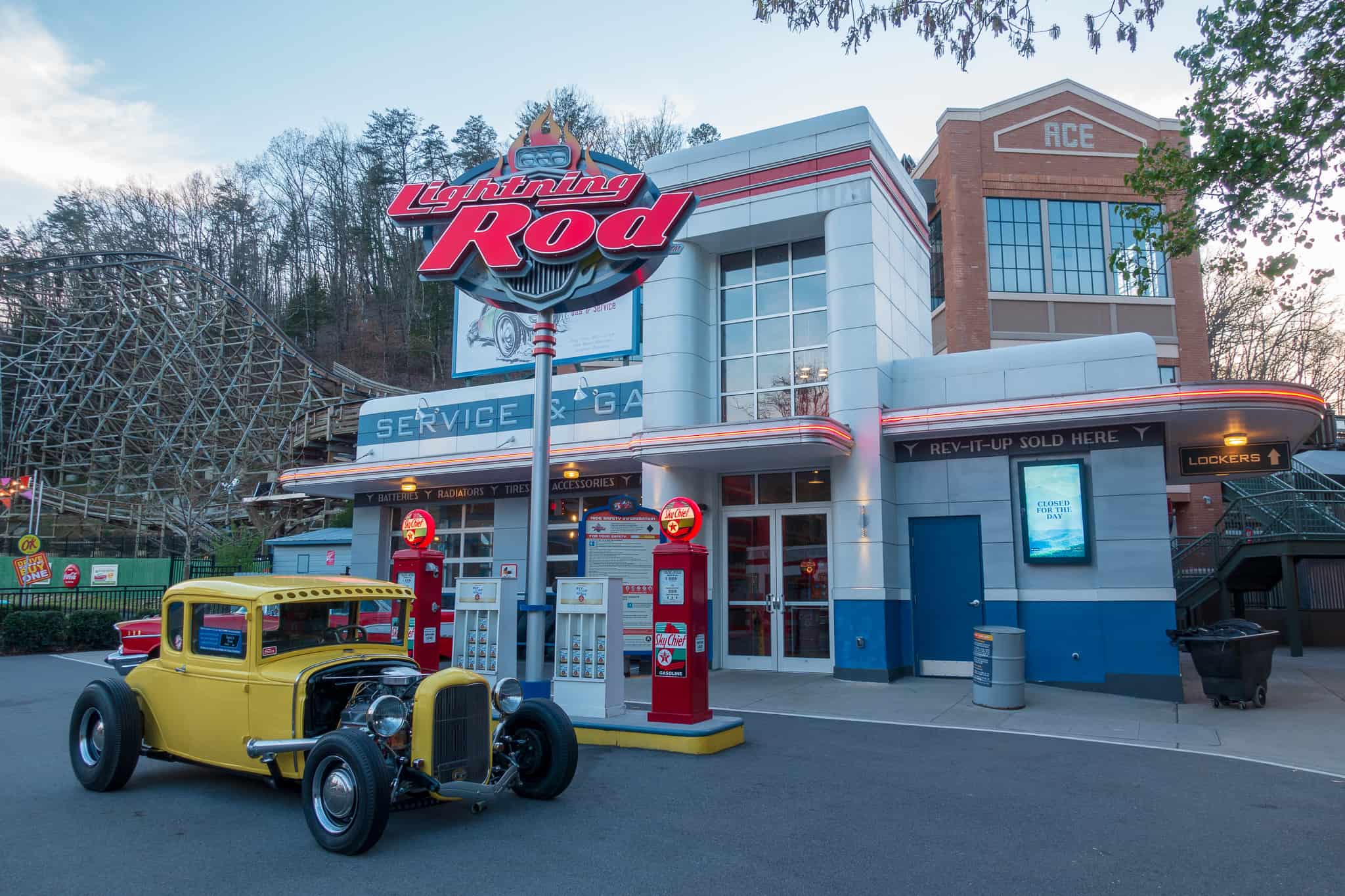 Everything we read before heading to the park said to run to the back of the park first and pack in as many coasters as possible before the families get there. And while I do agree that getting in as many coasters as possible, before the crowds fully arrive is good advice, I'm not sure heading to rides in the back of the park is the best advice.
In retrospect, I would run straight to Lightning Rod right once the park opened, and then quickly move on to either Thunderhead or FireChaser Express. IMO, those are the three best rides in the park.
Lightning Rod
Lighting Rod is the world's fastest wooden coaster. You don't want to miss it. Flying through the park on this ride's train is currently as close as you're going to get to having the shirt ripped off your back on a wooden rollercoaster.
Thunderhead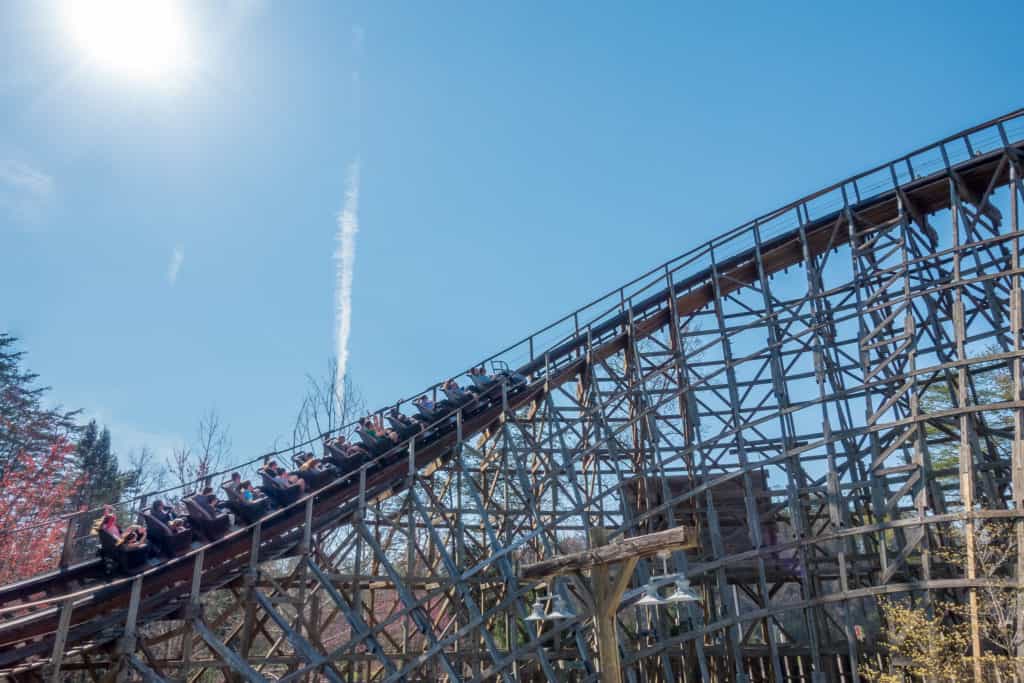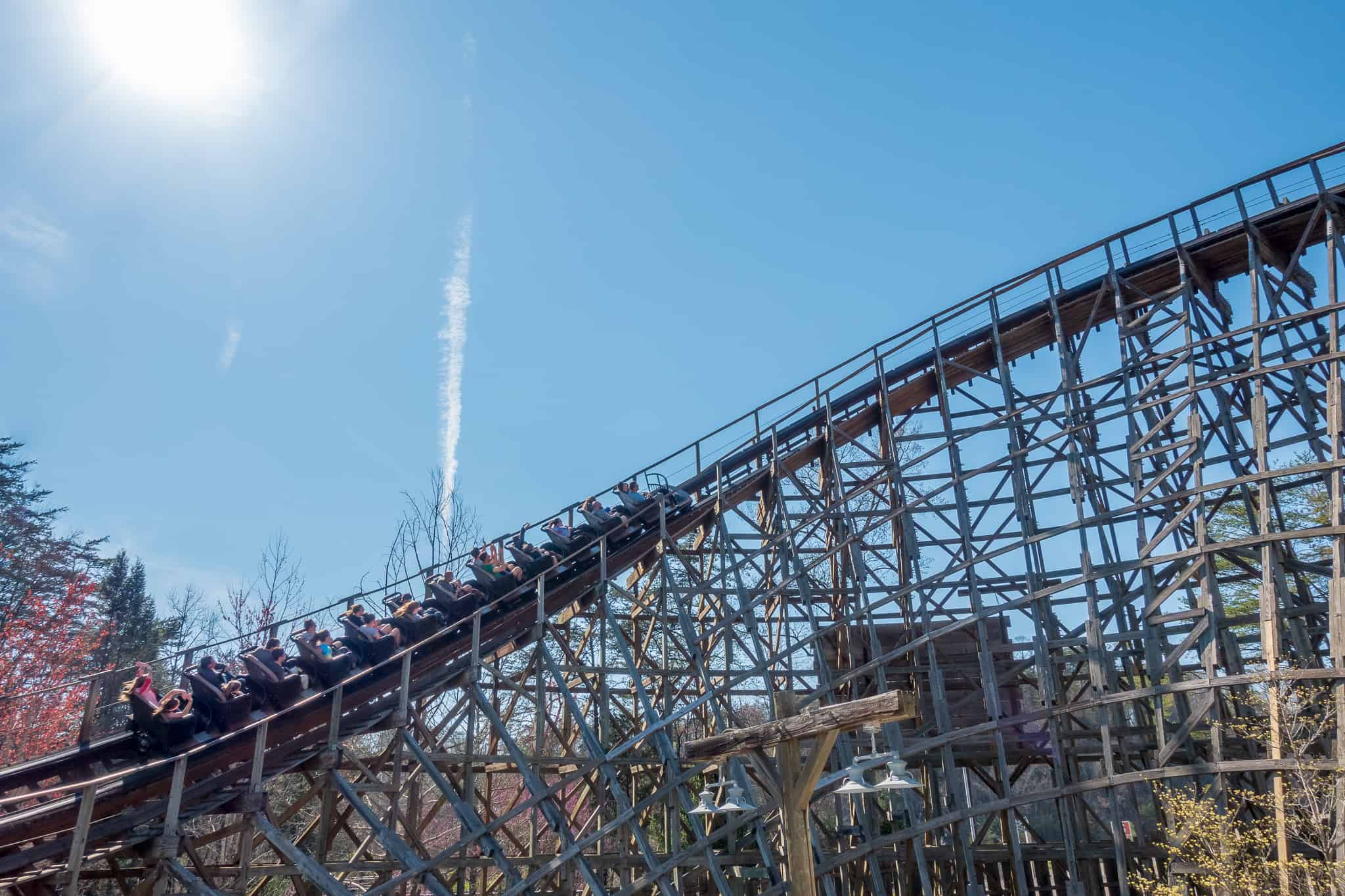 As for which to go to next, Thunderhead is just a darn good coaster. It opened in 2004 and is still ranked as the 11th best wooden coaster in the world by Amusement Today. You won't be disappointed and getting in a ride before the line fills up is a good call.
FireChaser Express
But then there's also FireChaser Express. This is a family-friendly dual-launch coaster that sends you both forward and backward. Now, this is a kids ride, but it's an awesome one! It's one of the most fun and most unique coasters I've been on in a while. It won't be on everyone's list, but since it is quite possibly the most desirable family ride in the park, once the families make it back to this ride and the line will fill up, it will never go back down.
Riding FireChaser Express early is one thing we actually did right! This was our second ride of the day, right after riding Wild Eagle (which never gets a line, so don't waste your first ride of the day here). After we got in line, it filled up behind us. As we continued along with our day, I watched the wait time screens all day. The line never went back down.
#3 – Skip the Cinnamon Bread at The Grist Mill
These next two are probably going to upset some die-hard Dollywood fans. So please understand, this blog post is advice for someone who's going to Dollywood to ride thrill rides. And to ride as many of those rides, as many times as possible.
The only reason I'm putting the Cinnamon Bread on blast is because of the LINE. There was a lengthier line for that bread than half the rides in the park that day. So it must be pretty darn good!
The smell alone lured my husband in. He REALLY wanted to know, and badly enough to stand in that long, long line. Now, I'm gluten-free. So the idea of missing a ride for something I cannot even enjoy was quite soul-crushing. In the end, he didn't get the bread, and I now in retrospect feel kind of bad about it.
My recommendation for the bread is this. If you have someone in your group who does not love rides, ask them to stand in the bread line. Then you can be using your line time elsewhere, and enjoying delicious bread afterward! Win-Win!
#4 – Don't Ride The Dollywood Express Train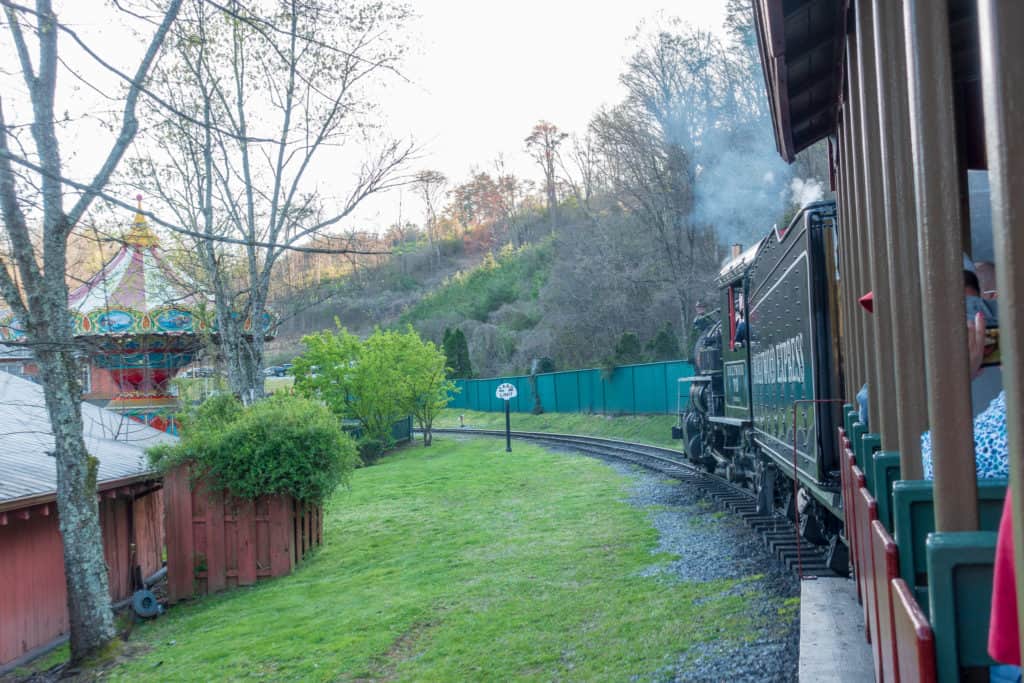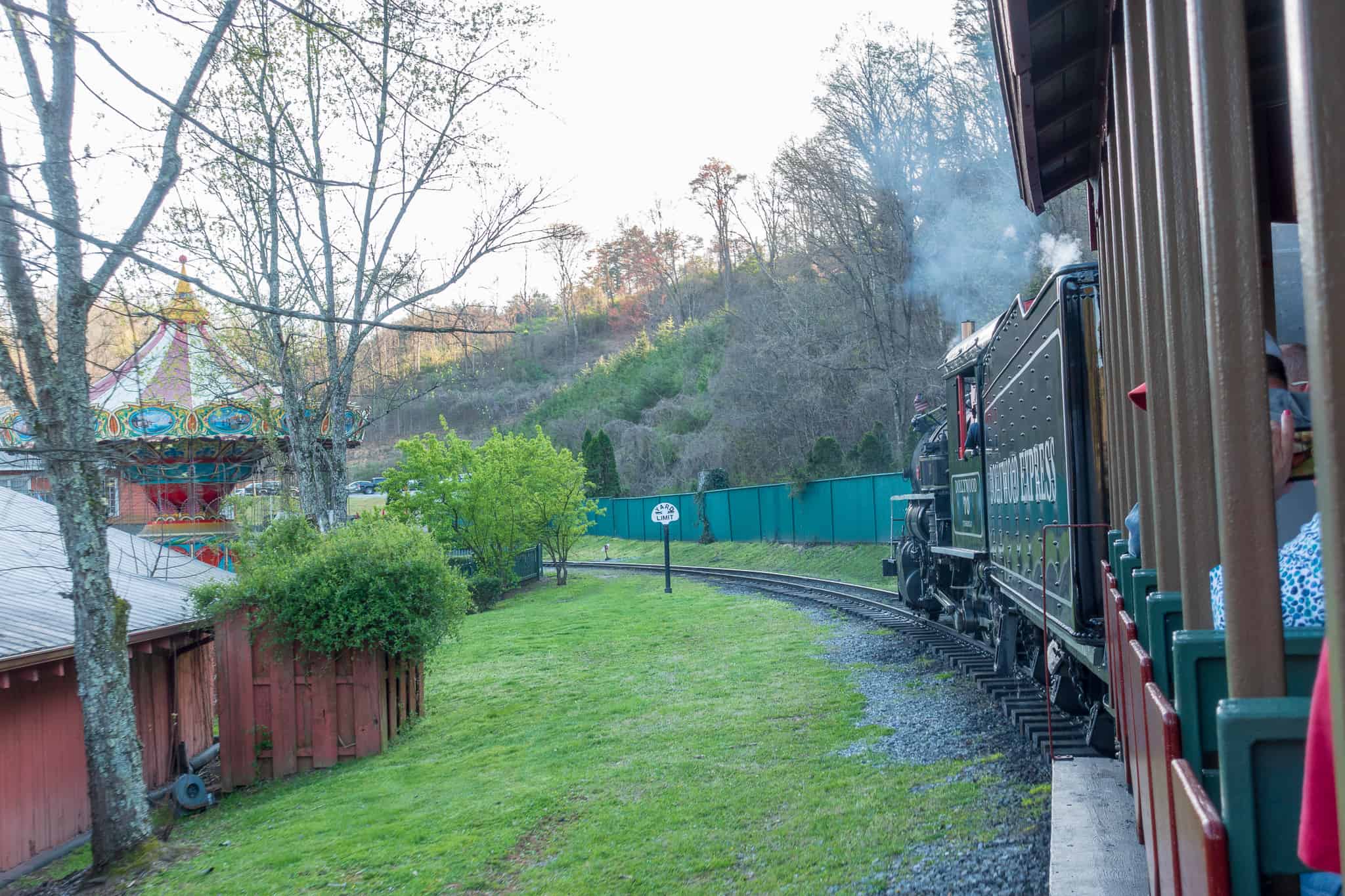 Again, I hate saying this. And I'm quite positive I may offend some, but if you're a thrill-ride enthusiast, I recommend skipping the Dollywood Express train.
Many locals had told us, "You can't skip the train." I'm now convinced they were all also going to Dollywood on the same day and wanted two fewer people to worry about taking up space in the ride lines.
Kidding, of course!
For real though, don't get me wrong. I love a good old fashioned train ride as much as the next person. But when the park is packed, so is this train! We got in line for the last train of the day, and we were CRAMMED, and I mean CRAMMED, into a row. The ride hosts spent an extra 15 minutes prior to departure looking for any spare molecule of air between bodies that they could fill. They were determined to satisfy every last person who wanted to enjoy some time on the train.
I'm going to do you a solid right now. You can miss the train. Don't let the Dollywood fans convince you otherwise. It is exactly like every other train ride you've ever taken. Sure it has some beautiful scenery and a few things to see along the way, and if taking a train break sounds lovely, then, by all means, please take a train break. But if your goal is to ride thrill rides, it's just not worth it over another ride or two.
Oh, and one last thing. It kicks off a LOT of soot! They warn you on the way in, and when the train starts, a voiceover tells you to be protective of your eyes. So yeah, there's that. In case you needed one more reason, maybe this can be it. Perhaps opt for keeping your eyes the way they are and just go ride another ride instead.
#5 – When You Arrive, Find out the Hours for Dolly's Chasing Rainbows Museum and Home-on-Wheels Tour Bus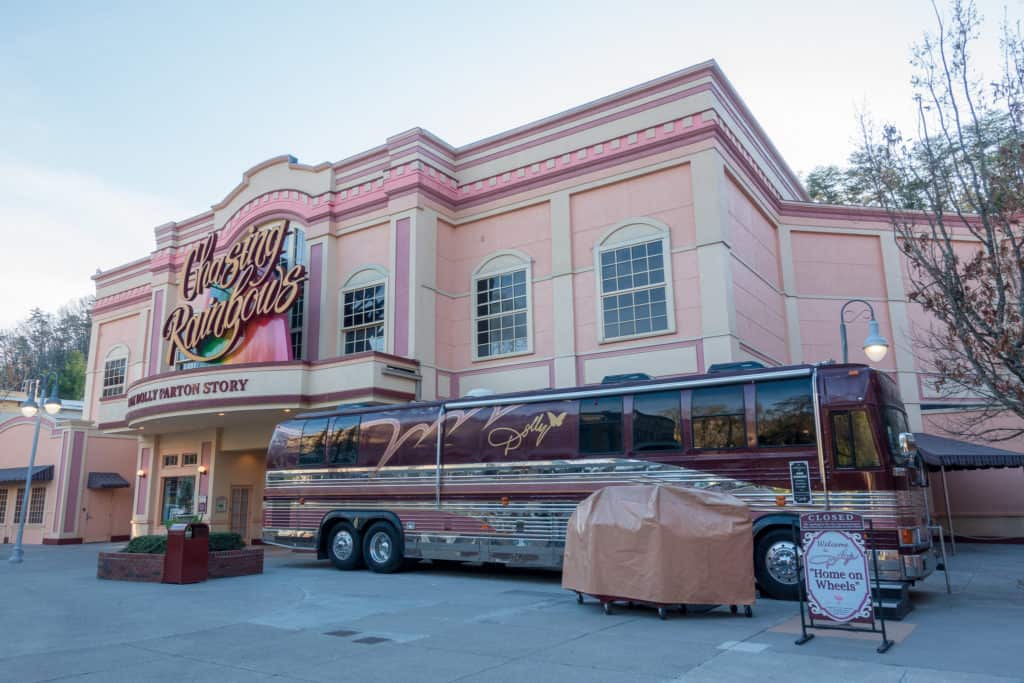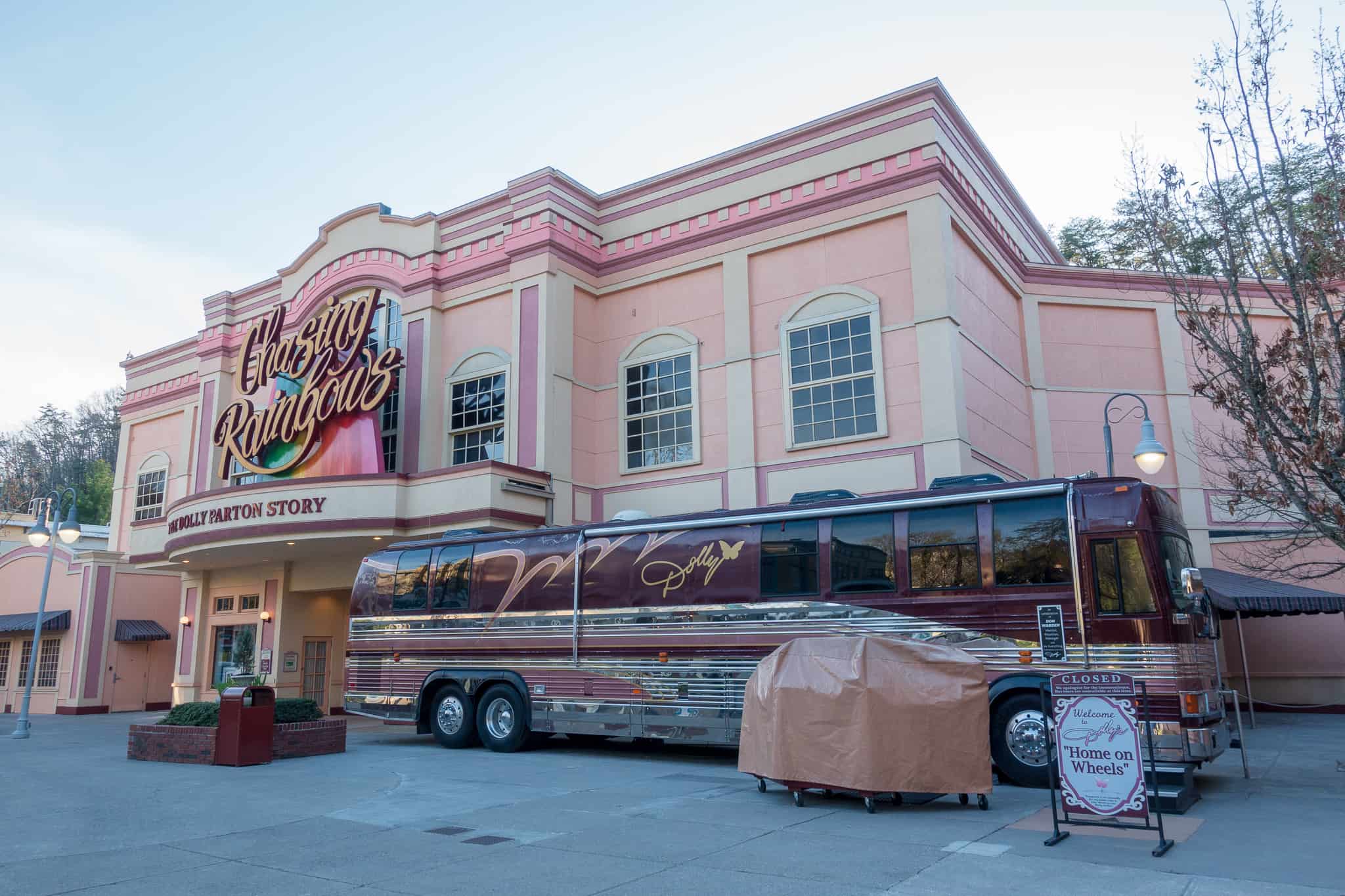 You're at Dollywood. Go to the Dolly's Chasing Rainbows Museum and Home-on-Wheels Tour Bus. Even ride lovers need a break at some point!
I was super excited for both of these experiences, especially since we live in an RV. I really wanted to see the rig Dolly spent time living out of.
My logic was, they are both at the front of the park, so they would be excellent sites to visit at the very end of a long day, right before we headed out. This, however, ended up being lousy logic because, at least on the day we were there, they both closed an hour before the park closing time.
I advise you to figure out the hours of both attractions when you arrive. And then, if it's important to you, to pick a good time to skip a ride and fit it into your day. If I had known it would close early, I would have picked the time right around when the park has been open for a few hours and has become flooded with guests who just arrived as a good time to fit it in. Basically, go check it out after you've ridden your first couple rides. Then, after you've seen it, head back out to the coasters once everyone starts thinking about lunch.
#6 – Budget Tip – Don't Miss Out On The Fun Time Trolley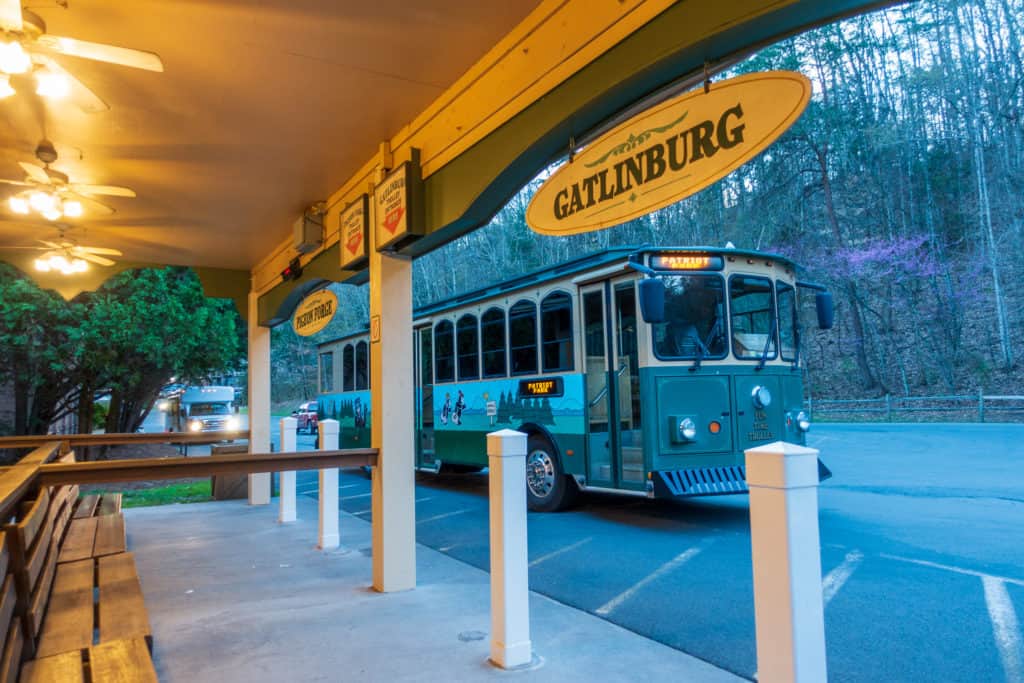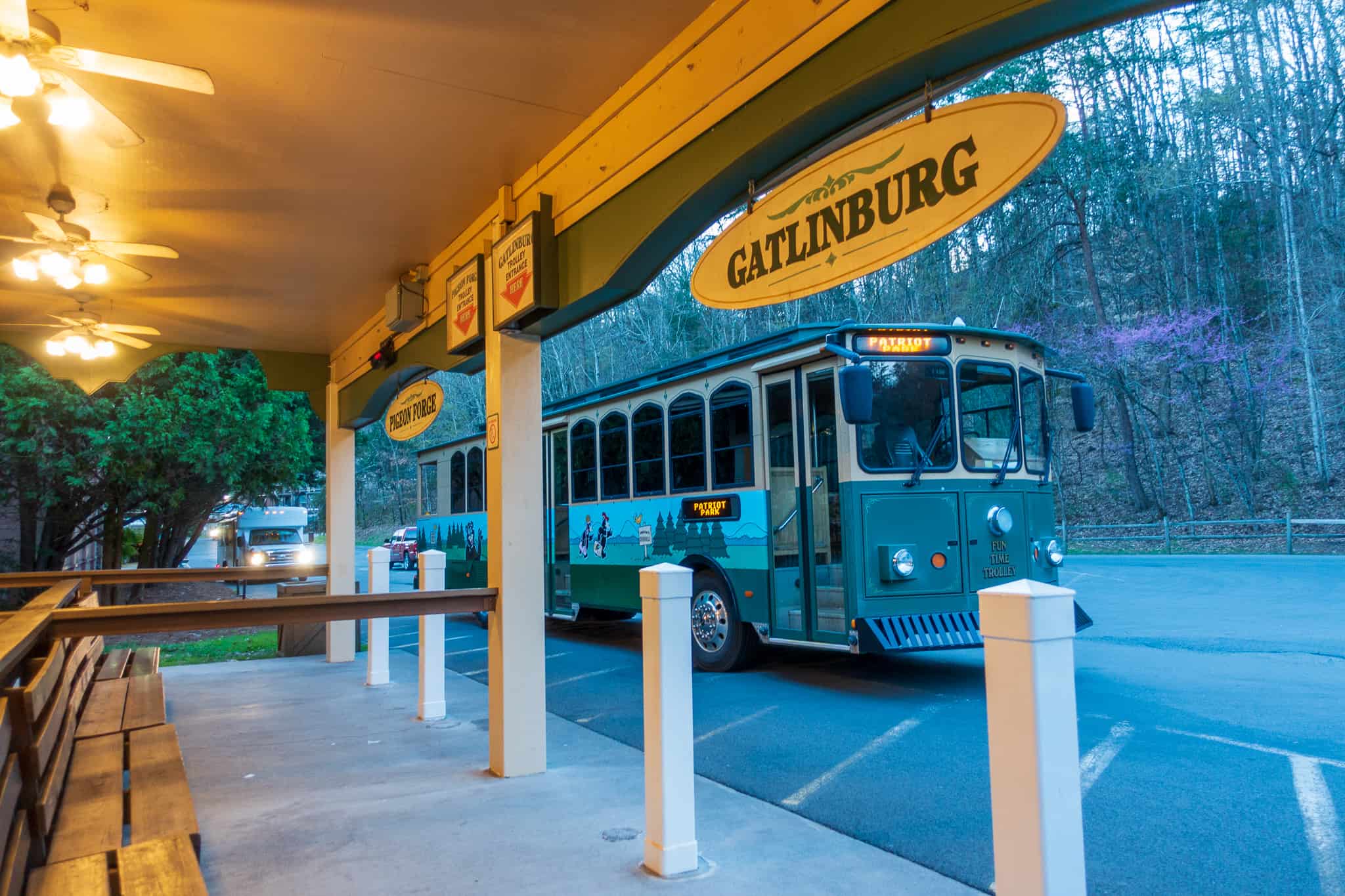 Using the Fun Time Trolley was something we did right! Yay!
If you go on a busy day, or just don't want to deal with the parking lot at all, take the trolley. It's totally worth it!
Depending on your vehicle length, parking at Dollywood starts at $15.
Meanwhile, the Patriot Park trolley depot is a mere 2.3 miles away. You can park there for free, and it only costs $3 per person to purchase an all-day trolley pass. No parking in mass groups of people, or dealing with long lines of cars. The trolley makes things easy by bringing you right to the front gate of the park.
---
Now go enjoy some Dollywood thrills!