A lot of people ask us why we are doing this whole RV life thing. And with two cats? 😺😸 Are we ok?
Haha – well I think so! But of course, I'm biased.
In response, I often like to pose the question: Why not?! With the current opportunities in the world to work from anywhere and go to school from anywhere, why not also live anywhere!?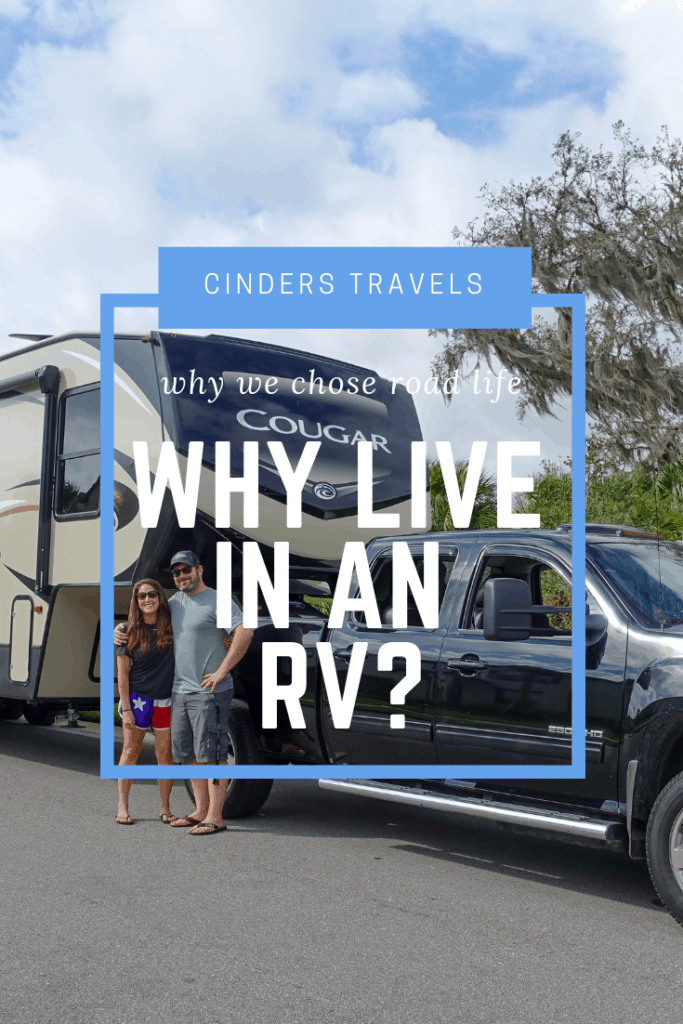 The bigger reason is, Barrett and I are on the search for the perfect place to settle down. Before taking off on this journey, I lived in a lot of big towns including New York, Los Angeles, Austin, Pittsburgh, Metro Detroit, Grand Rapids and more! It's been a wild ride. But lately, smaller, scenic places have been calling to both of us. We both have big dreams that have included starting businesses and helping with conservation efforts – which are not stopping anytime soon – but lately we've wondered… wouldn't it be wonderful to be able to become really ingrained in the efforts of one area, instead of starting in one place and then starting over again in another so often? Maybe the answer will be yes, maybe no. Either way, we'd like to attempt to find out.
So, that leads us to our current search for our forever home! 🏡
Now when I say perfect, what I mean is one that would fit us best. We love small towns, mountains, lakes and 70-degree weather – I mean – who doesn't? Am I right? We're looking for a town that fits that bill as best as possible, and until we discover it, we're going to have as much fun as possible exploring every lake, trail, and town we can find across America!
My goal with this blog to document the towns, parks, bike rides and adventures we go on during this journey in a way that inspires others to go travel and visit those places as well! Who knows, maybe I can introduce you to YOUR forever home (or at least to a fun new adventure)!
—
Do you know of somewhere you think we should be adding to our list? Please drop me a line at cindy.a.scott [at] gmail.com! I'm all ears!