Latest posts by Cindy Scott
(see all)
(Last Updated On: June 16, 2023)


Introduction to the Episode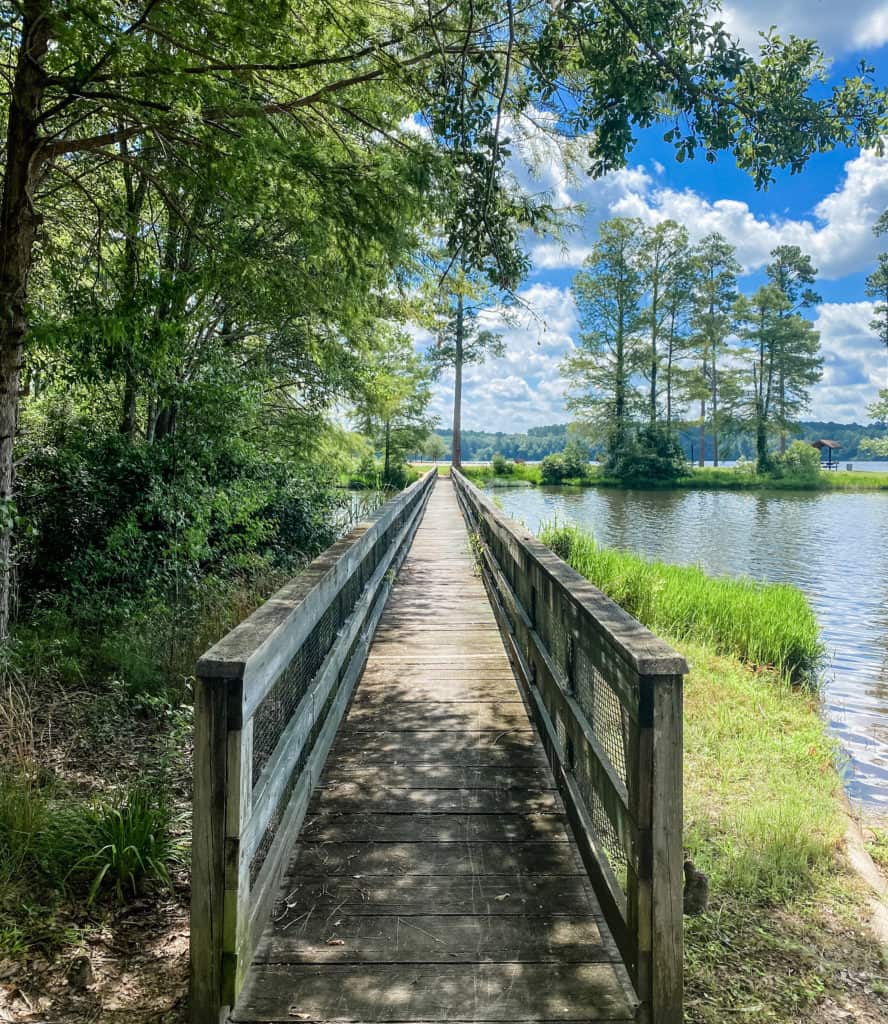 Welcome to the twelfth episode of Locals Know Best! I'm your host, Cindy. I'm a full-time RVer and lover of all things travel-related. Years of adventuring on the road have taught me one fundamental lesson; locals ALWAYS know best! Every episode of this podcast will dive into one local's perfect day of outdoor adventure in their town!
In this episode, I'll be speaking with Sara McDaniel of Simply Southern Cottage about Minden, Louisiana.
Join Sara and me as we spend a day paddling, hiking, biking, and enjoying all of the local cuisine surrounding "The Friendliest City in the South"!
Where is Minden Louisiana Located?
Minden is located in Northwestern Louisiana.
What Parish is Minden, LA in?
Minden is located in Webster Parish. It is also the parish seat.
Sara: So for other States, everybody has counties, but because Louisiana is steeped in French Acadian history, we have parishes. So parishes and counties are interchangeable in Louisiana.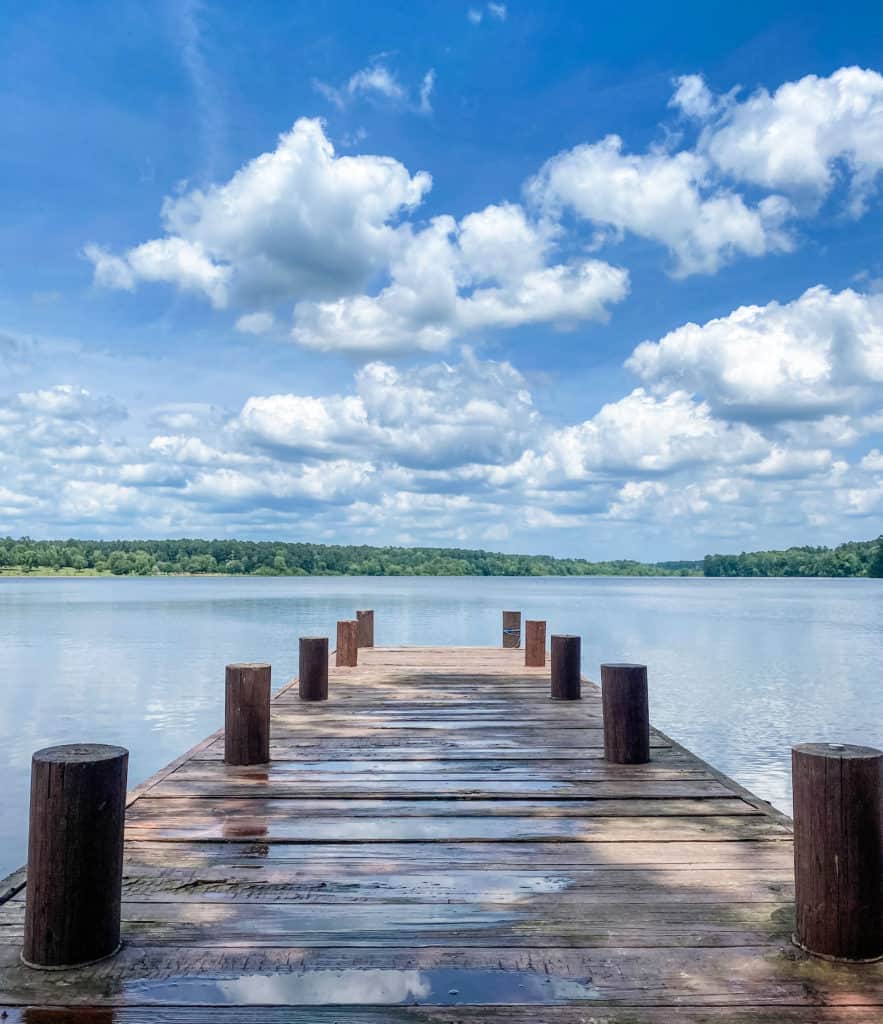 About Sara McDaniel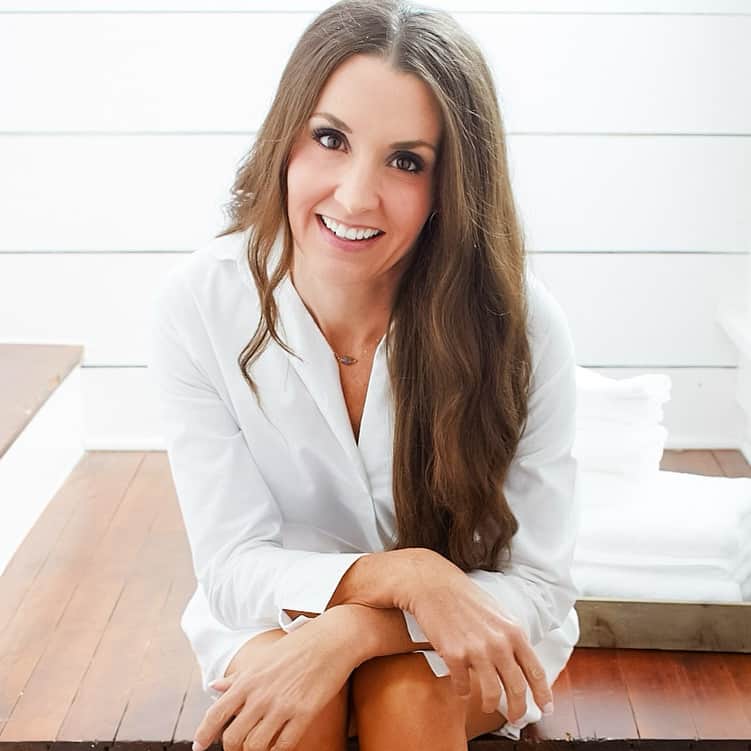 Learn more about Simply Southern Cottage
Sara is an adventurer and entrepreneur who loves where she lives.
At 41 years old, she retired from a successful sales career to explore entrepreneurial interests, including real estate investing, educational consulting, and social media influencing.
While pursuing those interests, she has reclaimed and restored her home and her life.
Now she says it's her mission to provide inspiration to help others do the same.
Sara's now quite famous home has been featured in Better Homes and Gardens, Cottages and Bungalows, Southern Lady, Apartment Therapy, HGTV, Southern Hospitality, and Martha Stewart, just to name a few!
Before & After Photos of Sara's Home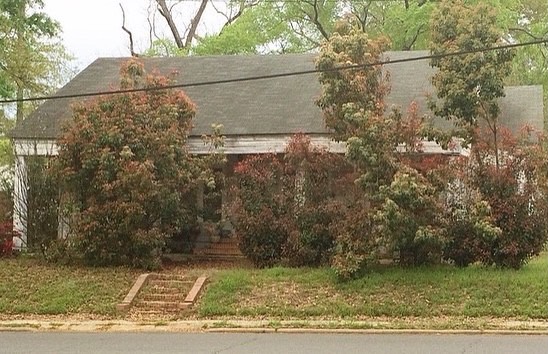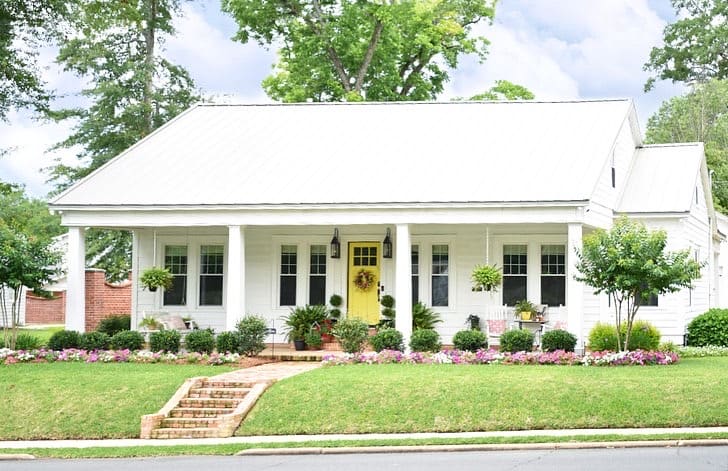 Click here to listen to this episode of Locals Know Best!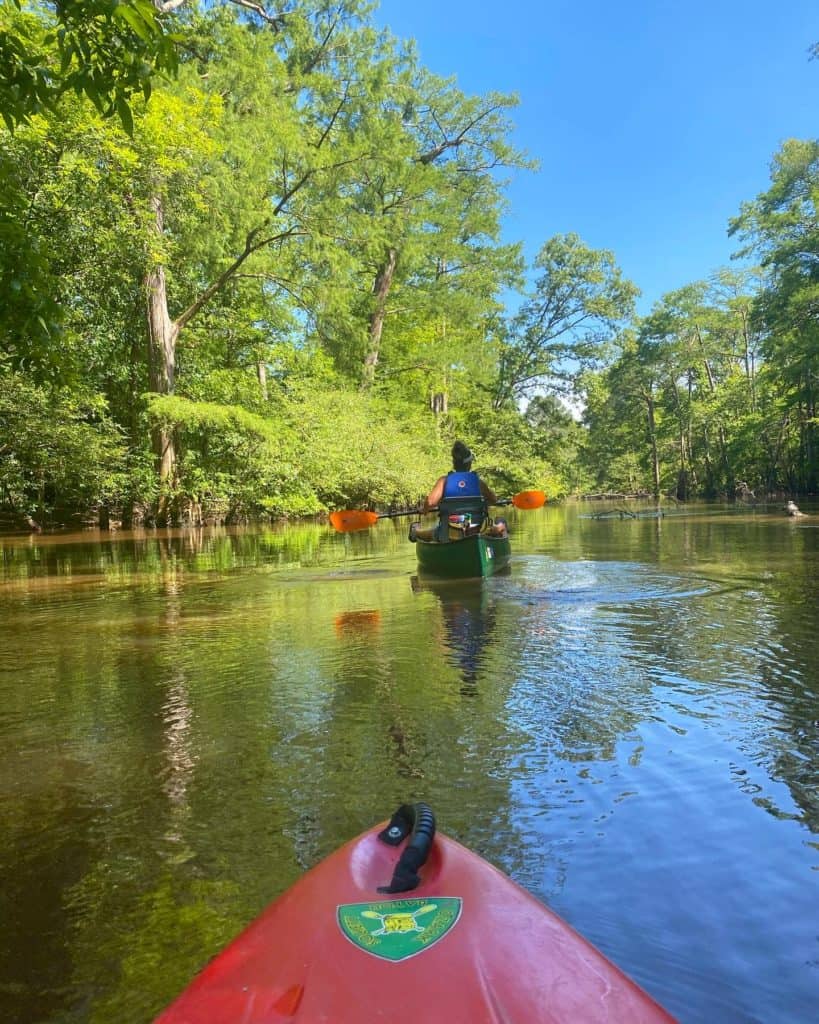 What We Cover in This Episode
A unique fact that makes Louisiana different than every other state in the United States.
What would draw an outdoorsy person to visit Minden.
Minden's claim to fame and most favored outdoor activity.
The best time of year to visit Minden, Louisiana.
The best place to stay in Minden, Louisiana.
The best spot for coffee and New Orleans-style beignets in Minden, Louisiana.
The best bayous and lakes for a paddle.
What to do if you see an alligator in the bayou.
Learn about an outfitter business opportunity in the Minden area.
Whether inflatable kayaks and alligator waters mix.
A spot where you can find an old 19th-century shipwreck.
The best lunch and dinner spots in Minden, Louisiana.
A place where you can order a taco in an avocado.
The best local state parks for camping, hiking, biking, paddling, fishing, picnicking, and swimming.
A spot where you can see how local pioneers lived in the 19th century.
The most beautiful destination for Instagram photos.
A Louisiana film history trail.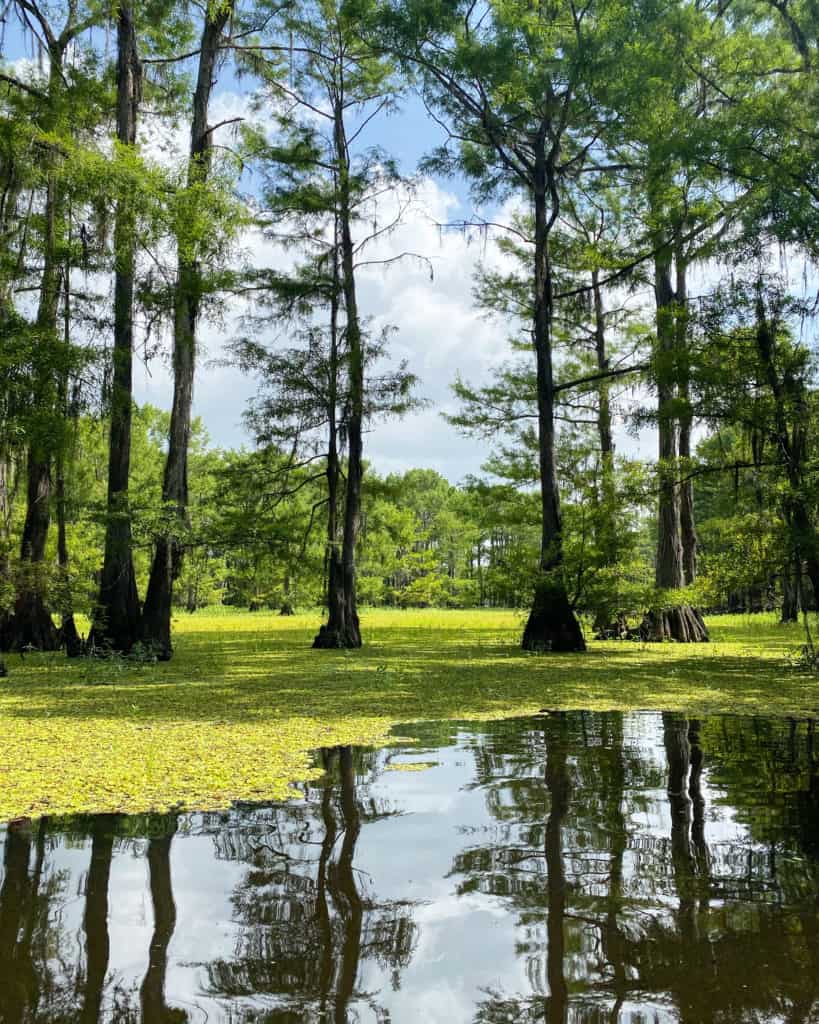 Quotables
I know it's cliche, but I do love where I live… so I love, love, love to celebrate our state.

Sara
[Minden] is just the cutest, quaintest little Southern community. And in fact, a few years ago, we were named the friendliest city in the South. So I love the people here. We have tons of amazing historic homes and architecture, cute little shops, and boutiques. And then we also have lots of amazing outdoor activities that people can participate in.

Sara
Honestly, [in Minden], we have it all. We have historic homes, we have our historic downtown, we have the great outdoors, and I'm telling you, our people here are so friendly and so amazing. And I promise you will not be disappointed.

Sara
Sara's Minden, Louisiana Travel Itinerary Map
Links to Places Mentioned in this Episode
Where to Stay in Minden, Louisiana:
Minden, Louisiana Outdoor Activities Mentioned in this Episode:
Minden's Historic Residential District
Academy Park
Minden, Louisiana area Restaurants Mentioned in this Episode: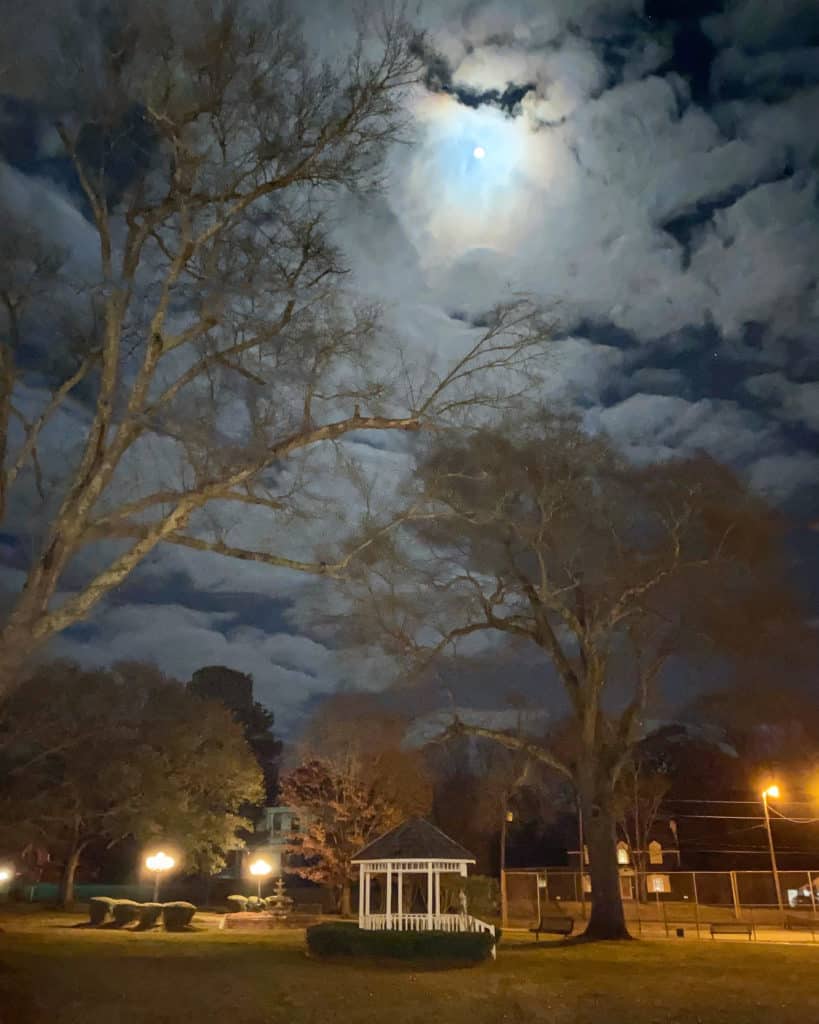 Thanks for Listening!
We love our listeners! If you enjoyed this episode, please leave me a comment below and let me know about your favorite part!
If you've been enjoying the show, please also consider leaving me a review in Apple Podcasts. It's super easy; click here and go to "ratings and reviews." I read and appreciate every single one! Each review helps new listeners find the podcast. Thank you!!
Follow Cinders Travels on Facebook or Instagram for Locals Know Best updates.
---
Pin it for later: