(Last Updated On: May 23, 2021)


Alright, it's March 2021, and a lot of us, introverted or extroverted, have had enough of being home. We've all missed out on a trip or experience by now. For many, the itch for travel to re-enter our lives has become real.
The big question, though, is, "How do we travel again?"
Enter: the RV Road Trip!
My phone has rung much more than usual for the past year, with calls from friends and family asking countless questions about RV and van rentals.
It seems a US road trip is on just about everyone's minds. And perhaps with good reason.
Domestic travel was poised for a win last summer and is currently poised for an even bigger win this summer! A road trip, and more specifically an RV road trip, is a comfortable and excellent way for you and your family to socially distance yourselves!
You have the opportunity to not only travel relatively contained but also bring your bedroom, bathroom, and kitchen along with you. Traveling this way drastically reduces the chances of exposing yourself to public or shared amenities. You'll be able to cook your own food, sleep in your own bed, and even use your own bathroom.
Something else contributing to giving many people the idea is the RV press storm that brewed last year, right before Memorial Day weekend. Ever since restrictions started loosening, there's been no shortage of articles touting domestic travel and proclaiming this as the time for an RV road trip vacation!
Didn't notice? Here's a report from Good Morning Texas with some thoughts from me personally:
But, even though RVing is a fantastic option, we'd be kidding ourselves if we didn't acknowledge that travel will look at least a little different this summer.
Most of those articles don't mention the differences you're going to have to handle on the open road or how to plan an RV road trip in current times.
Therefore, I'll be listing out the differences in how to plan an RV road trip right now and give some tips on navigating them so that you can make the most of your 2021 US vacation!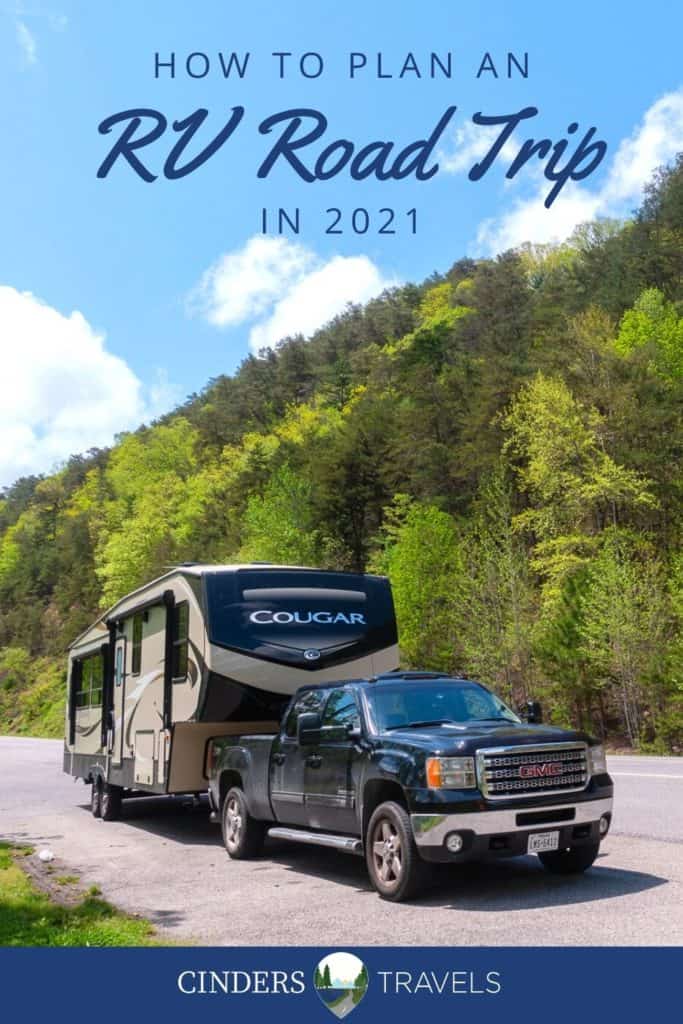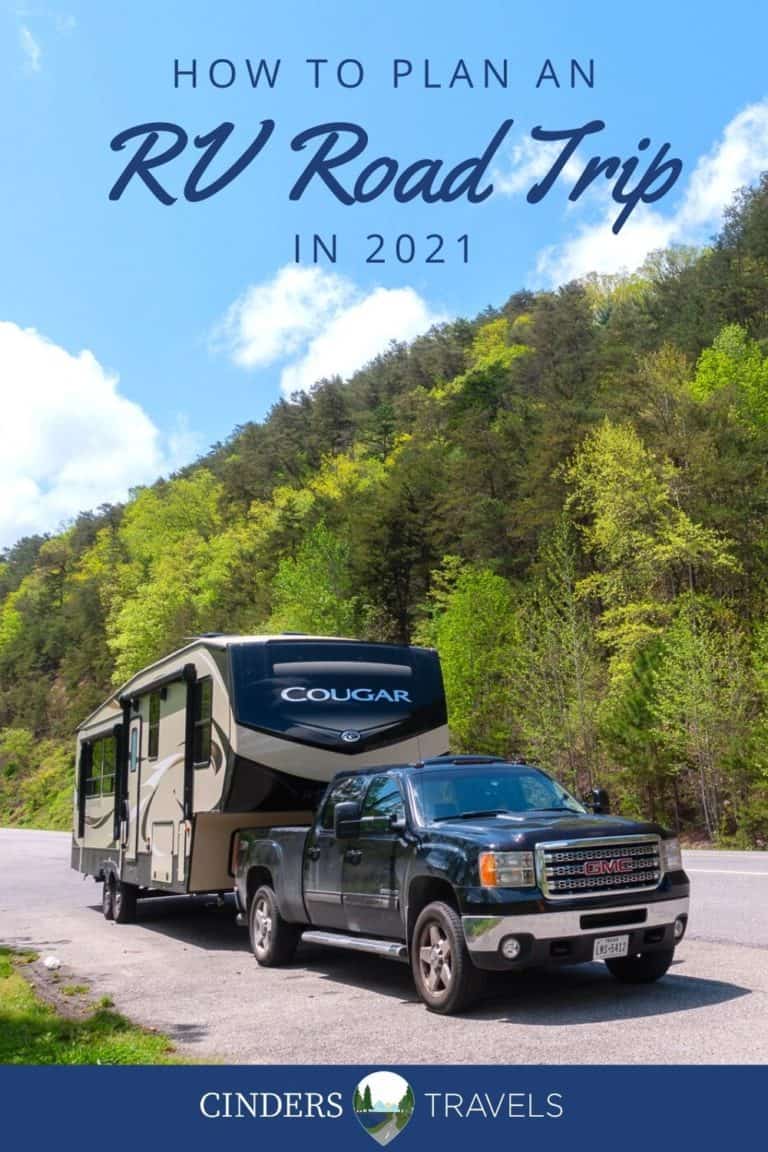 But first, a few reminders on why road trips are awesome!
Before I go into how to plan an RV road trip, I thought a quick reminder of why road trips are fantastic was warranted. For those who are used to taking most of their travels via plane, an RV road trip may be a bit of an adjustment. But here are three simple reminders on why road trips are better than flights!
No baggage fees! You can pack as much as you want.
It's all about the journey, not just the destination. Just the act of getting to your vacation spot will be as adventurous as your time there. Flights are great and all, but no match for the open road!
Lastly, your furry friends can come along much more easily! Dogs and even cats can partake in your adventure.
Do you have an RV?
"Sure Do!" ✅ Perfect!
"I do not." ❌ That's totally ok! These days there are so many rental options! I recommend these two. ?
Check out RVshare for RV rentals!
Check out Escape Campervan for van rentals!
Not sure which one you should choose? Here are 4 Important Questions That Will Help You Choose Between Van Life or RV Life.
Thinking about buying an RV? Here a 6 Reasons To Consider Renting an RV Before Buying One and 8 Questions to Consider Before Purchasing a New RV.
How far can you travel in an RV in a day?
Technically you can travel as far as you'd like!
However, it should be noted that driving an RV is very different than a car. The amount of focus involved is tenfold. Also, the amount of time you want to give the road will depend on elements such as how much traffic you will endure or how twisty the roads will be.
But overall, in an RV, your road options are limited to the roads that will be able to handle your vehicle's height. This means fewer backroads and more highways.
For us, comfortably, in the RV, with pets, we say 3-5 hours.
In a van will be different, though! How far you can travel in a van will be much more similar to what you are comfortable with in a car.
Preparing your RV for a Road Trip
My main piece of advice here is to do as much of the packing ahead of time as you can. Packing on a travel day makes the day double stressful and draining.
Also, the less you bring with you, the better!
Trying to figure out what you need and what you don't? Check out this post for a list of the items that we found most important to have with us when we first started RVing.
My Favorite RV Road Trip Planning Tool
Sadly, in an RV, Google Maps will not always cut it.
After two-plus years on the road, RV Trip Wizard has won out as my favorite way to plan out an RV road trip.
When building your trip, RV Trip Wizard will ask for your RV specifications (including height, length, and weight), fuel economy, and driving route preferences. It will then take all of that information and create the perfect path for you and your RV. You can even search for RV parks and points of interest along your route in the program.
We also use this program when trying to find RV parks, in conjunction with Ultimate CG, The Dyrt, Hipcamp, AllStays, RV Parky, Good Sam, Campendium, and Thousand Trails.
RV Road Trip Planning Tip for 2021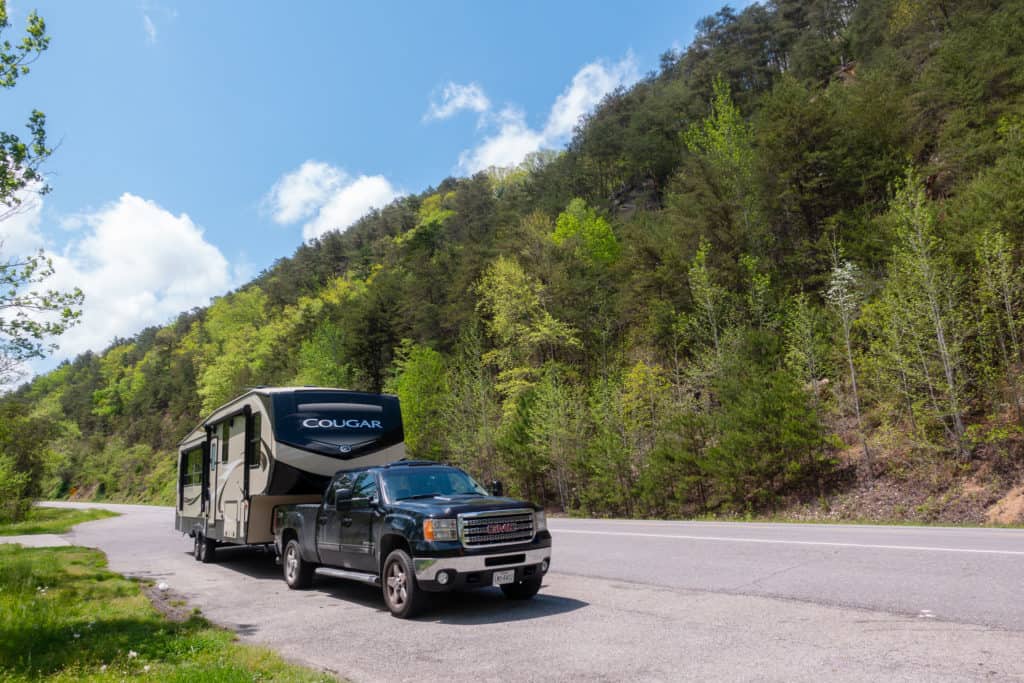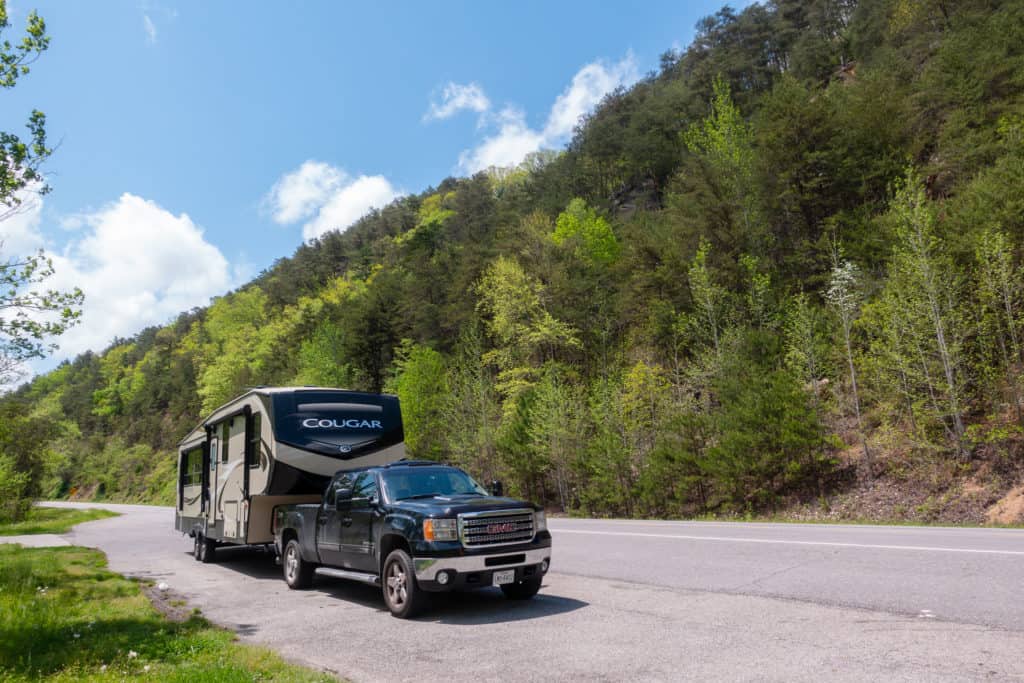 Check City, County & State Regulations Before Your Visit
Your 2021 RV road trip will entail more research and pre-planning than you're used to. Even if you're more of the "fly by the seat of your pants" type, now is the time to attempt to lock down some form of a plan before taking off.
So far, every state has different travel rules and regulations in 2020 and 2021. Be sure to research the areas you'll be heading to and even the places you'll be driving through.
When we were coming out of our "stay-at-home" parked phase last year, we did a lot of research about the next state we were headed to. We quickly found out that some cities and counties had appointed stricter regulations than those set at the state level.
Especially in tourist towns. Some of them simply cannot handle an overwhelming amount of tourists right now. So they have drawn up stricter rules.
AAA has you covered with this interactive map I recommend checking out. It shows state, city and country travel restrictions, border and land closures, and travel checkpoints.
The National Governors Association also has an interactive map that sheds more light on other regulations being enforced at the state level, including limits on gatherings, stay-at-home orders, quarantine orders for interstate travel, curfews, and mask requirements.
The bottom line: things are continually changing. Check multiple sources before heading out on the road. You can never know too much about the area you're about to visit.
How Making RV Park Reservations is Different in 2021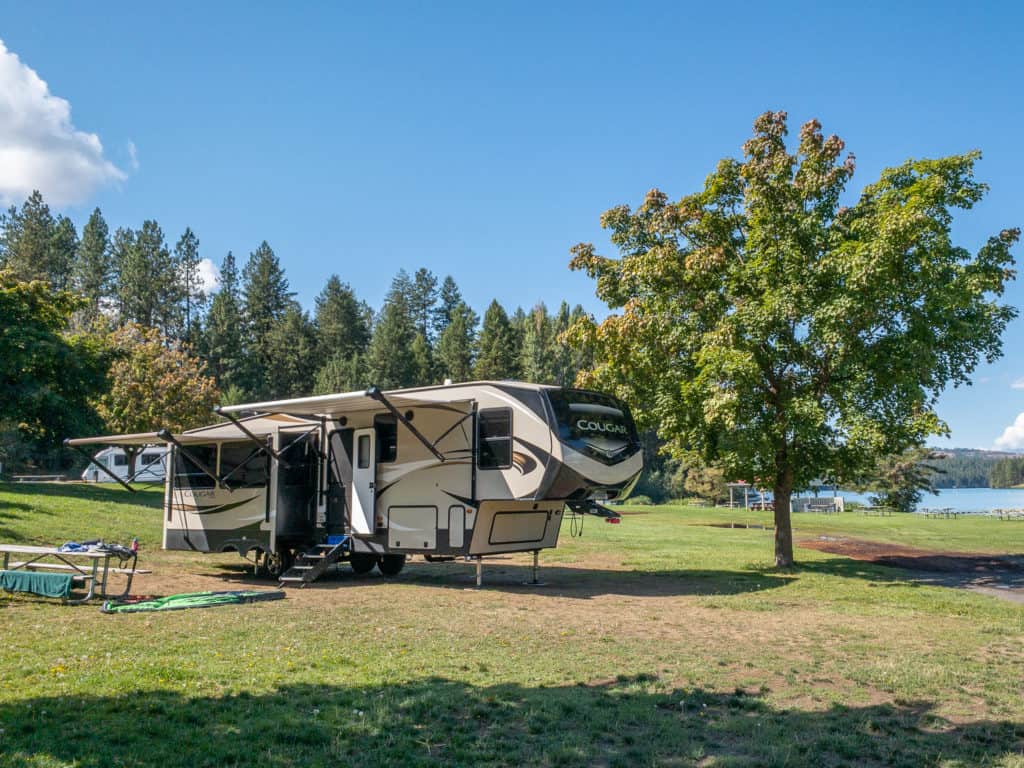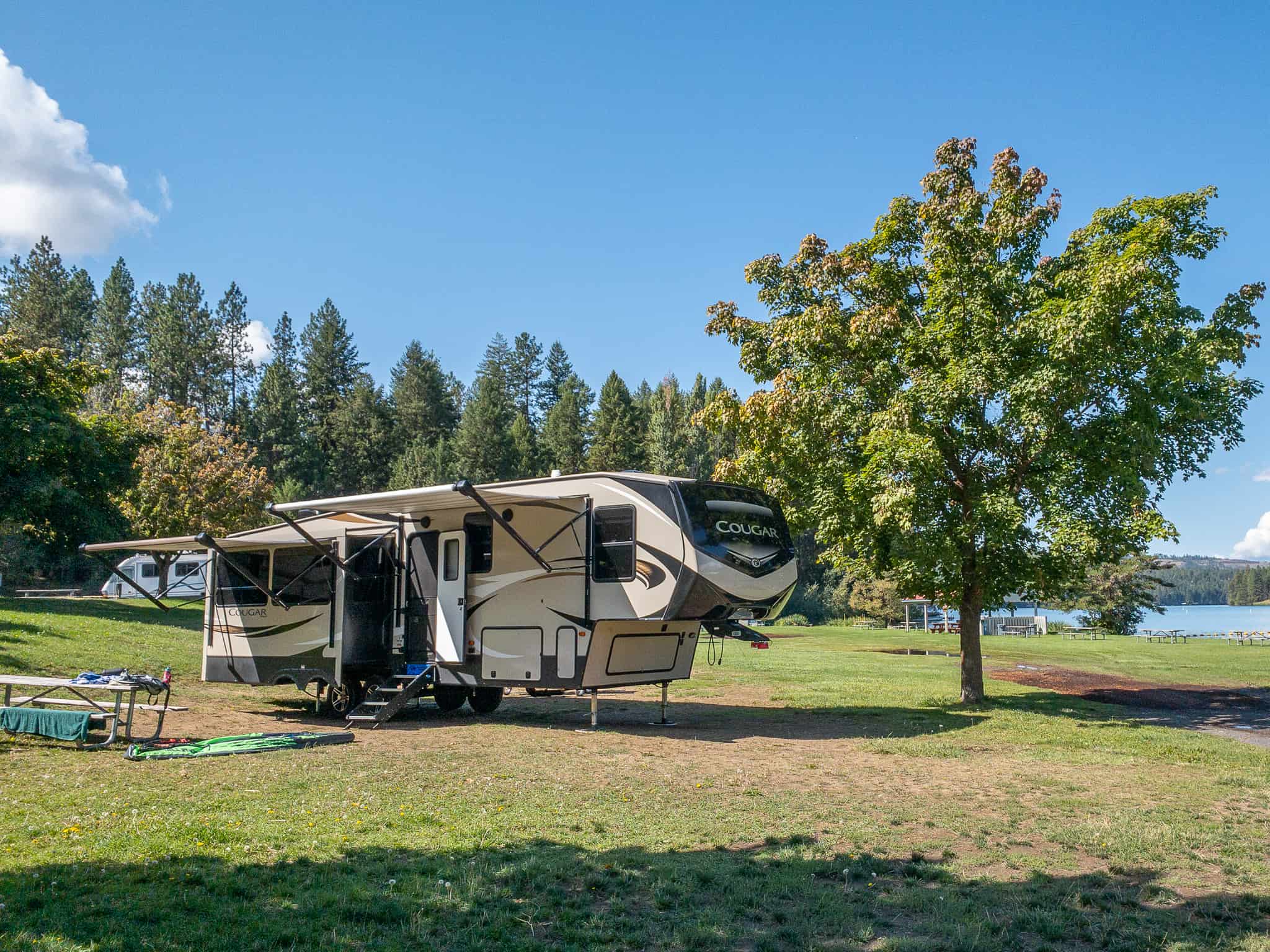 Self-Contained
"Self-contained" is the newest RV buzz phrase!
Essentially, self-contained RVs are ones with a bathroom in the RV, including a toilet and shower.
Last year, we saw many online notifications denying spots to RVs that don't fit this definition. (AKA: tents and pop-up trailers.) We will see fewer of those restrictions this year, but it's still something to be aware of and watch out for if you are not self-contained.
Some campgrounds will still have their bathhouses closed and will only be accepting people who have lavatory options built into their RVs.
So if you don't want your family to be stuck in a situation where navigating how to collectively poop in a bucket was one of the highlights of your summer vacation, rent an RV with a bathroom.
If You Can, Make Reservations
Summer is always the high season for RVing. Combine that fact with the tremendous number of people opting to stay in an RV over a hotel room or Airbnb, and it makes for a perfect storm of rapidly filling reservations.
If you're trying to make sense of whether or not the RV park you want to go to is open, here are some closure resources that have been created for the RV community during the current state of the world:
Don't Book Online, Call
I'm actually a big proponent of always calling. This is probably due to my background in hotel reservations. But right now, especially, you'll get such a better feel for what's open and closed at your destination when you call and speak to an actual human who lives there. Also, talking to someone on the phone will guarantee that the campground is actually open.
If you want to plan early but aren't 100% sure you'll want to stay at that RV park, ask about their current cancellation policy. Many, but not all, temporarily have lenient cancelation policies.
Also, Ask What Amenities Are Open
As mentioned above, some RV parks aren't opening their restrooms and showers back up yet.
But this also sometimes extends to other amenities, including laundry rooms, game rooms, playgrounds, pools, and gyms.
When you're making reservations, ask if these amenities are currently open. And if those spaces being closed is a dealbreaker for you, ask them if that's a decision made by their local government or by the owner.
If the local government made the decision, it's going to be the same at all of the RV parks in the town.
But if they are closed by the owner and having those spaces is important to you, I recommend continuing to call around.
How to Pick the Best RV Park?
This is a loaded question. The answer depends on many factors, including your desired budget, proximity to a town, amenities, comfort, and rig size. Here are some articles I have written that can help you figure out where you'd like to stay:
RV Road Trip Grocery Shopping Tips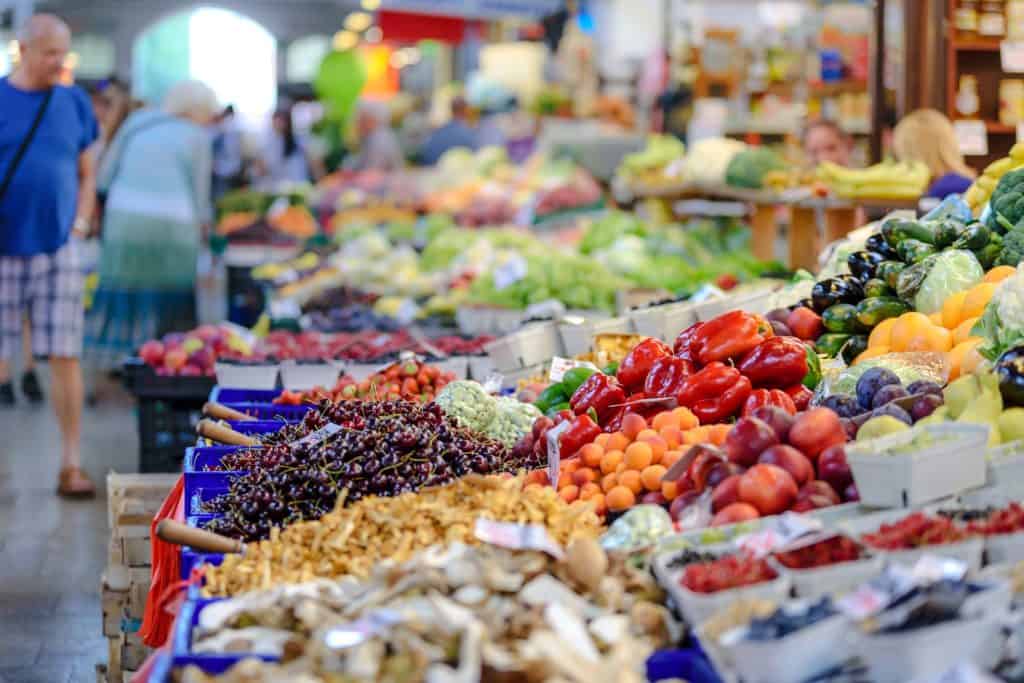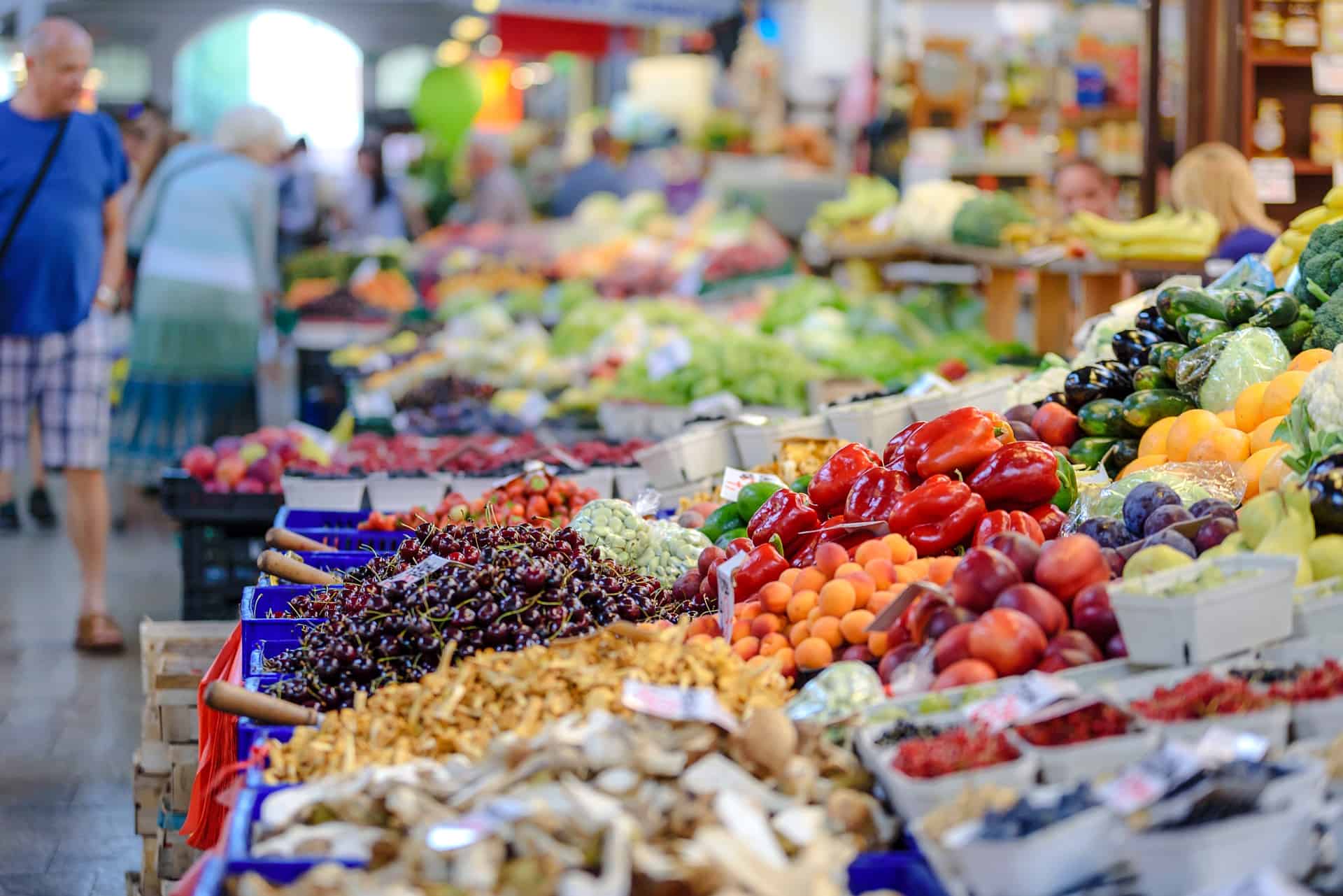 Generally, on the road, we can trust that some form of a grocery store will be just about anywhere we go. However, who knows whether you're walking into a store that's a desolate utopia or a store that's just not fit for the size of the town's summer population.
Shop Locally Before Leaving
The best way to avoid being in a packed or unknown grocery store is to load up on all of your groceries at home first.
Don't forget to stock up on basics such as road trip snacks, a first aid kit, allergy meds, sunscreen, and hand sanitizer.
Cook as Much as You Can Before Leaving
To take it one step further, I recommend preparing as many meals as you can at home before leaving.
If You Forgot Something, or Your Trip is Long, and You Have to go to a Grocery Store
Grocery shopping in a store you're unfamiliar with is already intimidating. Add the masks, standing 6 feet apart, one-way aisles and feeling diseased from every box you touch, and it's now on a whole other level.
To make this experience less stressful, We've been pulling up the Google maps breakdown of the grocery store options around us when we get to a new spot. We then pick a store that looks large in size and is about 5-10 miles on the outskirts of town, in less populated areas. Boom! Grocery store paradise.
Also, use the parking lot as a guide. It's pretty easy to look at the grocery store's size and then look at the number of cars in the parking lot and decide whether it's worth going in. We know this because we chose poorly once in the last month, and it was the most stressful shopping trip of either of our lives.
We also tend to follow the recommendation of going grocery shopping during the least popular times of the day, before 10 am or after 7 pm. We generally go for the evening time slots because, in some states, early morning times are still being saved for the people most at risk who need social distancing the most.
How RV Travel Days can be Different in 2021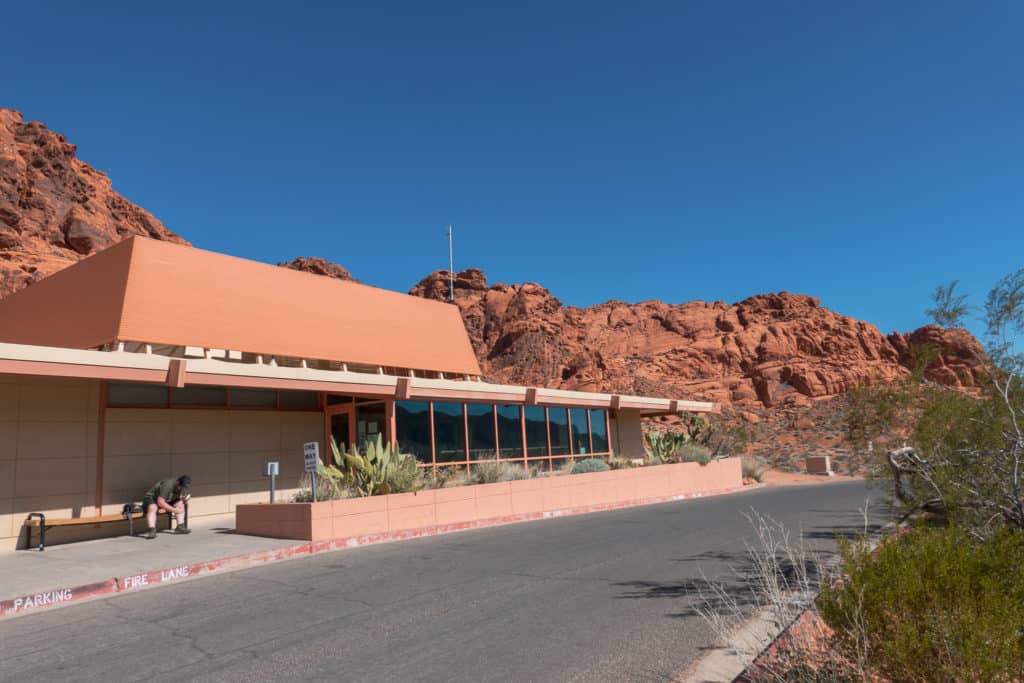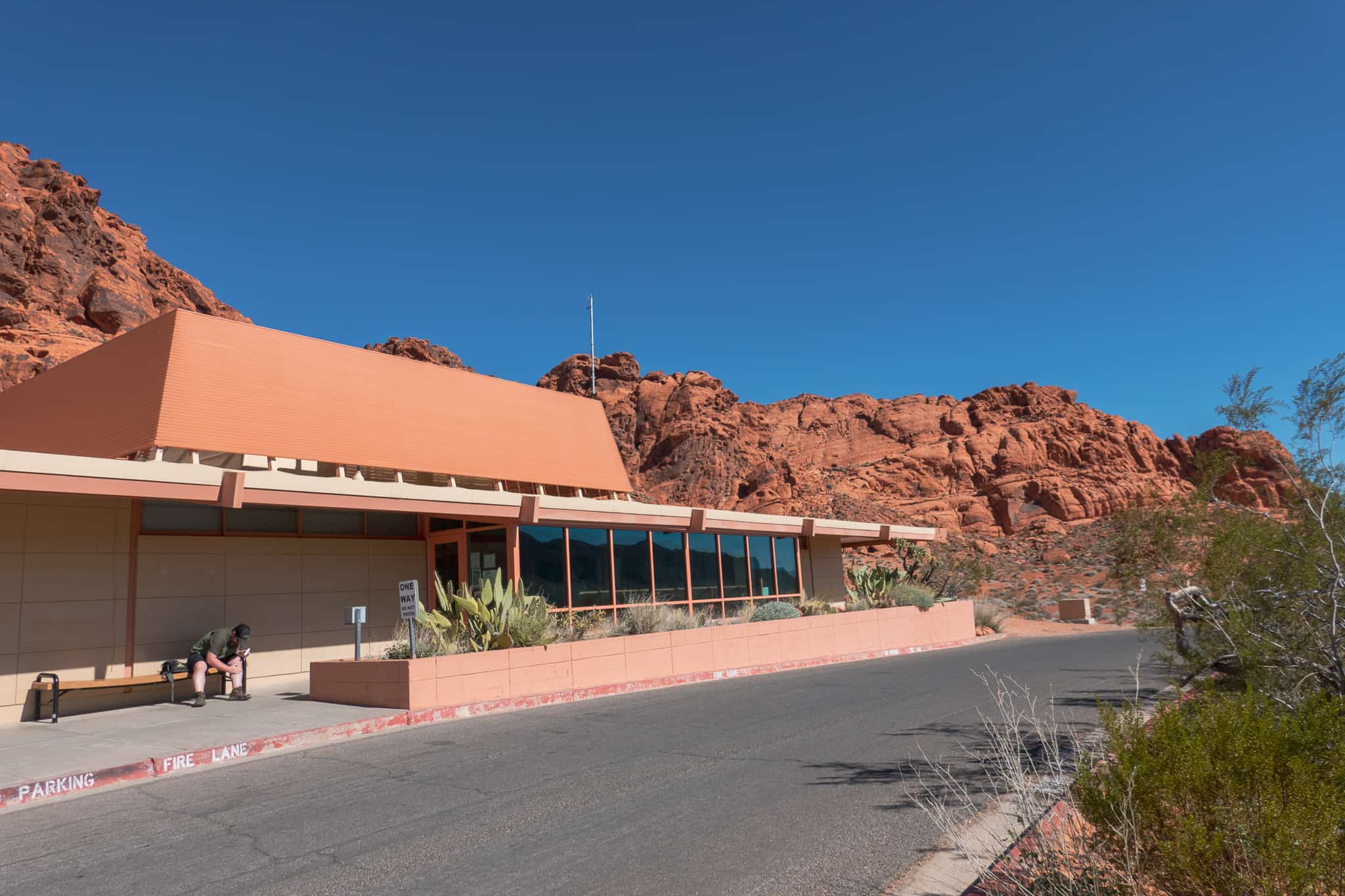 Welcome Centers, Rest Areas & Public Restrooms
Public restrooms are going to be more challenging to find on summer road trips this year.
Check the websites for each state's transportation department in which you intend to drive through ahead of time to know your bathroom options.
If you rent a self-contained RV, you won't have to worry about this because you'll have a bathroom with you! Use your RV for bathroom breaks, lunch stops, and even for naps needed on the road to avoid going into public places.
How Tourist Destinations can be Different in 2021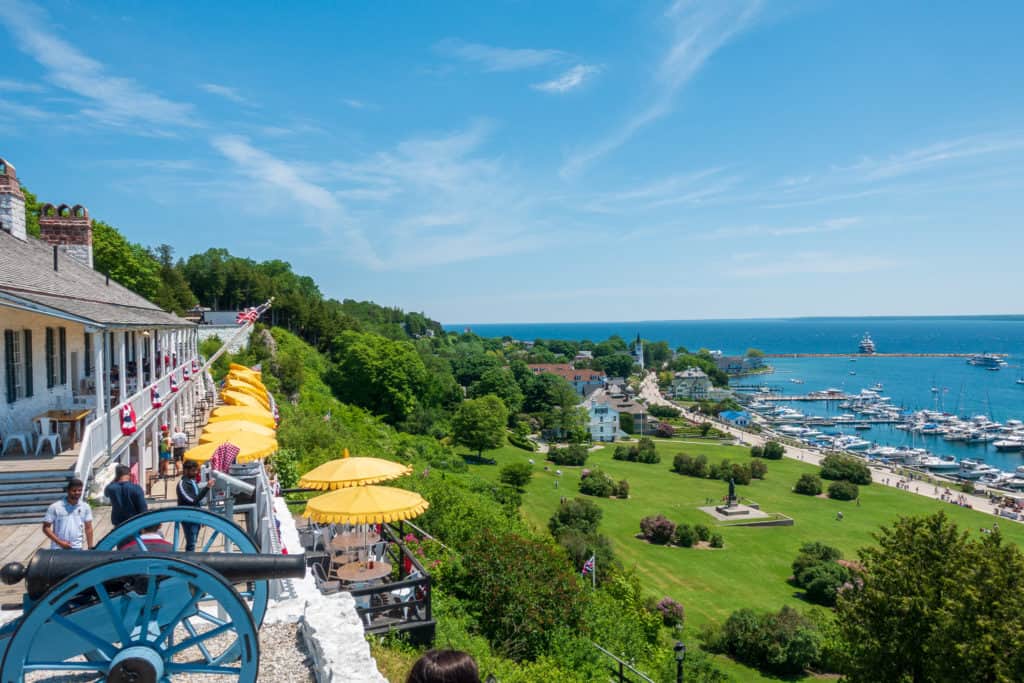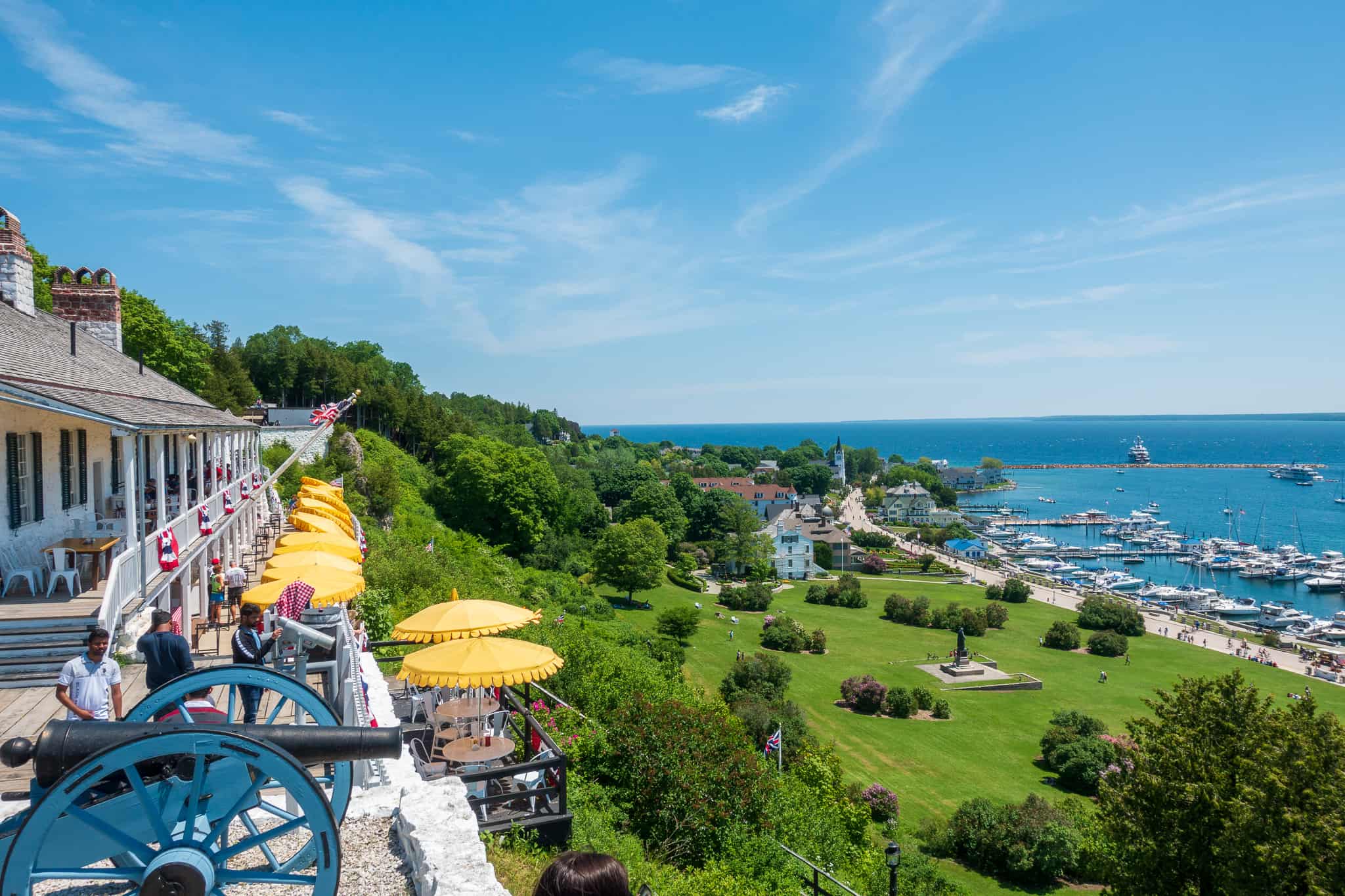 Visitor Centers
A lot of destinations are going to reopen before their visitor centers do. Suppose you were hoping to use the visitor center to help plan out your daily activities. In that case, there's once again a lot of importance in pre-planning. Especially if you're going to a place with poor internet or cell signal, where same-day Google research might be tricky.
Check-in with Attractions, Parks, and Restaurants Before Visiting
Visiting big tourist spots will look different.
For example, last year, Rocky Mountain National Park used a reservations system to reduce its visitors by 40%.
A quick visit to the attraction's Facebook page or website will often tell you everything you need to know before your visit.
Do Things During Off Times or Odd Hours
It's always recommended to take your trip during a time when others are not. Weekends and holidays should be avoided if possible. Despite all of the changes we've seen over the last year, weekends and holidays still seem to be when most people can get away.
If you have no choice but to travel on weekends and holidays, try doing things in town during odd hours.
Most people hate to wake up early.
Keep a Mask on You
By now, everyone knows this. Whether you want to wear one or not, some businesses and states will require it this summer.
Don't have a sewing machine or know how to sew? And can't find one to purchase? Here's the no-sew 5-minute tutorial my husband and I used to make ours.
Bring Hand Sanitizer Everywhere
Have a bottle in your car, purse, hiking pack, etc. Basically, have a bottle available for whatever situation may arise. We went out to get a simple coffee the other day. I touched a card reader, a doorknob, and a bear box latched trash can during that walk.
Any venture out of your RV is more than likely going to involve touching some sort of public item; it's great to be prepared.
How Your Vacation Time and Activities could be Different in 2021
Bring Extra Entertainment Options Along
In years past, your days and evenings would often be spent out on the town. It's safe to say, though, that this summer, you can plan on spending more time either inside your RV or outside at your picnic table.
Be prepared for that by bringing all the digital or non-digital distractions you desire, including board games, yard games, game systems, cards, Kindles, iPads, whatever floats your boat.
Additionally, if you're planning on relying on a hotspot during your trip, you should look up the park on a review site such as Campendium to investigate the strength of the Wi-Fi and cellular signal at the park. If there's no Wi-Fi, there won't be any Netflix, Hulu, or Disney+. So plan accordingly and bring lots of DVDs or Blu-rays!
Exploring the Great Outdoors in 2021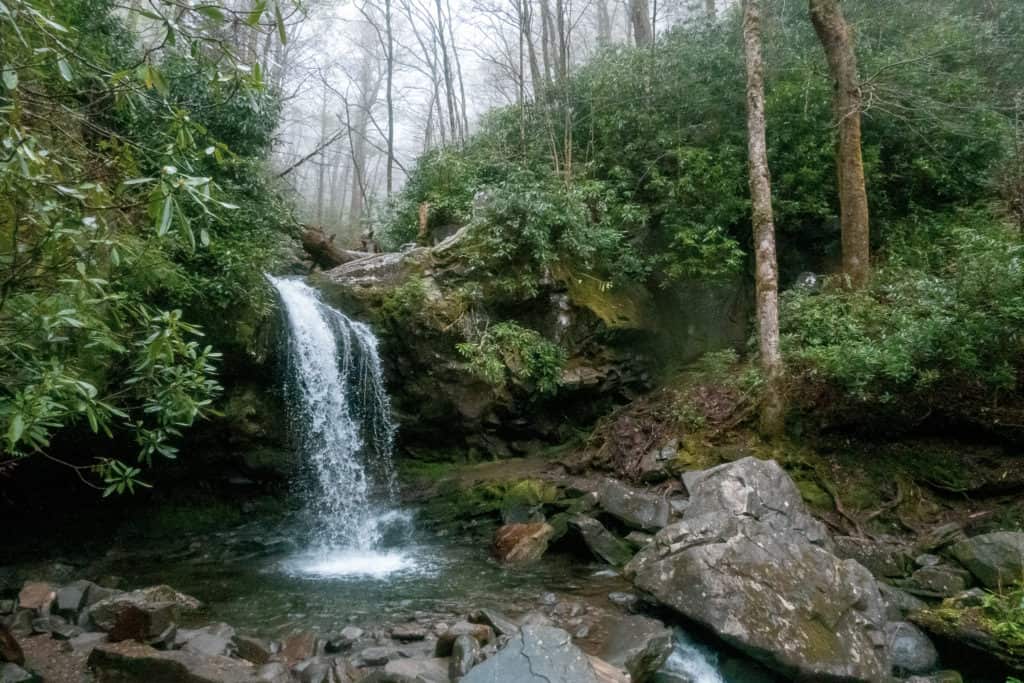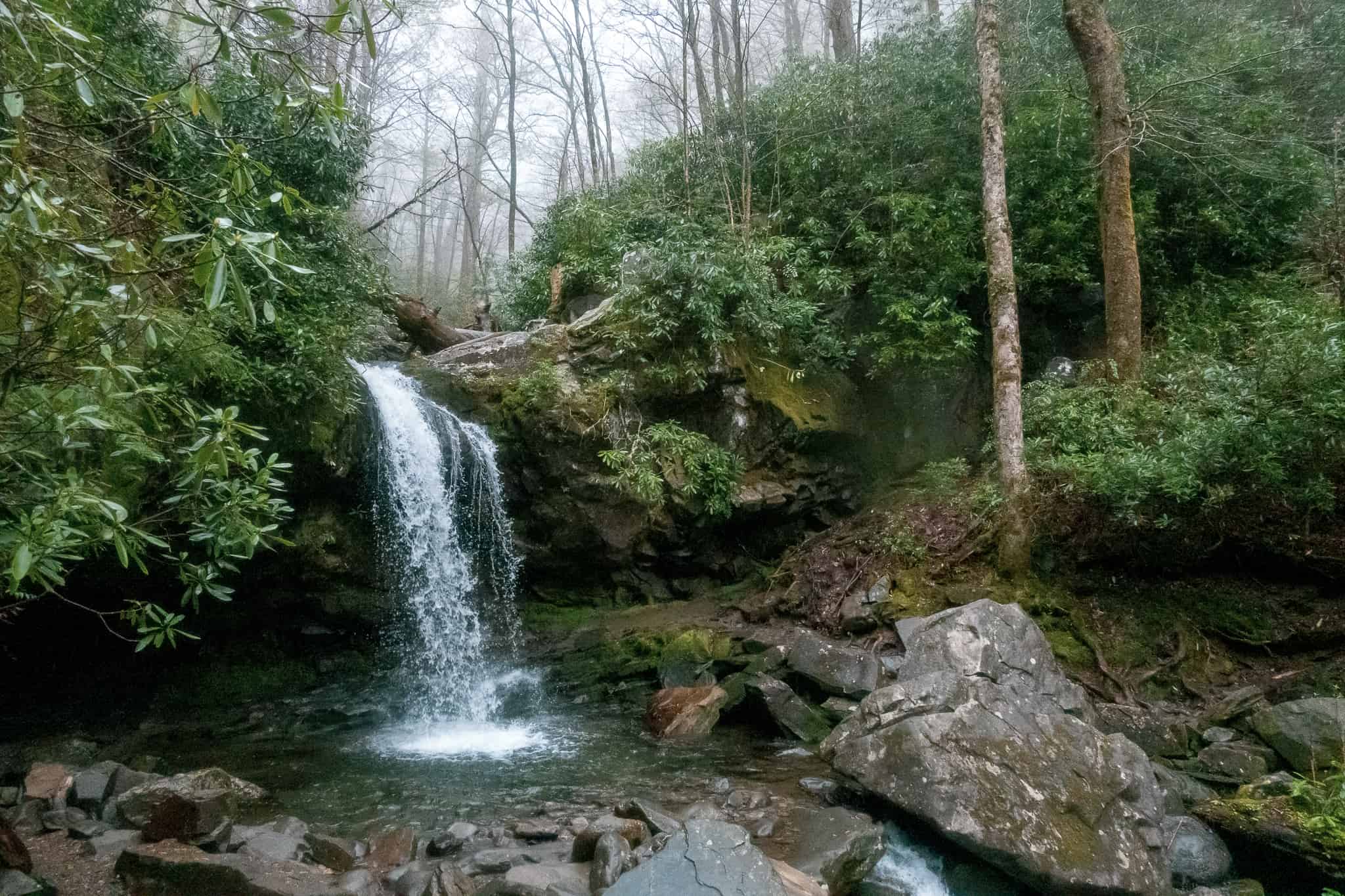 Be Prepared for Spending More Time Outdoors
On the flip side of not being able to spend as much time tooling around town, you will probably be spending more time outdoors.
Hikes and long walks are free, a terrific way to explore a vacation destination, and a great way to keep your trip on a budget!
Check out Alltrails for a list of the most satisfying trails located at your destination.
Some other options that will vary in pricing, depending on what you already have at home, include cycling, fishing, kayaking, ATVing, canyoneering, rock climbing, and geocaching!
When Hiking, Have Backup Trail Options
If you're planning on hiking the most popular trail in the area, you may arrive and find out that everyone else was too.
Trails are often tight and narrow. There's honestly nothing worse than squishing past people all day when you're worried about your health.
If the parking lot is packed and you want to have distance between you and everyone else out there, it's best to have a backup trail option. And honestly, a few times, the backup trails have ended up being even better than the popular ones ever could have been!
Here are two backup trail examples from our own personal experience:




---
I hope this article helped you out with how to plan an RV road trip! Yes, travel and RVing will look different this summer. However, it is still possible to get out there and have an incredible (and relatively safe) summer trip! Happy planning!