(Last Updated On: February 11, 2021)
THIS POST MAY CONTAIN AFFILIATE LINKS. PLEASE READ MY DISCLOSURE FOR MORE.
THIS POST WAS ALSO ORIGINALLY WRITTEN FOR RVSHARE. IT CAN ALSO BE SEEN HERE.
So, you're planning a trip with your newly rented or purchased RV. How exciting! It's likely you already know where you want to go and what you want to be doing there. After all, those tend to be the first decisions made when planning a getaway. But you may not be as sure about where you want to park your vehicle at the end of a long day. That doesn't surprise me. There are a tremendous amount of choices out there to navigate when searching for a spot to anchor down in the sea of RV parks! How do you pick the best RV park for you and your trip?
We often see full-time RV living as constant trip planning. There are so many trade-offs to consider when picking where you want to stay. It can take a fair amount of research to find the perfect spot for you and your RV. And while I find the hunt quite fun, I understand it's not quite as enjoyable for everyone.
So, to make the process of figuring out where you would like to stay a bit easier, here are the five most important topics you should consider before booking a spot:
What amenities do you desire to have during your trip? Do you want full comfort, with access to power, sewer, and electric? Or can you make do with just electric, or maybe even no hook-ups at all?
Which places will accommodate the size of your RV?
What do you plan on doing in the area? Do you want to be close to those activities? Or do you perhaps want to be in a more scenic and secluded spot?
What are the reviews saying about your RV park options?
What is your budget?
Figuring out your answers to the above questions will help you narrow down your options and ultimately lead you to the perfect spot for you and your RV.
In this post, I'm going to focus on the first topic, that of amenities desired. I consider it most important first to know what conveniences you require for your upcoming trip before tackling any of the other topics. Next month, once you have decided on the level of hook-ups you desire, I will then go into the other four points.
Part One
Picking What Level of Amenities You Desire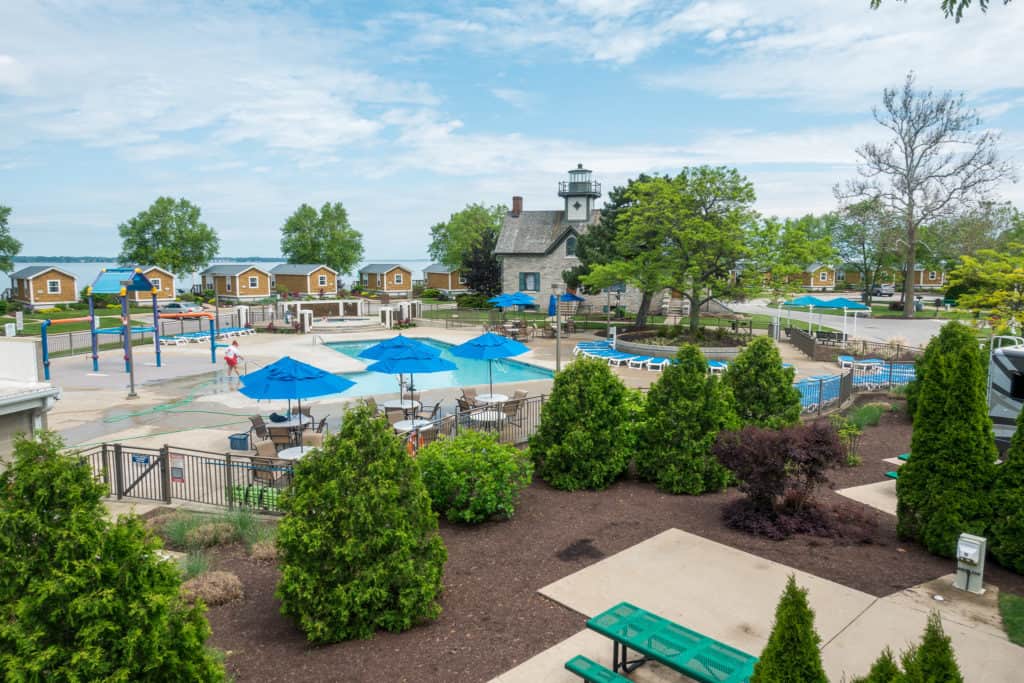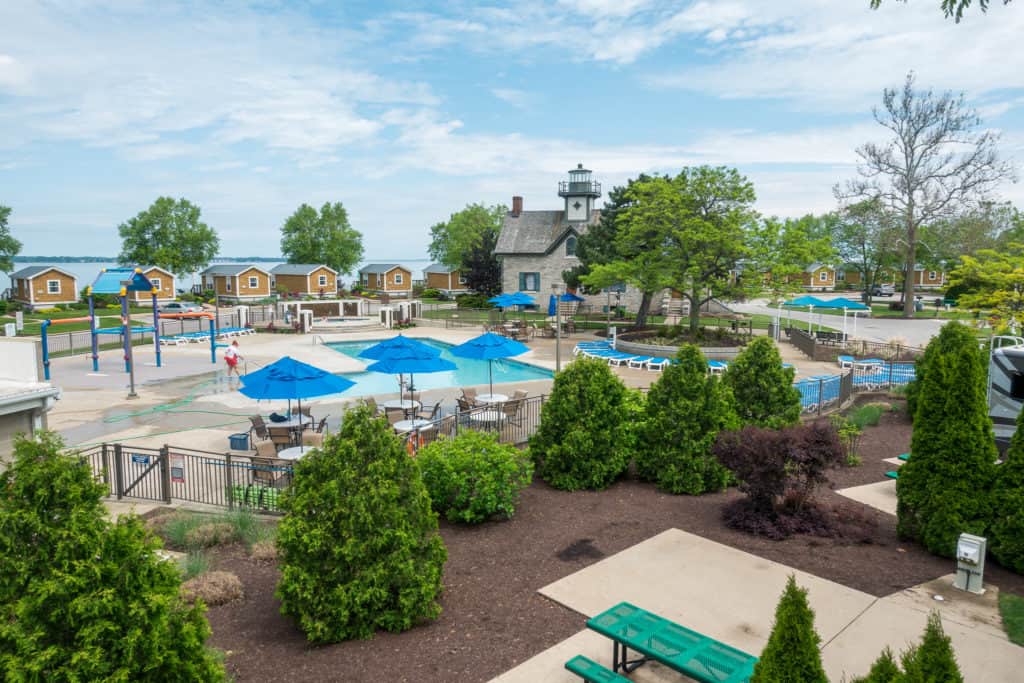 Full Hook-Ups
The parks that commonly fall in this category are the private RV parks. Sites at these parks often come with electric, water, sewer, and sometimes even cable! On top of that, these parks often have additional amenities spread out throughout the grounds (such as the one above).
Private RV parks seem to get a bad rap with a lot of full-time RVers, which I can partially understand. After all, when we signed up for this lifestyle, we signed up for more personal freedom while also living in beautiful places. We did not sign up for a situation that can sometimes turn out looking a lot like RV apartment living. But for just one moment I'm going to challenge the anti-private RV park stance.
I'm currently writing this article from a private RV park that happens to be small and beautiful. We're on the Grand River in Michigan with nothing but towering trees and flowing water in sight. Since this park is close to town, as private spots commonly are, if something were to break, there is just about any store I would need to access right outside of the front entrance of this park.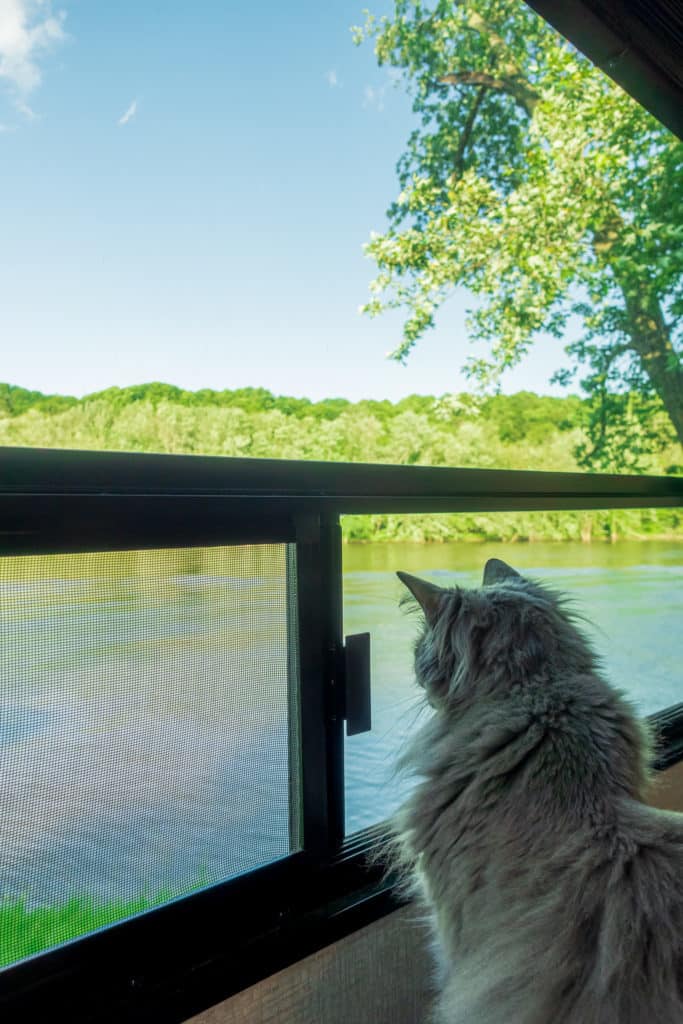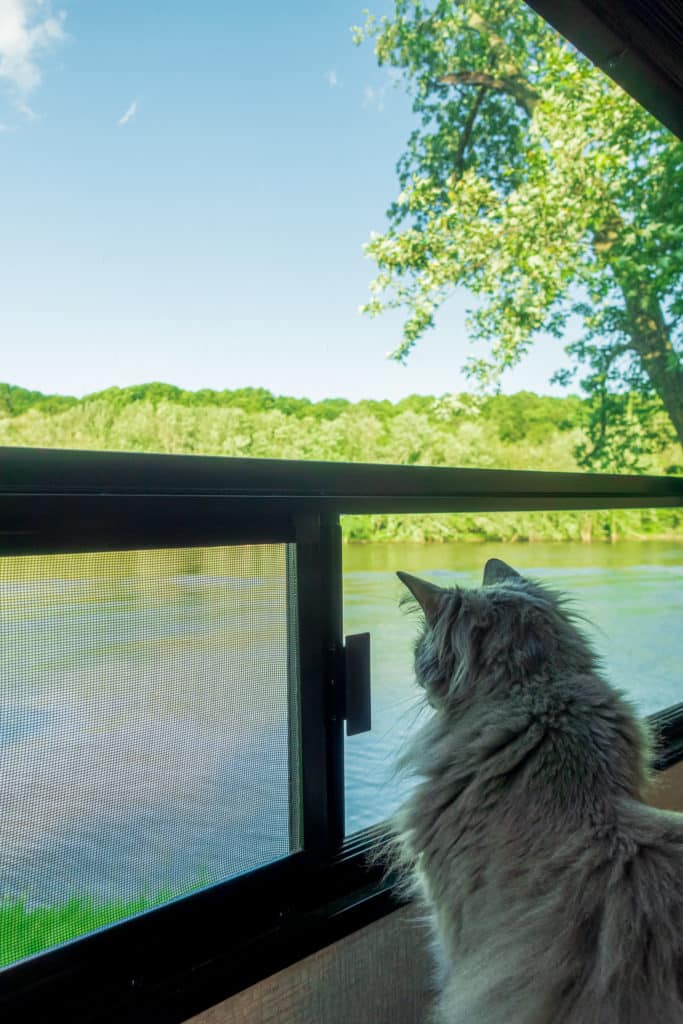 Furthermore, sometimes the additional amenities within these parks can be amazing! We absolutely love it when a park has a gym, tennis courts, or walking trails because not all days for a full-timer can be full of exploring the great outdoors. There are at least a few days every week in which we are stuck inside working, and on those days, it's nice to have a gym to use.
Pros: These parks provide the most comfort.
Cons: These parks are usually the most expensive. They can also sometimes be crowded and lacking in nature.
Partial Hook-Ups
This class of hook-ups tends to be the case in most state parks and some more rustic private RV parks. These parks often only have electric, and sometimes water.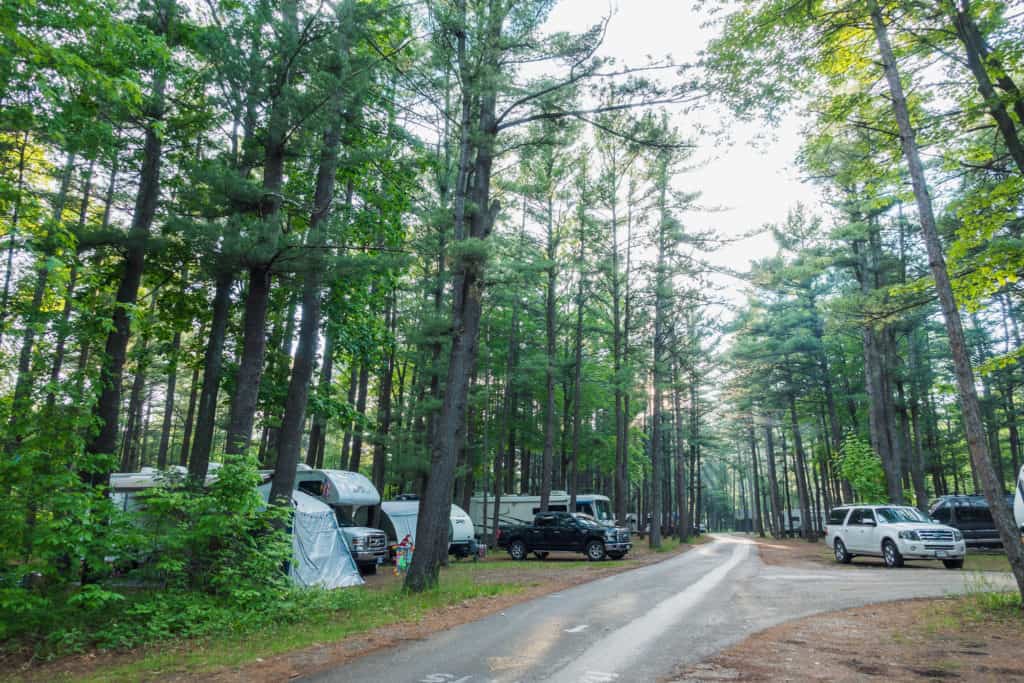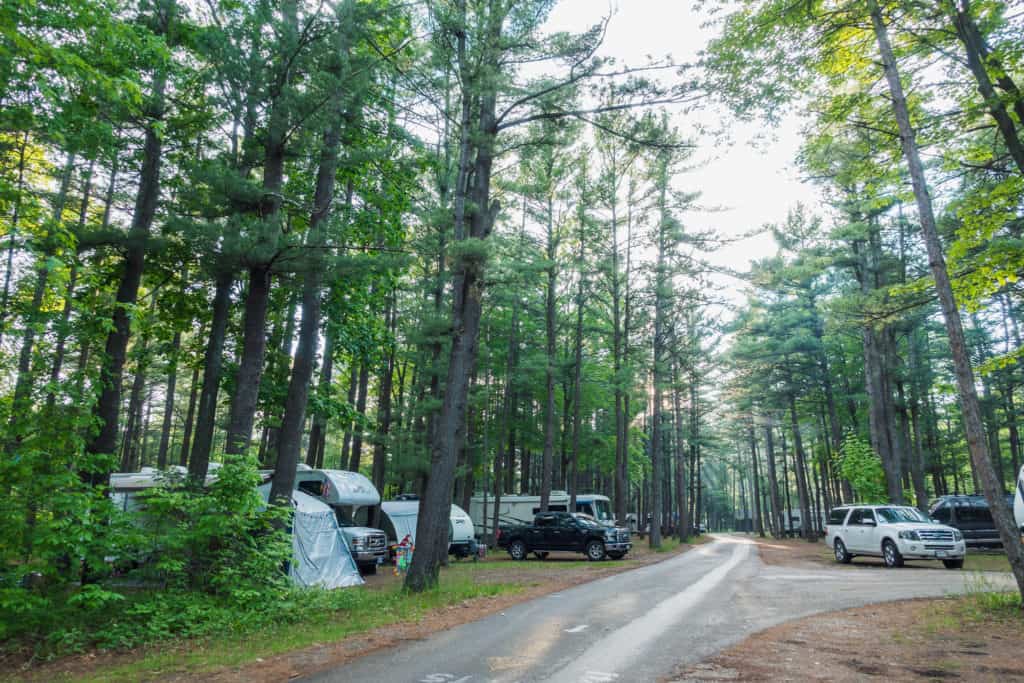 Even though these spots have less in the way of amenities, they tend to be cheaper and possess more natural beauty. They also generally exist in a more optimal location for exploring the great outdoors.
As far as the need for water goes, we have found it possible to arrive, fill up our tank at a water station and then last up to two weeks in our spot without having to add more water or dump our tanks. However, if you do happen to find yourself in a situation where you need to dump your tanks before you're ready to move along, you don't necessarily have to move your whole home. There are rolling waste tanks sold that can help you out in a pinch.
Ultimately, if you choose a partial hook-up spot, you have to be a bit more mindful of how you are utilizing your resources.
Pros: These parks are often more scenic and cheaper than private parks.
Cons: You will have to use the dump station. These parks can also often be crowded due to their popularity and affordability.
Dry Camping (No Hook-Ups)
Dry camping tends to be the case in most national parks and boondocking spots. These spots offer no electric, water, or sewer. However, the benefit here is you are often paying close to nothing (or truly nothing), and you are in the heart of the action.
Pros: This is the cheapest option. These parks or spots are also often in the most beautiful and secluded locations possible.
Cons: You are very likely going to have problems getting wifi and cell service. You'll also have to do more planning ahead of your trip. This includes making sure you have a generator, full water tanks, and full propane tanks.
Overnight Camping (No Hook-Ups)
This is not a practical option for the entire length of your vacation. However, I'm including it because it may take you more than one day to get to your destination. If that's the case, you are perhaps going to consider staying overnight somewhere along the way. Popular overnight camping options include Walmarts, Cracker Barrels, Truck Stops, Casinos or staying the night on a property within the Harvest Hosts program.
Pros: This option is usually free, but can also come along with sketchy-ness. (Harvest Hosts is not free, but has a very low annual membership.)
Cons: Most of these options aren't usually anything special to look at. They merely provide a place to stopover for one evening. (Harvest Host, however, should be noted as an exception. Their whole business model is about giving you a better overnight camping choice.) When considering to stay at any of these options, you should either call ahead or look for signage alerting you to the rules.
Which places will accommodate the size of your RV?
What do you plan on doing in the area? Do you want to be close to those activities? Or do you perhaps want to be in a more scenic and secluded spot?
What are the reviews saying about your RV park options?
What is your budget?
---
To learn more about when it's best to secure a reservation at each type of RV park during peak season, head on over to my previous RVshare article.
And to see more about our RV journey, head on over to cinderstravels.com. Please feel free to email me with any RV life questions you may have!