Latest posts by Cindy Scott
(see all)
(Last Updated On: February 11, 2021)
THIS POST MAY CONTAIN AFFILIATE LINKS. PLEASE READ MY DISCLOSURE FOR MORE.
THIS POST WAS ALSO ORIGINALLY WRITTEN FOR RVSHARE. IT CAN ALSO BE SEEN HERE.
Getting ready for a trip, but not sure how to pick the best RV park for your stay? To make the process of figuring out where to hunker down a bit easier, last month, I laid out the five most important topics you should consider before booking a spot. They are:
What amenities do you desire? Do you want power, sewer, and electric? Or can you make do with just electric, or maybe even no hook-ups at all?
What places will accommodate the size of your RV?
What do you plan on doing in the area? How close do you want to be to those activities? Or what level of seclusion do you want?
What are the reviews saying about the local RV park options?
What is your budget?
In the previous article, I focused on the first topic of amenities desired.
I consider it most important first to know what conveniences you are looking to have on your upcoming trip before tackling any of the other topics. This is because knowing the level of amenities you would like to have will most narrow down your options.
So now that you've taken a moment to decide what level of hook-ups you want, I will next go into the other four areas of consideration. Below is everything else crucial to think about when figuring out where you'd like to stay on your upcoming RV trip!
Part Two
Will my RV size be accommodated?
The next most important factor is knowing the length of your rig and weeding out any parks that will not be able to support a vehicle of your size.
Now, it's fair to argue that this should be considered first. I mean, why fall in love with a place that won't even be able to accommodate you? But I honestly always start our search assuming we'll fit. This is because we have a reasonably large rig, coming in at 35 feet, and in our experience, we have rarely found site size to be a problem when looking into campgrounds. Generally, we find that we fit where we want to be. This is especially true if you're looking into private parks. They can almost always accommodate a vehicle of our size. However, that being said, spaces in those parks can sometimes be limited for larger rigs, so looking early during peak seasons is essential. (More on that in this article.)
If you're looking to stay in a national or state park though, that's when things can get a bit dicier. If you are in a van or smaller rig, you should have no problem fitting into any space, no matter where you go. RVs 12 feet and under will fit in any national parks. However, if you're in a larger vehicle, I would recommend knowing the length of your rig and doing a quick check beforehand to make sure you'll be able to fit. If you cannot, not all is lost. There are almost always private parks directly outside of the borders of these parks, ready and waiting to host you!
What do you plan on doing in the area? How close do you want to be to those activities? Or what level of seclusion do you want?
For your next consideration, you should think about what you'll be doing on your trip.
At the last location we visited, in Traverse City, MI, we knew we wanted to spend two weeks exploring the city, but also checking out other landmarks within an hour radius. We decided to stay in an enormous state park campground within the town. This spot fit our trip plans because it was central, affordable, and was connected to an epic bike trail system that could link us to a bunch of the places we wanted to explore in the area.
However, this city is a beautiful destination with lots of lakes, and some people may want to plan a trip to the area merely looking for peace and solitude. I would not have recommended this park to those people, because it was busy, packed and quite honestly party central on the weekends.
This step is all about how a location fits best into your plans. You've already decided what kind of trip you are taking. If you want to explore a town, then you should probably look into spots close to the main attractions. However, if you're looking for a peaceful getaway, then you probably want to be looking into parks more off the beaten path.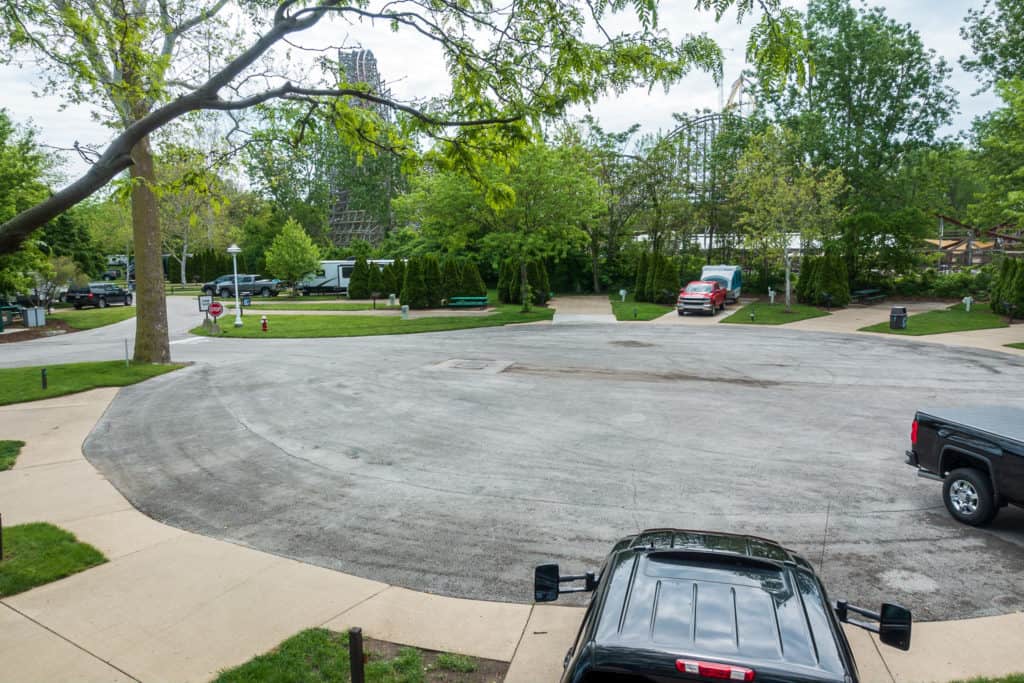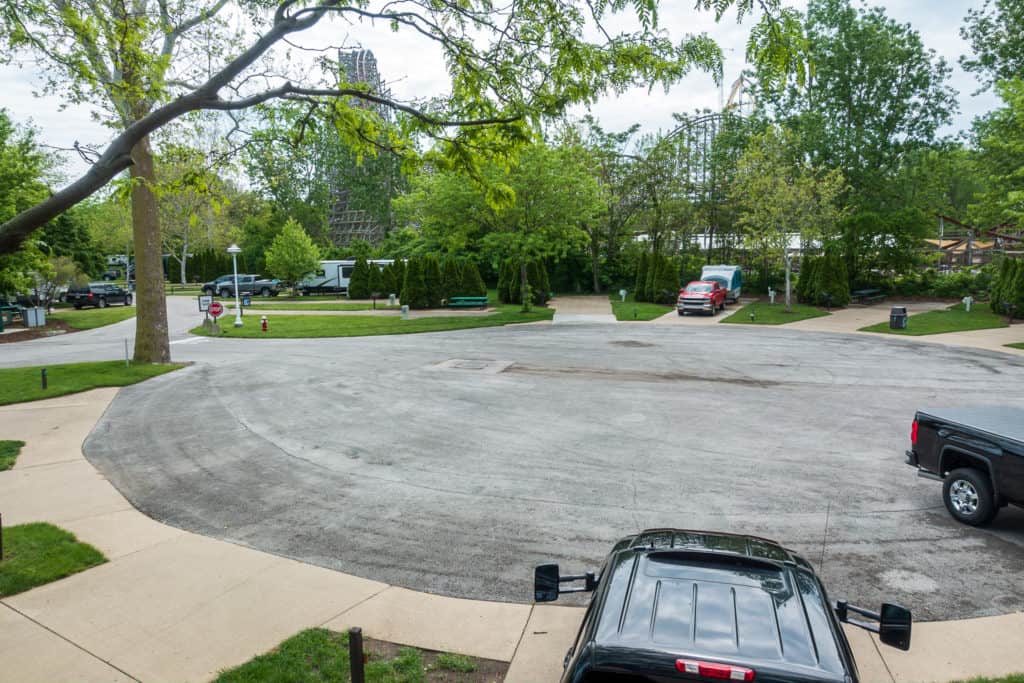 Now if you know what type of park you're looking for, but you're having a hard time figuring out the reputation of the parks your considering, that's where the next topic comes into play!
What are the reviews saying about the local RV park options?
Next, you should consider good ol' reviews. I have found that campground reviews, especially on Tripadvisor and Good Sam, are generally pretty accurate. Reviews can really help teach you about a place before you arrive. Use them to get a sense of the park, including, whether the atmosphere is quiet, family-oriented, or party central. Look at the pictures to see what kind of space the RVs have around them. Are they spacious spots, or are they all parked on top of one another? Also, look for what kind of views the RVs have. And try to get an idea of whether or not the amenities are in good working order. Lastly, I always try to find out the conditions of the bathrooms. The bathroom topic I have found is especially important to families with kids.
RV parks can't really be pigeon-holed. Not all KOAs are the same. Not all state parks are the same. You really should always check the reviews. The best example I have in this category is with state parks. They tend to really run the gamut, especially since each state is different. You can generally count on beautiful surroundings and partial hook-ups, and that's about it. What you cannot always count on is how packed together RVs will be, what amenities they will have, or what the atmosphere you may be heading into. We have really seen a wide variety of state parks. Reviews are the best way to get an idea of the park before you book your spot.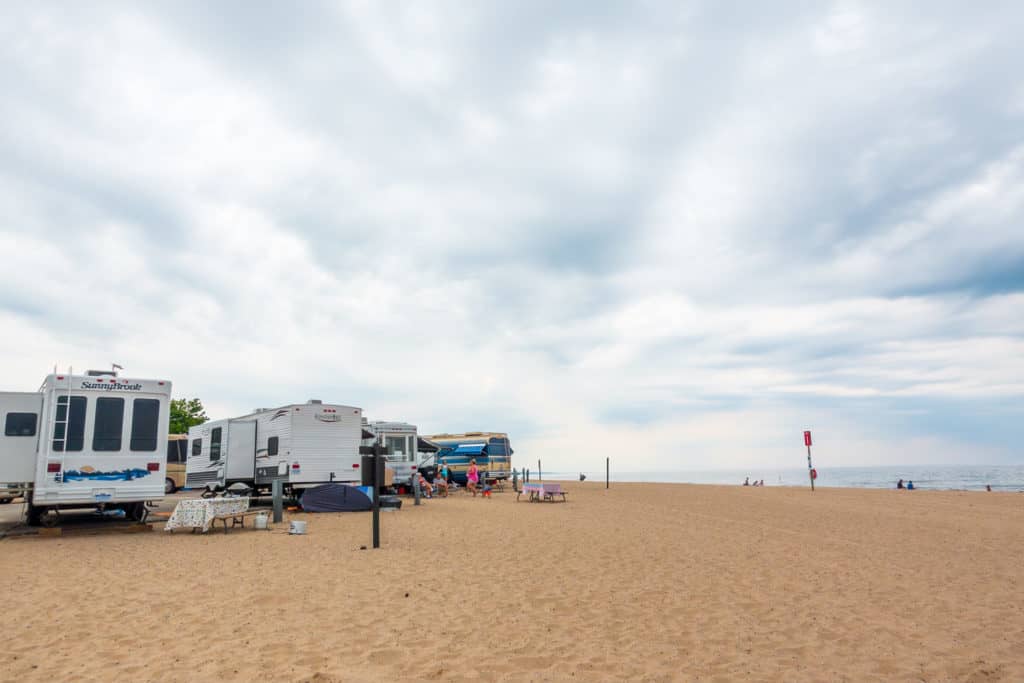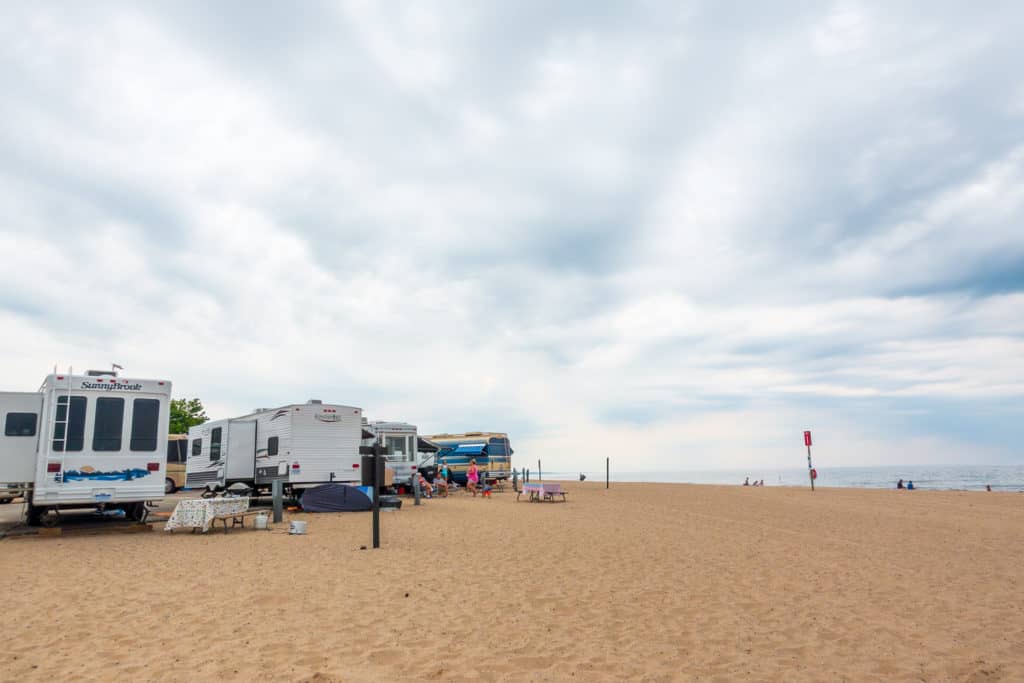 What is your budget?
I think about the budget last. This may seem a little backward. For example, If I were searching for a hotel, I would be looking at price first and then all of their reviews. But for RV parks, the price range is not as vast as it is for hotels.
So, after I've considered all the above topics and have my final list of winners for wherever it is I'm going, it's generally pretty easy to narrow it down to the final one by looking at the price. If I am left with two great RV park options that fit our needs, I'm more than likely going to pick the cheaper one out of the two, book it and call it a day!… Unless the other one has a hot tub. If that's the case, always go hot tub!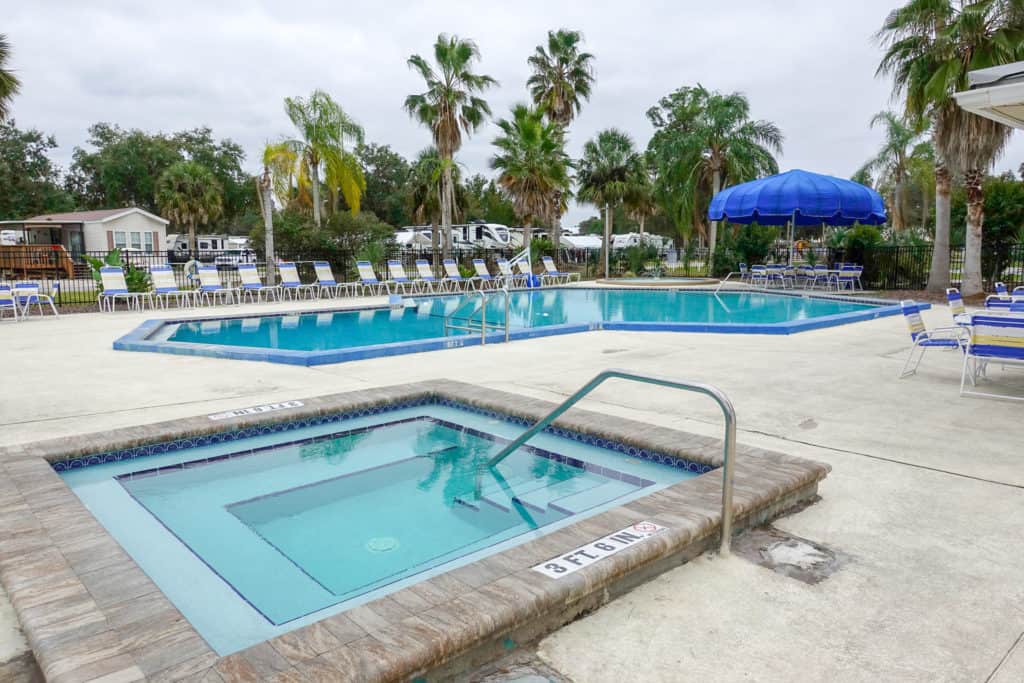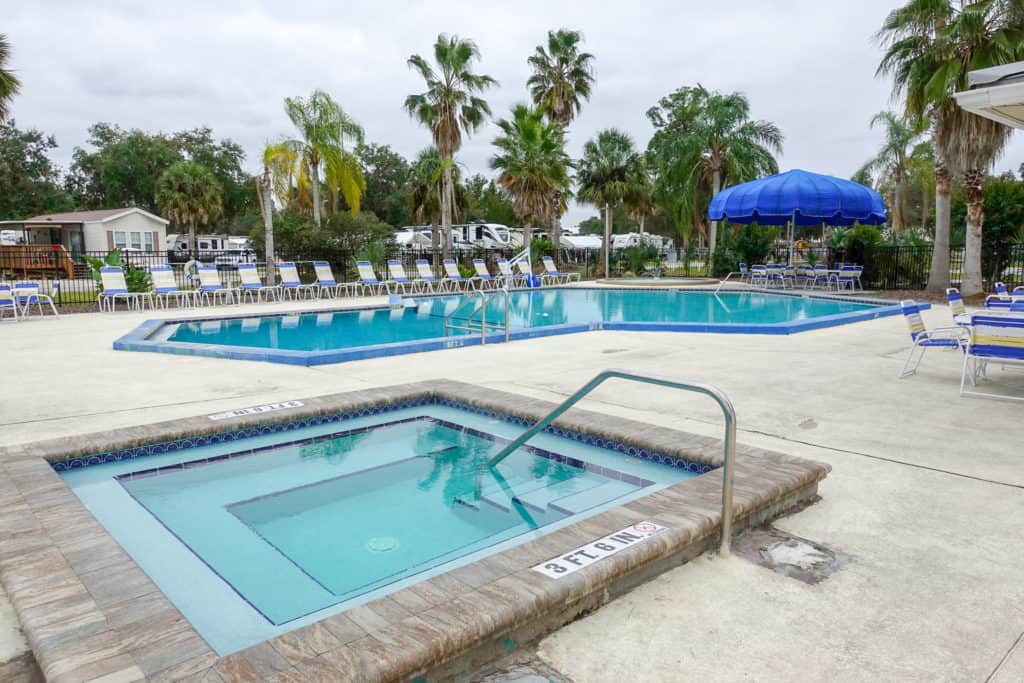 ---
Happy booking!! As always, please feel free to email me with any RV life questions you may have! And to see more about our RV journey, head on over to cinderstravels.com.
To learn more about when it's best to secure a reservation at each type of RV park during peak season, head on over to this RVshare article.