Latest posts by Cindy Scott
(see all)
(Last Updated On: November 21, 2023)
THIS IS AN EXTENDED VERSION OF A POST THAT WAS ORIGINALLY WRITTEN FOR RVSHARE, THE SHORTER VERSION CAN BE FOUND HERE. SOME OF THESE PRODUCT PHOTOS WERE FOUND ON THE ASSOCIATED WEBSITES WHERE THEY CAN BE PURCHASED AND ARE NOT MY OWN. PRICES REFLECT PRICING FOUND ONLINE DURING NOVEMBER OF 2019. THIS POST MAY CONTAIN AFFILIATE LINKS, BUT I AM NOT SPONSORED BY ANY OF THESE ITEMS. I AM RECOMMENDING EVERYTHING ON THIS LIST BECAUSE I EITHER USE IT IN DAILY LIFE OR HAVE BEEN ITCHING TO USE IT IN DAILY LIFE! PLEASE READ MY DISCLOSURE FOR MORE.
---
Welcome to the 2019 Full-Time RVers Holiday Gift Guide! With 20+ Gift Ideas for Full-Time RVers that they would love to receive this upcoming holiday gift-giving season.
Looking for my Ultimate List of RV Must-Haves for 2024?
The holidays are here! And no matter which of them you personally celebrate, it's pretty much a guarantee you'll be going shopping at least once or twice over the upcoming month.
Perhaps you have an RVer in your life, and you have no idea what you should gift them? Makes sense! Living in a super small space makes us especially picky about what we allow into our home. After all, there's only so much room.
Well, if that is the case, you have come to the right place! After talking to RVers in rigs of all different sizes, this list has a bit of something for every type of RVer out there. Some of these items I have and use often, some are on my own personal wish list (hint, hint Mom and Dad), and some were recommended to me by other RVers.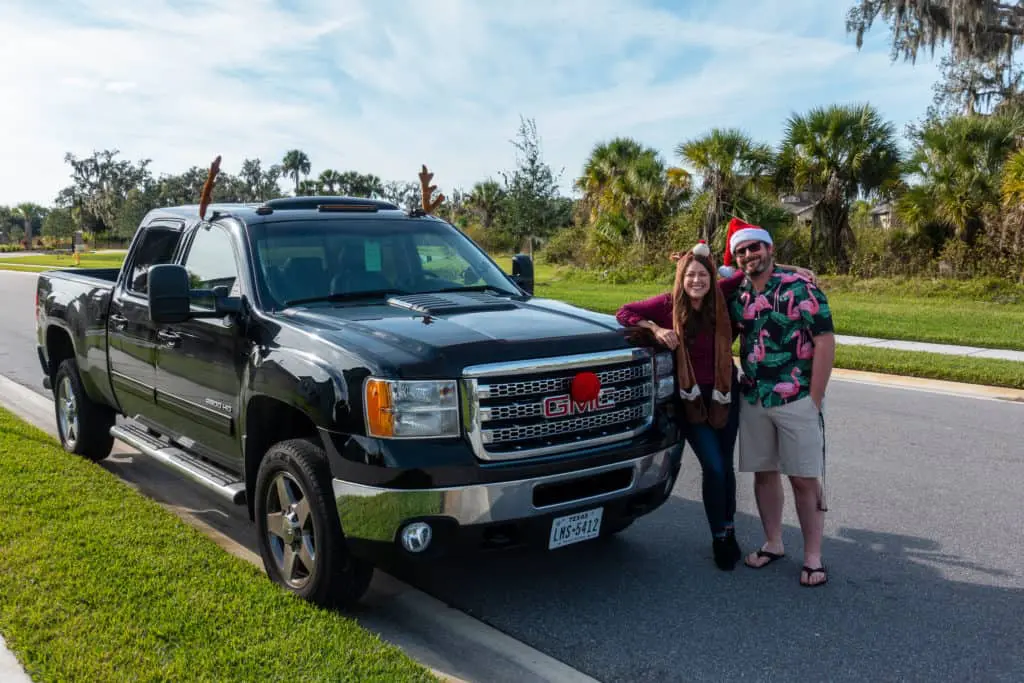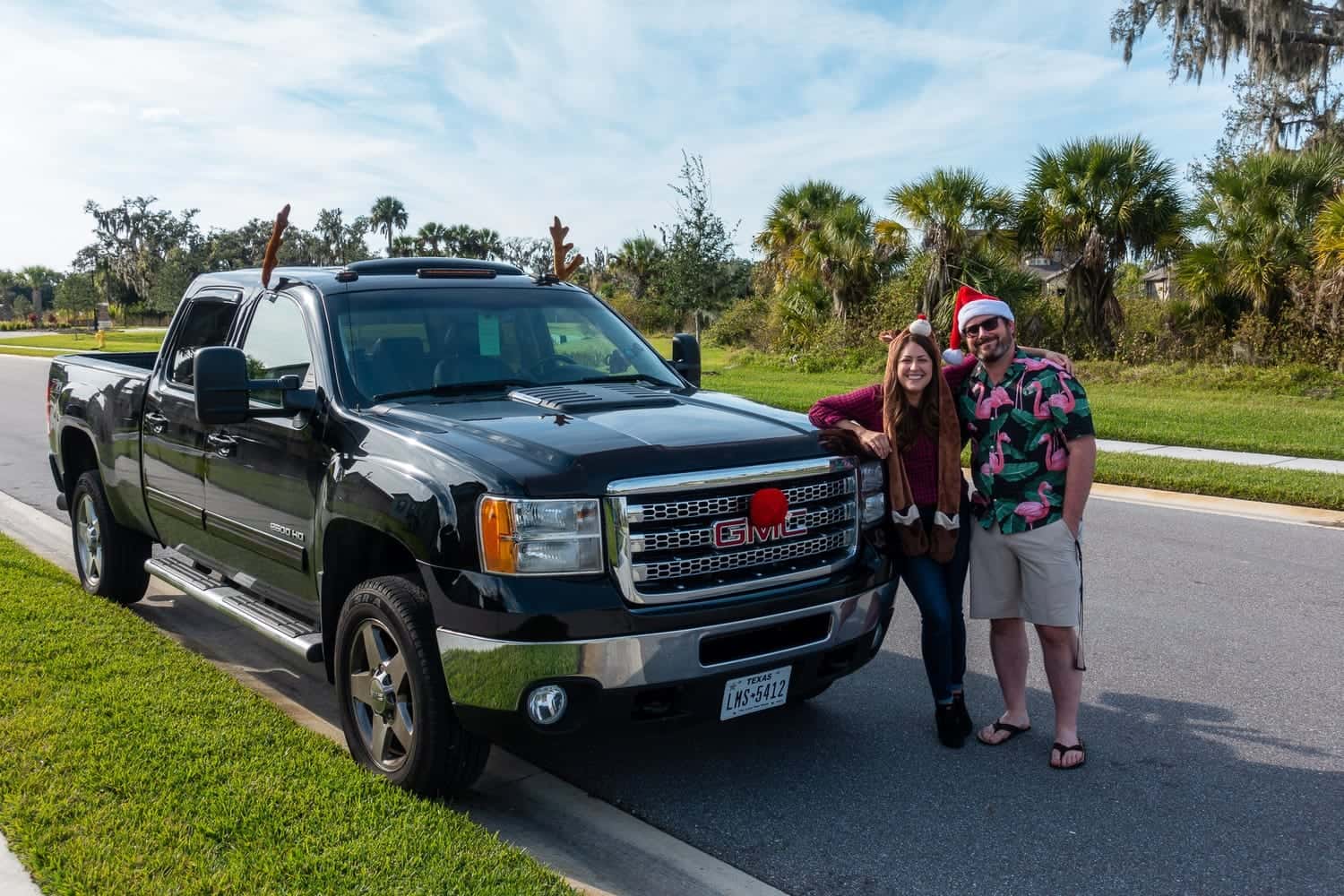 So let's get this list started!
FOR THE RVERS WHO ENJOY STAYING CAFFEINATED: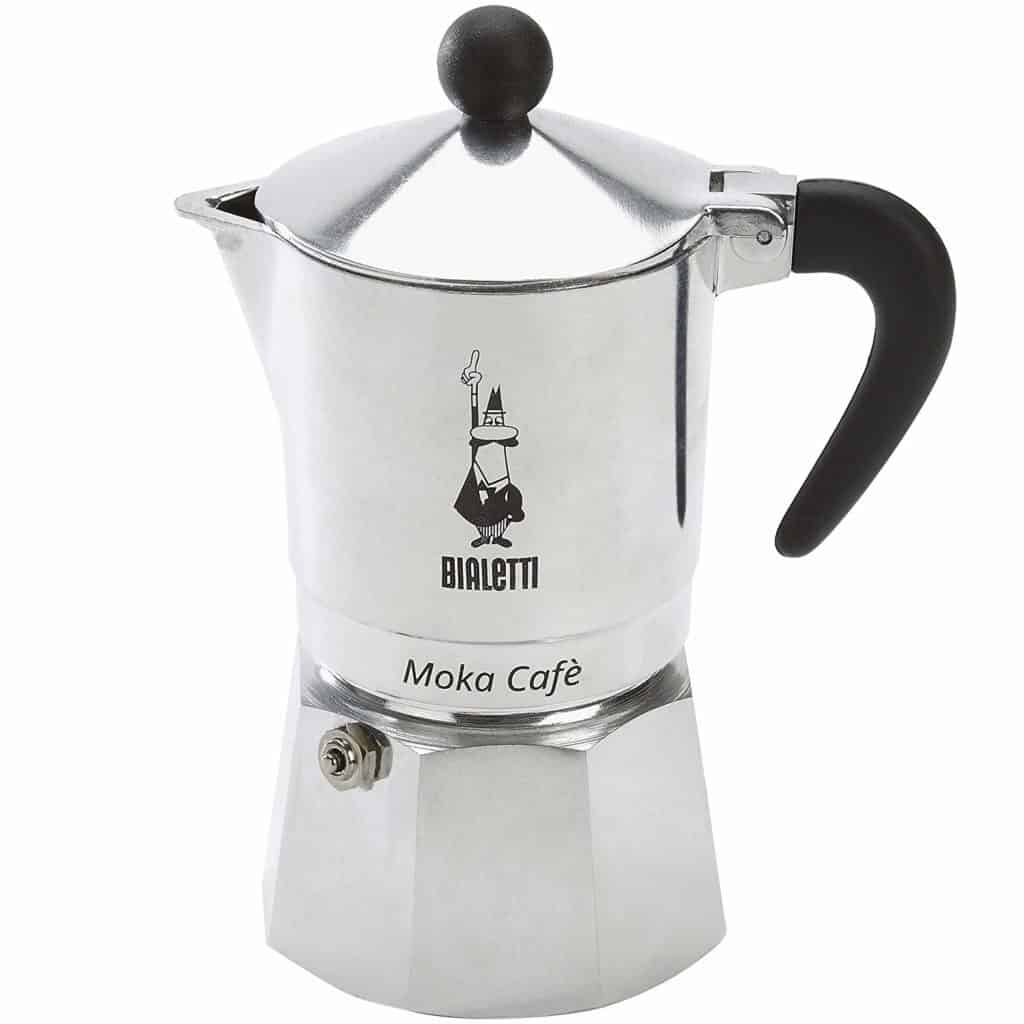 Since caffeine is usually what gets most of us up and ready for the day, it also felt like a great place to start this list.
At some point during our first year of RV life, I started noticing we were buying a lot of coffee shop lattes. I saw the cost adding up and questioned if there was a cheaper way to be getting our fix. After all, we were rarely staying in the coffee shop to enjoy the ambiance. Every once in a while, we do have to stay put and make use of the free wifi, but otherwise, we are just grabbing our drinks and heading out onto our next adventure.
Another caffeine-themed pickle we sometimes find ourselves in is being in the middle of nowhere when a latte craving hits, with no coffee shops to be found.
I realized there had to be a cheaper way to get a latte, whenever we desired. That's when the Moka Cafe Stove Top Espresso Maker & Hand Pump Milk Frother came into play. These two tiny devices became our lifesavers!
To use the Stove Top Espresso Maker, they simply heat up their water, add espresso, and wait. When using the Hand Pump Milk Frother, they simply warm up whatever type of milk they desire, add it to the frother, and froth. Then they combine the two and have the perfect morning beverage right in their very own home!
As long as the person you are gifting has propane, milk, and ground espresso, they'll be good to go!
---
FOR THE RVERS ALWAYS IN SEARCH OF THEIR NEXT HIKE: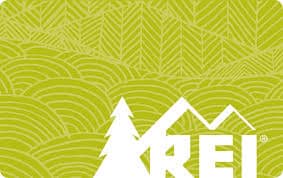 Something we're frequently realizing on the road is that full-time use of our gear also equals full-time breakage of our gear.
There are always things that end up breaking after the REI one-year warranty period has ended that need to be replaced. There are also frequently desired upgrades when it comes to items such as headlamps, hiking poles, boots, or waterproof clothing.
An REI gift card will never go wasted with adventurers.
Whether the person you are gifting is an avid multi-day backpacker or a more casual hiker, the Sawyer Squeeze is a great thing for them to have in their pack. Honestly, if they're a multi-day backpacker, then I'm sure they already have this, as it is a necessity.
But if they're someone more like us who wants to go on a 5 to 15-mile hike while also making sure they have enough water with them for the entire day, this can function as a "just in case" backup plan to have in their pack.
We have gone on a hike or two where we ran out of our water early. Having a device like this would have put my mind at ease during those hikes.
The Sawyer Squeeze kit includes the filter, two 32 ounce pouches, a cleaning device, and pieces to help with gravity and inline use. It also should last them a lifetime because its filter has a 1 million-gallon guarantee!
To use it, they fill one of the pouches with whatever water they find out in the wilderness. Then from there, they attach the filter. They then can either squeeze the water out into a new clean bottle or drink it right from the pouch.
The filter itself is super light, weighing in at only 3 ounces. So with it being lightweight and long-lasting, there's really no reason not to carry one along on any upcoming hike.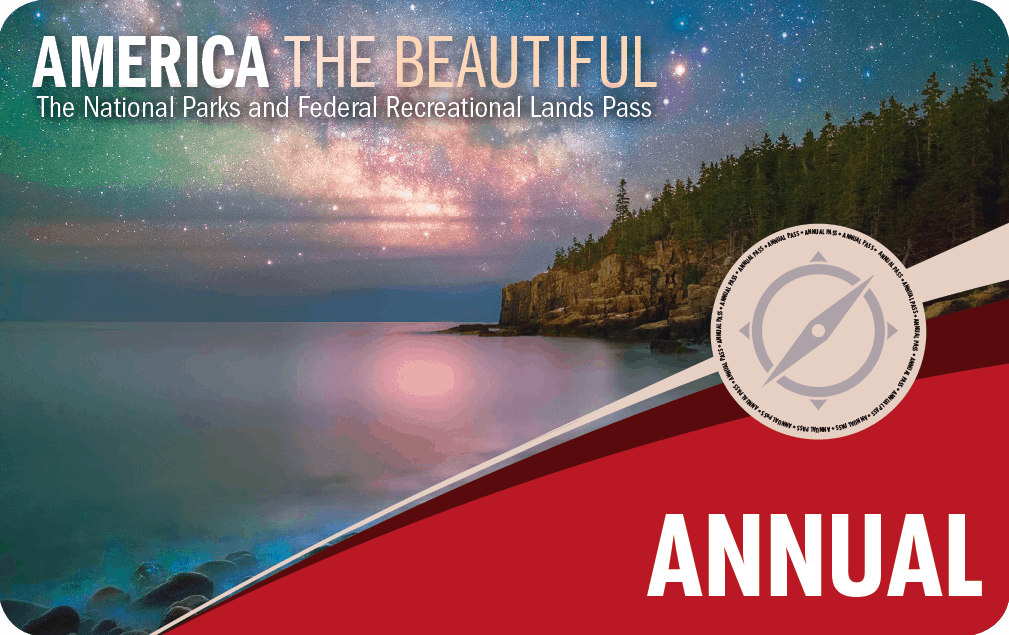 If the person you are gift hunting for is an outdoors lover, then you can't go wrong with an annual National Parks pass! This is one of the best presents we've ever received. We have visited countless parks, monuments, battlefields, and hiking trails that have all been covered by this card. This year alone, it's paid for itself multiple times over. Thanks, Uncle Howard!
---
FOR THE RVERS CONSTANTLY FLEEING THE COLD:
Odds are, if the person you are gifting is like us and follows the good weather, then nights that are 30 degrees or below can really catch them off guard. When it's cold outside, this blanket and I become one.
The main reasons I love this particular heated blanket are:
It has ten heat settings, so there's a wide range of heat levels.
It heats up fast! If I turn it on and then go and brush my teeth, it's already warm when I return to bed.
It has dual heat controls. So I can have it cranked up to the maximum level of toastiness while my husband can be locked in at the lowest setting or just have it turned off completely.
It has a ten-hour safety shut off. So it'll keep you warm all night, and still shut itself off in the morning if you forget to do so.
It can go in the washing machine.
If your friend or family member gets cold often and those reasons didn't sell you, I don't know what will, because this blanket is basically perfect!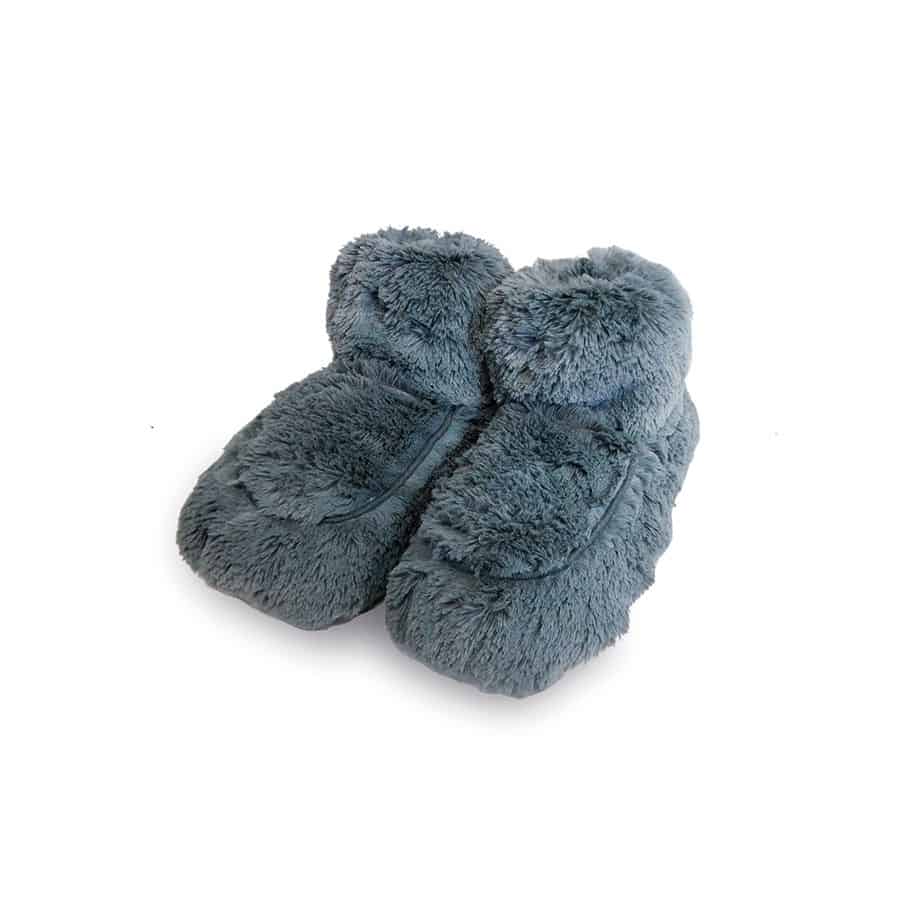 I oddly enough was introduced to Warmies at Staples last week while we were trying to find the perfect sized dry-erase board for my husband. Apparently, microwaveable slippers have been around for about 25 years. How I'm just finding out about them now, I have no idea! But these are the perfect complement to keeping those feet toasty while walking around the home.
An added bonus to anyone doing a lot of long-distance running (or hiking) is that they feel amazing on your feet after a long run!
---
FOR THE RVERS ALWAYS ON THE MOVE:
Local Experiences (You Pick the Price)
Perhaps the person you're gifting picks up and moves frequently, like us. If you know some of their future planned stops, what could be better than gifting them an experience they can partake in while in a new area?
Everywhere we go, we are tempted by museums, restaurants, and other fun activities, but we just can't do it all. Partially due to time, but also due to budget. That's why some of my favorite presents are gift cards to partake in a new experience.
If they are a city person and you know they'll be passing through a big city such as Chicago or Seattle, give them the gift of exploring that new area. A City Pass could be a great way to go about this!
If they're an adventure lover, perhaps something like horseback riding, a helicopter ride, a hot air balloon trip, or something similarly adventurous would be a great gift!
If you're not sure where they'll be headed next, Groupon Gift Cards are also fantastic and can be used all over the United States.

If the person on your list could use a little self-care time, another great gift to consider is a Massage Envy gift certificate or membership.
This is my own personal treat on the road. I have kept this membership since starting RV life and have been able to find locations almost everywhere we've gone.
I think this is one of the best franchises currently operating in the USA. Every time I step into a new location, it's precisely the same as the last one I was in. The experience is always relaxing and worth the price of admission.
Movie Tickets – AMC / Fandango (You Pick the Price)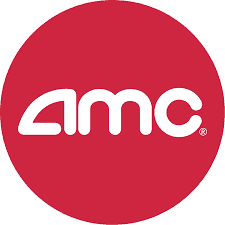 In my opinion, you can never go wrong with movie tickets! Everyone needs a good movie night now and again.
If you're not sure where your friend or family member will be traveling to, opting for AMC or Fandango gift cards are safe bets. We have found they can generally be redeemed all over the United States.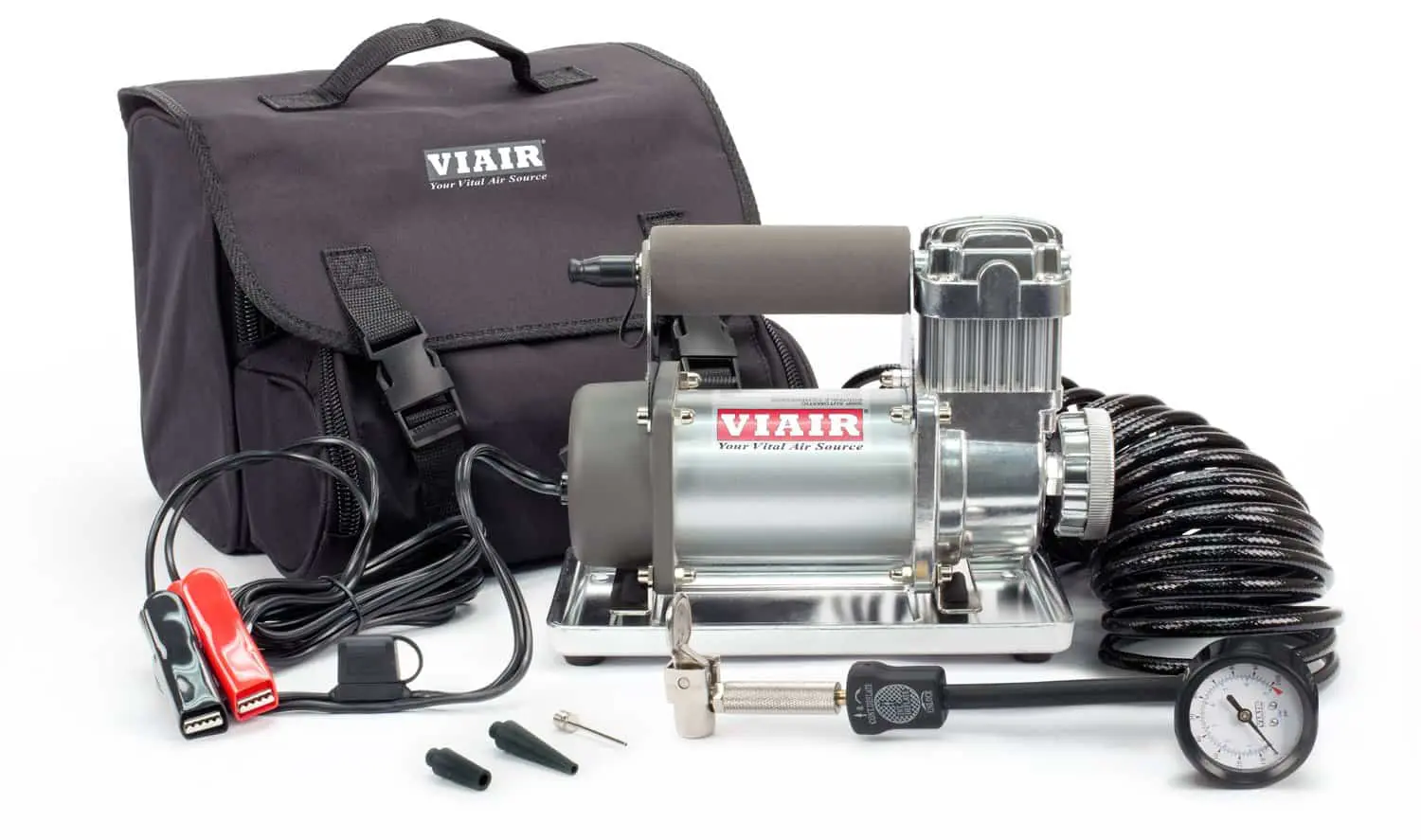 It can be tricky to pull a big rig up to an air compressor. They are commonly found in awkward spots at small gas stations. So, you know what's a lot easier? Being able to fill your tires from anywhere!
Tire pressure maintenance is something we did not take seriously enough during our first year of RVing. I have no idea how we've made it this far without any crazy tire incidents! We are changing that mentality in our second year on the road by purchasing this handy device.
The VIAIR 300P-RVS is easy to use. You simply clamp it to a 12-volt battery, which in our situation would be either the battery in our RV or truck, then connect the chuck to the valve stem on your tire and let it rip! It also has a tire pressure gauge right near the chuck, so you can make sure you're getting proper air in your tire without over-inflating.
To figure out which one is right for your friend or family member's rig, use this handy chart I found on the VIAIR website: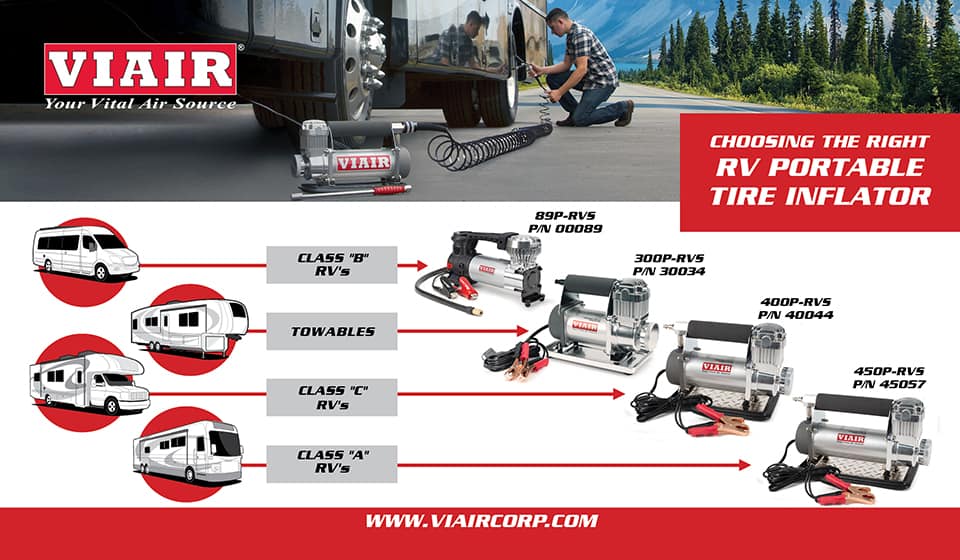 ---
FOR THE RVERS LIVING IN TIGHT QUARTERS: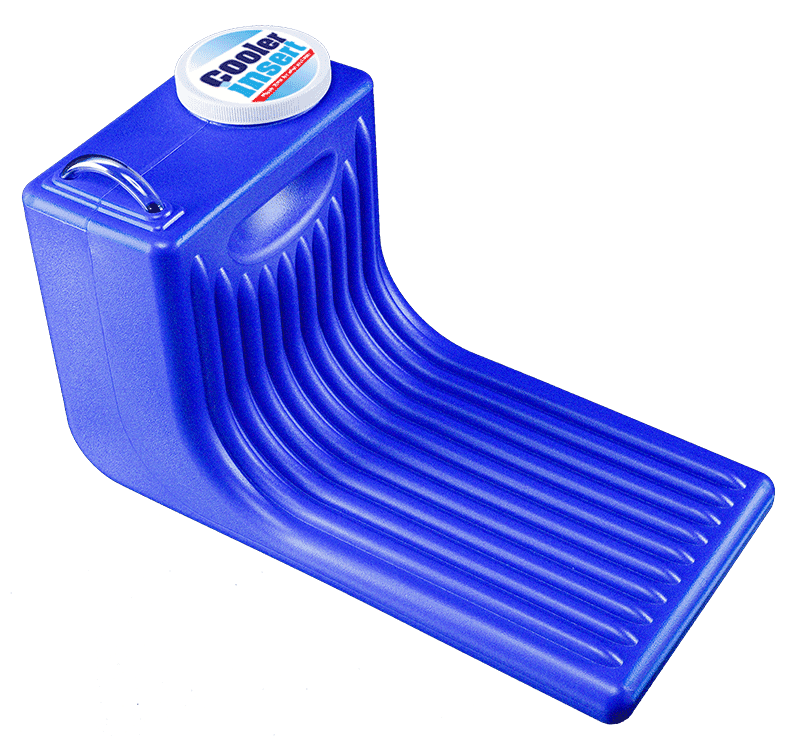 I did not understand the need for this product until meeting some full-timers who live out of a teardrop trailer. Living out of a small rig means living with a tiny fridge and, more than likely, a cooler as well!
Anyone who's ever used a cooler before knows that ice can cause a few problems. First off, it melts, leaving a layer of water on the bottom of the cooler. Then, that layer can often ruin your food. Also, to cool off the entire cooler, you often need to layer ice throughout the cooler, as well as on top. Having so much ice throughout the cooler often makes it difficult to remember what items you even have in there.
The cooler insert fixes all of these problems! The convection process created by this insert keeps air and water circulating inside the cooler, making it operate more like a refrigerator than a cooler. It keeps everything organized, cold and dry, for up to 5 days, all while taking up less space than a 20 lb bag of ice.
When the 5 days are up, the person you are gifting simply uses the built-in tube to drain out some of the water and then adds in more ice.
The Cooler Insert's dimensions are 19-1/2″ long x 10″ wide x 11-3/4″ high. So as long as their cooler is this size or larger, it will work for them!
If you want to be sure it'll fit, here's a list of approved coolers from Cooler Insert.
The Scrubba is actually on my Christmas list this year! So I can't 100% vouch for it, having never used it. But I've seen lots of videos, and the concept looks terrific!
Basically, you toss your dirty items into the bag with some soap and water. Then you merely wash them the old-fashioned way, using the bag's built-in washboard.
What a great gift for those who boondock often or those who are in small rigs, without a lot of room for clothing! But this would also be really great for basically anyone without a washing machine, RVer or not. With the Scrubba, they can wash a couple of items anytime, to help get them by until laundry day. And that's something a lot of us find ourselves needing from time to time.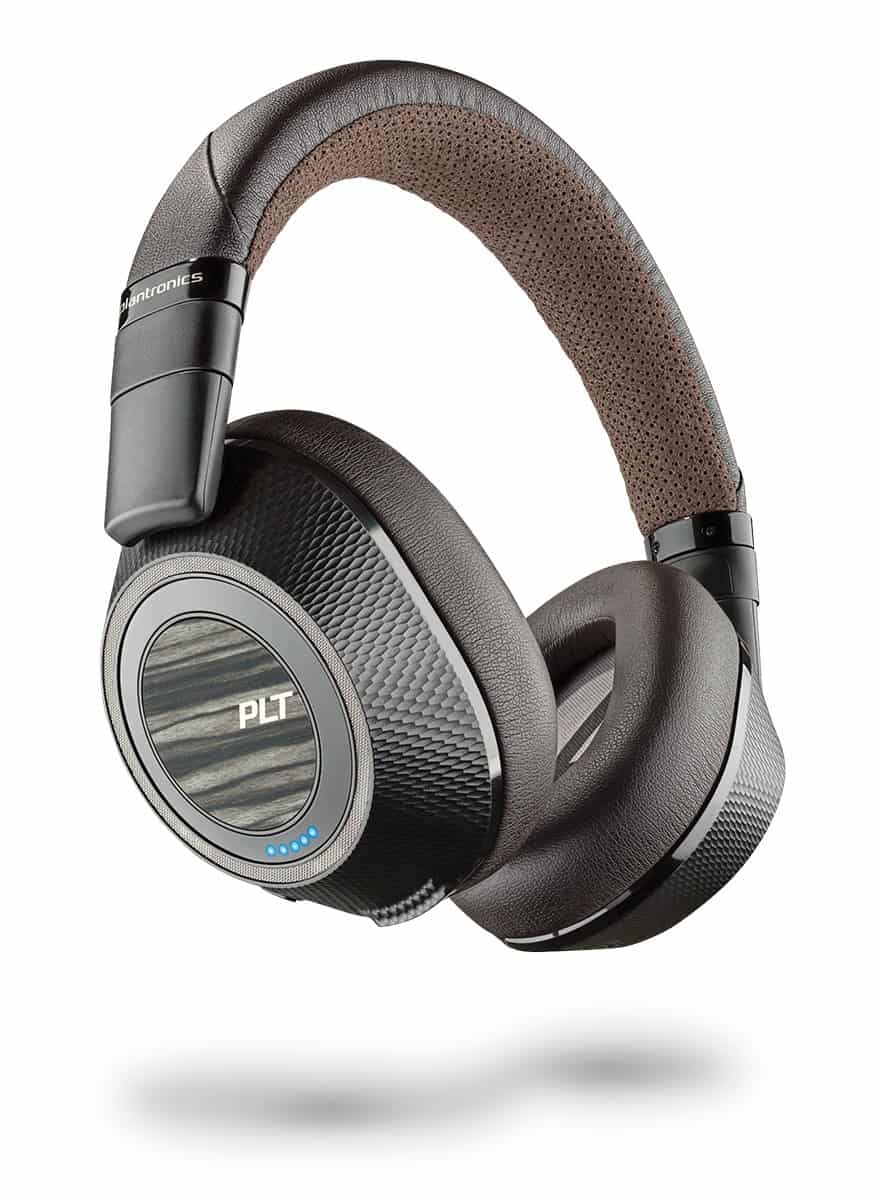 Let's be real, if they're living with a significant other in any type of RV, they're in tight living quarters.
Odds are they both don't want to watch or listen to the same things all of the time. Also, stretching a long cord across the RV can lead to tripping and neck pulling. It's happened in our home more than once.
So headphones that are wireless and noise-canceling, well those are the dream! And for all of those reasons above, they are #1 on my husband's list this holiday season.
If the person you're gifting is an audiophile, they probably have a headphone brand with a distinct sound profile that they adore. (I personally am attached to Audio-Technica headphones.) But these are touted as the best for the mid-range price and here are the reasons why:
They have Plantronics signature audio, which is known for its crisp high notes, rich, deep bass, and natural mid-tones. The headphone's cups have sensors. So when they remove or even lift a cup, the headphones automatically pause what they're listening to and then resume as soon as they place the cups back on their ears. They also last 24 hours before needing to be recharged. And lastly, the person can be up to 330 feet away from their Bluetooth device while listening!
Lastly, here's one more feature that those who work facing out a window will appreciate. These headphones also can switch between open-listening mode and active noise-canceling mode. So they can toggle back and forth and be able to hear their surroundings if they so desire.
It should be noted, after reading a lot of reviews, these headphones are not 100% noise-canceling, but pretty close. If they're on the subway, they'll probably hear some background noise, but in the comfort of their own home, they should be just fine. If you think they can be ok with that, everything else about them is supposed to be amazing!
---
---
FOR THE RVERS WHO LIKE TO PARTY:
Our RVs come with some built-in speakers and TVs, and they're… okay. But for anyone who wants the ability to pump up the jams at a bit better quality, this Bluetooth speaker will get the job done.
The Flip 4 is wireless, waterproof, and comes with the ability to be clipped onto a pack so they can take the music with them no matter where they go, hands-free.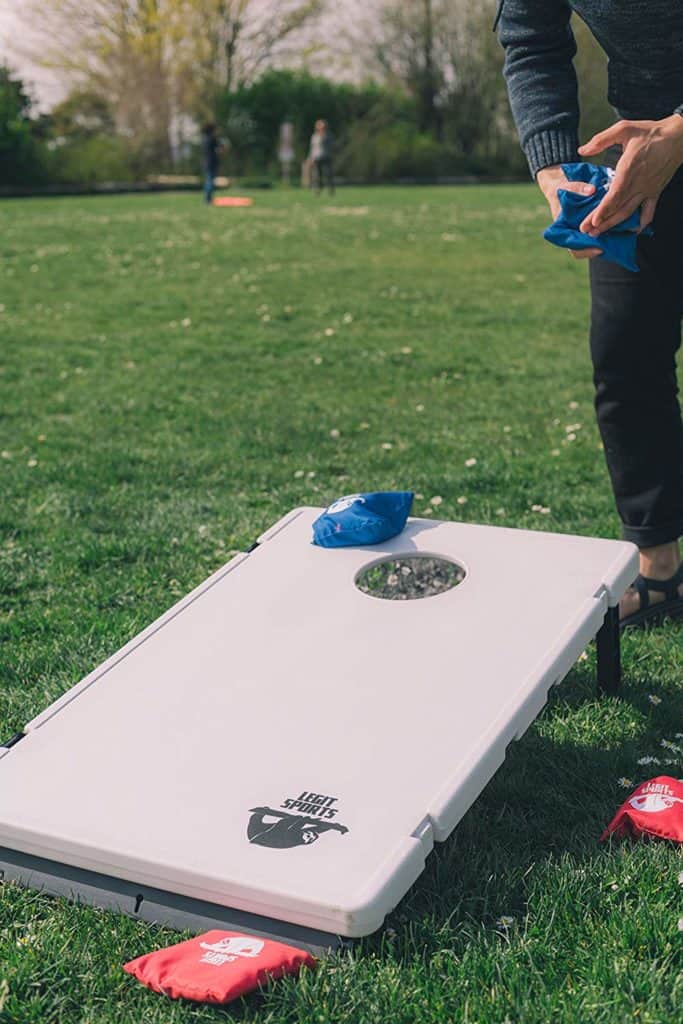 If the person you're gifting loves to set up camp right outside their rig for the big game, why not opt for getting them a small, compact, and lightweight version of cornhole, ladder ball, or washers. Any of these games are fun to gift and then also fun to play if you're all together.
Just remember, look for games that are entertaining, but also lightweight and compact. That way, when the fun is done for the day, it is still realistic for them to continue to tote the game around with them on their travels.
---
FOR THE RVERS THINKING ABOUT DELVING INTO OFF-GRID CAMPING:
For 2020, we're considering spending more time off-grid camping. We've heard these panels can be a great way to get introduced to the world of solar power.
In a fifth wheel scenario such as ours, it can be used to keep our RV battery charged or as a trickle charger for our truck. The panels are slim, easy to store and have adjustable legs to help with getting the best possible sun exposure. The panels also come with multiple different battery connection options.
If the RVer you're gifting wishes they could detach from the power pole a little more often but isn't quite ready for a full-on solar panel roof installation, this gift could be a great introduction to solar.
This is another big-ticket item. Still, these lithium portable power stations can often come in handy and would be tremendously appreciated by any RVer.
There have been times we haven't been able to plug-in. Having something like this that we could have at least plugged our essential appliances and computers into would have really saved the day!
You can charge devices using AC, USB, and DC. And then when it's all out of juice, you can boot it back up a few different ways. You could be really fancy and purchase the matching solar panel, or they can be recharged from a car or AC wall outlet with the included cables.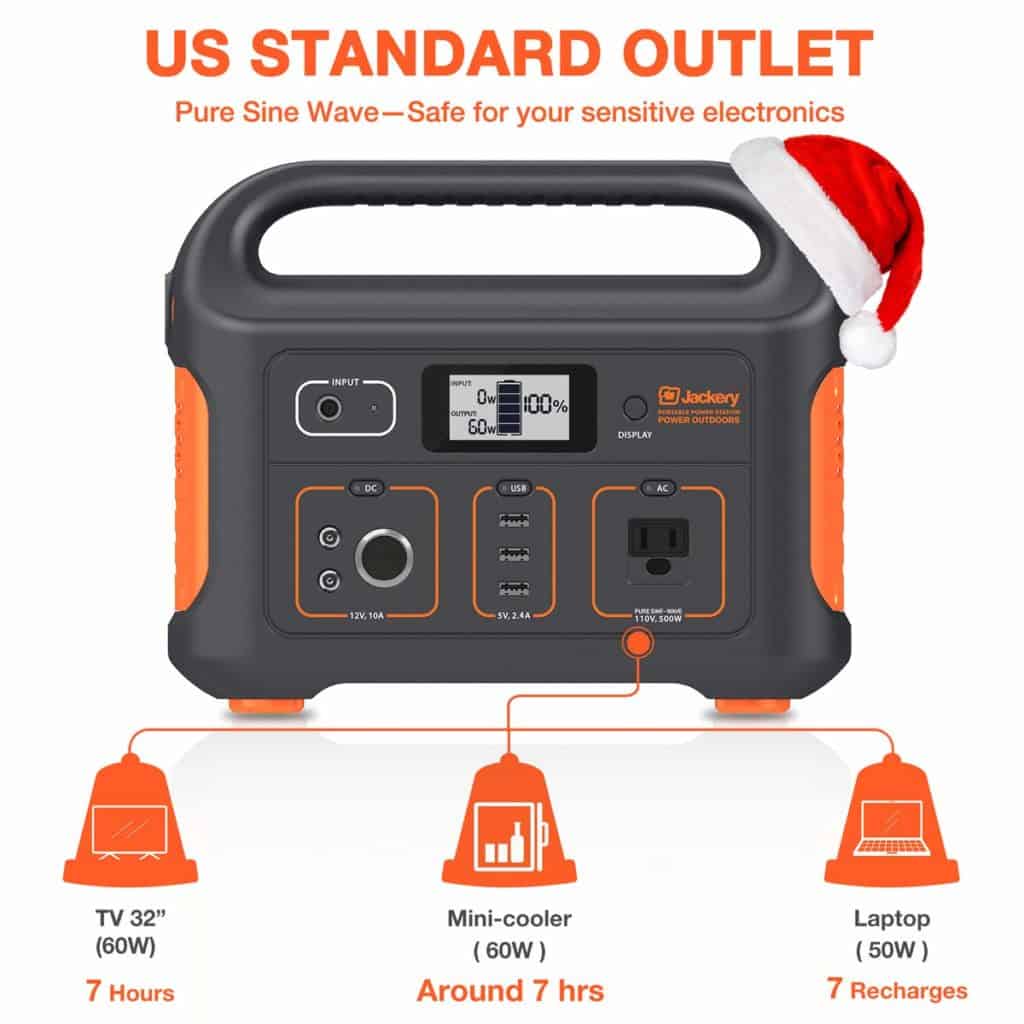 To pick which one would be best for your friend or family member, check out this handy guide I found on Amazon:
---
FOR RVERS WITH PETS OR JUST INTERESTED IN KEEPING THEIR HOME SAFE: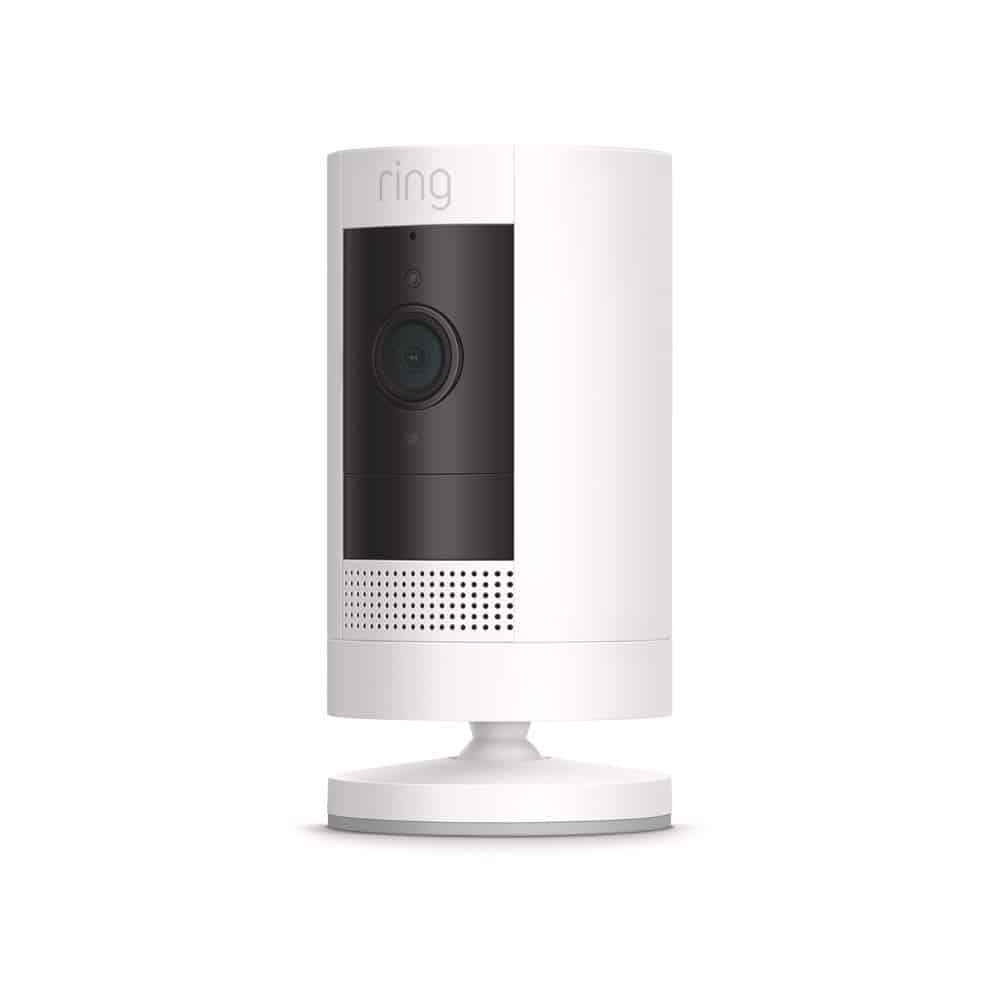 For anyone looking for a home security system for their rig this holiday season, we use and recommend the Ring.
Every once in a blue moon, we have to leave our rig and fly somewhere. Knowing this camera will alert me if there's any movement, and record the action, is such a relief. I can also turn the camera on at any point, for my own peace of mind, and check in on our rig. Honestly, it's so cheap and easy, there's really no reason not to partake!
As an added bonus for us, we can use it to spy on our cats while we're away from the RV, which I really enjoy.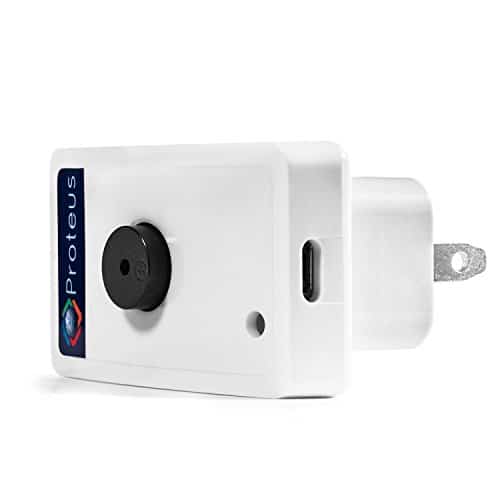 This little device is pretty darn helpful if your RVer friend has pets at home. We have cats, old cats, so they don't come on hikes with us. They lounge from sun up to sundown. In their minds, we are just here to make sure they are resting in cush temperatures year-round, no matter what the weather is just beyond the thin RV walls. This temperature monitor helps us make that a reality for them.
We set a high and low-temperature range for the monitor. If the RV ever gets too hot or too cold, we are alerted via email and text immediately. We can then head home and fix whatever problem might be occurring.
It's another excellent item that provides peace of mind for any RVer with pets.
---
FOR THOSE WHO ARE NOT FULL-TIME RVING YET, BUT CONSIDERING SWITCHING OVER TO RV LIFE:
This book was an incredibly helpful resource for us when we were just starting to consider the option of RV life. We had no idea what we were getting ourselves into and how to adjust basics such as getting the internet and receiving mail.
If you know someone considering switching over to full-time RV life, this book will help them transform those dreams into their reality!
This item may seem a bit out of place here, but I put it in this category because it's something I asked for before we ever even hit the road. It was my first gift that I asked for thinking ahead to RV life.
I felt if I switched to RV life, it would be super helpful to have. And if I stayed in my sticks and bricks, well, it would be useful there too!
Now that we've been in our RV home for over a year, I love it so much. The extremely large time readout is lovely. I can be at the far end of the RV, turn around, and always see the time and temperature. It's been great to have an effortless way to find out what kind of weather you're dealing with directly outside, without having to step outside of the RV and check.
So if your friend is just starting to dream about RV living, this would be a great present to give. It can work for them now, but then also transition nicely into their future travels!
---
Looking for my 2020 Holiday Gift Guide?
---
I hope some of these gift ideas have been inspiring! If you have any questions, please feel free to reach out. Happy holidays and happy gifting!