(Last Updated On: September 18, 2023)
Barrett got to become part of an old Scott family tradition this holiday season while we were in St. Pete Beach, Florida! He went on one of St. Pete Beach's Florida Gulf Coast Fishing Charters with my brother and the Miss Pass-A-Grille crew!
Here's how the Miss Pass-A-Grille describes their services on their website:
Miss Pass-A-Grille is a 51′ Twin Diesel with an A/C cabin for everyone.  We fish for Red Grouper, Gag Grouper, Triggerfish, Sea Bass, Mangrove Snapper, and Gray Snapper. We supply the Rod, Reel, Bait, Tackle, and Fishing License.
---
Our family has been booking Florida Gulf Coast fishing charters with the Miss Pass-A-Grille in St. Pete Beach since I was a little kid. My brother Bill loves to keep a good tradition alive and this time decided it was only right to take Barrett along for the ride.
For some reason, the night before Barrett was up all night (aka nervous). Like, he didn't sleep AT ALL. I know this because he woke me up hourly to tell me he still hadn't slept at all.
So his day started with a 5:30 a.m. gas station trip, where he loaded up on snacks and energy drinks and then headed toward the dock!
For anyone considering booking a Florida gulf fishing trip with Miss Pass-A-Grille, here is his retelling of the experience:
Once you arrive, the tour guide introduces himself, his shipmates, and most importantly, his Sea Dog Diesel.
After all of that, you take off. It's not a problem at all if you haven't fished much before. They show you the ropes, helping you every step along the way, from getting set up to putting bait on the line to reeling in your catch.
Half-day trips are usually from 8 am – 12 pm, but on this particular trip, they stayed out a bit longer because it was a gnarly day. The water wasn't clear due to some storms earlier in the week. They had to boat around a bit more than usual to find a good spot, but eventually, once they did, everyone started catching fish!
Overall I thought it was a cool experience and a great opportunity to bond with Bill.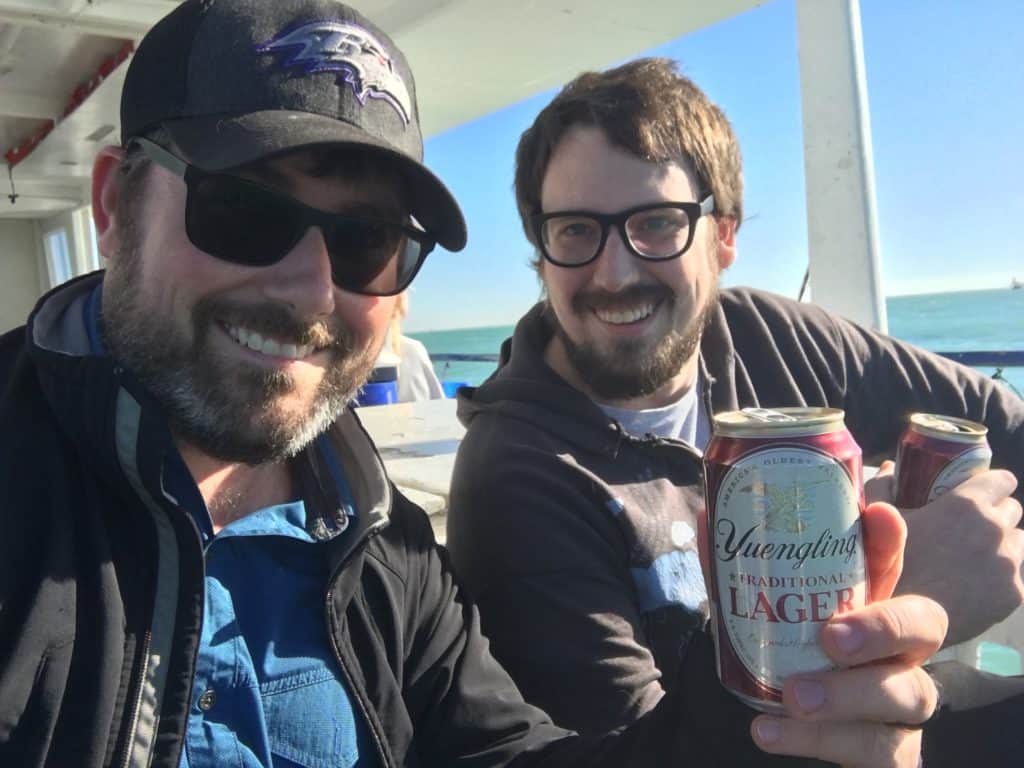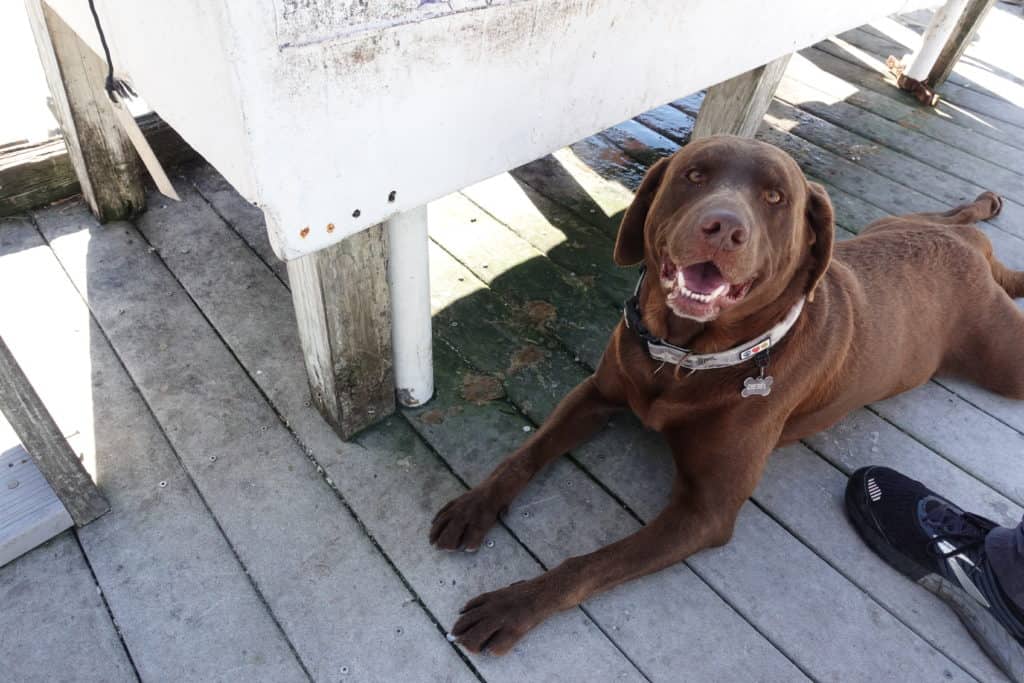 Back on Land
At the end of the trip, Barrett had caught two snappers and one grouper (but the grouper was too small, and had to be thrown back). Bill had caught three snappers.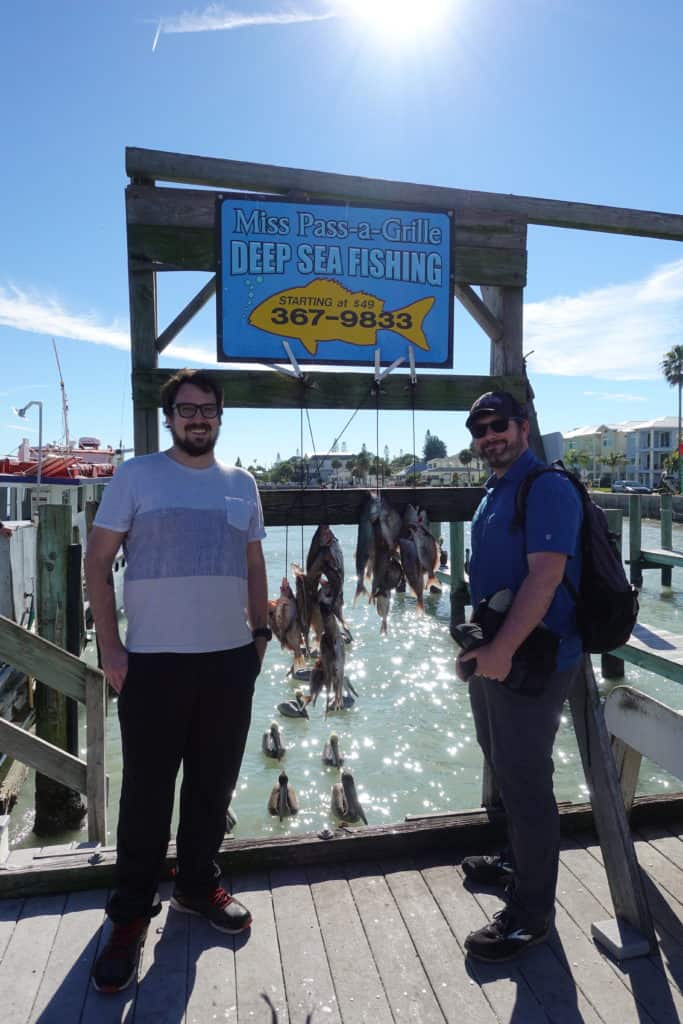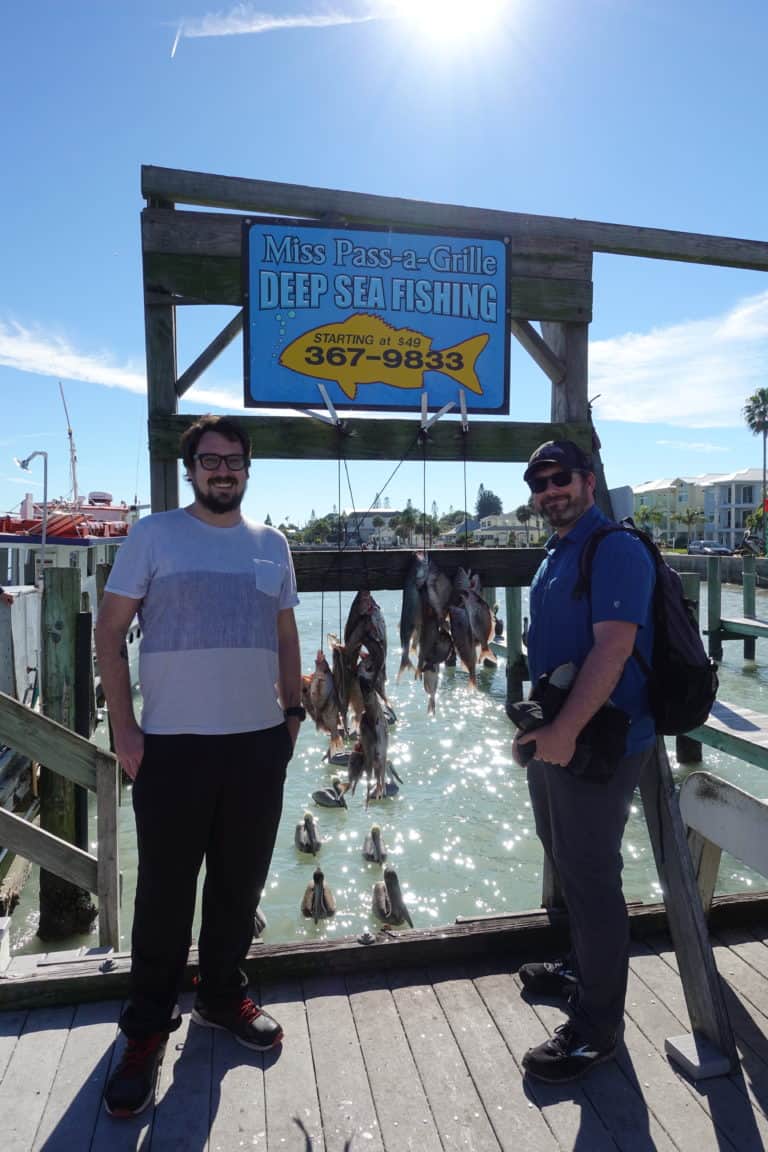 They both came back to land delighted. The tour guides proceeded to get everyone off the boat with their catch and then cleaned the fish and recommended local places that could cook it up.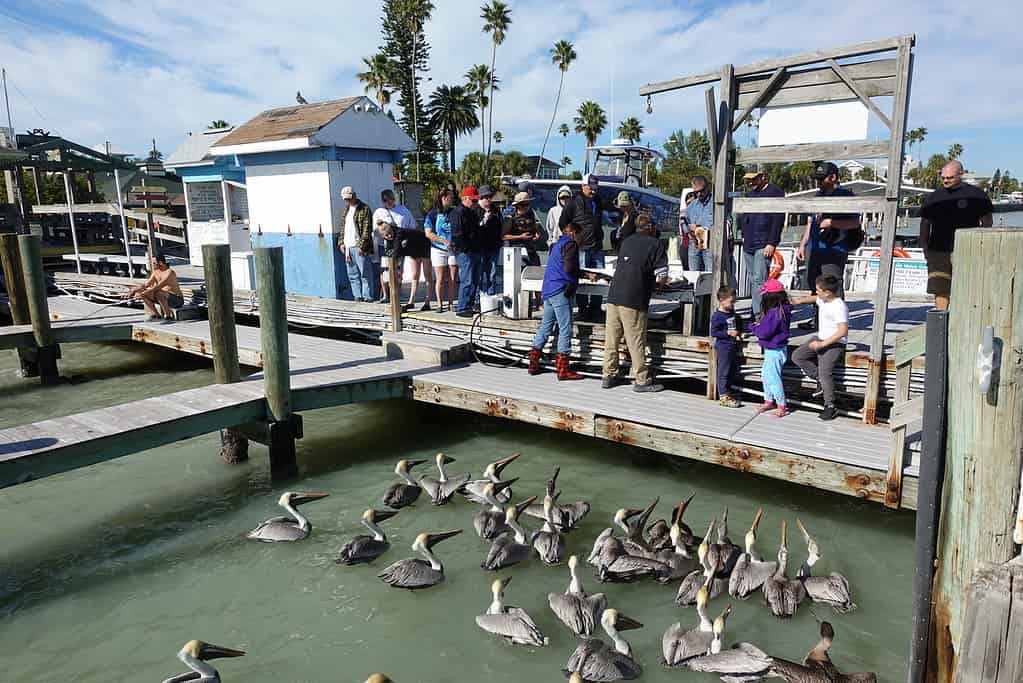 ---
Have you ever fished on one of the St. Pete Beach fishing charters? I'd love to hear about your experience below!