(Last Updated On: November 17, 2021)


Introduction to the Episode
Welcome to the thirty-first episode of Locals Know Best! I'm your host, Cindy. I'm a full-time RVer and lover of all things travel-related. Years of adventuring on the road have taught me one fundamental lesson; locals ALWAYS know best! Every episode of this podcast will dive into one local's perfect day of outdoor adventure in their town!
Today, I'll be speaking with Michelle Stelly about how to make the most of a weekend at Mount Rainier National Park!
Join Michelle and me as we first discuss Washington's three beautiful national parks. Then, we'll backpack, hike, and snowshoe throughout all four seasons in Mount Rainier National Park, as well as touch on a few of the surrounding areas.
We'll be sure to see tons of epic waterfalls, lakes, and fire lookouts along the way, and of course, also have plenty of opportunities to view the incredible Mount Rainier!
About Michelle Stelly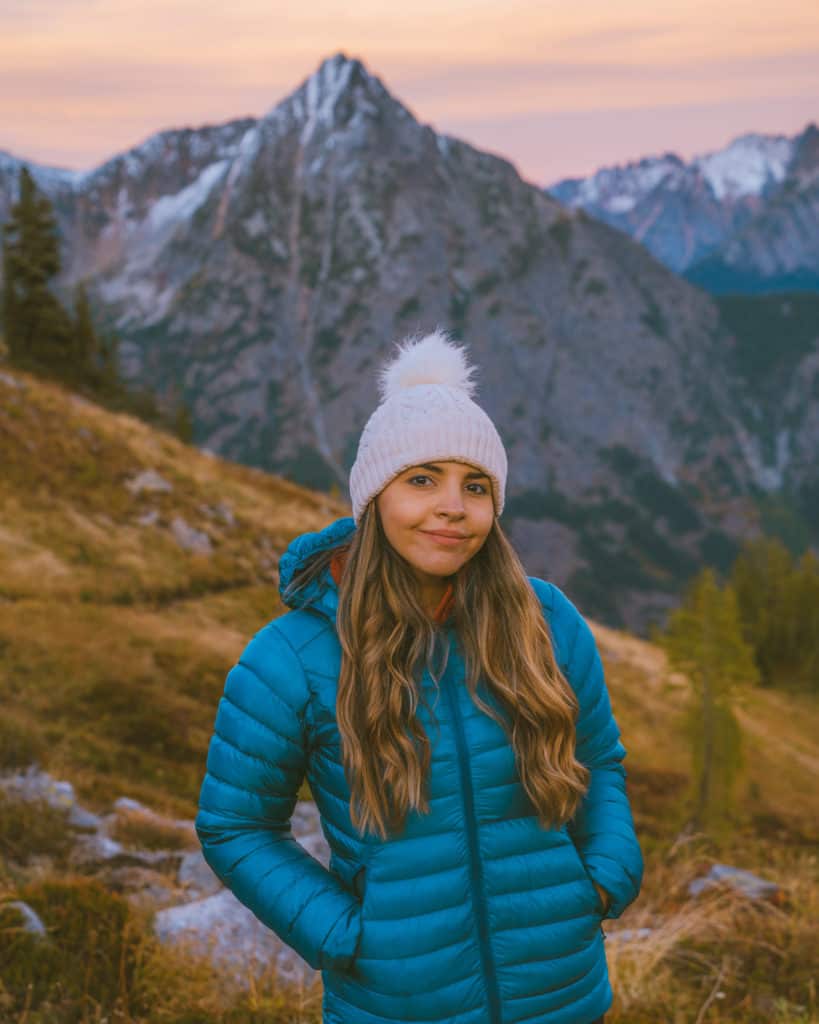 Learn more about Michelle Stelly at TheWanderingQueen.com.
Michelle runs The Wandering Queen, a travel blog to help fellow women adventurers travel the globe.
She's a Texan-Panamanian who is passionate about adventure travel, as well as an expert on all things hiking, backpacking, and camping.
Michelle has been to 23 U.S. National Parks and has a goal in life that is very similar to my own, to inspire and help get people outdoors!
Listen to the Episode


What We Cover in This Episode
All of Michelle's favorite hikes in Mount Rainier National Park.
That it's possible to get into hiking at any point in life.
Two great pro tips for anyone who's looking to start getting more into backpacking.
The allure of the PNW for a Texan-Panamanian, and why she made the move up north.
What makes each of Washington's three national parks (Olympic, Rainier, and North Cascades) unique, and the pros of visiting each one.
What it's like visiting Mount Rainier National Park during each of the seasons throughout the year.
How to be aware of avalanche zones in the winter and spring snowshoeing seasons.
The hike in Mount Rainier National Park where Barrett and I have gotten some of our most epic photos ever!
What breakfast, lunch, and dinner look like for a backpacker.
How to best spend day one of our trip in the Paradise area.
The best waterfalls to hit up on your drive from Seattle to the Paradise Visitor Center area.
The 360-degree Mount Rainier views you can get from the most popular trail in Washington, and what makes this trail so unique when compared to most of the trails in the state.
The spot where all the photographers like to shoot sunset photos of Mount Rainier.
Cabin, camping, and RV lodging options around the park.
Why Packwood is an excellent town to home base from while you're visiting the park, and where you should eat and drink while in the area.
How to best spend day two of our trip in the Sunrise area.
Michelle's favorite hike in the entire park, where you might be lucky enough to experience a cloud inversion!
The best trail to hit up during wildflower season and the best one for seeing an alpine lake.
What you should do if you're in the area for one more day.
The three best Instagram spots in the park.
How to make the most of a day in the park if Mount Rainier is cloud covered, as well as tips on how to avoid visiting on those days.
An overrated trail and the nearby underrated trail you should hike instead!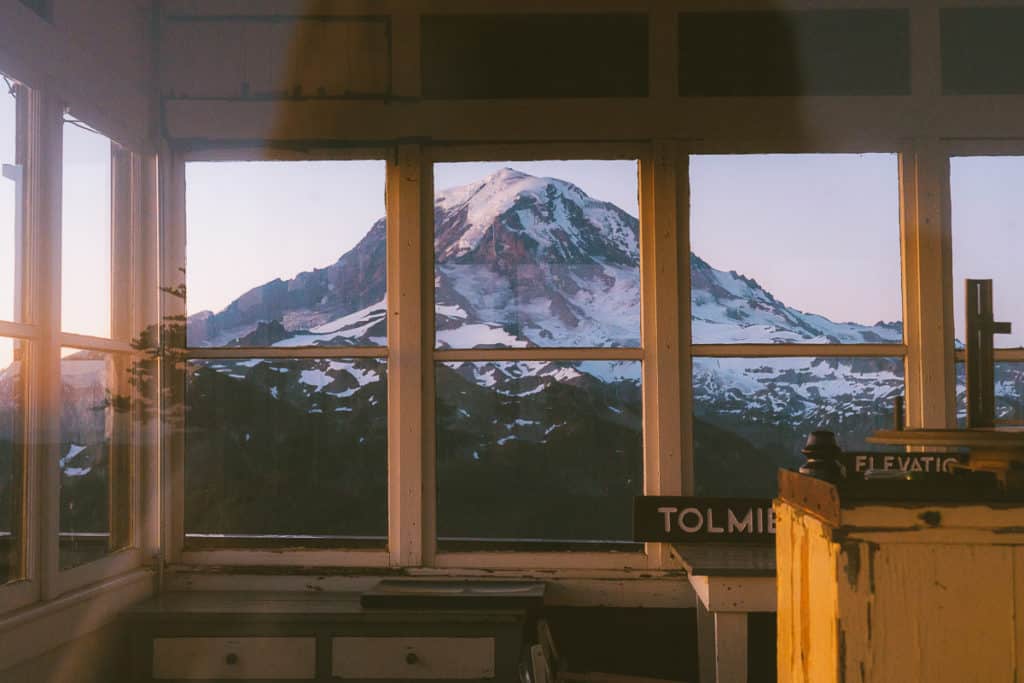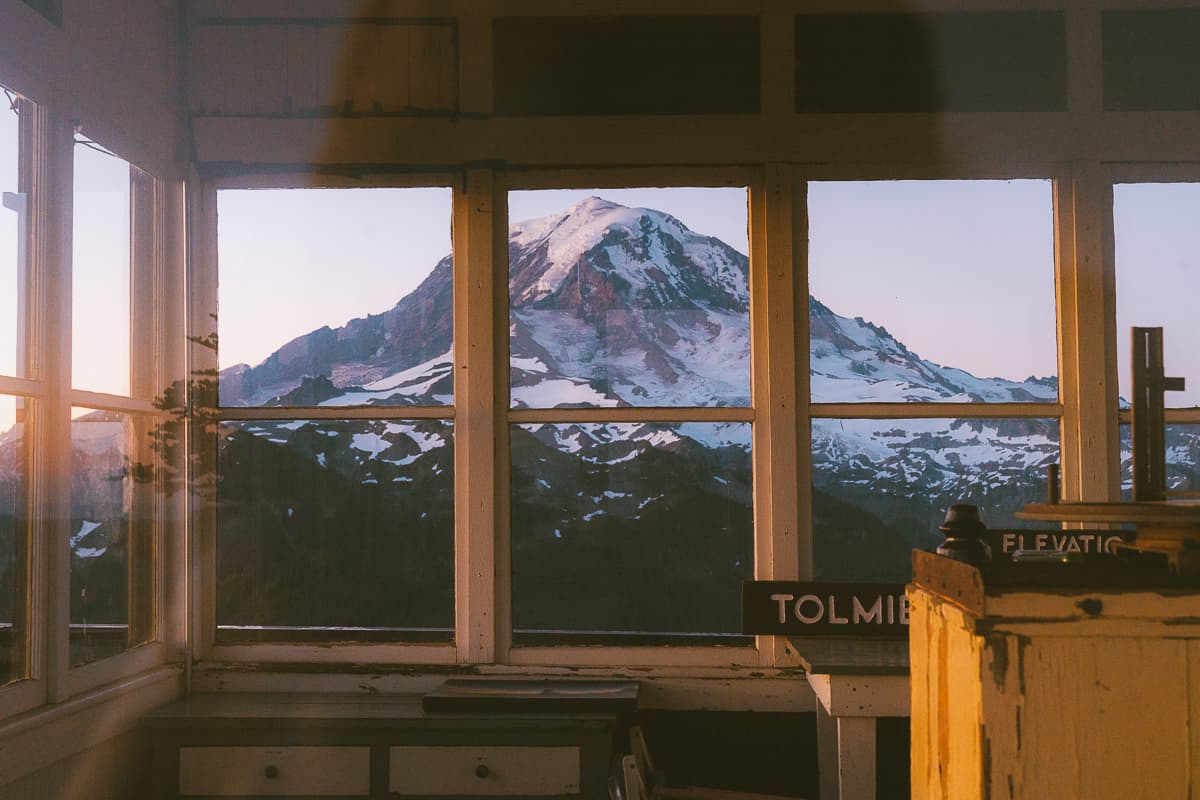 Michelle's Mount Rainier National Park, WA Travel Itinerary Map
Quotables
There's so many epic hikes there. Mount Rainier is just fantastic! It's my favorite mountain in the world. Even if you don't go hiking, you can still just enjoy a day in paradise, having a family picnic with these amazing views. The waterfalls there are some of my favorite in the whole state. I feel like this is the perfect outdoorsy getaway with just outstanding views. I'm honestly gonna keep on going to it for years upon years.

Michelle Stelly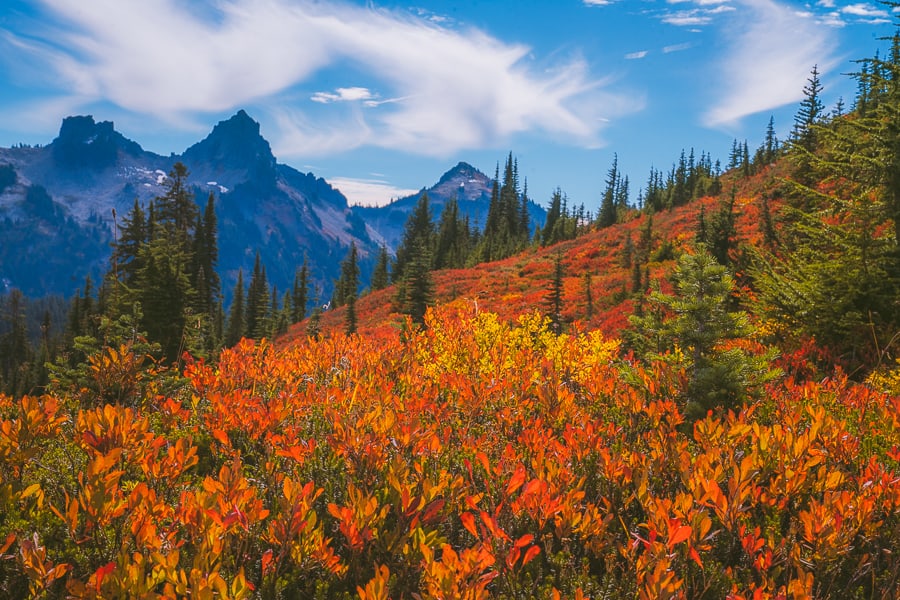 Links to Places Mentioned in this Episode
Spots in Washington's Three National Parks that are Mentioned in this Episode:
Where to Stay in the Mount Rainier National Park Area: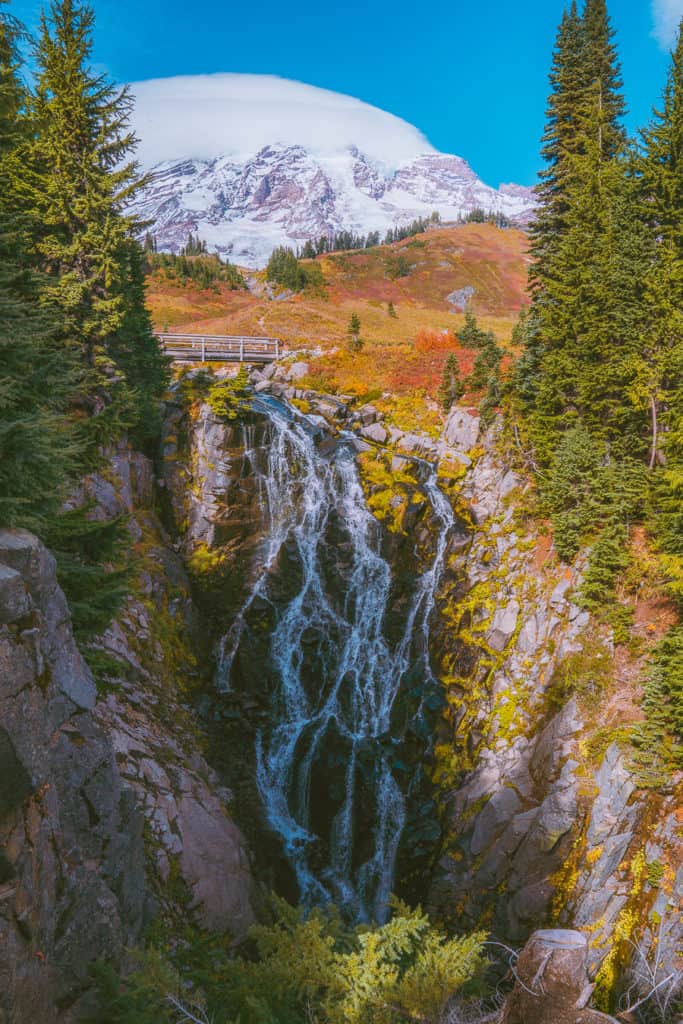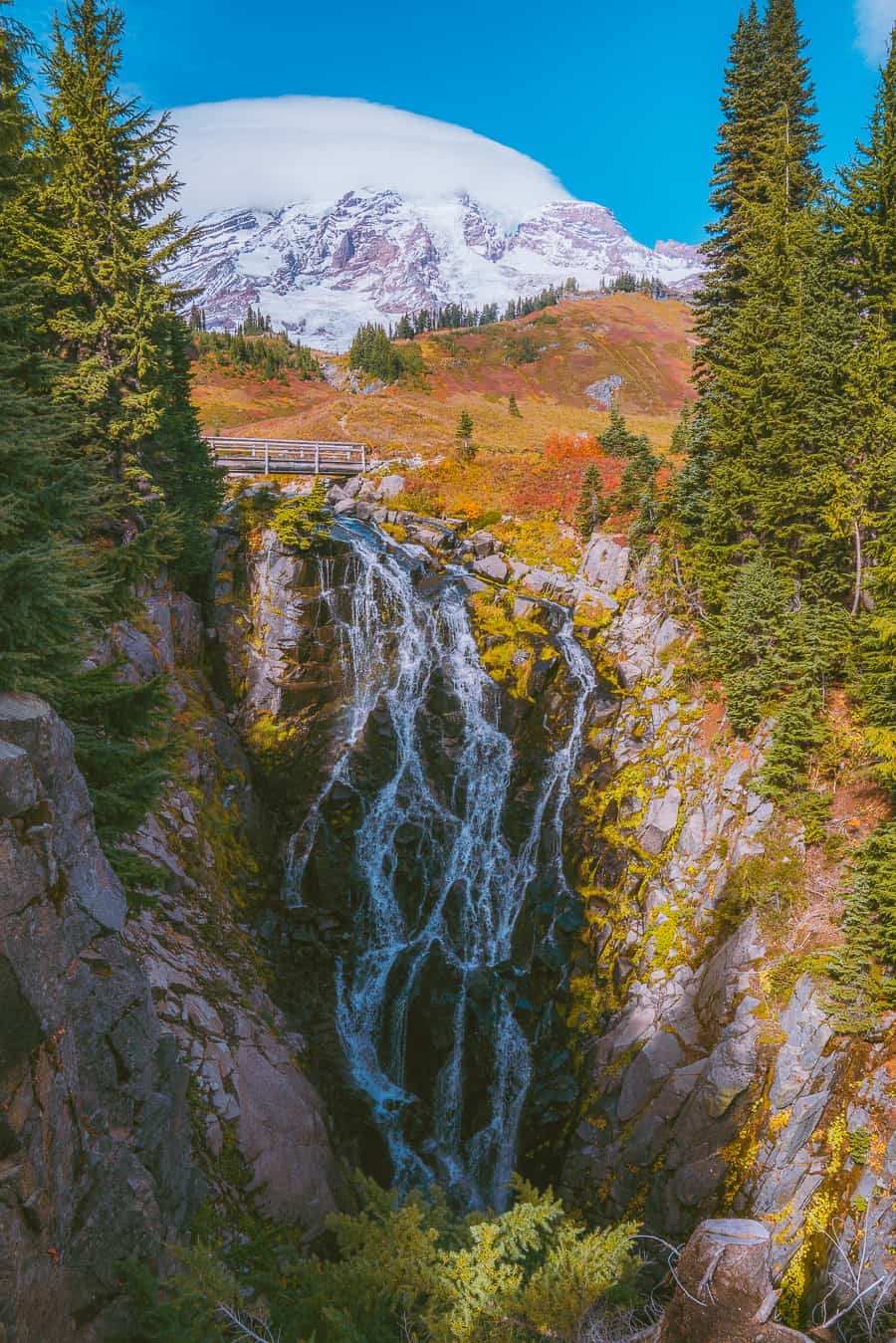 Mount Rainier National Park Area Outdoor Activities that are Mentioned in this Episode: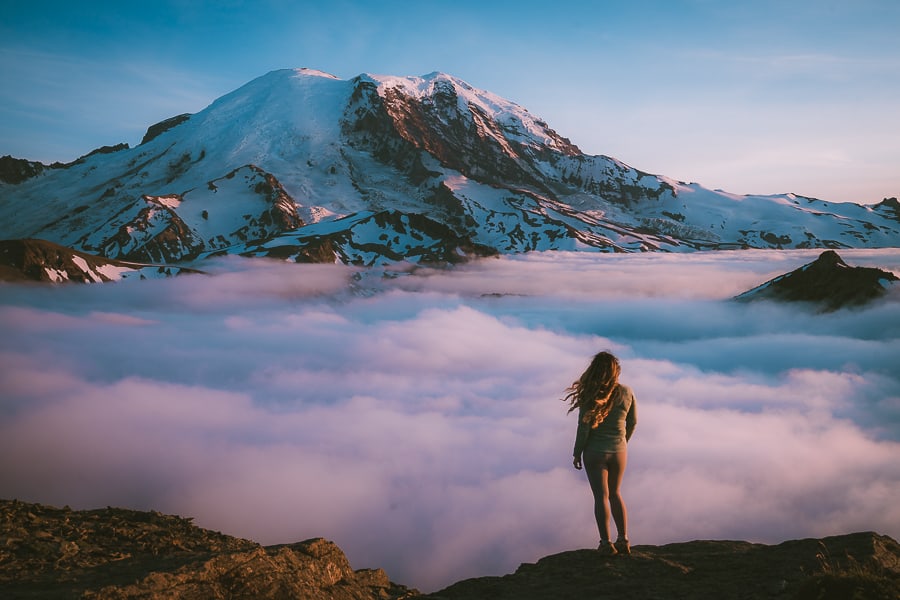 Mount Rainier National Park Area Restaurants and Brewery that are Mentioned in this Episode: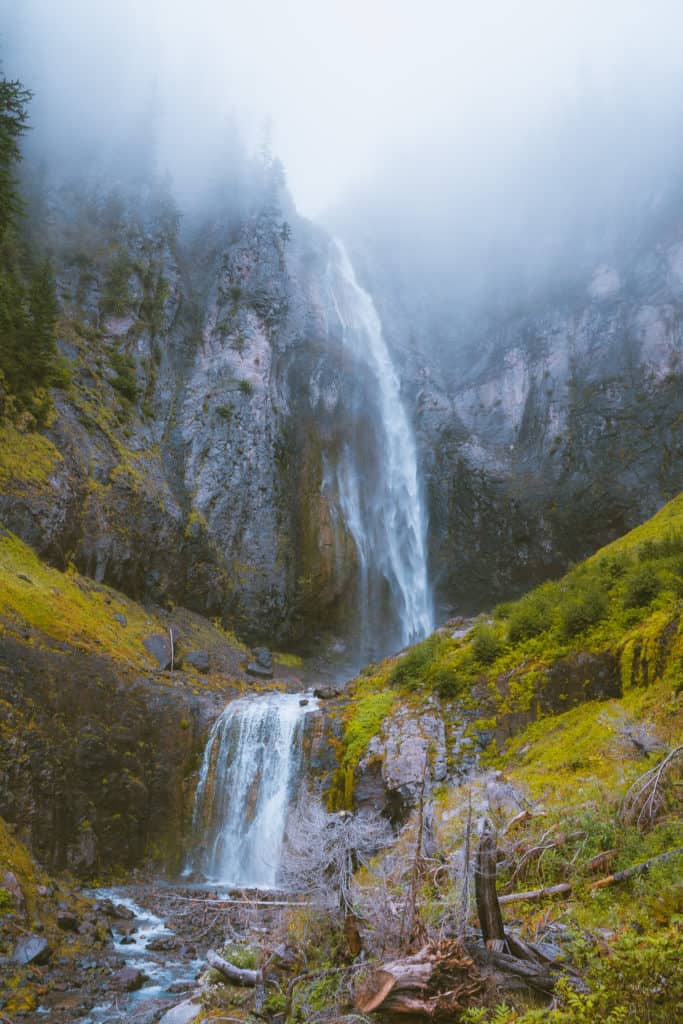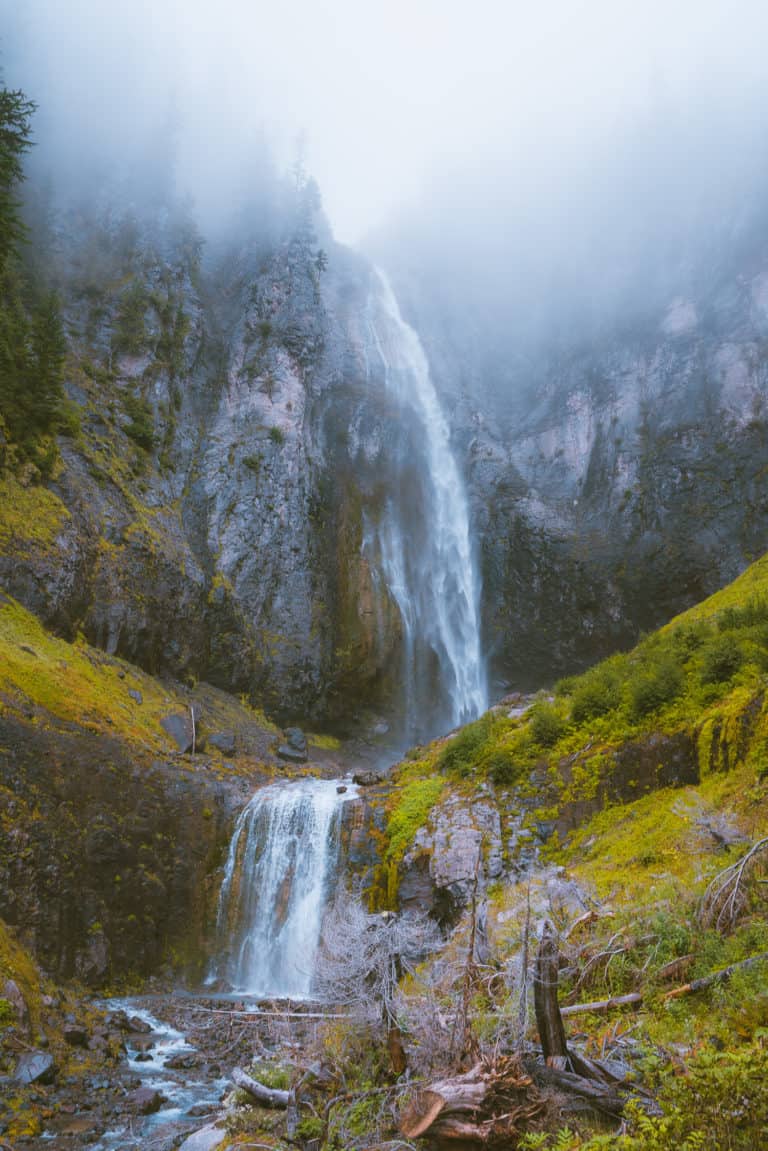 Thanks for Listening!
We love our listeners! If you enjoyed this episode, please leave me a comment below and let me know about your favorite part!
If you've been enjoying the show, please also consider leaving me a review in Apple Podcasts. It's super easy; click here and go to "ratings and reviews." I read and appreciate every single one! Each review helps new listeners find the podcast. Thank you!!
Follow Cinders Travels on Facebook or Locals Knows Best Podcast on Instagram for Locals Know Best updates.